We are shaped by
Copenhagen,
and Copenhagen
is shaped by us
Based in Copenhagen, we have played a major role in the transformation of the Danish capital into a bustling, democratic city designed for living. We are shaped by Copenhagen, and Copenhagen is shaped by us.
Spend an hour walking through Copenhagen, and it's likely you will run into a building or urban space touched by Cobe. We see Copenhagen as a 1:1 laboratory of our work in human scale. Visit our metro stations and bicycle paths, green urban spaces and central squares, transformed industrial areas, seaside promenades and buildings for living, culture and work.

At Cobe we create architecture that improves life, and through architecture we ensure that each existing city, building or landscape that we transform is a better place than it was before. That is the true measure of our work and our accomplishments as architects.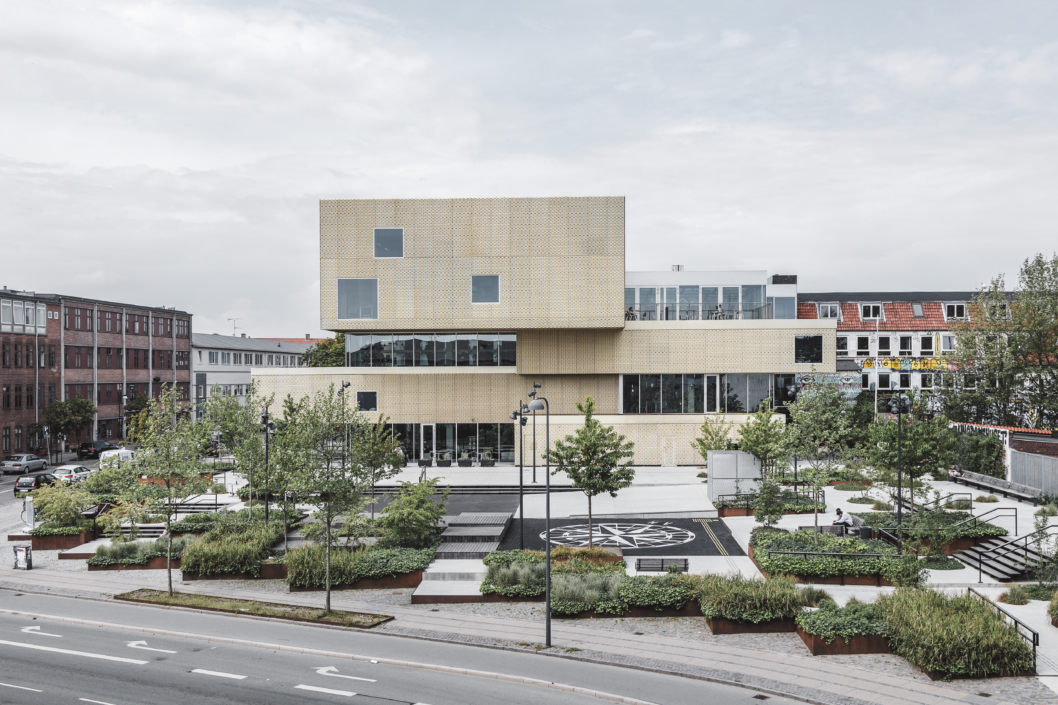 We create places rooted in reality. Cities, buildings and landscapes that fit in and stand out. When building, we believe that the most resilient solution is to create something long-lasting and beautiful.
We transform cities, buildings and landscapes into compact, performative and healthy settings. Our built environment must reflect and help us change our habits and behaviour in order to meet current and future environmental challenges.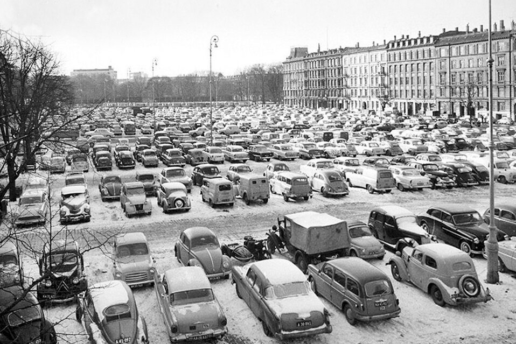 Transforming existing
structures and settings
Recognizing that the best option is to reuse existing resources, we challenge the desire to build new.
We help convert former industrial areas into resilient and liveable mixed-use neighbourhoods and give former industrial buildings renewed relevance.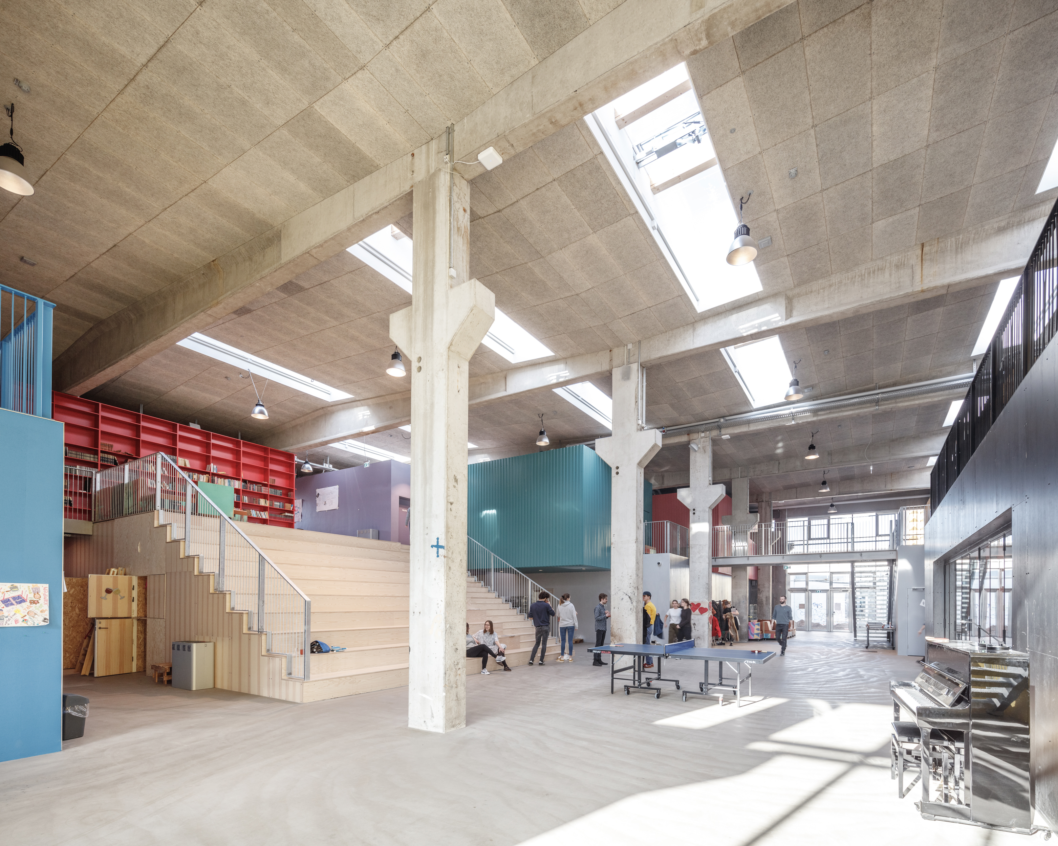 We insist on having an open and spirited dialogue when choosing materials in our projects. We aim for long-lasting and beautiful materials that minimize the carbon footprint. We promote a circular approach, investigate the potentials of recycled alternatives and design healthy indoor climates.
We believe engineered wood is the building material of the future. Designing contemporary buildings in timber has the potential of reducing the embodied carbon footprint during the production phase.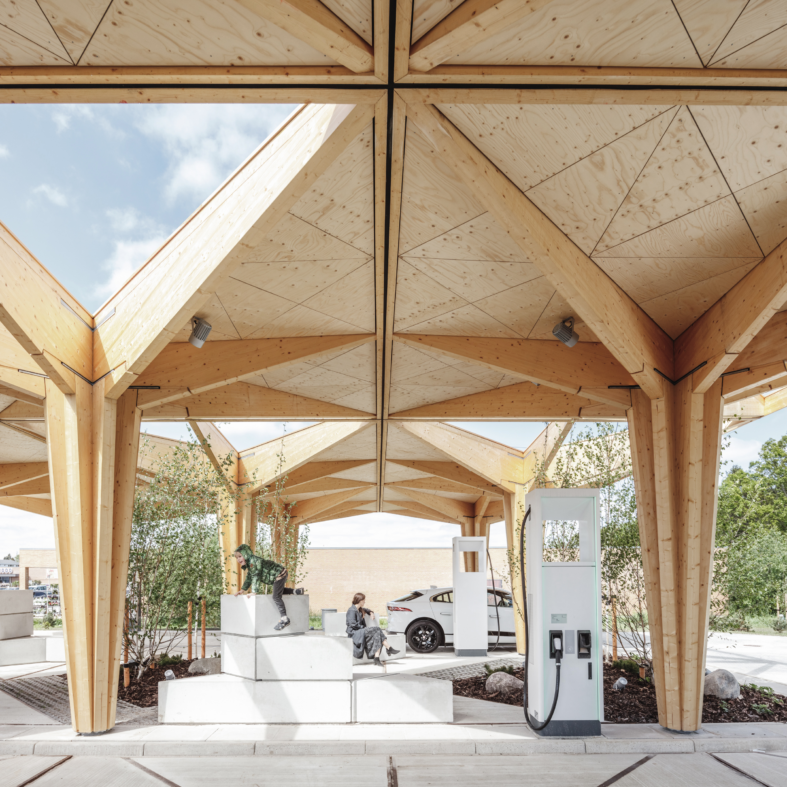 Material use in buildings accounts for a significant share of the carbon emission globally and one third of the waste produced in Denmark. We persistently investigate the potential of transforming abandoned and wasted resources into new uses.
We are engaged in all aspects of contemporary mobility solutions, ranging from intermodal mobility hubs to soft mobility planning and infrastructure for new electric alternatives. We believe that inspiring people to change behaviour and modify their personal transportation habits can have a huge positive impact on our climate.

We work with urban-scale strategies and help design public spaces, buildings and neigbourhoods to help cities achieve the transition from private cars to shared, public or soft mobility alternatives.
It is our aim to create social interaction in all our projects by creating the physical conditions for people's lives and their social interaction.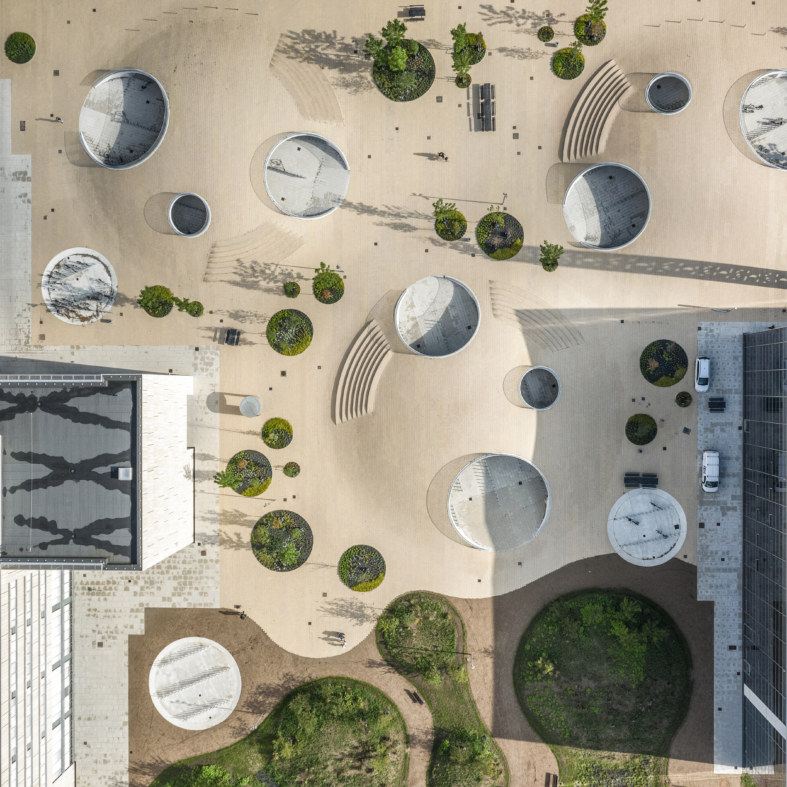 At Cobe we work with attractive intermodal hubs that inspire commuters to choose more public-transport alternatives.
We are experiencing growing pressure on the open spaces in our cities. At Cobe, we design cities with great sensitivity towards the fragile balances between city and nature while designing functional infrastructural and technical landscapes to perform urban tasks, such as handling stormwater, providing parking, reducing heat island effects and meeting basic human and social needs. For us, creating great landscapes is not a matter of a certain style or form, but more importantly its adaptability to the local context, its social life and its users.


The increasing frequency and severity of extreme weather events present a challenge to cities to balance protection from stormwater and rising sea levels with the obvious recreational assets the coastline offers people in the city. Cobe's portfolio includes a wide range of harbour-related projects, from urban-scale strategies and plans to buildings in transformed harbour areas and urban spaces dealing with local rainwater mitigation and water as a source of leisure activites.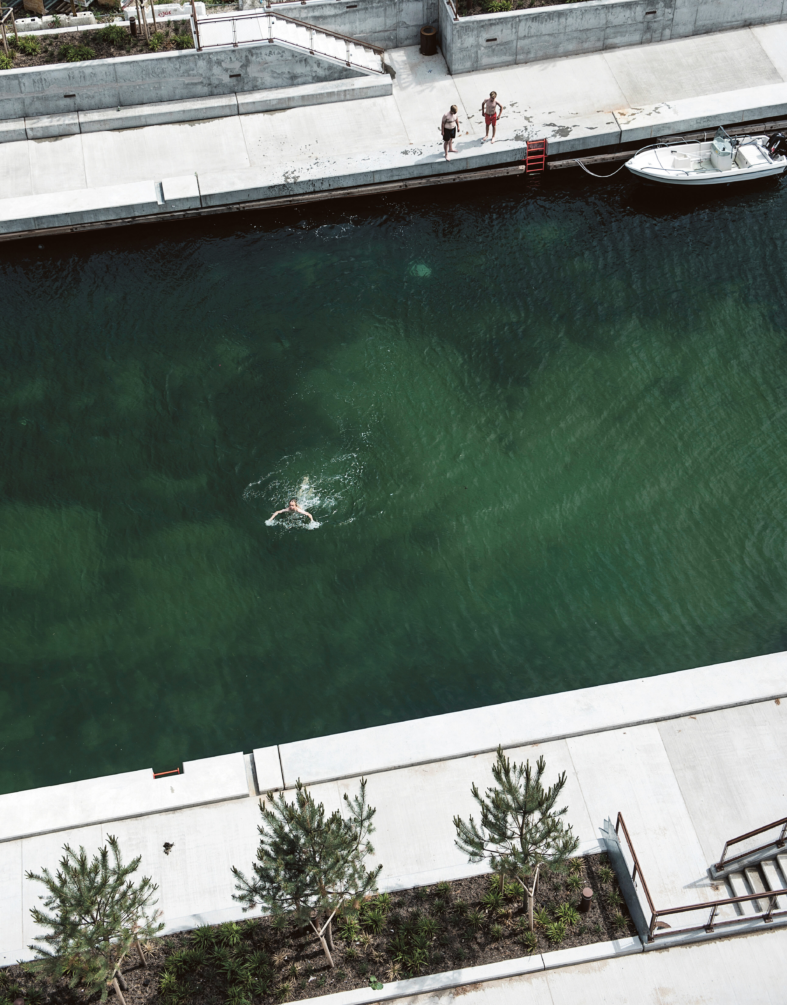 Urbanization is known to be one of the biggest threats to biodiversity. Our work involves dense and performative landscapes that meet the potentials and challenges of densification and urbanization and raise the percentage of greenery in our cities.