A plaza of overlapping
functions
As Copenhagen densifies, so does the need for open spaces. This sparks a continuously growing negotiation of space in our city. The city of Copenhagen has a goal for its residents to spend 20% more time in public spaces by 2025.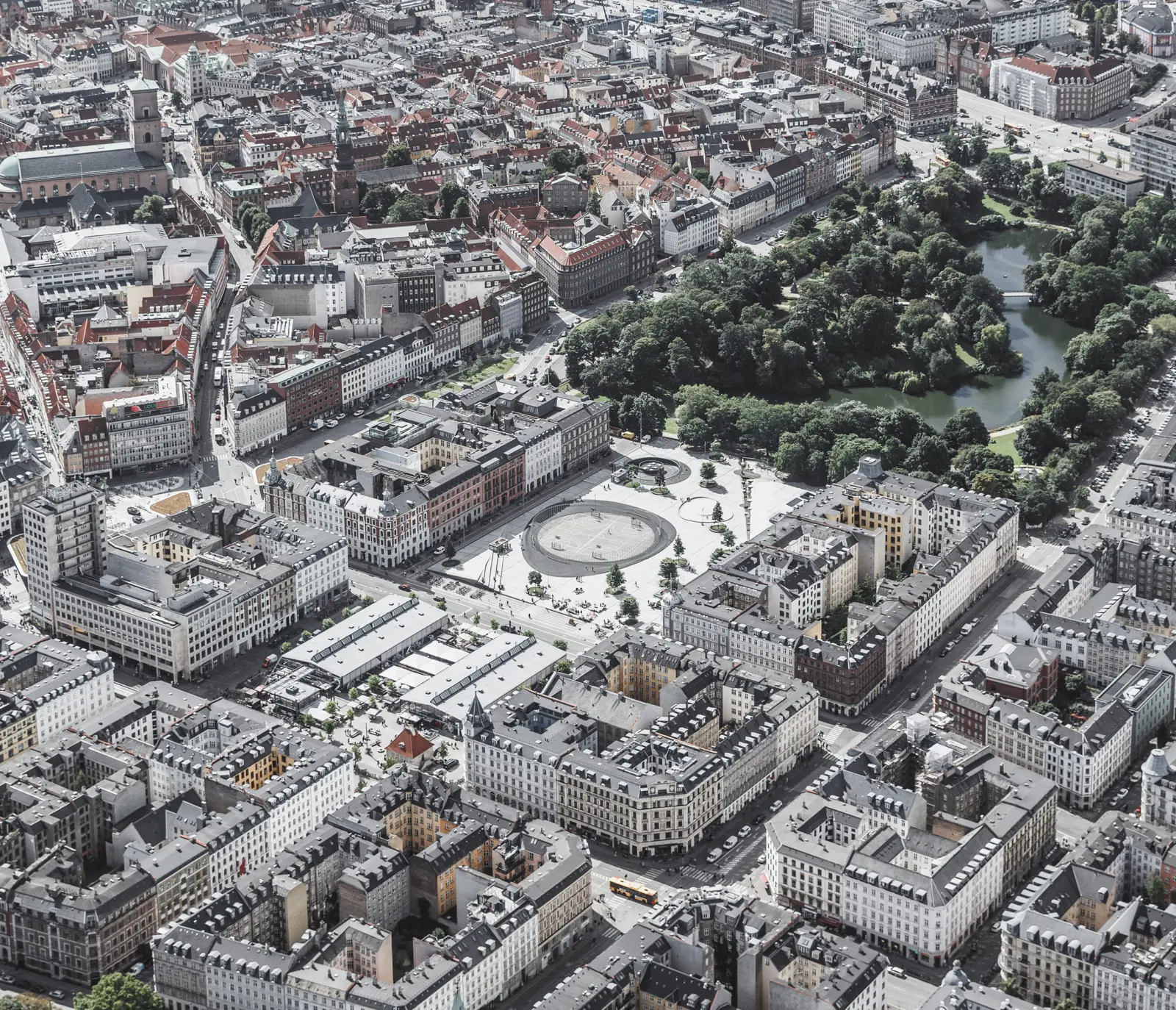 The obvious solution to the densification is smarter ways of sharing spaces – over the days, weeks, months and years. Israels Plads is a contemporary example of this, serving as a schoolyard during the daytime, a public basketball court in the afternoon and a dining room in the evening; a skate park during the weekday and a flea market during the weekend.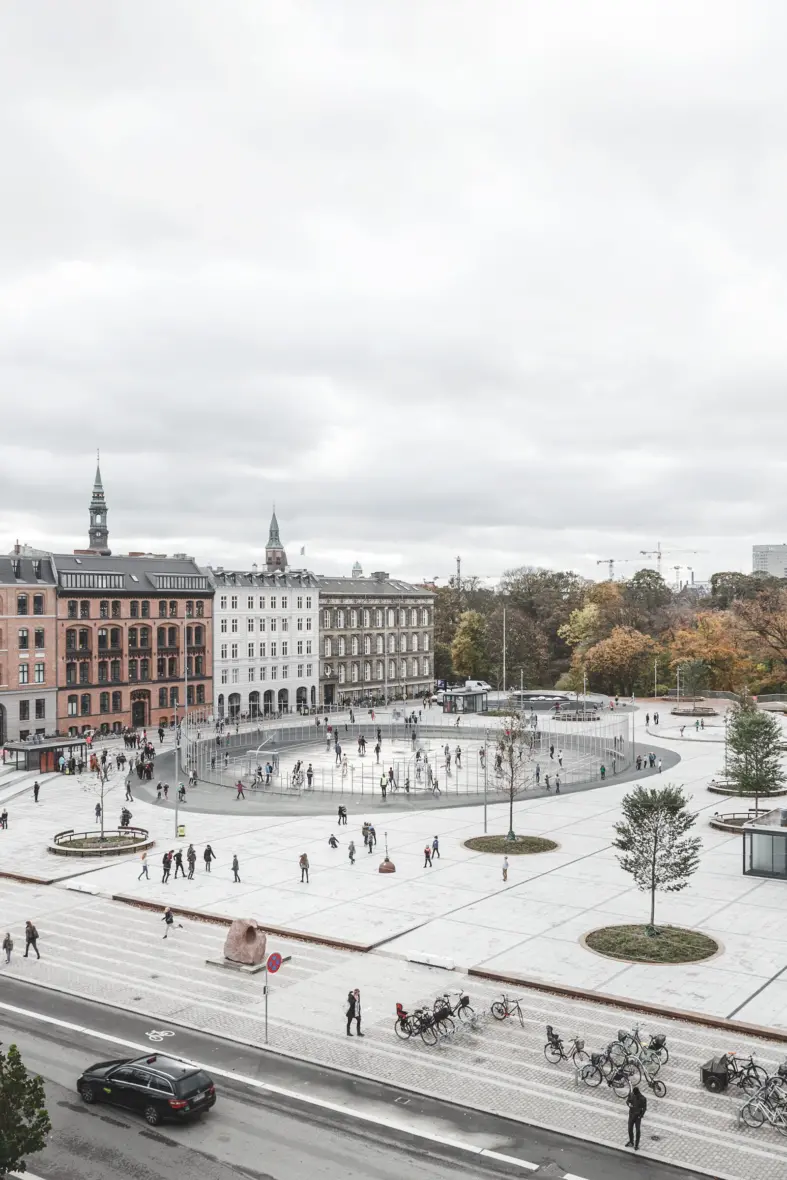 Israels Plads is part of a strategy to create more urban life and less car traffic. Since the introduction of the first pedestrian street in Copenhagen in 1962, more than 100,000 m² have been converted from car space to people's space.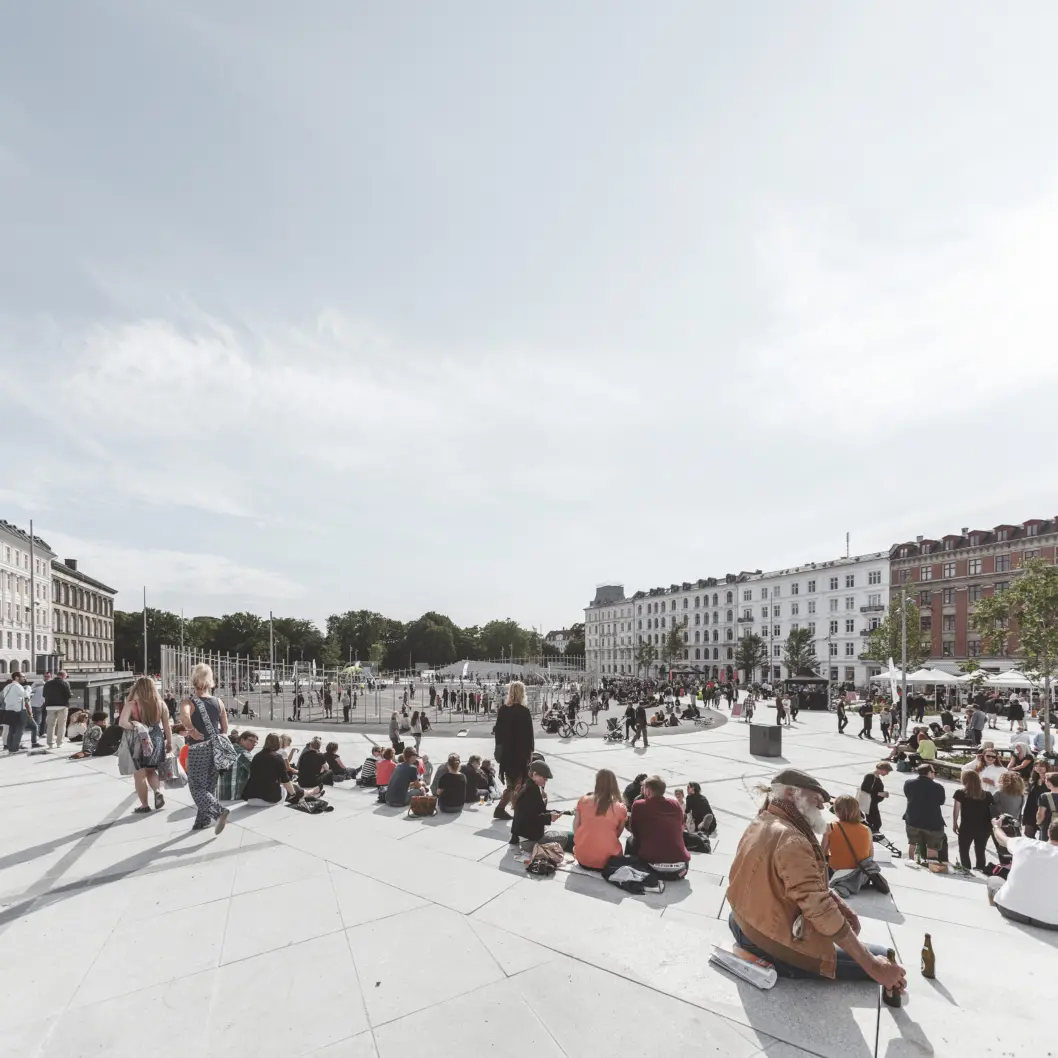 Urban playground
for all ages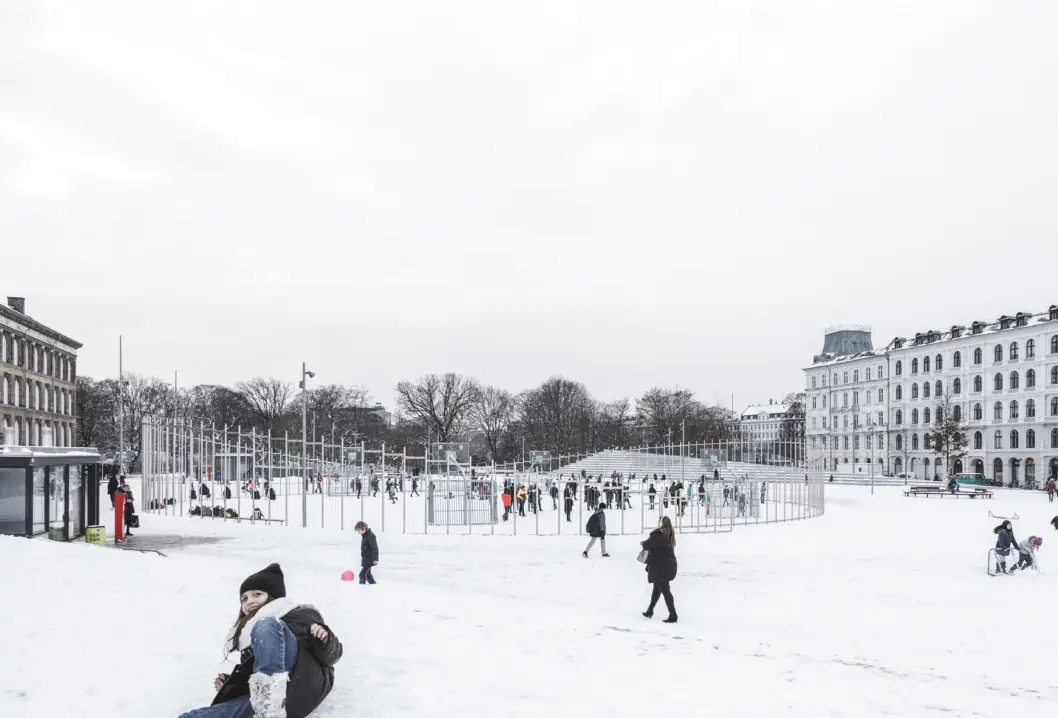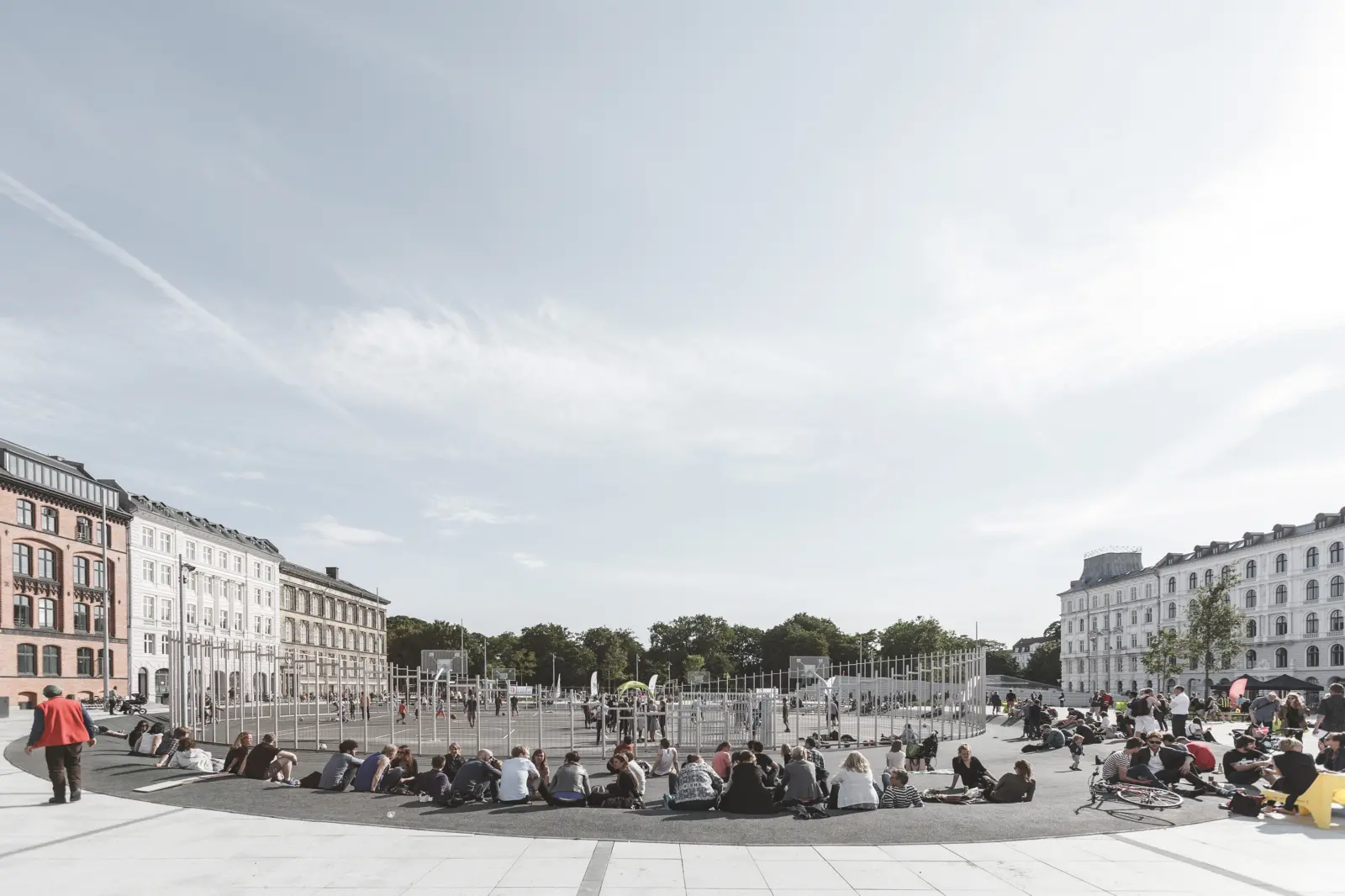 On the surface, unique facilities have been created to inspire and encourage movement and exercise – formal or informal. The cut-outs feature round bench formations underneath the trees, where people can observe the life unfolding on the plaza.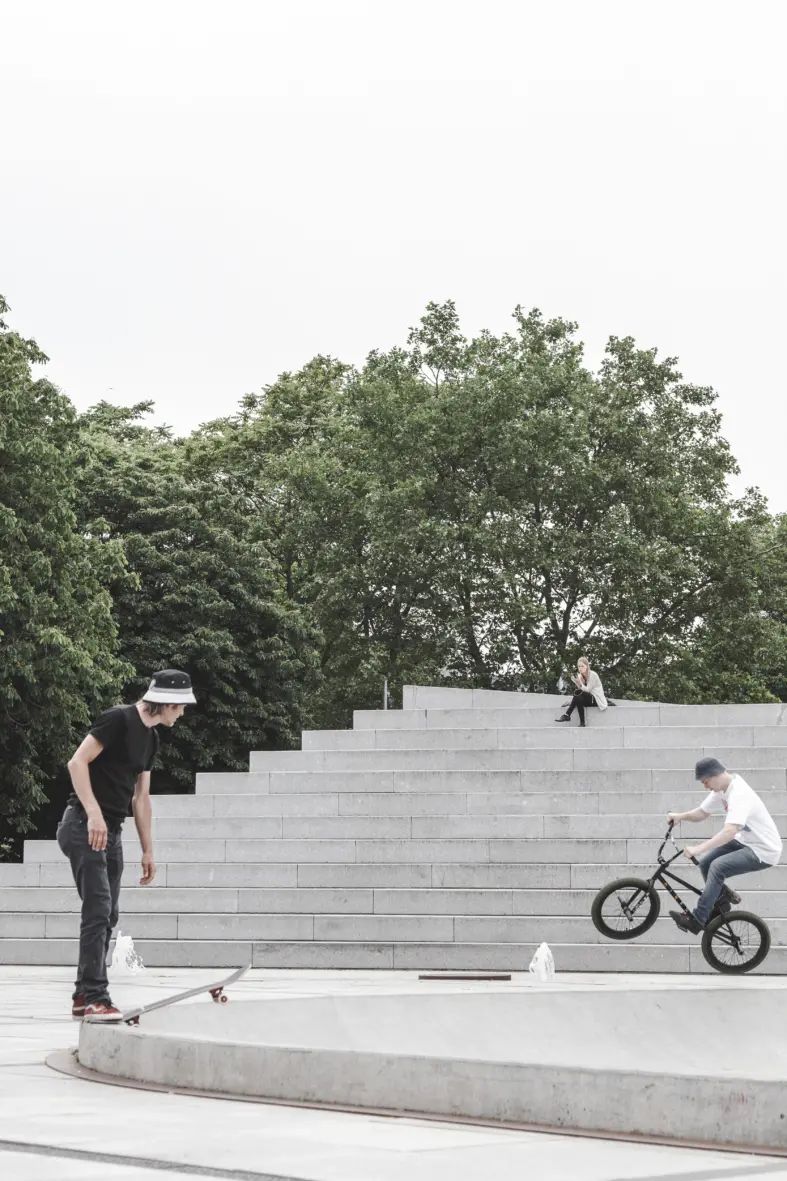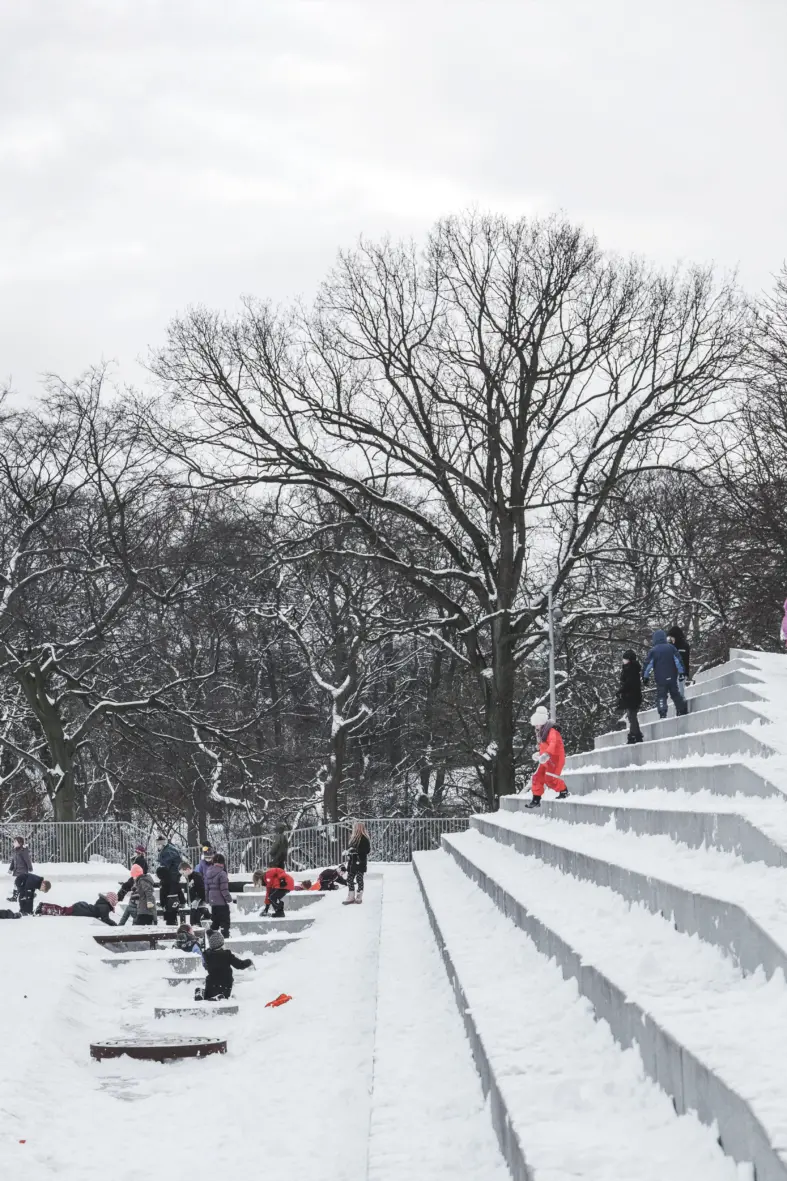 Israels Plads has become a public meeting place and a playground for three different schools all year around

Dan Stubbergaard, architect and founder, Cobe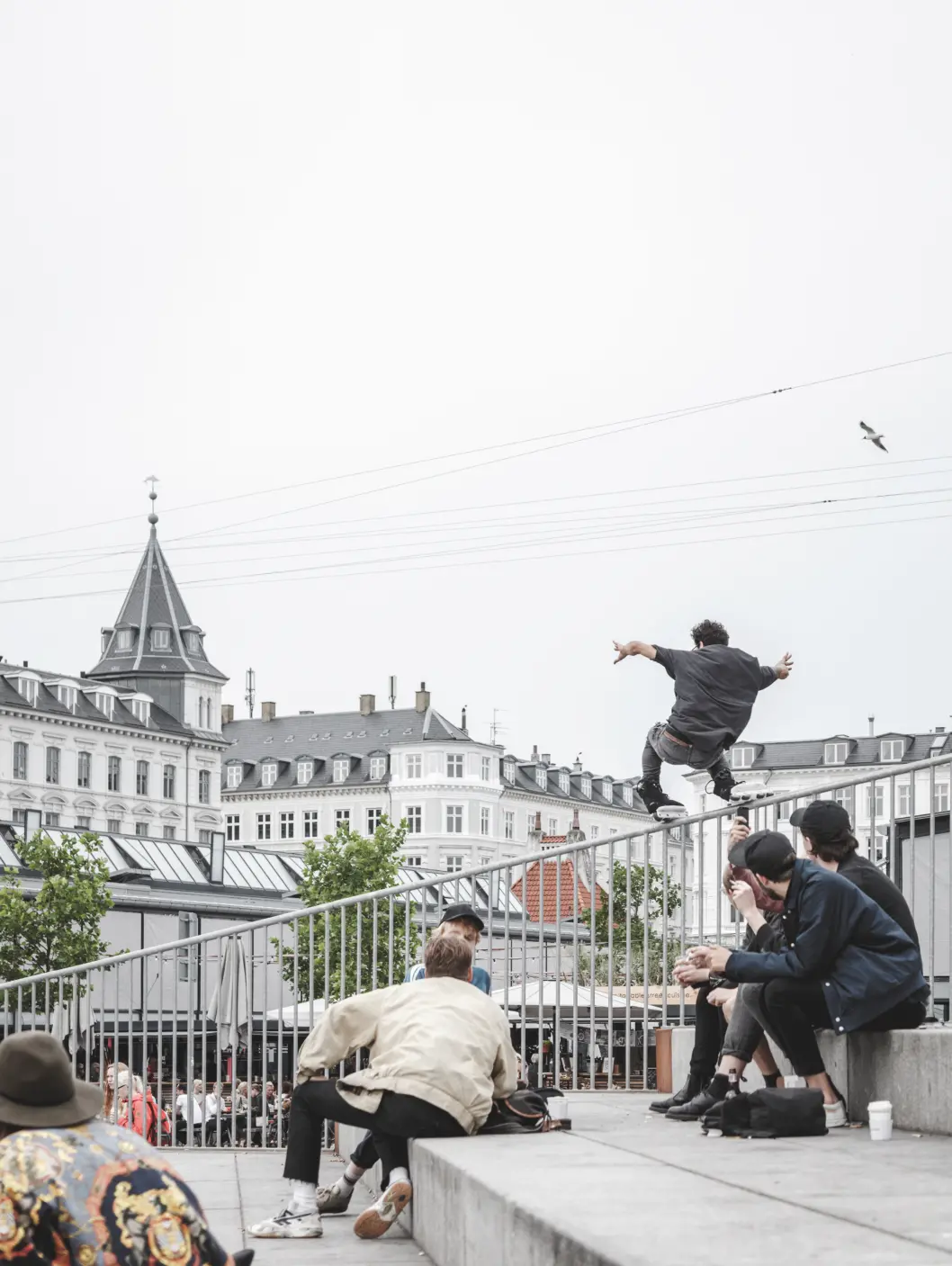 The plaza is turned into a vibrant and active urban place that celebrates diversity and livability. This is where children play during recess, where friends meet for a beer after work, and where Copenhageners meet for flea markets on Saturdays.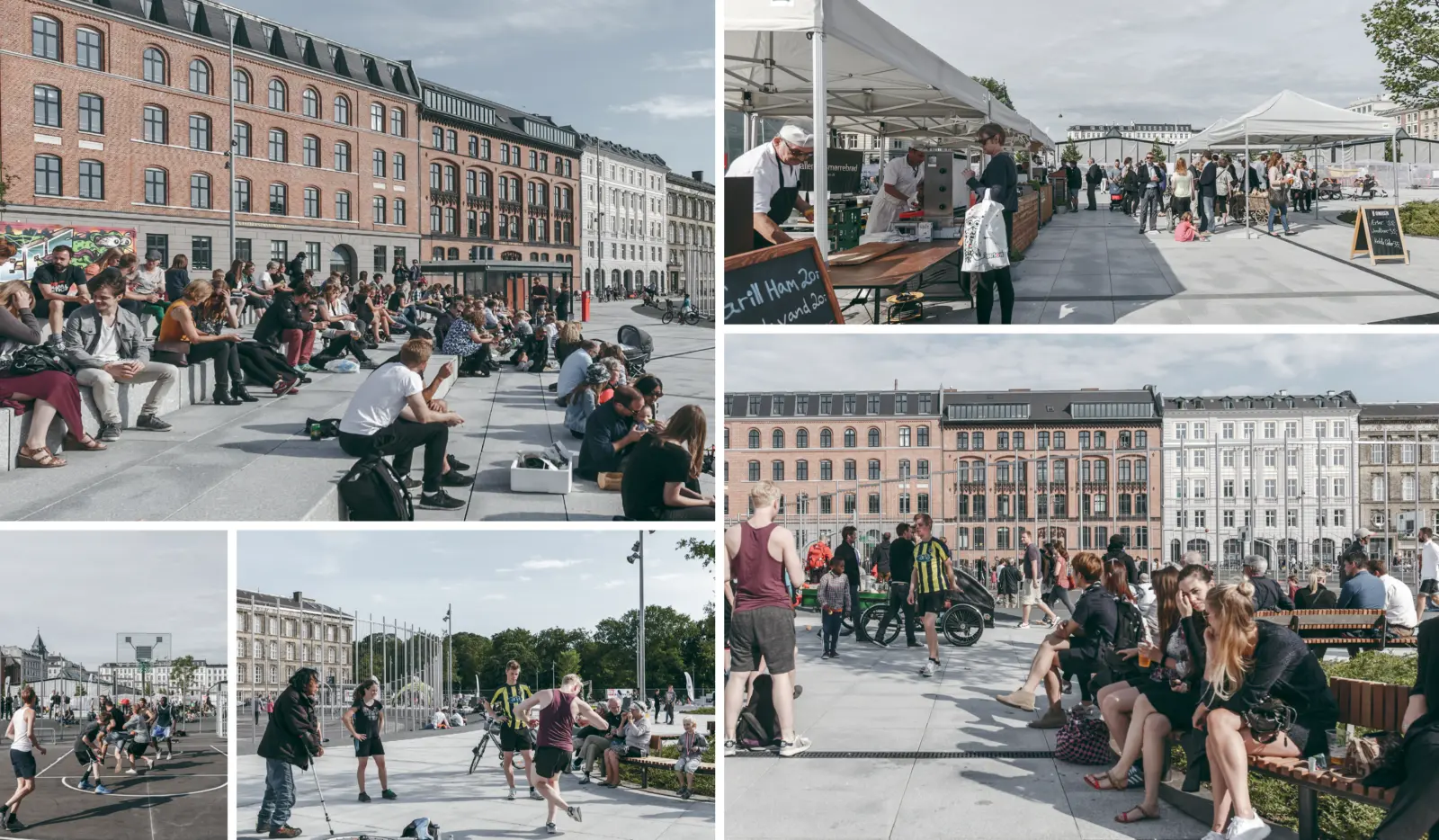 A contemporary urban plaza has many functions to fulfill. One of them is to handle stormwater in case of extreme weather events. Cloudburst water is led to an artificial creek and on to a large water reserve in the adjacent park. During all other times, the creek is an aesthetic and pleasant water feature.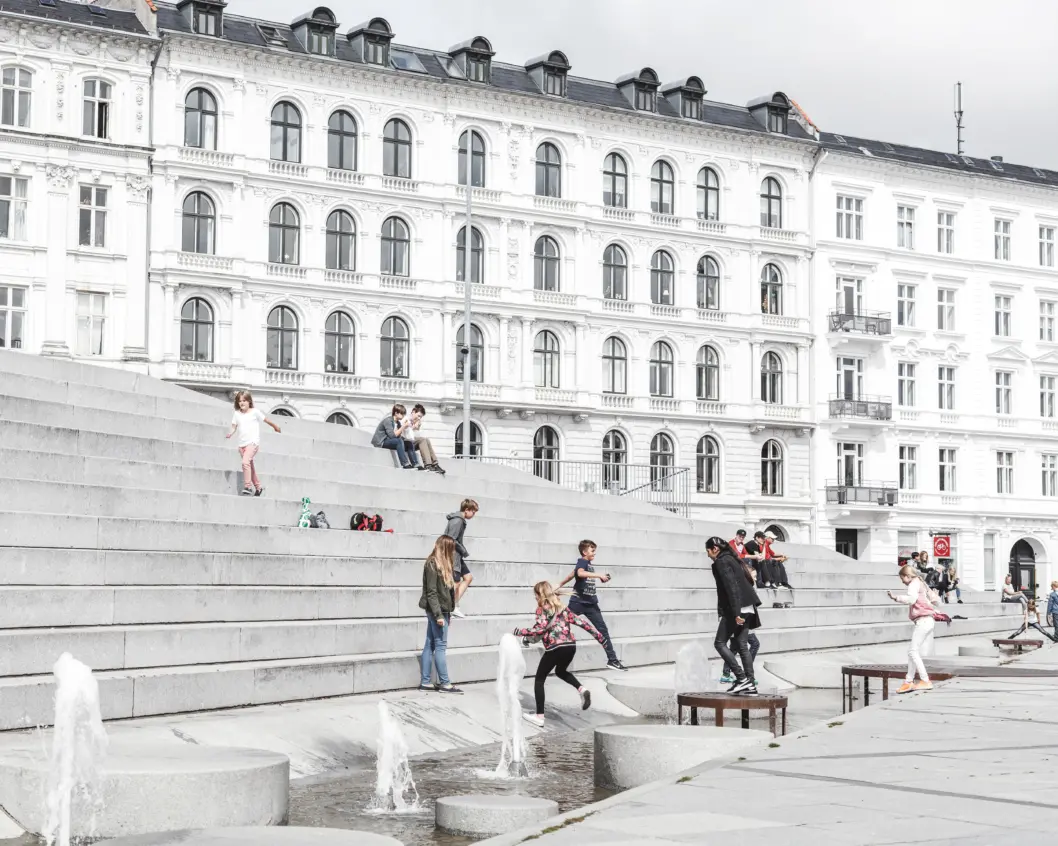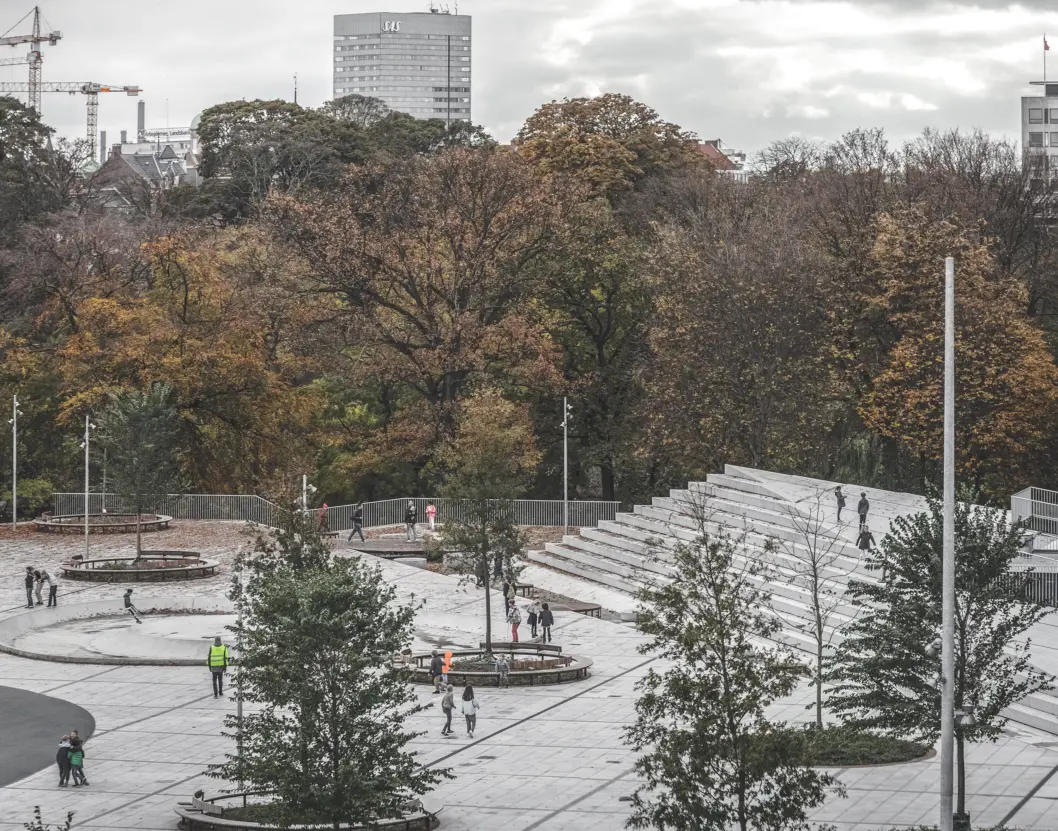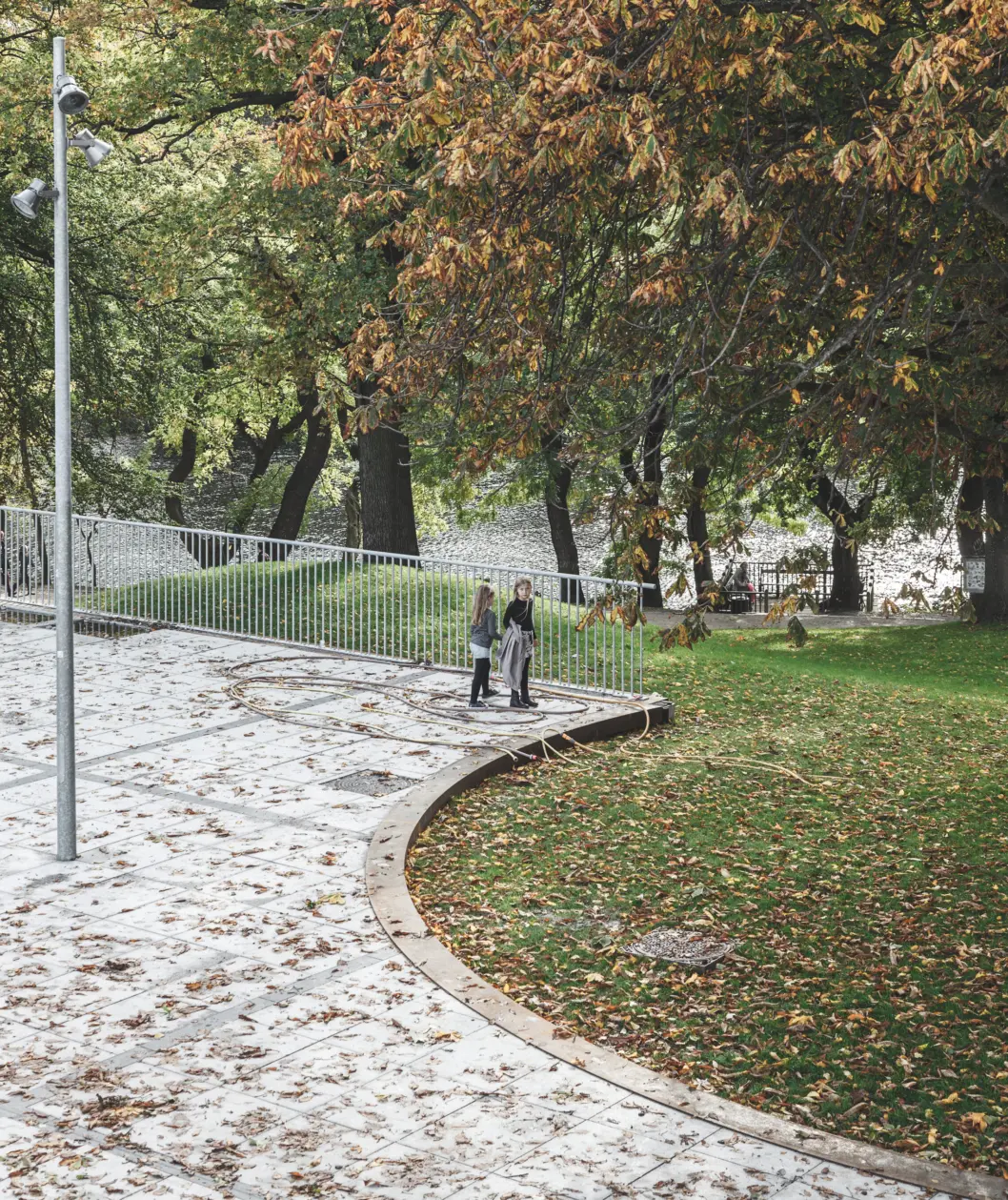 The plaza has opened up to the historical landscape next door. The tree and water elements of the park are echoed on the plaza surface, and circles have been cut out to accentuate the big trees standing on the transition between city and park.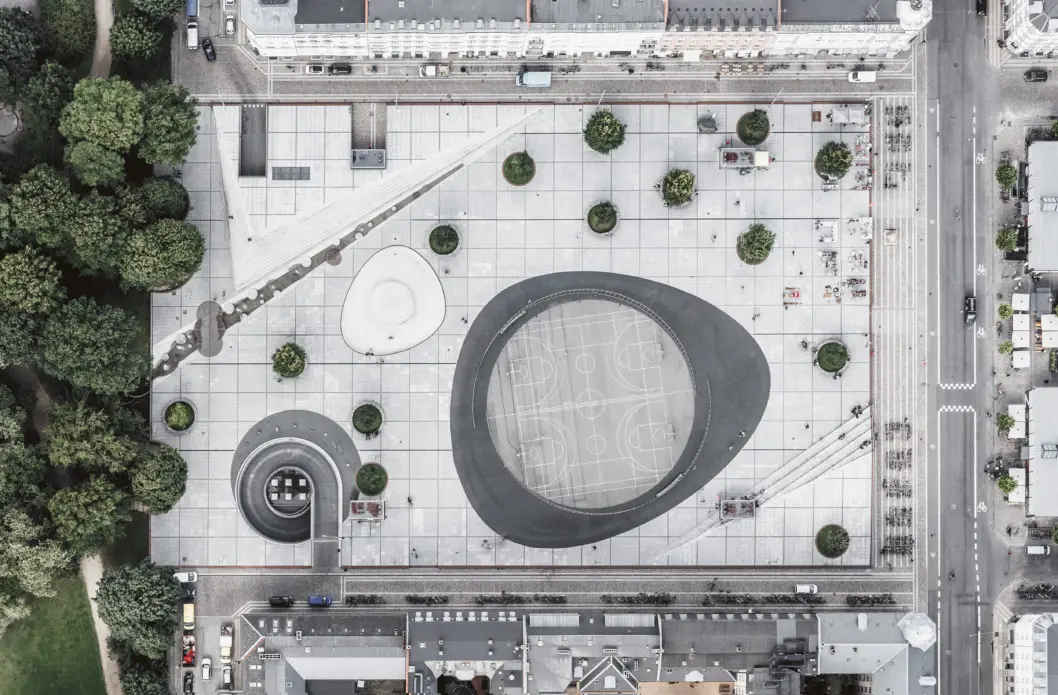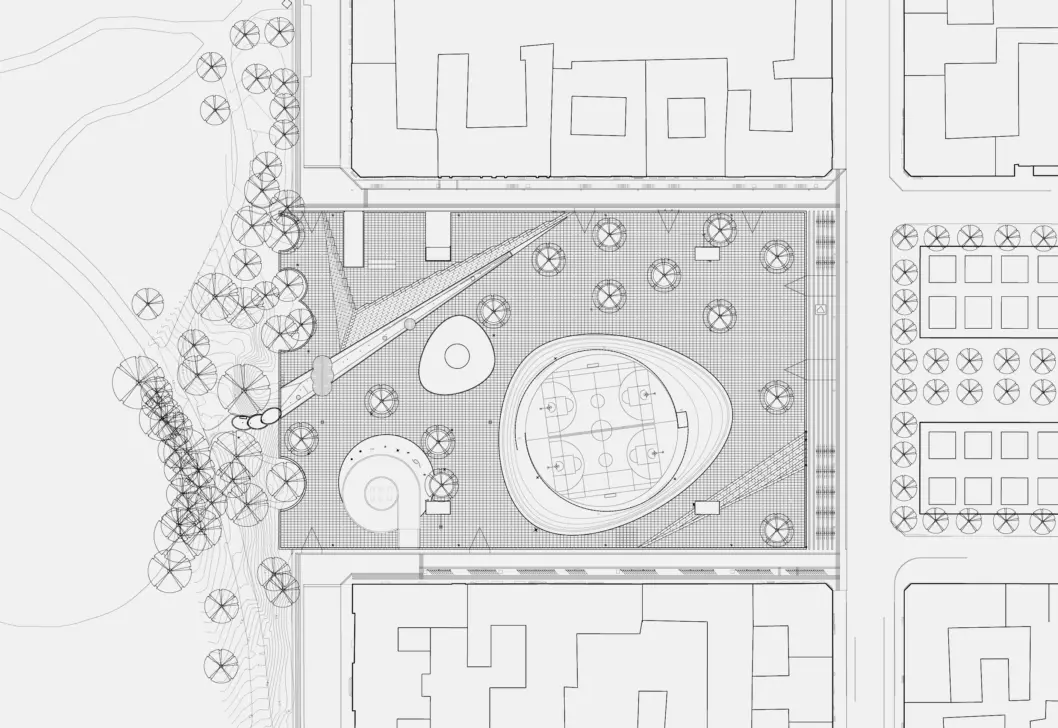 Israels Plads is located where the green belt of parkscapes meet the Copenhagen city blocks. In order to embrace both conditions, the urban surface of the plaza is interrupted by clusters of circular pockets with trees spreading from the neighboring H. C. Ørsted Park.