Dan Stubbergaard founded Cobe in 2006. He is trained as an architect from The Royal Danish Academy of Fine Arts, School of Architecture, in Copenhagen. Inspired by the transformation of Copenhagen from an industrial port city to a beacon for liveability, he is the leading figure in Cobe's work to create surroundings that actively contribute to extraordinary everyday life. He believes architects have a profound responsibility to create resilient, long-term solutions that improve life – cities, buildings and landscapes that are made to outlast our generation.
Having received national and international acclaim for his work, including the C.F. Hansen Royal Medal from the Danish Academy Council in 2020, Nykredit's Architecture Award in 2012 and the Golden Lion at the Venice Biennale in 2006, he has designed and completed award-winning projects globally. He is Professor in Practice of Urban Design at Harvard University, Graduate School of Design, and is a frequent speaker in public debates and lectures at universities, cultural institutions, conferences and symposiums around the world.
We live in a
1:1 laboratory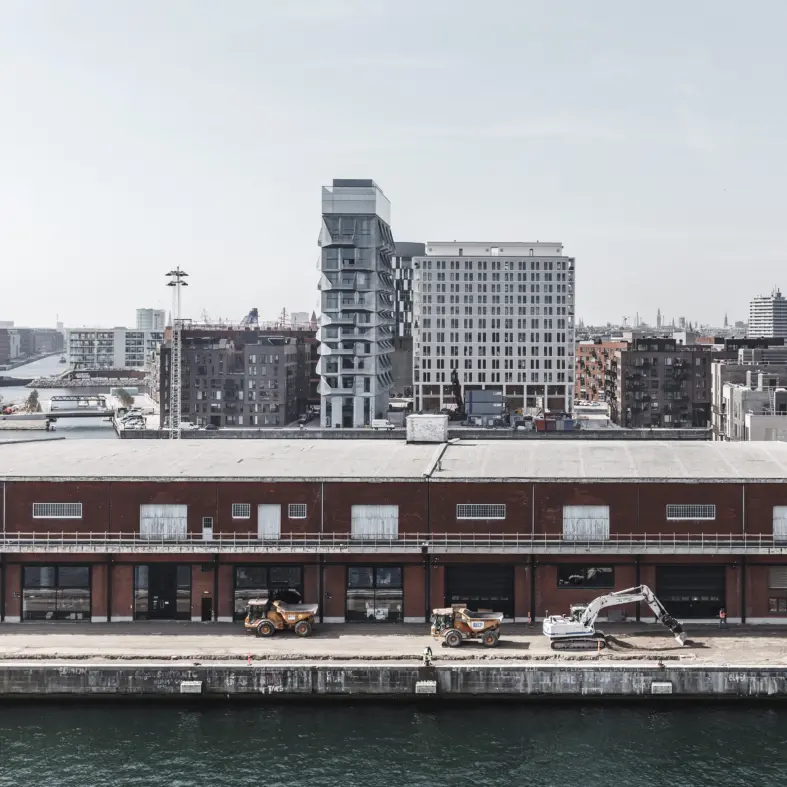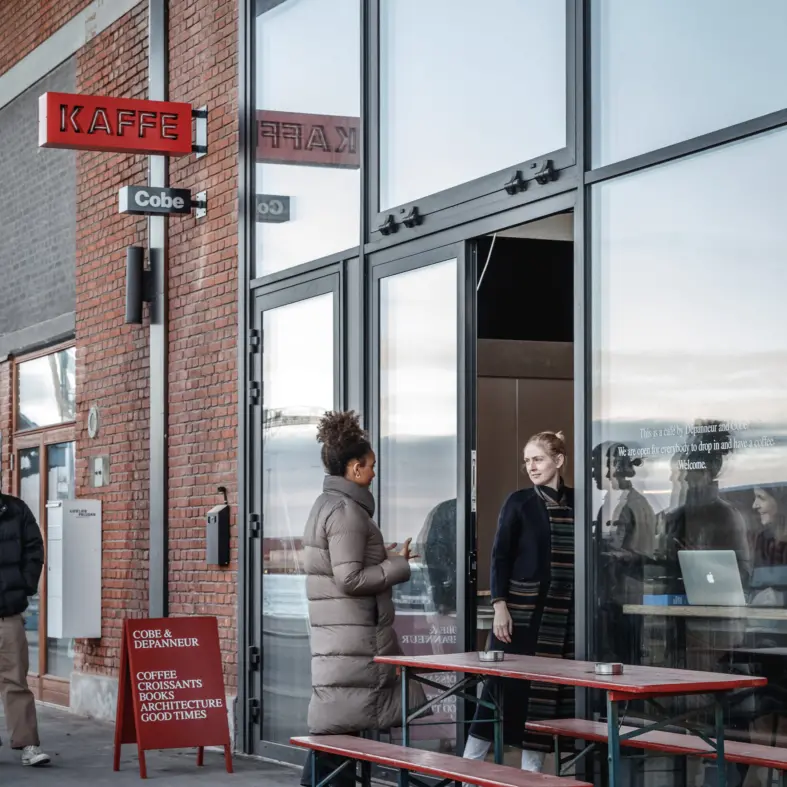 Cobe is a laboratory for architecture on every scale – from our first iterations of design models outlining solutions for tomorrow's challenges to buildings, landscapes and cities in a scale of 1:1. Since 2018, our studio has been located in the new bustling city district of Nordhavn in Copenhagen, ten years after winning the master plan competition for the area. It has brought with it many spin-off projects, including The Silo, The Tip of Redmolen, Kronløb Island and many others.
A laboratory
for architecture
We believe in co-creation and have developed a workplace culture, where it seems much more natural to say "we" rather than "I". All extraordinary ideas and designs that come out of our laboratory for architecture are the result of a collaborative process and dialogue among team members, clients, users and stakeholders.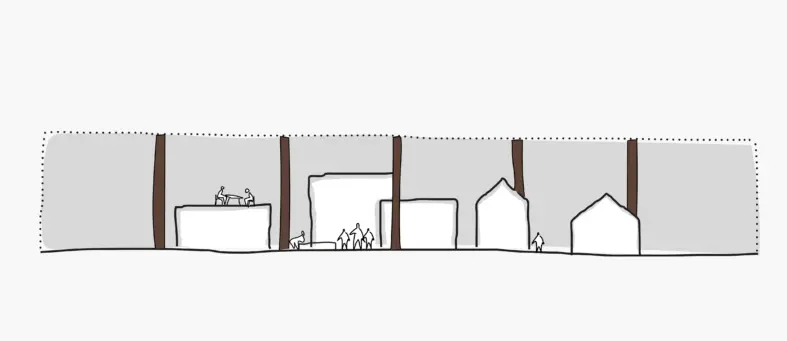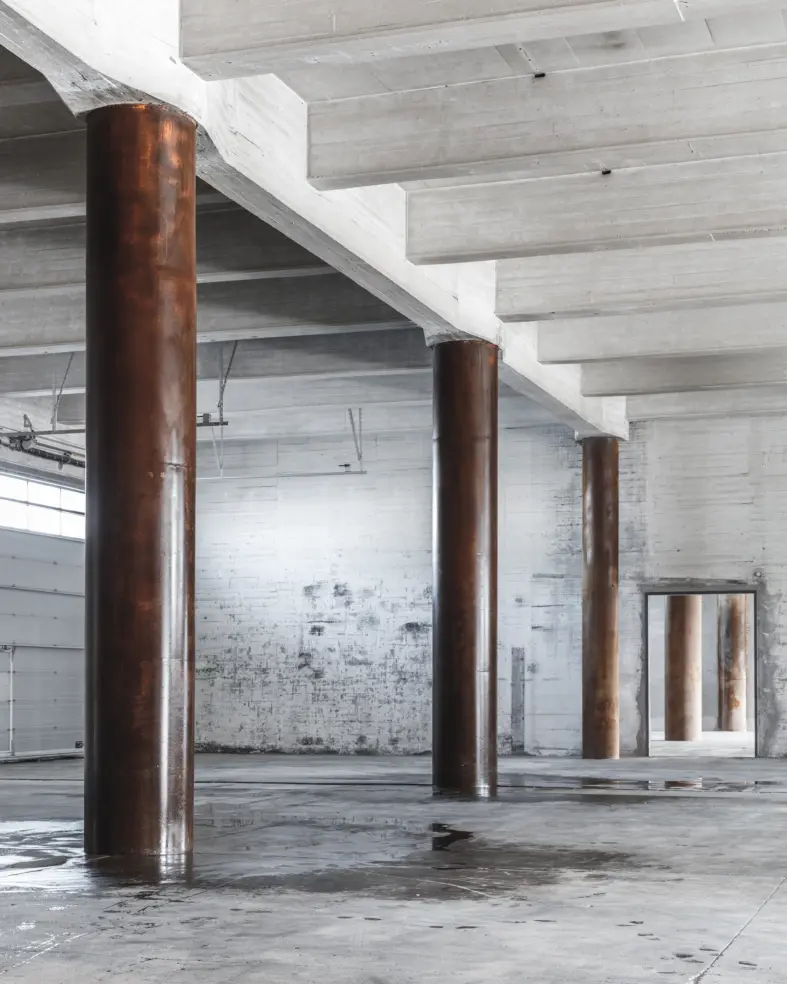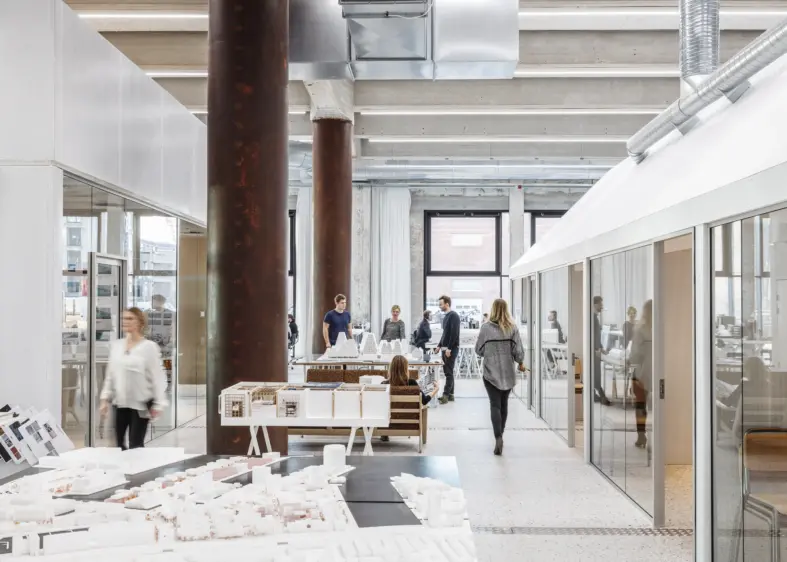 Our studio is located in the old industrial harbour of Nordhavn that Cobe has been transforming into a new Copenhagen neighbourhood since winning the master plan competition in 2008. Pakhus 54 was built for the East Asian Company in 1953 and contains a special part of the history of Nordhavn. When transforming the old warehouse, we have tried to retain as much of the old harbour heritage atmosphere as possible.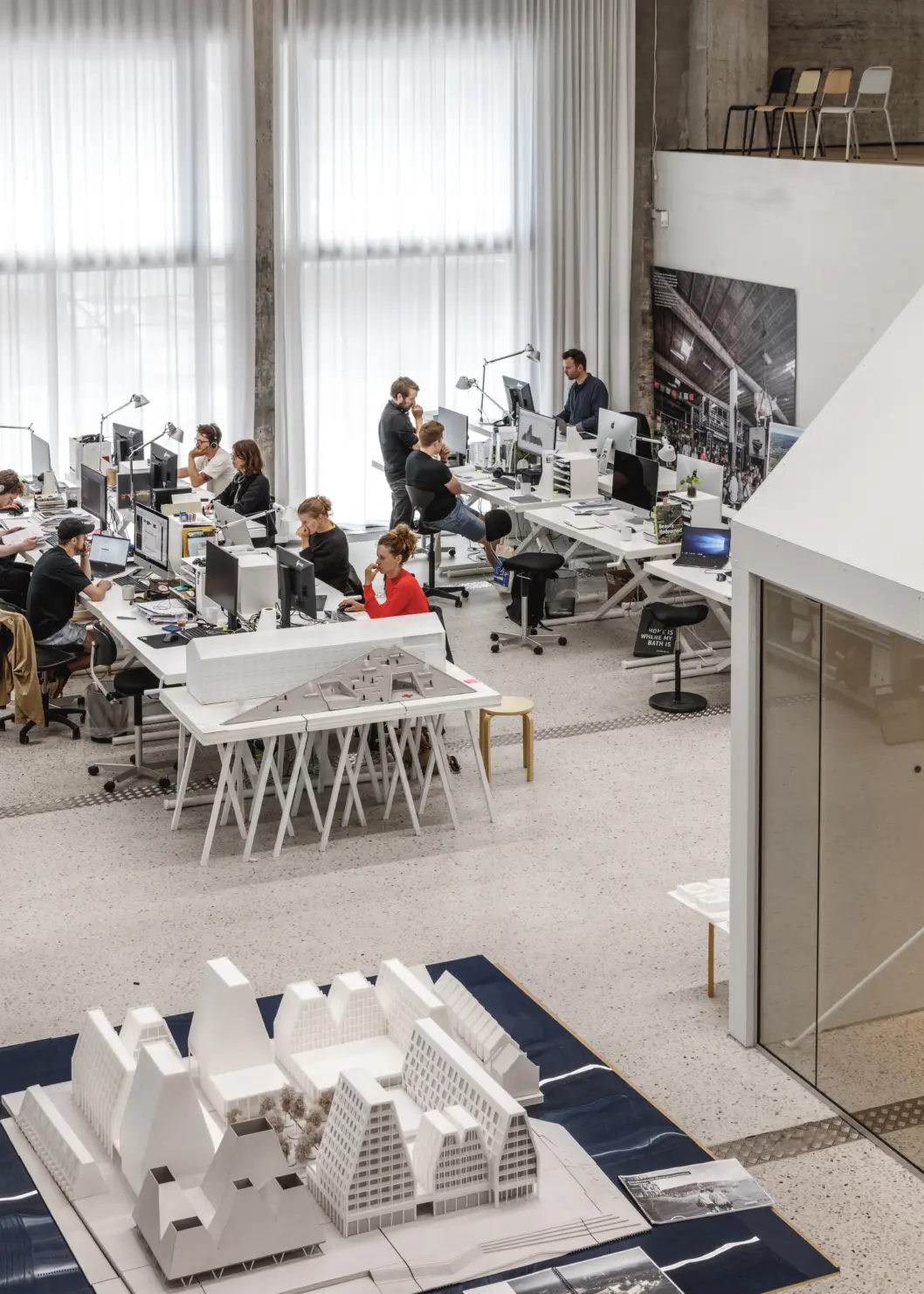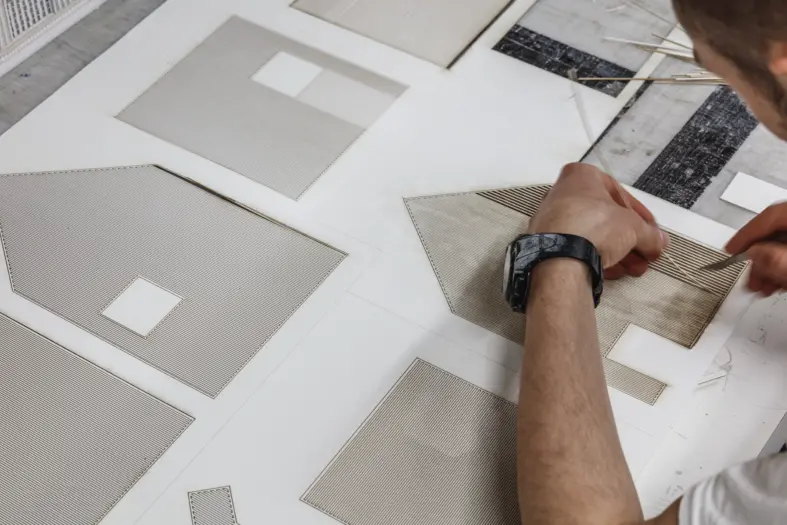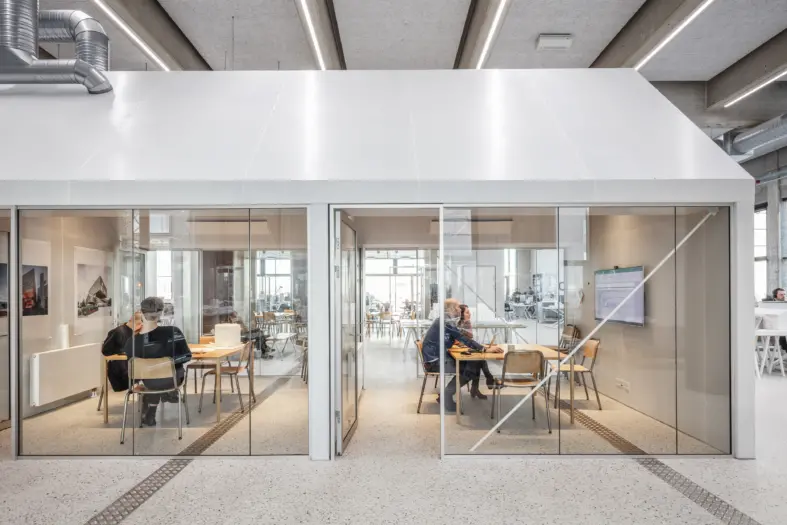 Our studio is located in a transformed warehouse with raw concrete walls. The space has been opened up with floor-to-ceiling windows overlooking the water. In between the large columns, the office is designed as a village with small houses and plazas that allows for both formal and informal meetings.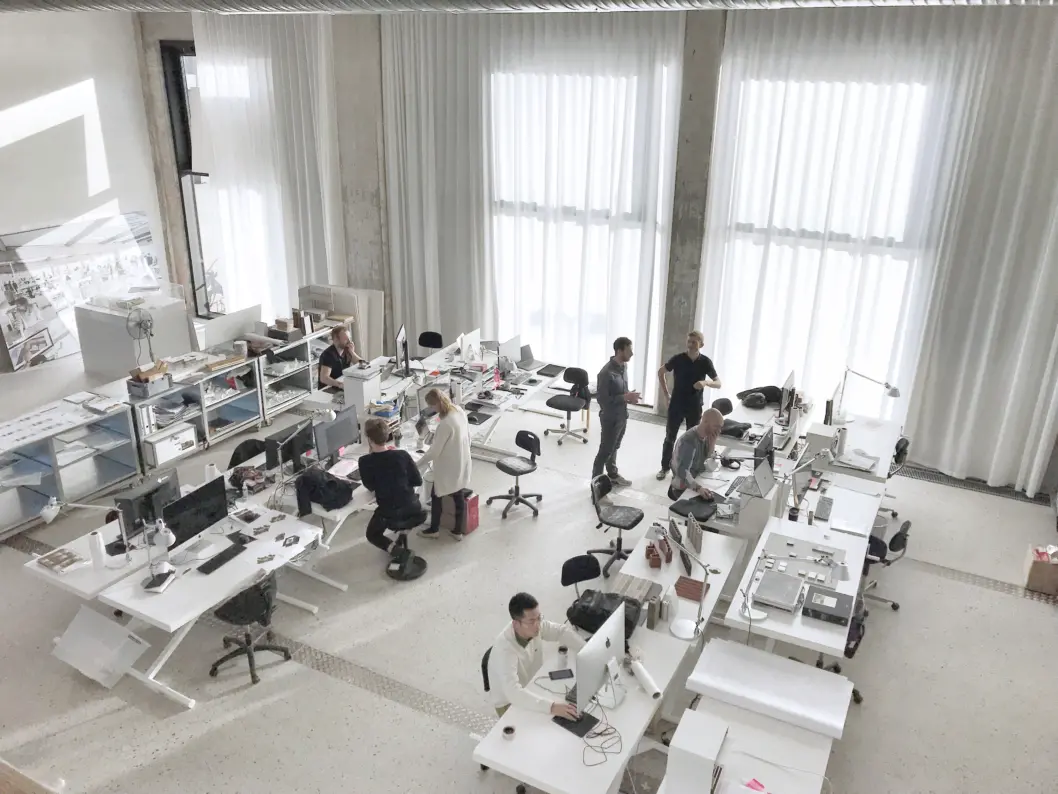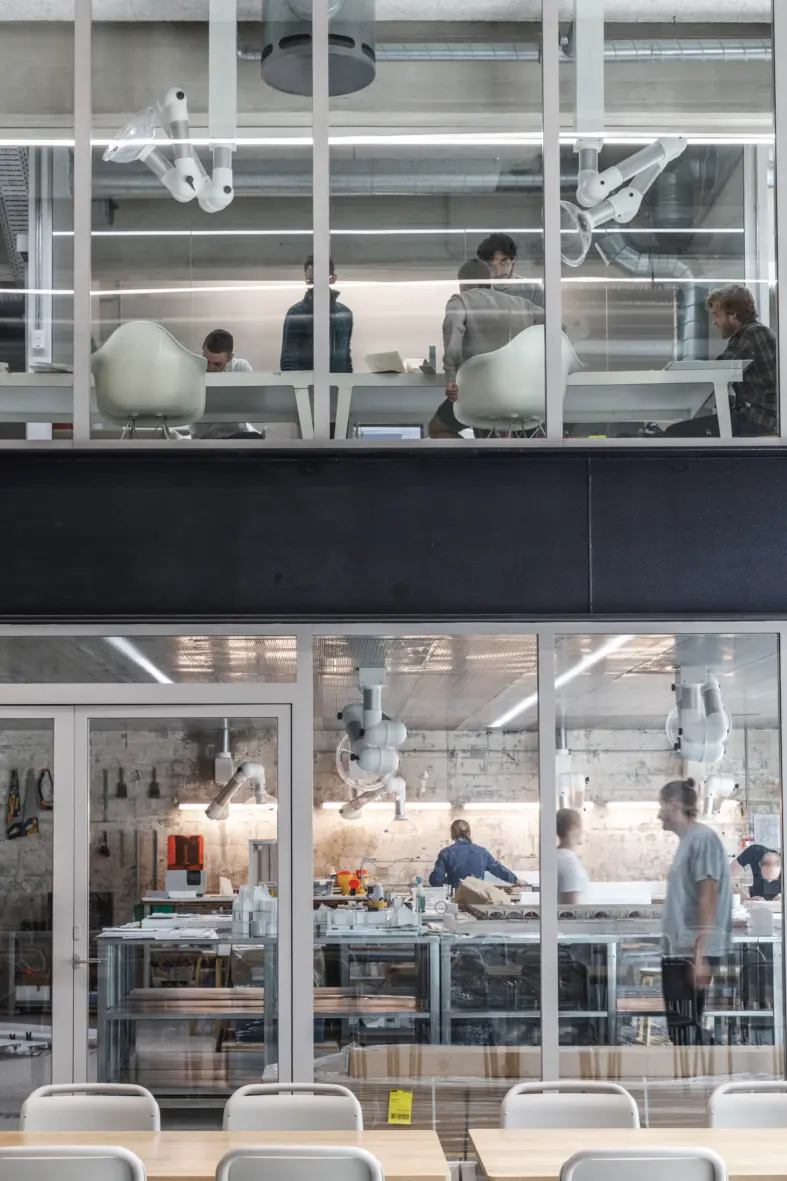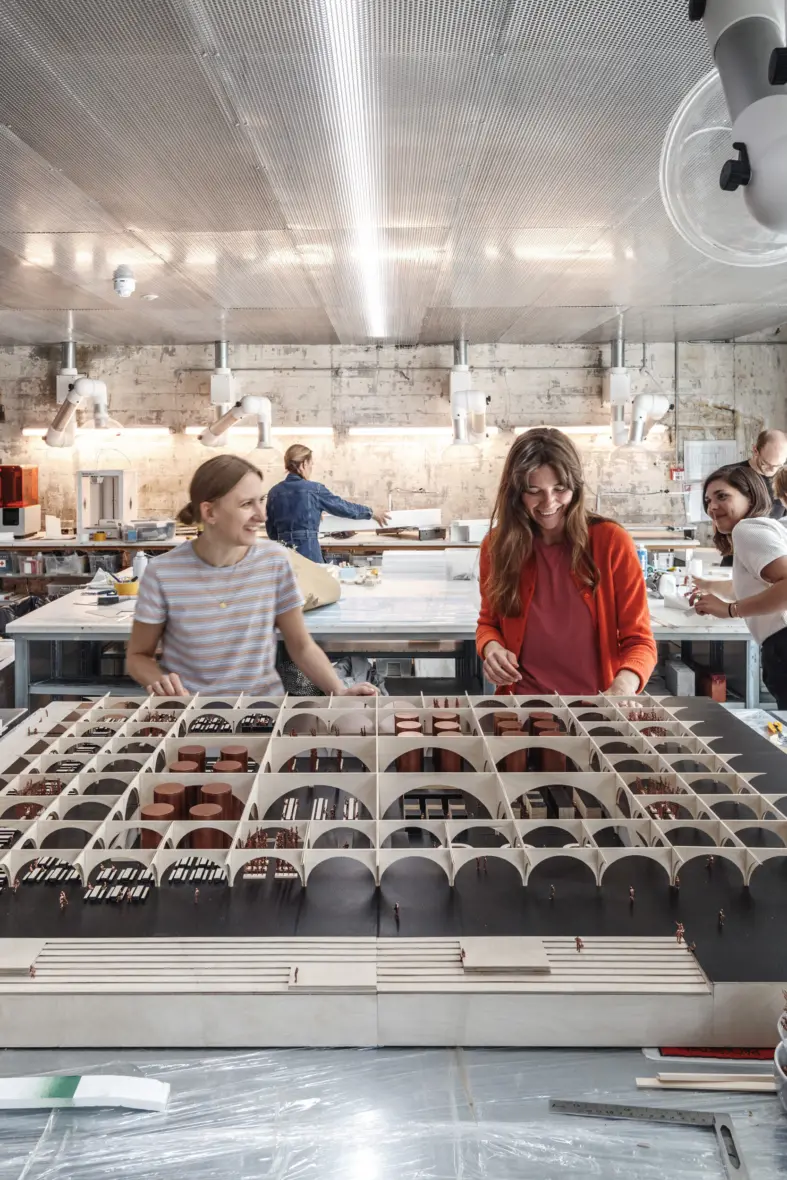 Since models are an integral part of our design and communication toolkit, we have a large model workshop equipped with state-of-the-art machines, materials and dedicated staff.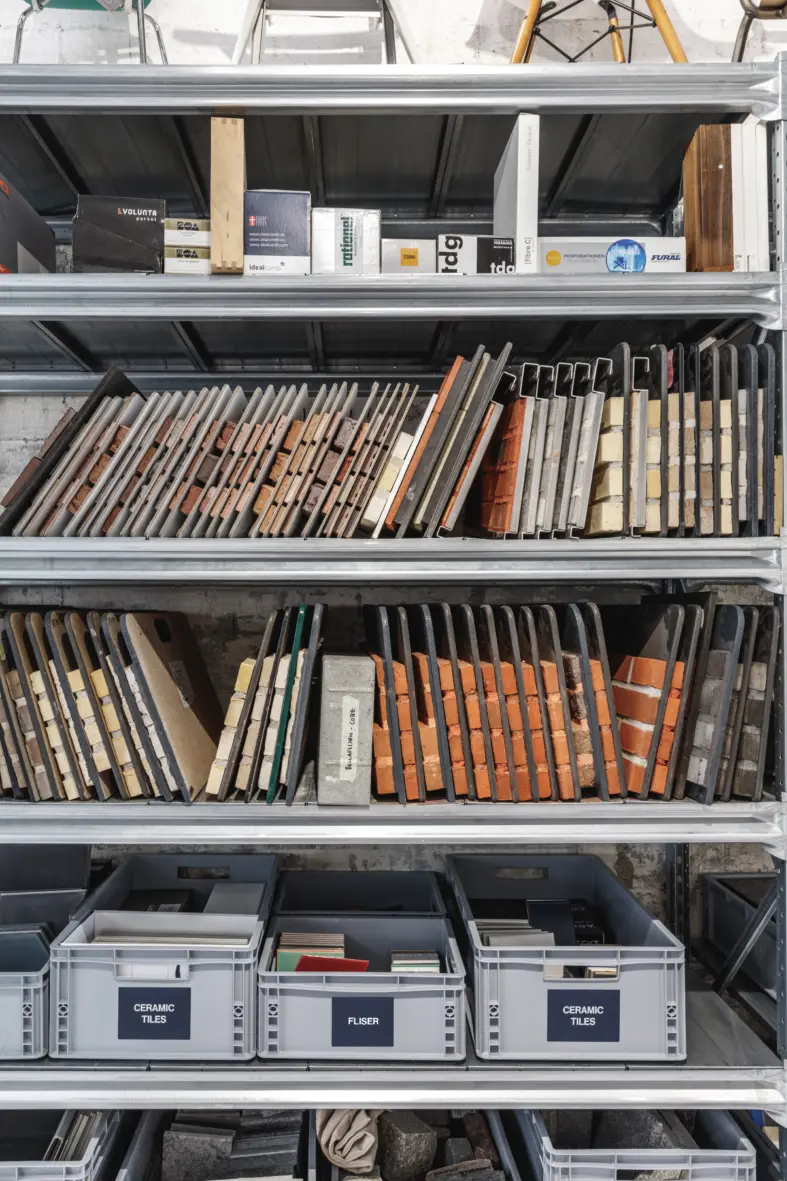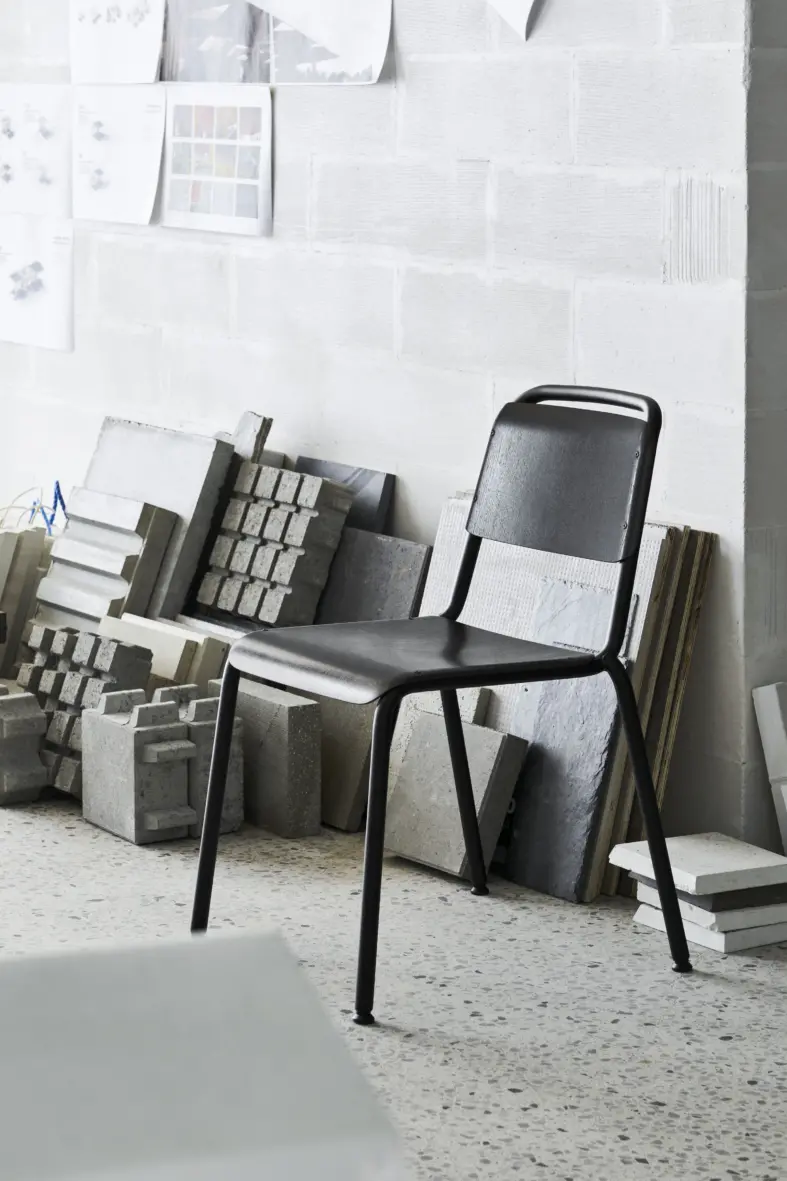 We recognize that we have a big responsibility towards our clients, the planet and the future users of our projects. We take this responsibility seriously, and we work hard to reduce our carbon footprint to less than it is today.
We have always aimed to invite people into our world of architecture. Our café is a natural extension of our studio in Nordhavn. On display in the café are all smaller versions of our buildings and projects, so the café offers a unique opportunity to come inside and see where the surrounding architecture was conceived. The café is open Monday to Friday from 8:00 am to 3:00 pm, and Saturday to Sunday 9:00 am - 4:00 pm.