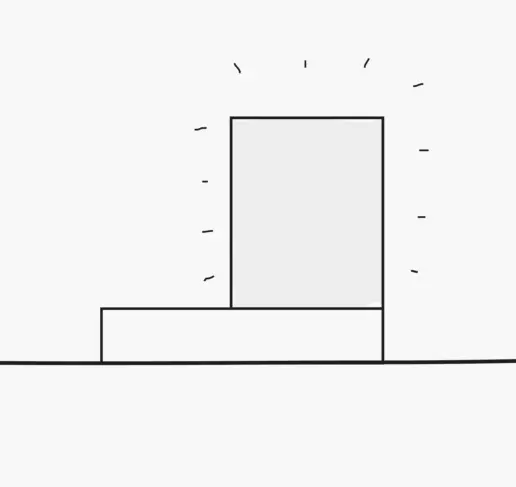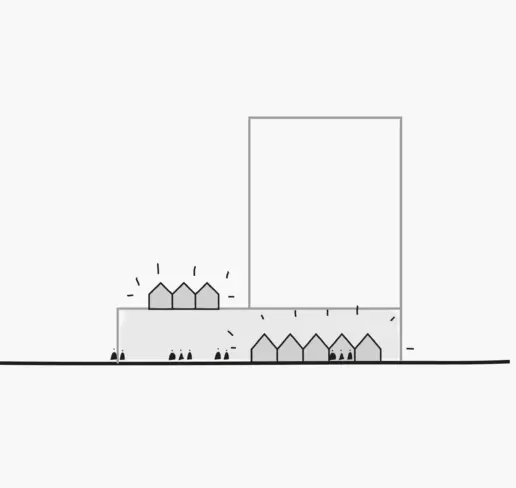 The building works on different scales. While the tower reinforces the scale of existing landmarks in Düsseldorf, the base adapts to the human scale of the nearby surroundings. These two scales of the building massing are further enhanced by small boathouses that can host a variety of functions.
The combination of tower and base fits into the area while also being a landmark seen from a distance. At the large scale the building adds a distinct volume to Düsseldorf's cityscape.
The small scale embraces the local life of the new waterfront. Boathouses host a variety of functions from a coffee bar, to kayak storage, to a sauna, creating lively urban spaces at the water's edge.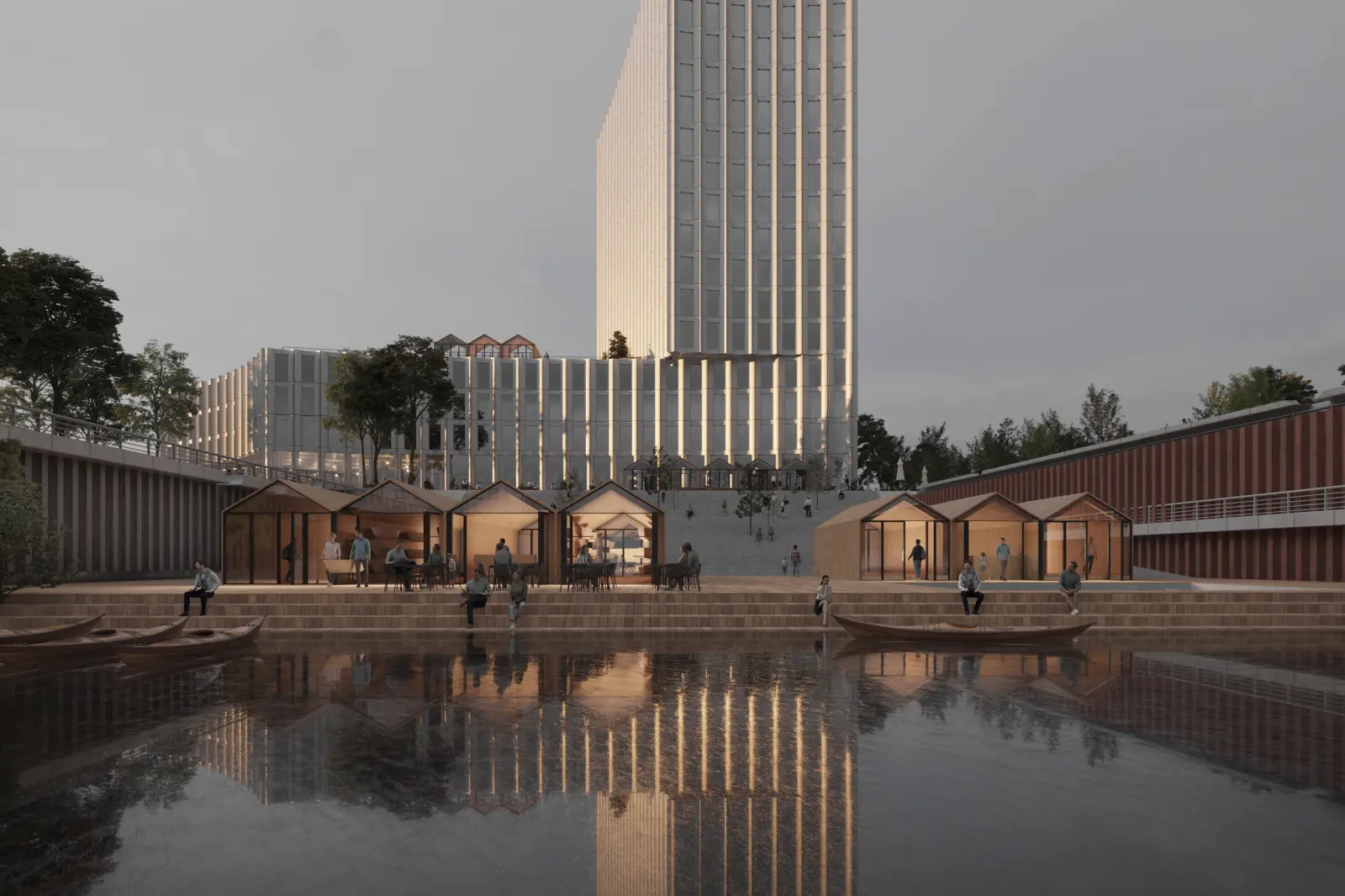 Three urban
spaces facing three
urban neigbourhoods
The triagular-shaped site is surrounded by three different neighbourhoods: the Medienhafen, the Industriehafen and the Düsseldorf-Hamm.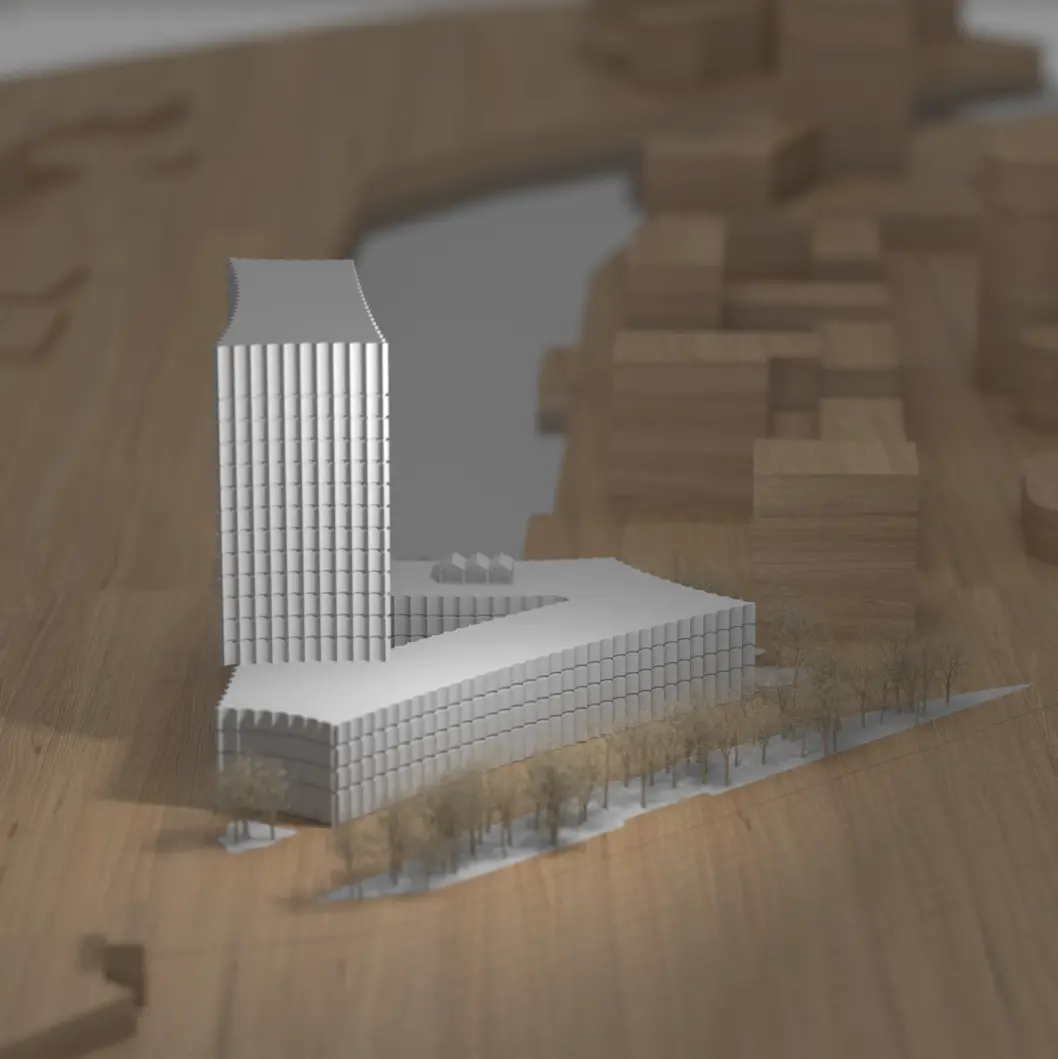 The ground floor reacts to each of the sides and is shaped by the carving out urban spaces. The harbour side will become a recreational hotspot for outdoor activities while the main arrival plaza is located to the east making it easy accessible when coming from the city.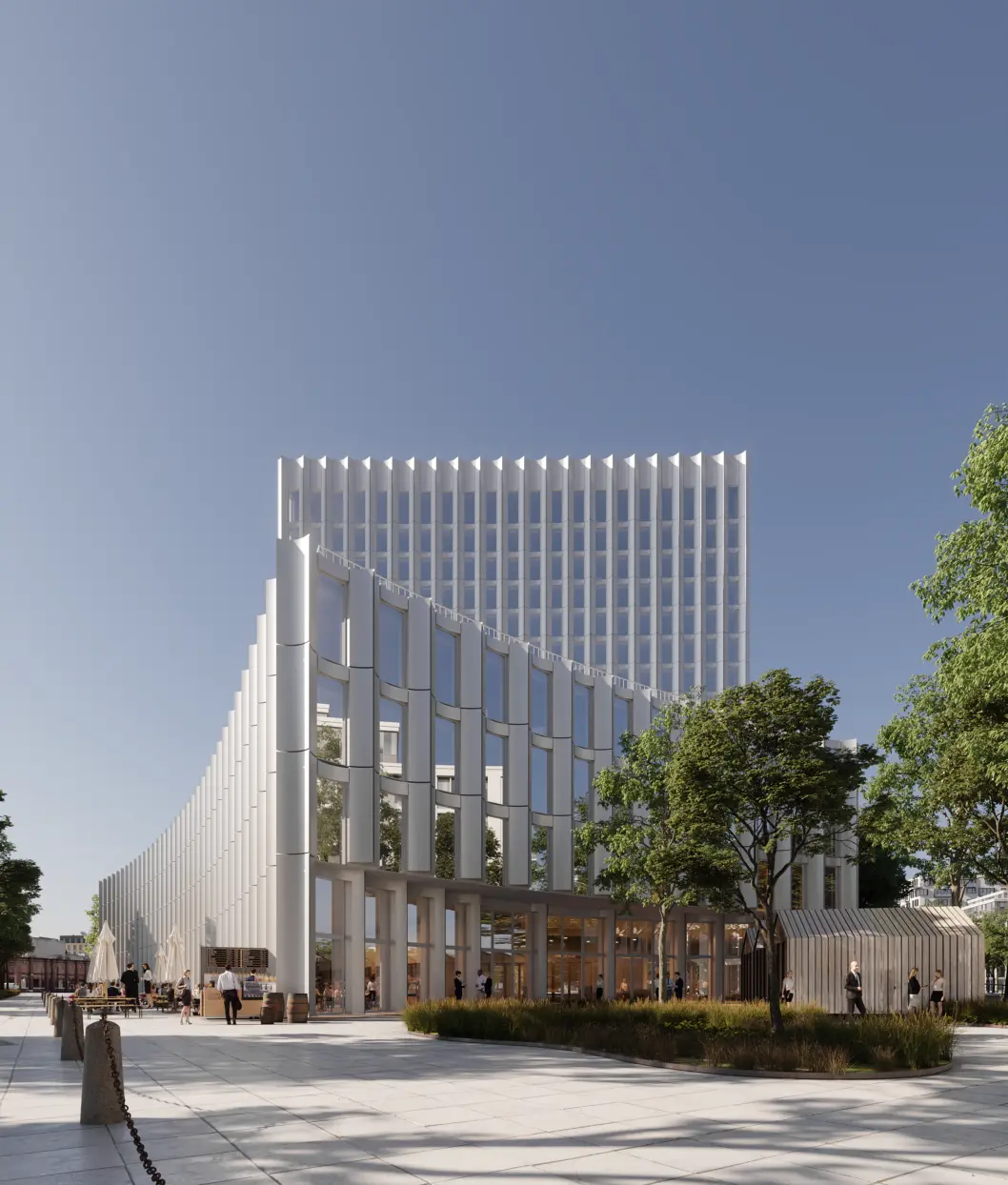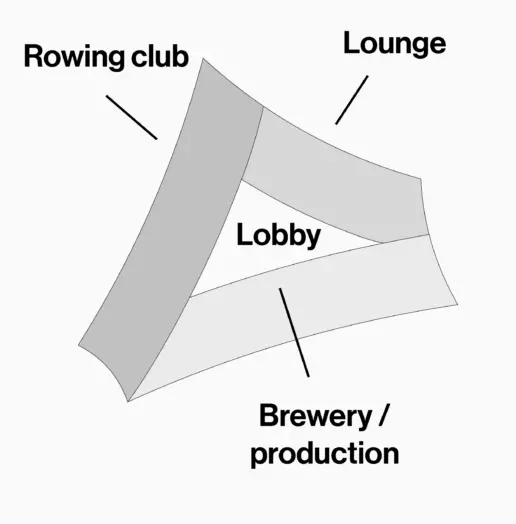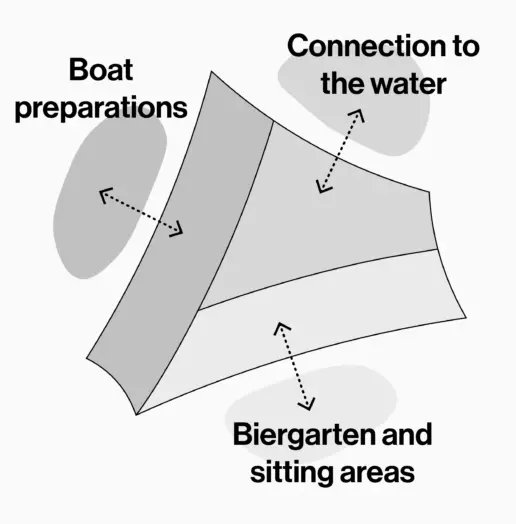 The ground floor is programmed with a variety of public functions- one large urban living room that is active throughout the day. The heart of the ground floor is a food market- open to the public and to the building's employees as their canteen.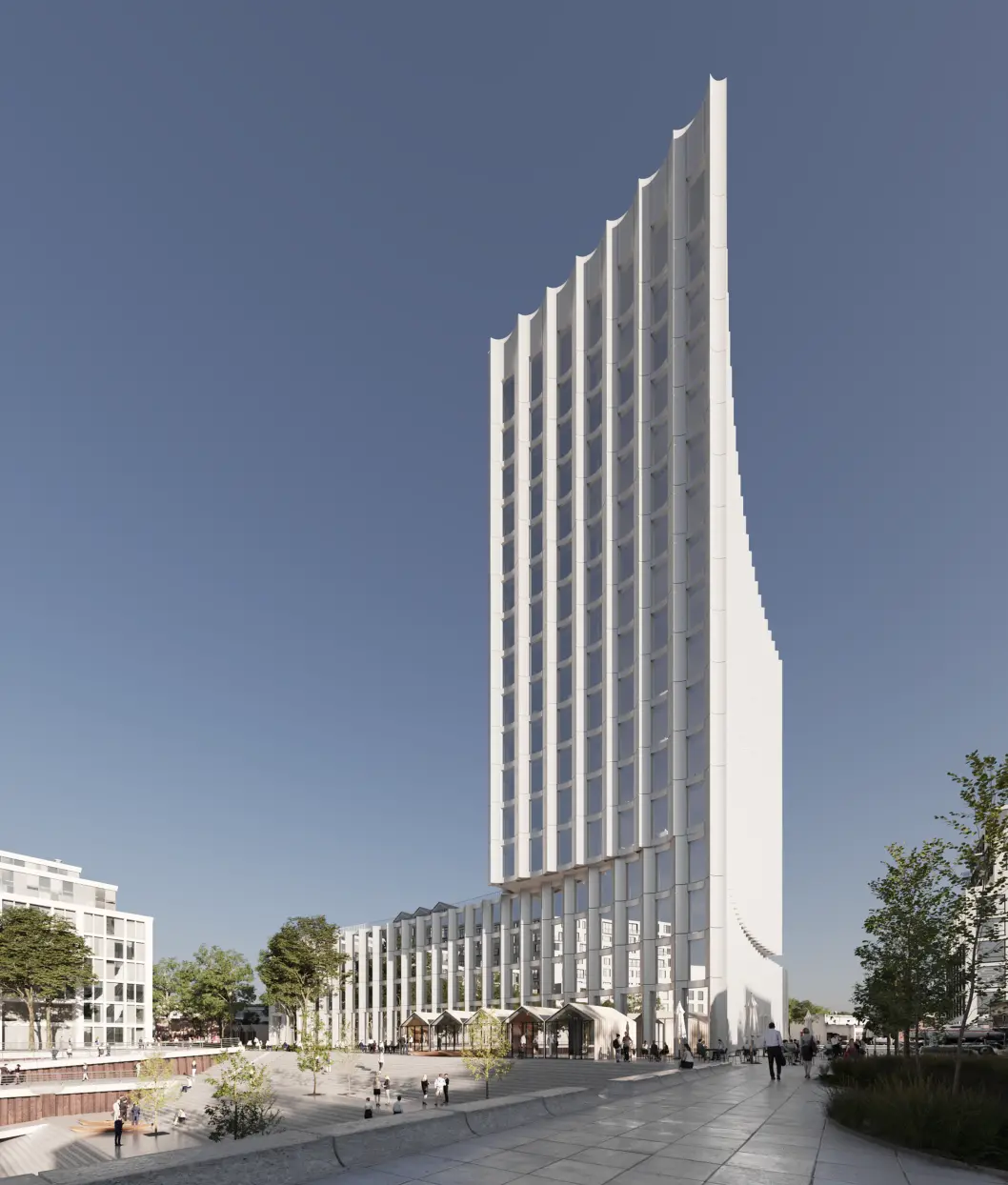 At the recreational harbour side, a terraced landscape of stairs and ramps creates a connection to the water- ending in a floating element that moves up and down according to the tide.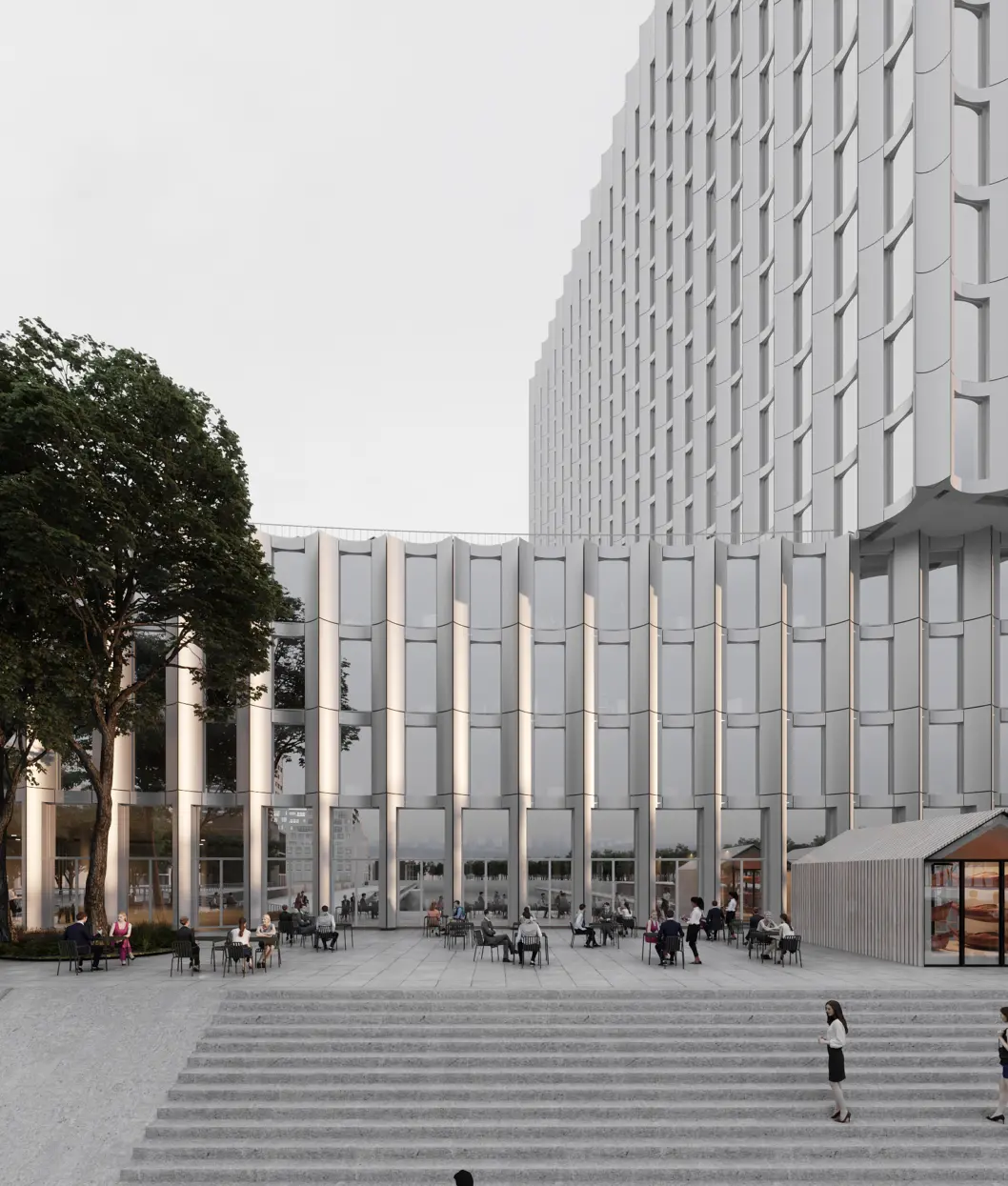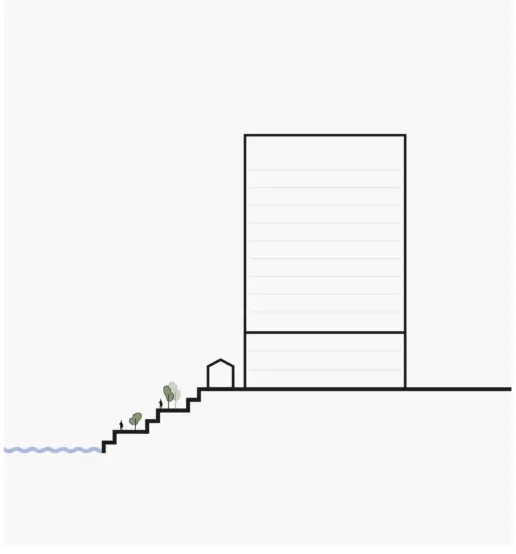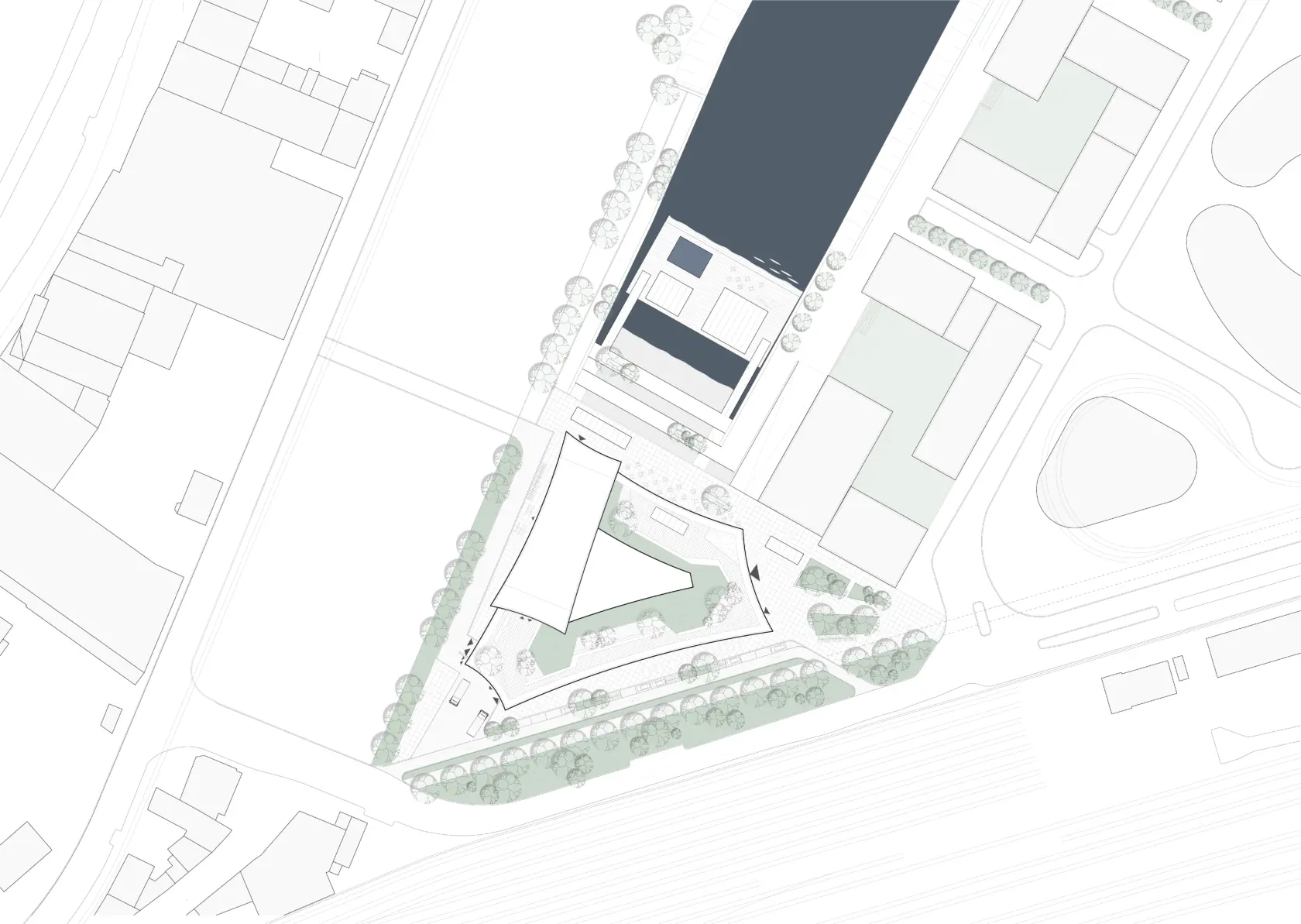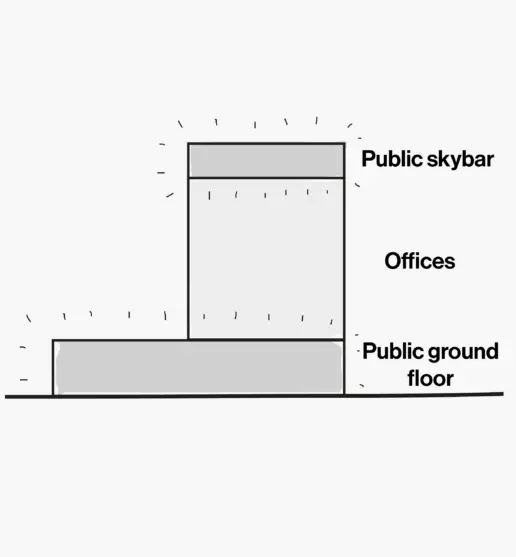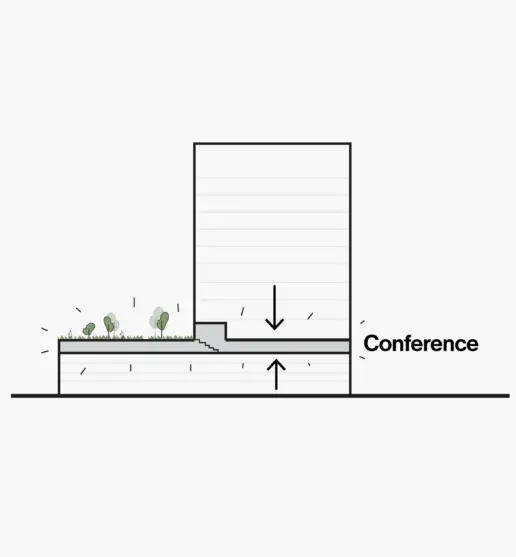 Both the ground floor and the top floor are accessible to the public. In between these public areas are offices, connected to a large green roof garden and conference floor.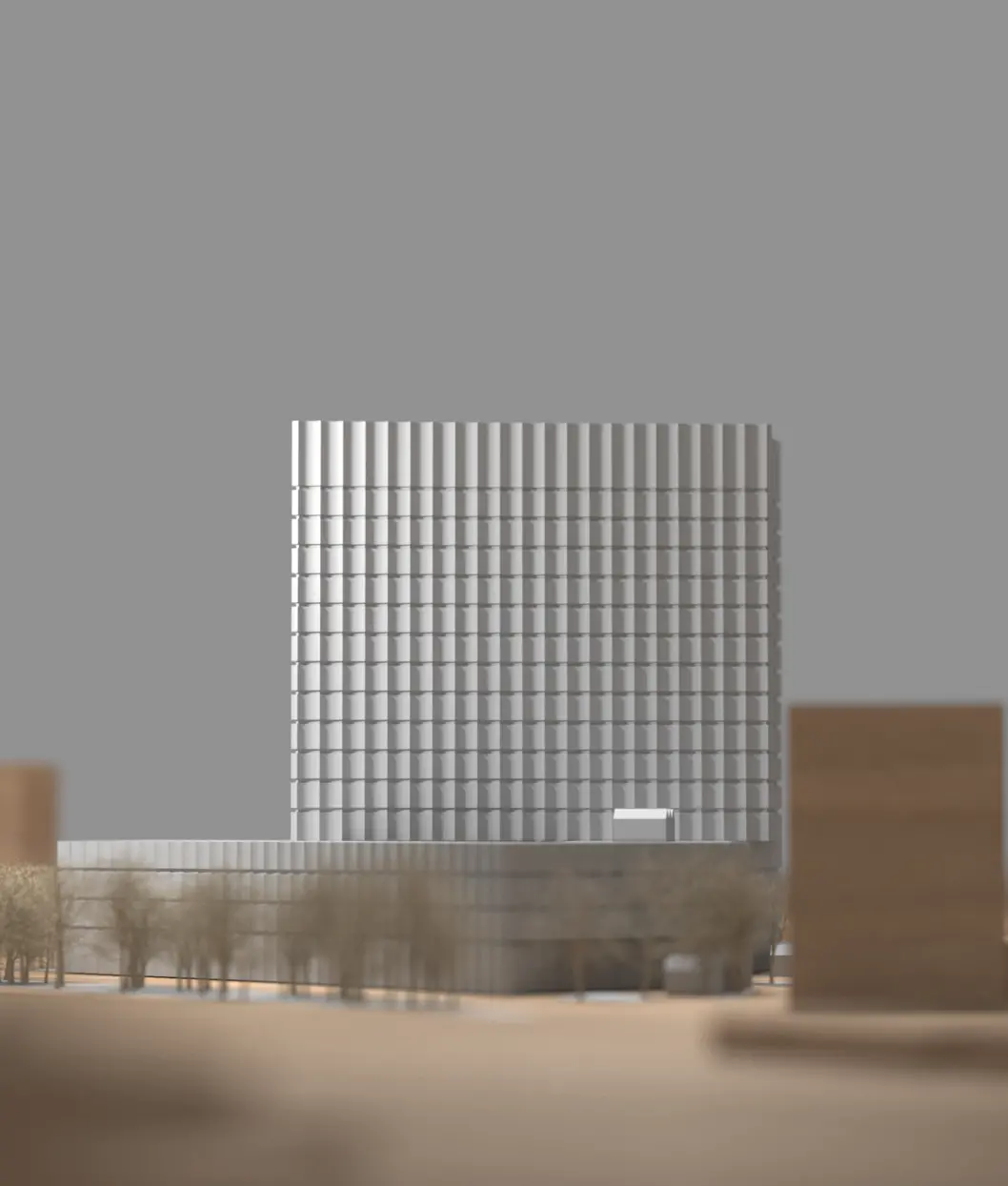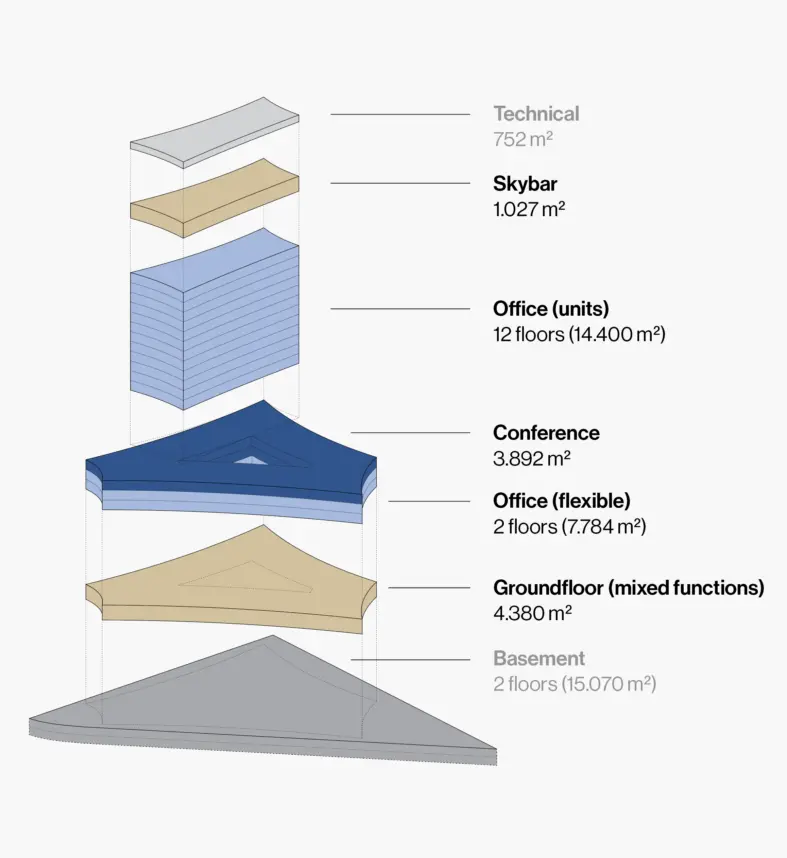 The roof garden is the meeting place for people working in the building, with green spaces and meeting houses featuring spectacular views to the harbour and the skyline of Düsseldorf.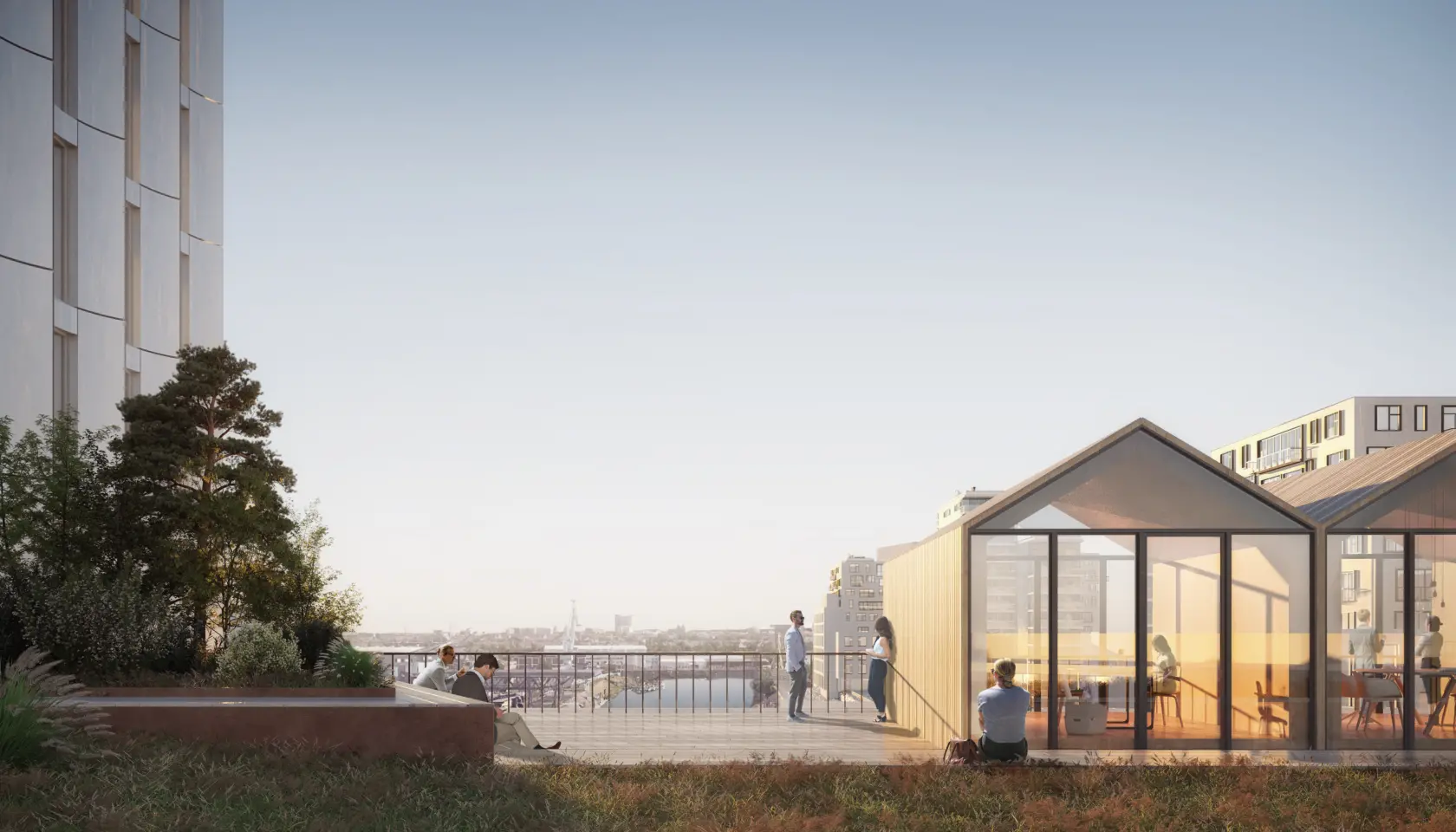 The curved shape that a boat's sail cuts in the sky inspires both the building's volume and the tectonic of its facade.