The site is a former industrial area, previously housing railyards and meatpacking warehouses and the neighbouring Distillery District, blending Toronto's industrial heritage with modern apartments.
From rapid urbanization
to affordable housing
Toronto's rapid urbanization has resulted in soaring housing prices, and average-income households are being pushed to the fringes of the city – or even into neighbouring cities – adding congestion to the already strained roads. The project is a City of Toronto pilot to address the pressing need for purpose-built, high-quality rental housing for residents of all income levels.

Building communities
by evenly distributing
affordable housing
The site is located at the junction between three distinct neighbourhoods, each dating from a different era and with its own unique architectural expression, from the red-brick warehouses to the industrial silos on the harbour front.
Bringing heritage into a new neighborhood
The design is celebrating the area's different styles in an inviting mixed-use housing complex that both adapts to its surroundings and contributes by adding new distinctive and robust architecture to the city.

Dan Stubbergaard, architect and founder, Cobe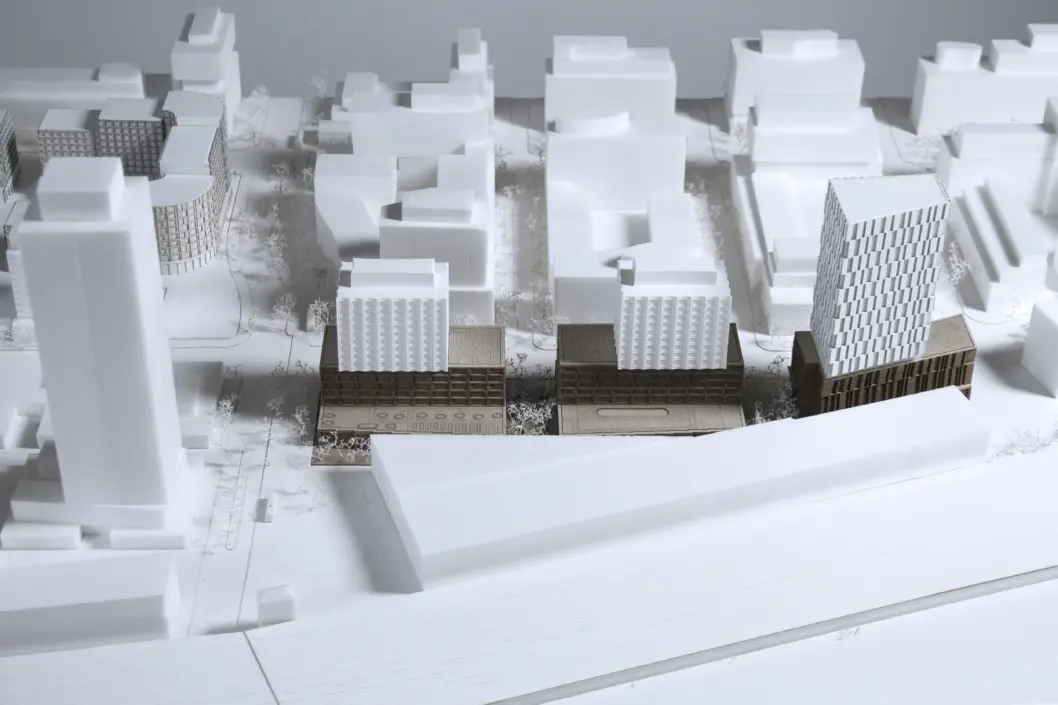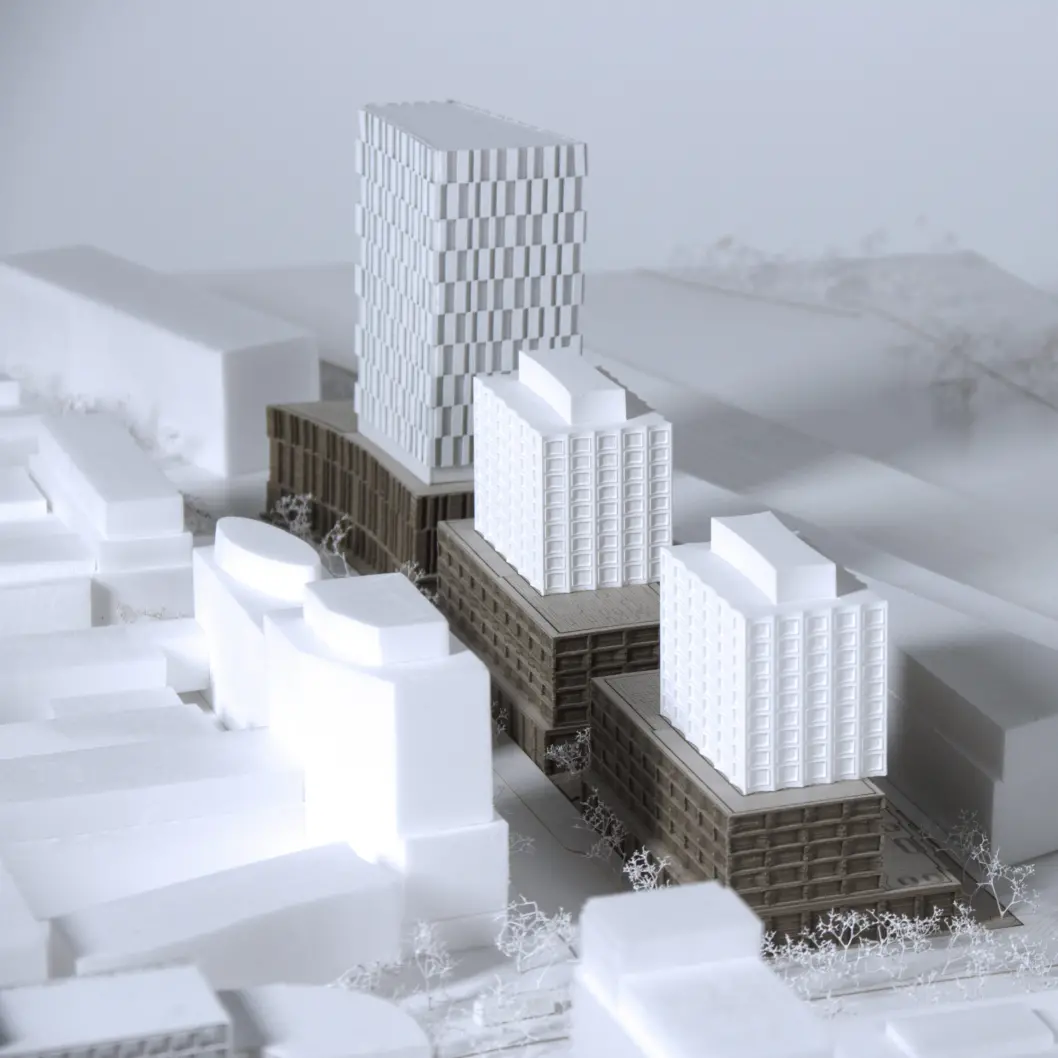 Evenly distributing affordable housing and amenities.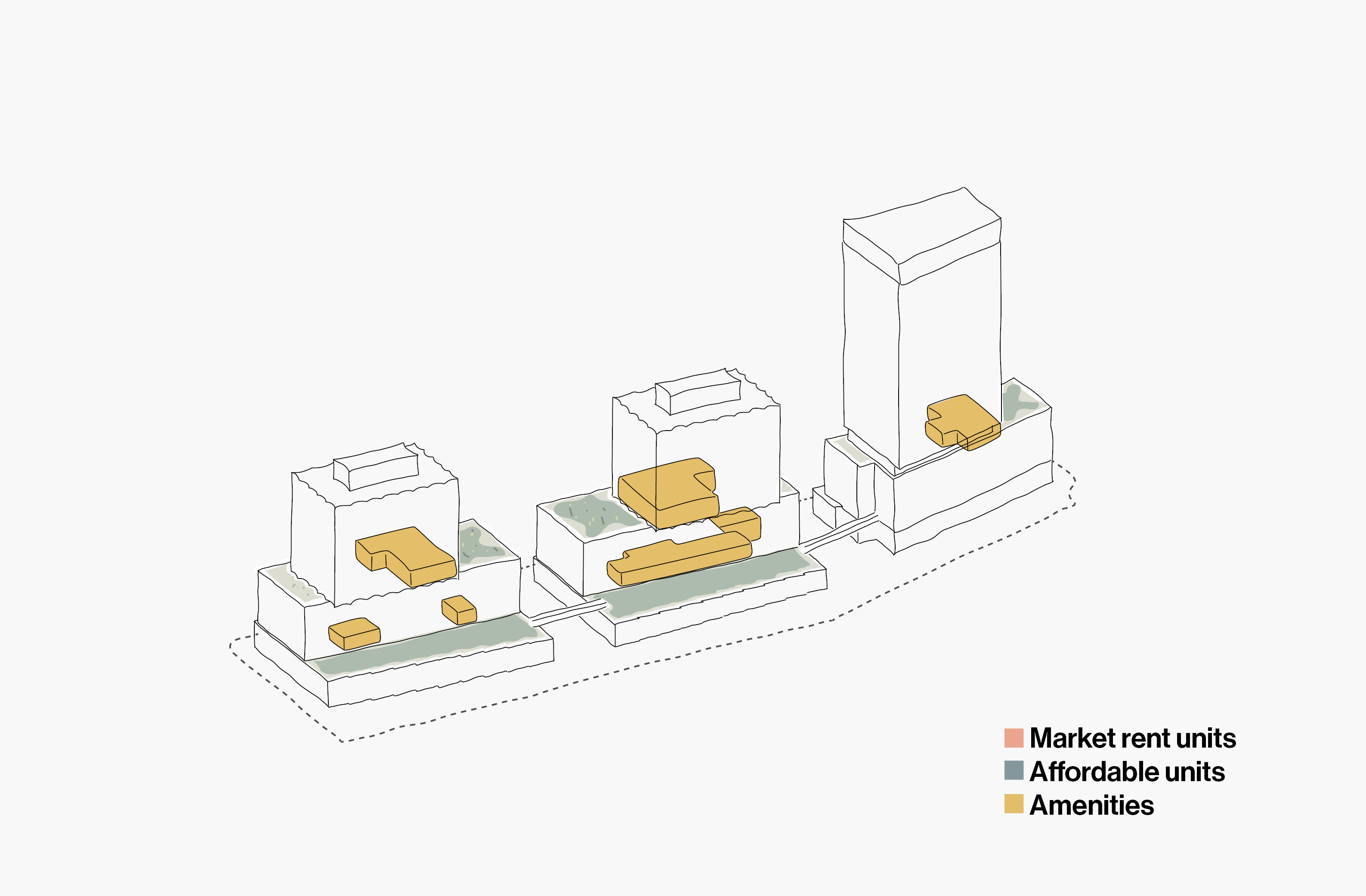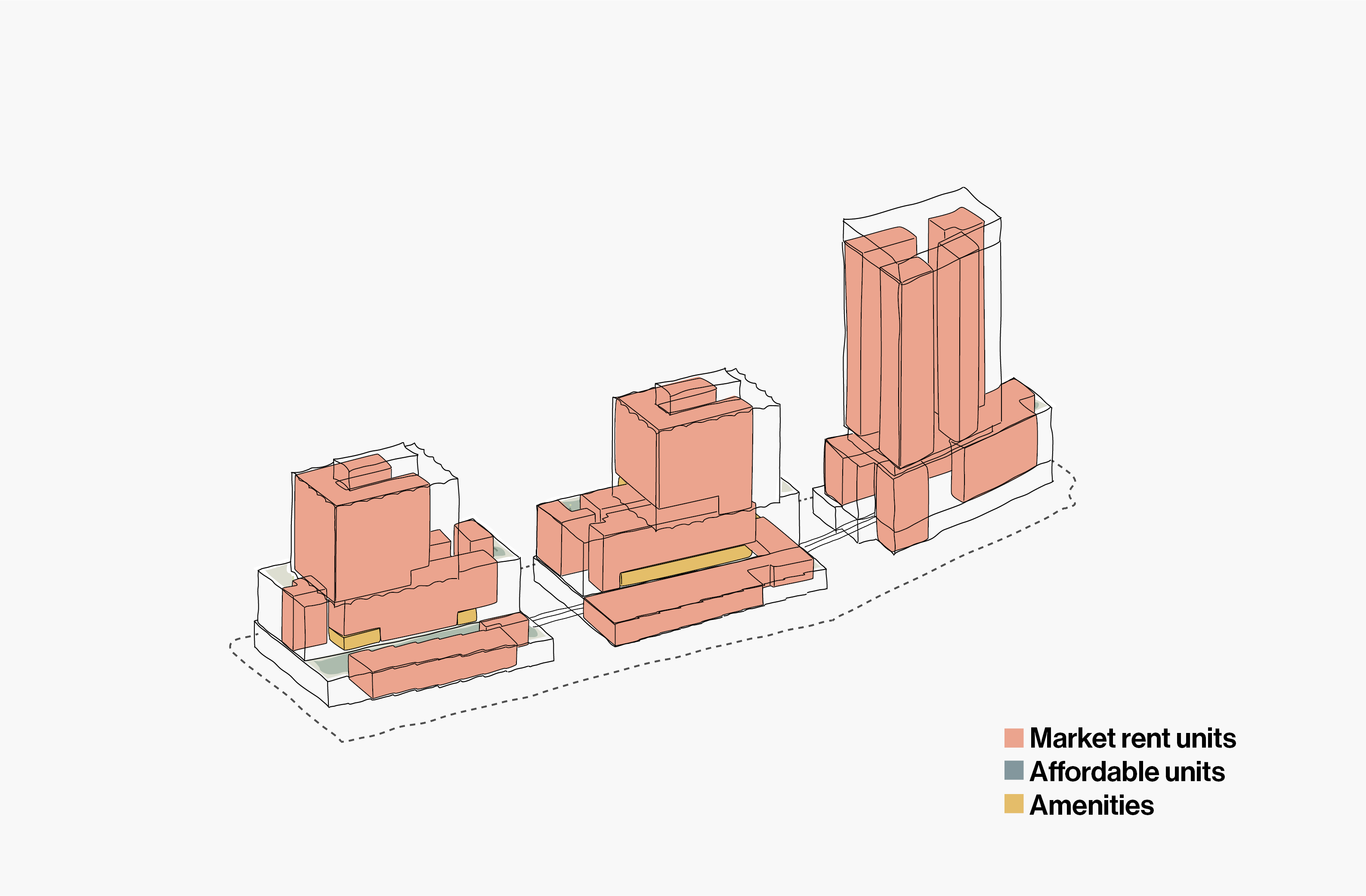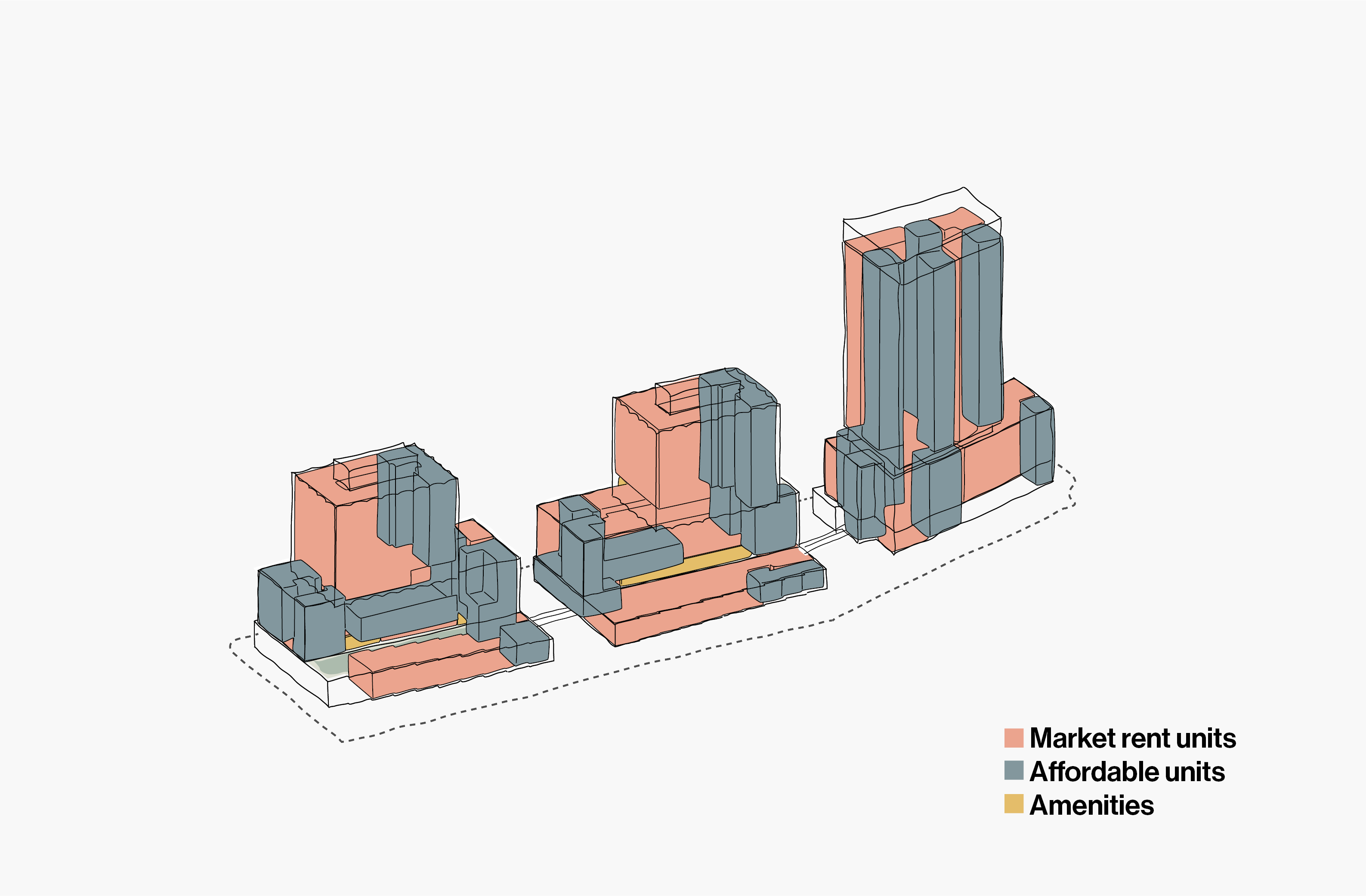 Cobe has designed two of the three buildings, containing 461 rental apartment units including 30% affordable rental units which are indistinguishable in their design from the rest. The affordable units are spread throughout the building, adding to its diversity and creating social equality among the residents. Furthermore, 10% of all units are sized for families, in accordance with the City's 'Growing Up: Planning for Children in New Vertical Communities'.

By removing cars from the ground level, the design creates a generous public space in between the buildings, and parking garage and loading bays have only one entry point. Setbacks in volumes are utilized for green outdoor amenity spaces. Bridges are added to connect spaces and heighten social interaction between the three buildings. A cohesive design in materiality and massing.
Public space provides
room for urban life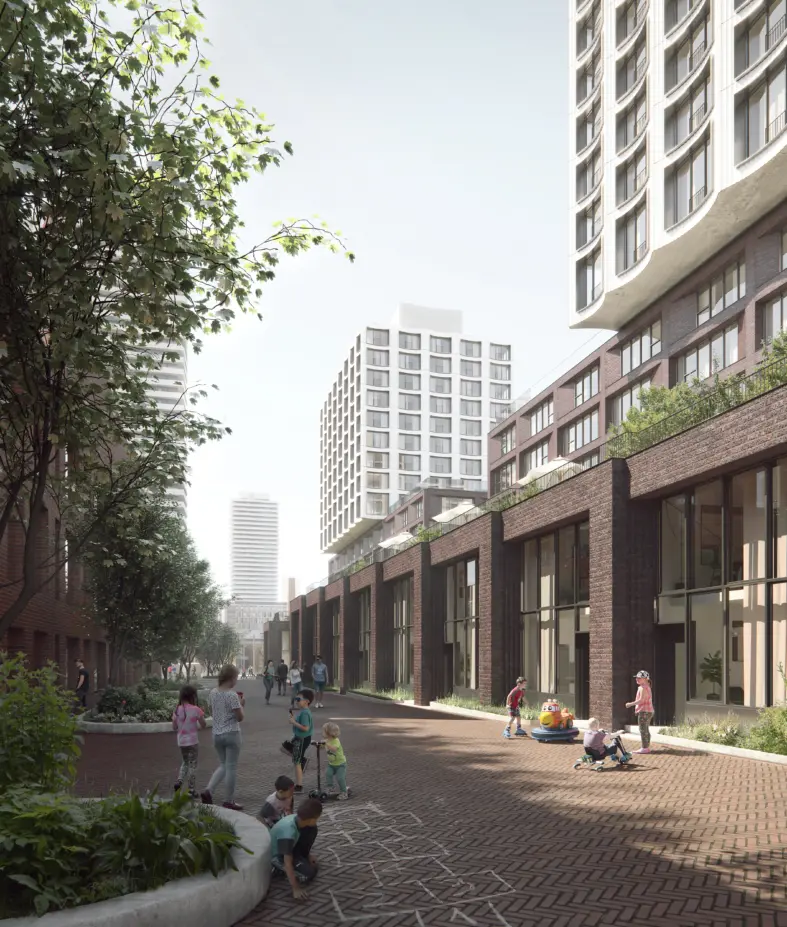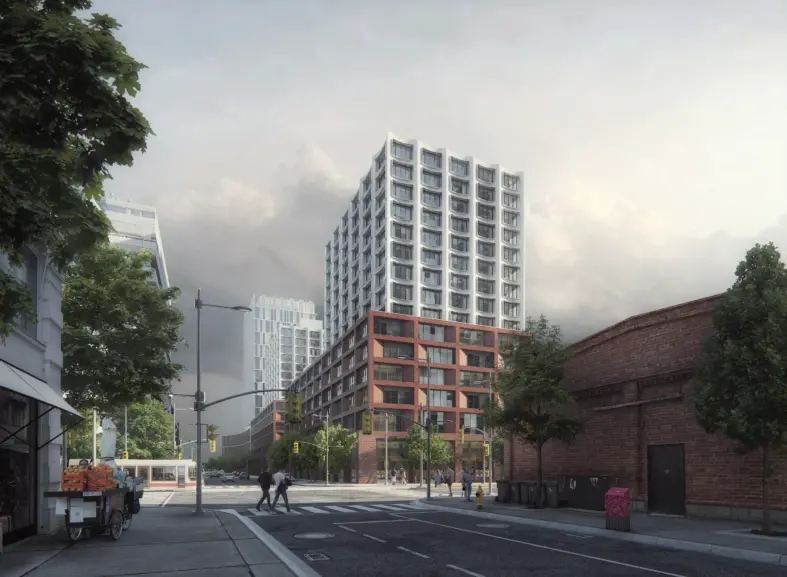 In the public spaces between the buildings there is room for urban life to unfold on open plazas, in intimate urban green spaces and on quiet pedestrian streets with room for children to play.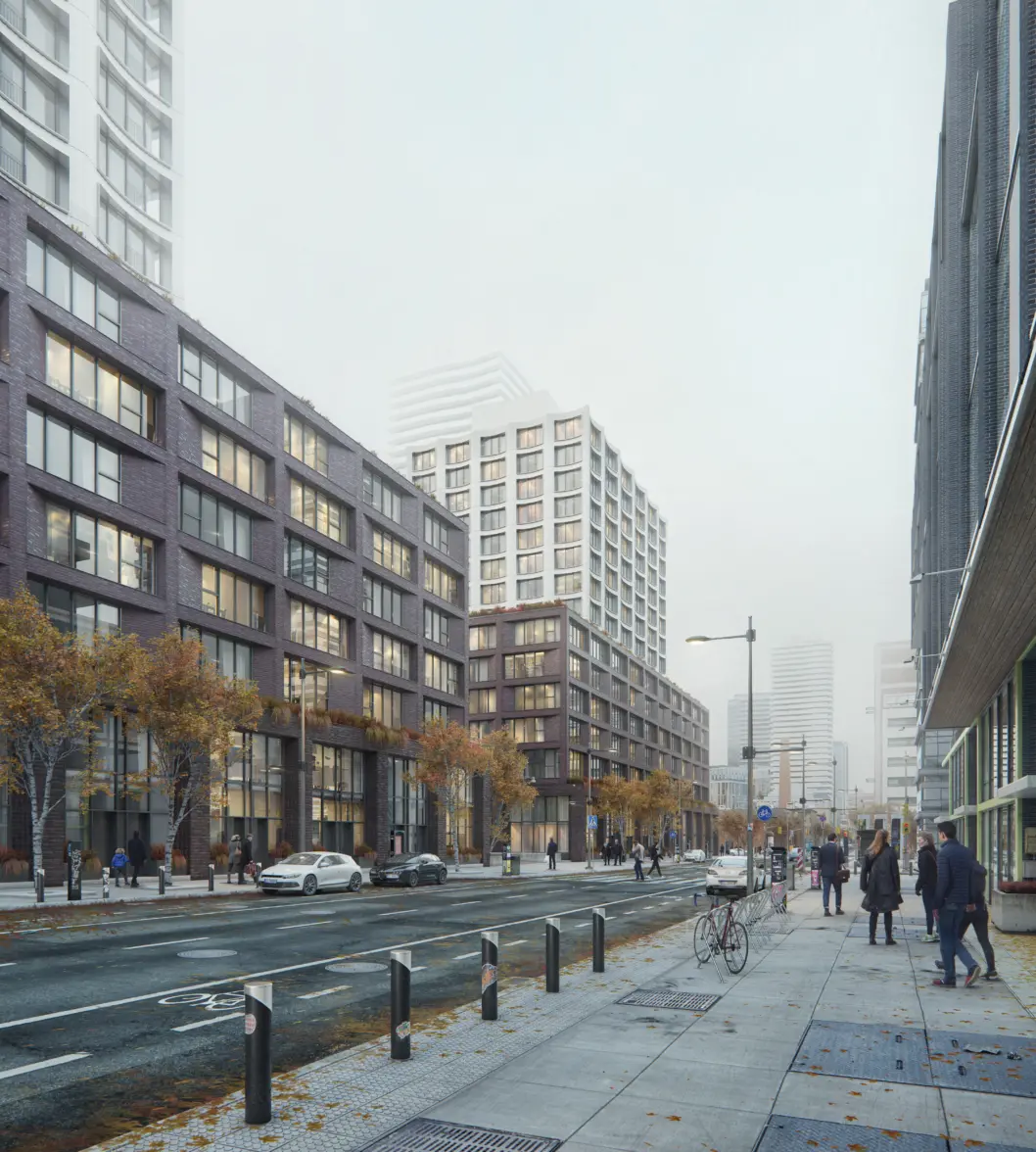 Through a series of setbacks, the buildings scale down the streetscape and offer a variety of public green spaces and resident terraces on multiple levels. Resident amenities are strategically connected with rooftop outdoor spaces, celebrating the view of the Inner Harbour and downtown Toronto while revealing the dynamic life of the building to the city.