The Tip of Nordø will not only be a new building, but also a new meeting place in Nordhavnen that invites the city and the citizens inside and interacts with its surroundings. The location on the tip of Nordø creates a unique opportunity to experience Copenhagen's biggest urban space, the Copenhagen Harbour, and seize the potential of a 360 degrees panoramic view over the city and the water

Dan Stubbergaard, architect and founder, Cobe
A contemporary
lighthouse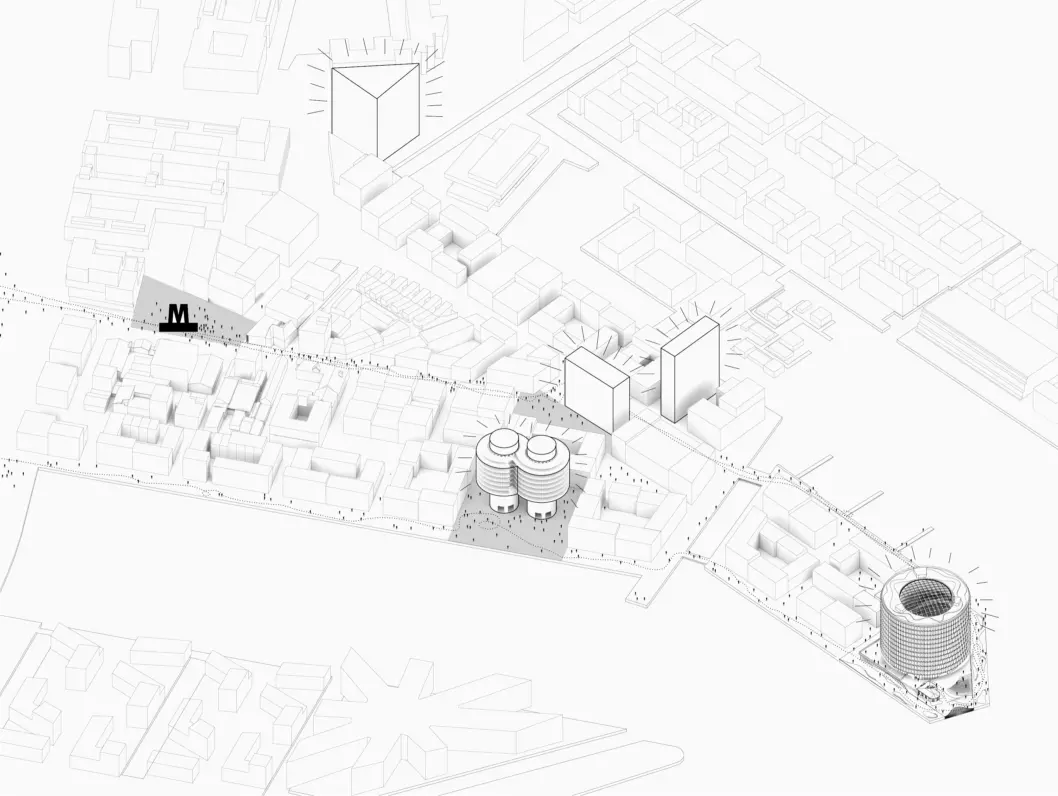 Nordhavn is taking shape as a new Copenhagen neighbourhood. The Tip will be a prominent landmark in the new neighbourhood, greeting all visitors.
The Tip inscribes itself in the uniqueness of the surrounding neighbourhood and will become a distinctive landmark alongside the old preserved silos.

The ground floor of the building is accessible to all and will become an attraction for the city. In this way, the project generously underlines the client's basic desire that the house should appear friendly, transparent and responsive in addition to being seen as a landmark on Copenhagen's waterfront.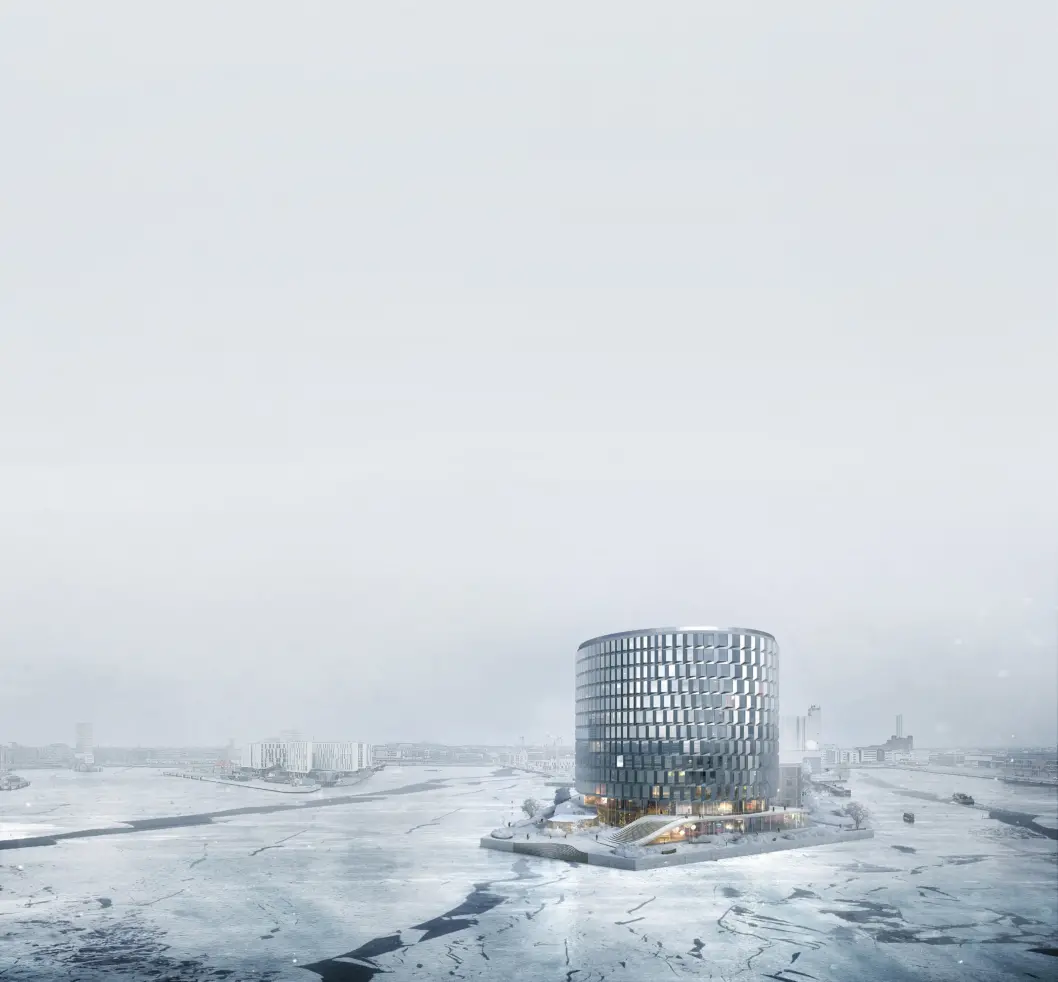 Daylight analysis guides
design of the facade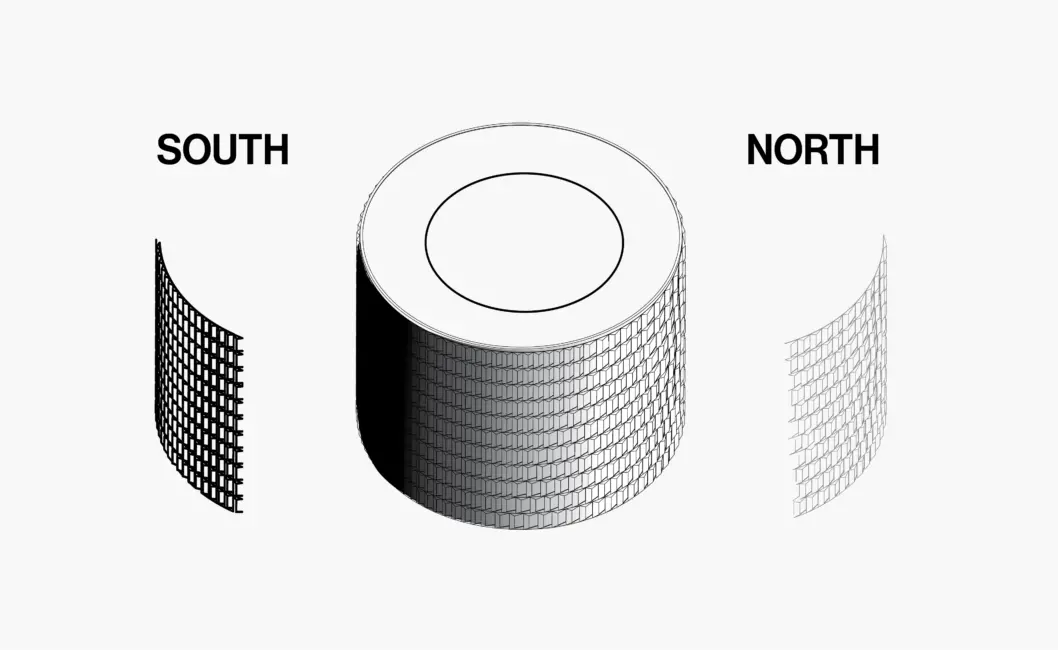 The façade concept for the circular multi-user office building has been deliberately designed with the aim of establishing good daylight conditions and views throughout the building.
To reduce glare, façade elements are narrower towards the west, south and east of the building, where the façade is the most exposed to daylight. Towards the west, north and east, the façade gradually opens up, letting in more light and allowing for panoramic views of the north coast and across Øresund, the narrow sound separating Denmark from Sweden.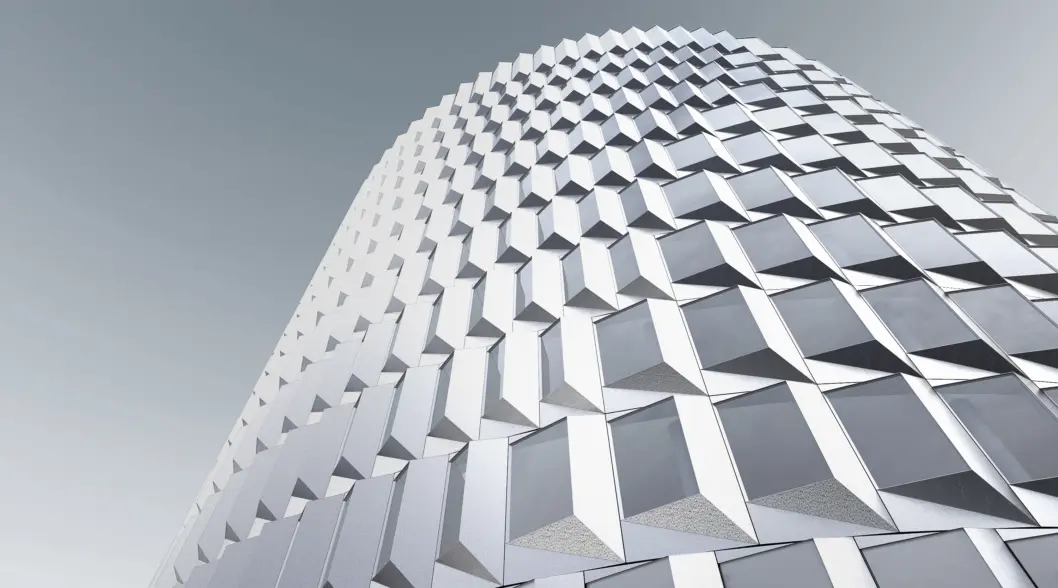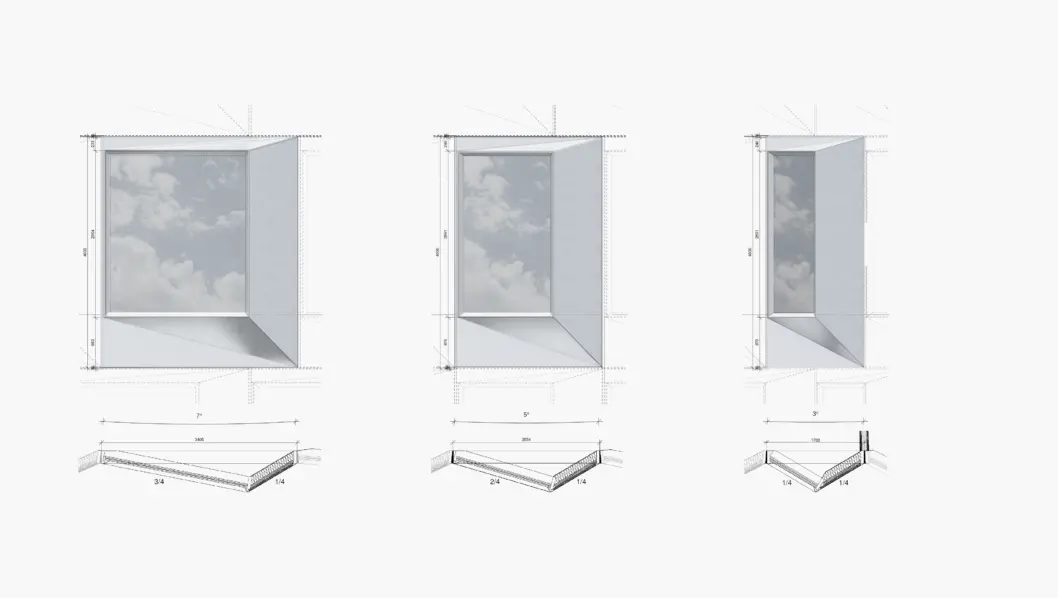 The angling of the façade is based on a radiation analysis aimed at filtering daylight into the building.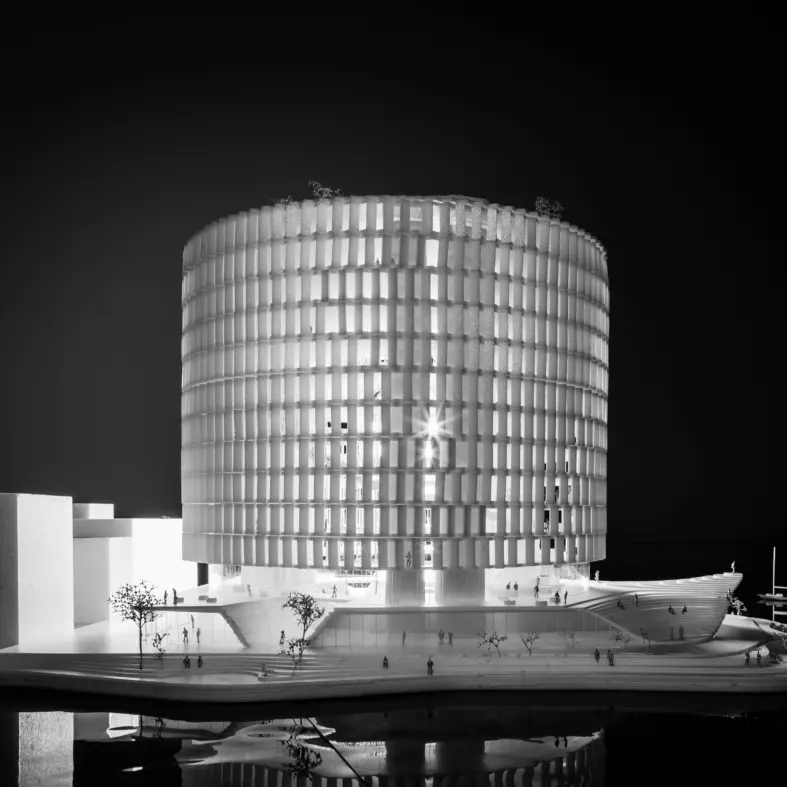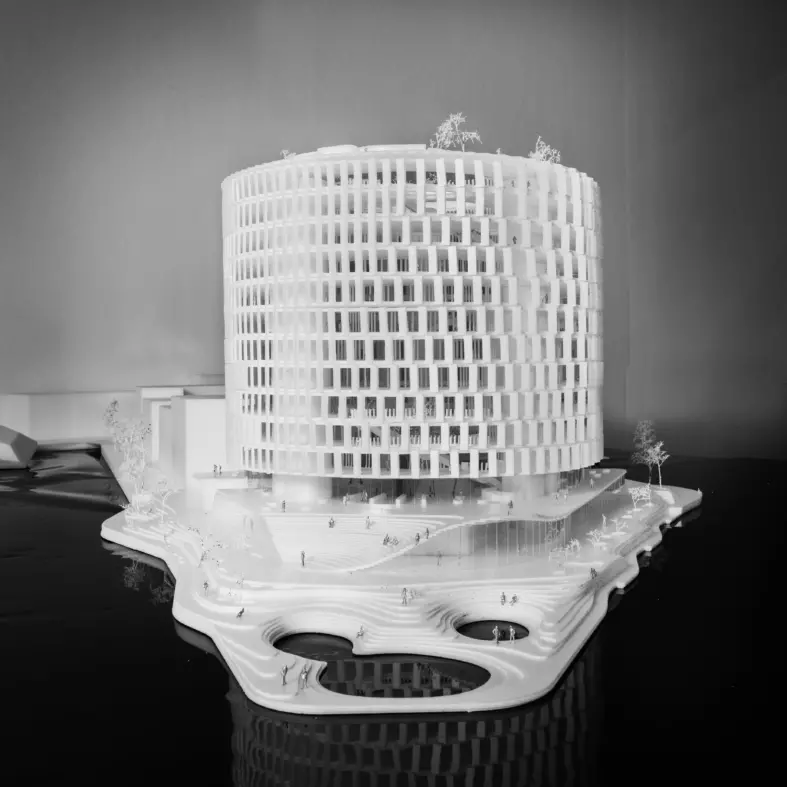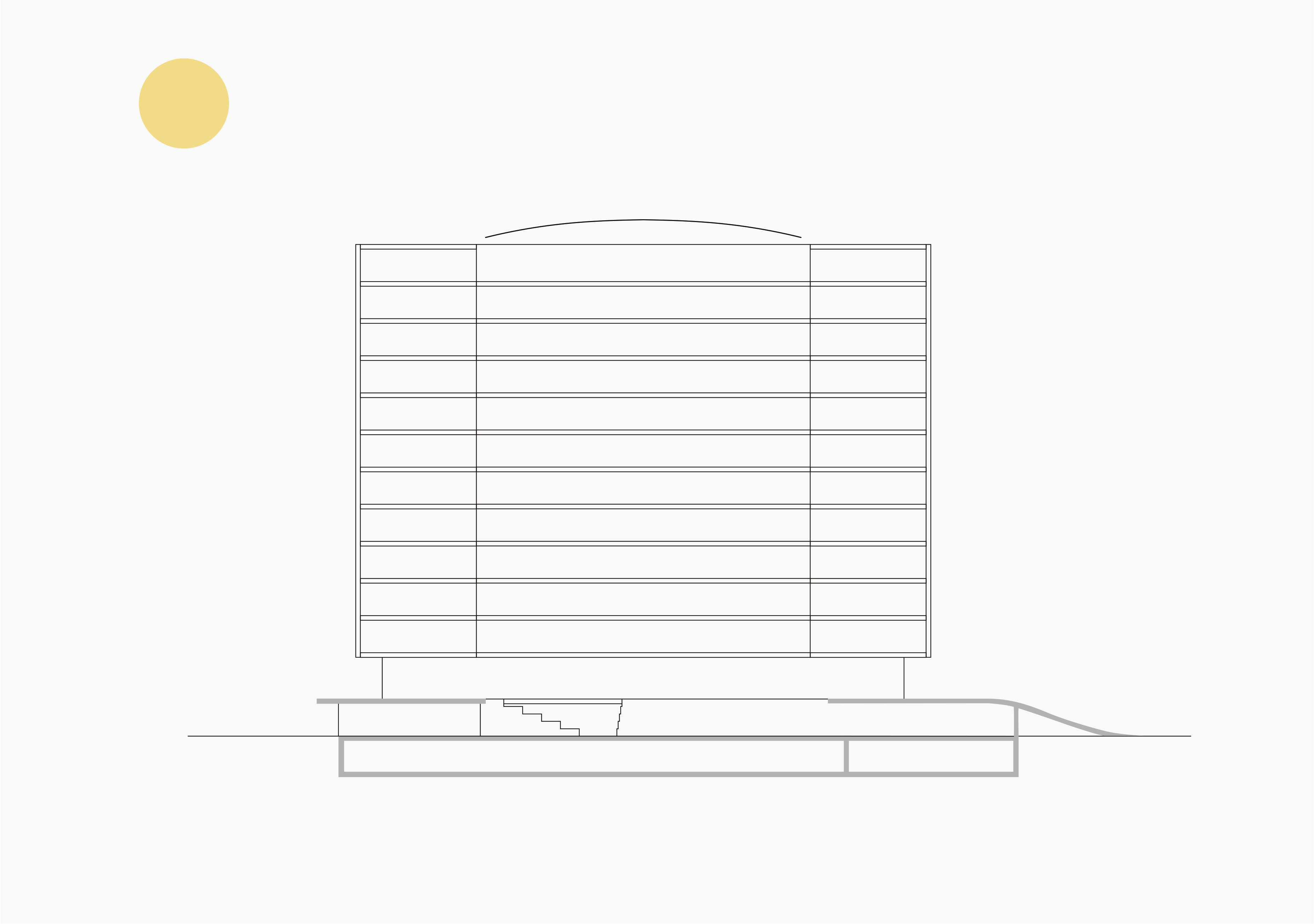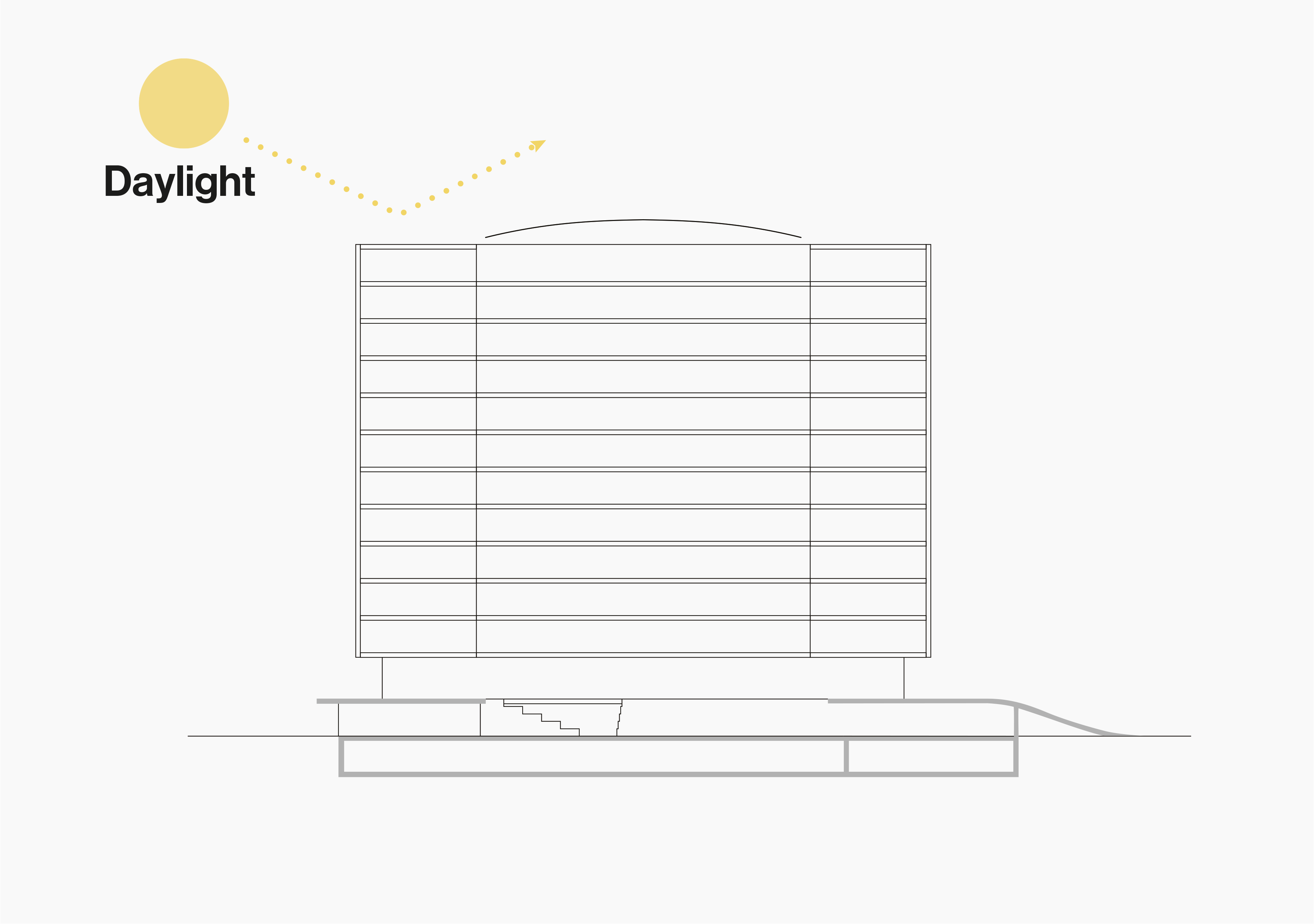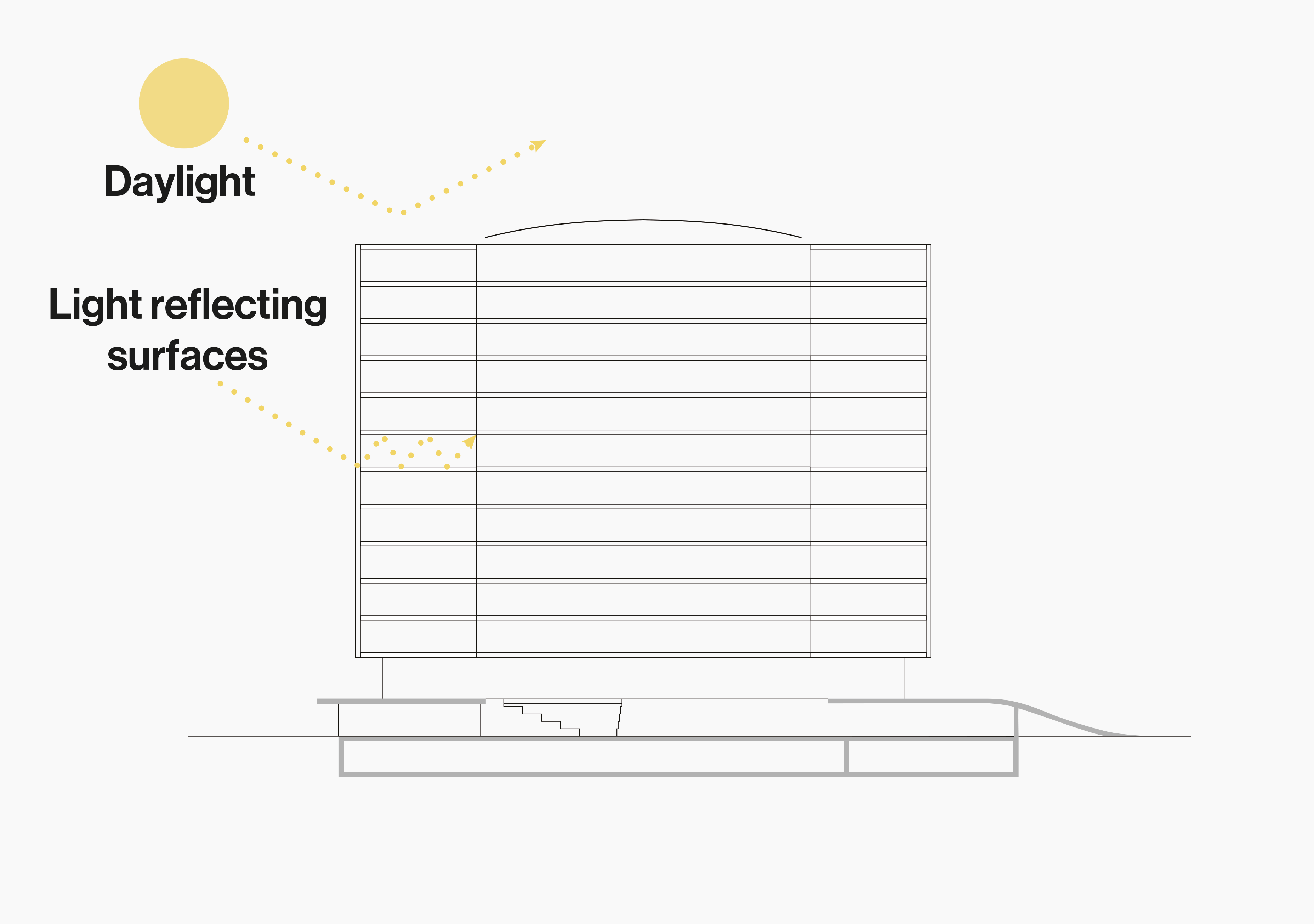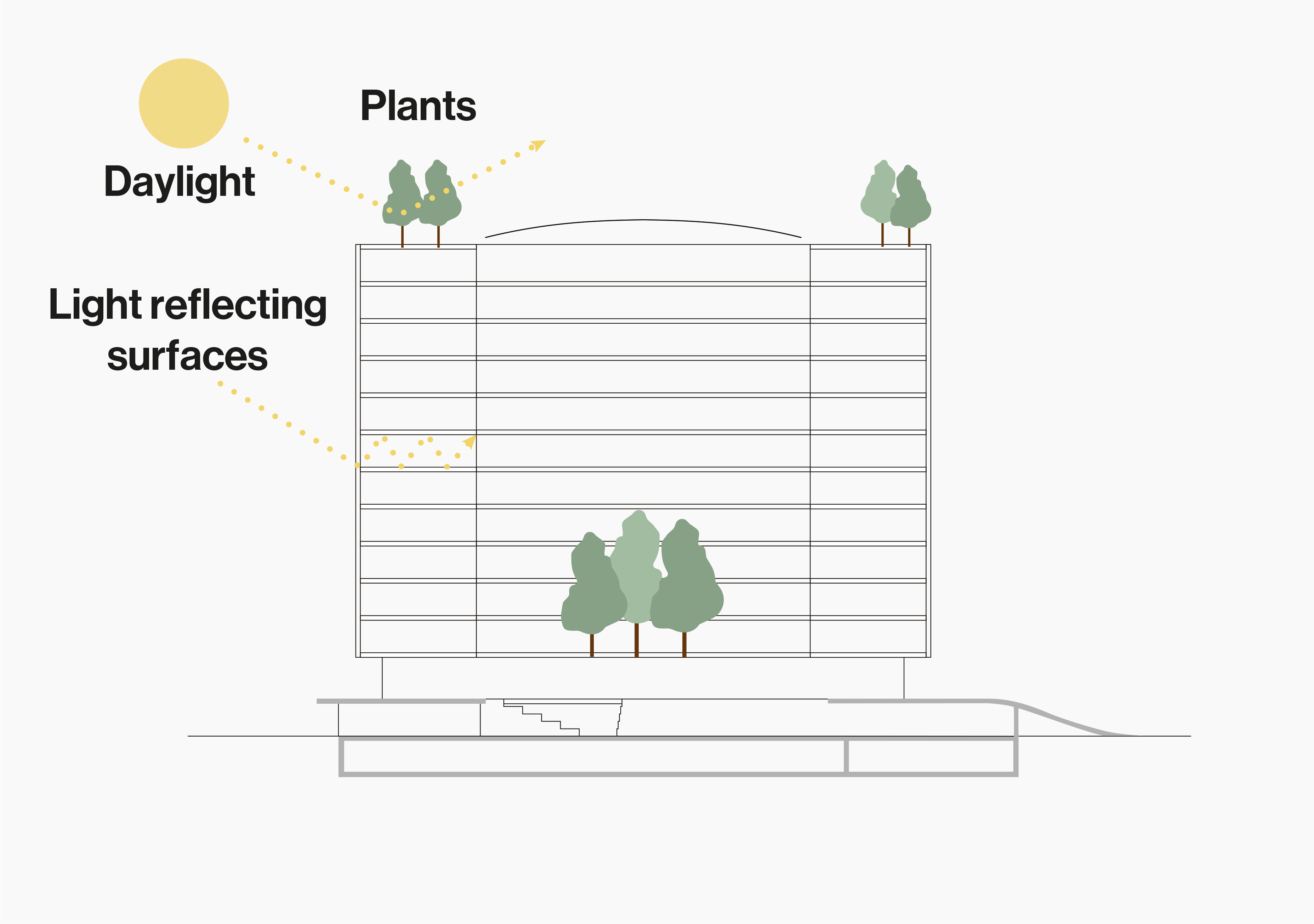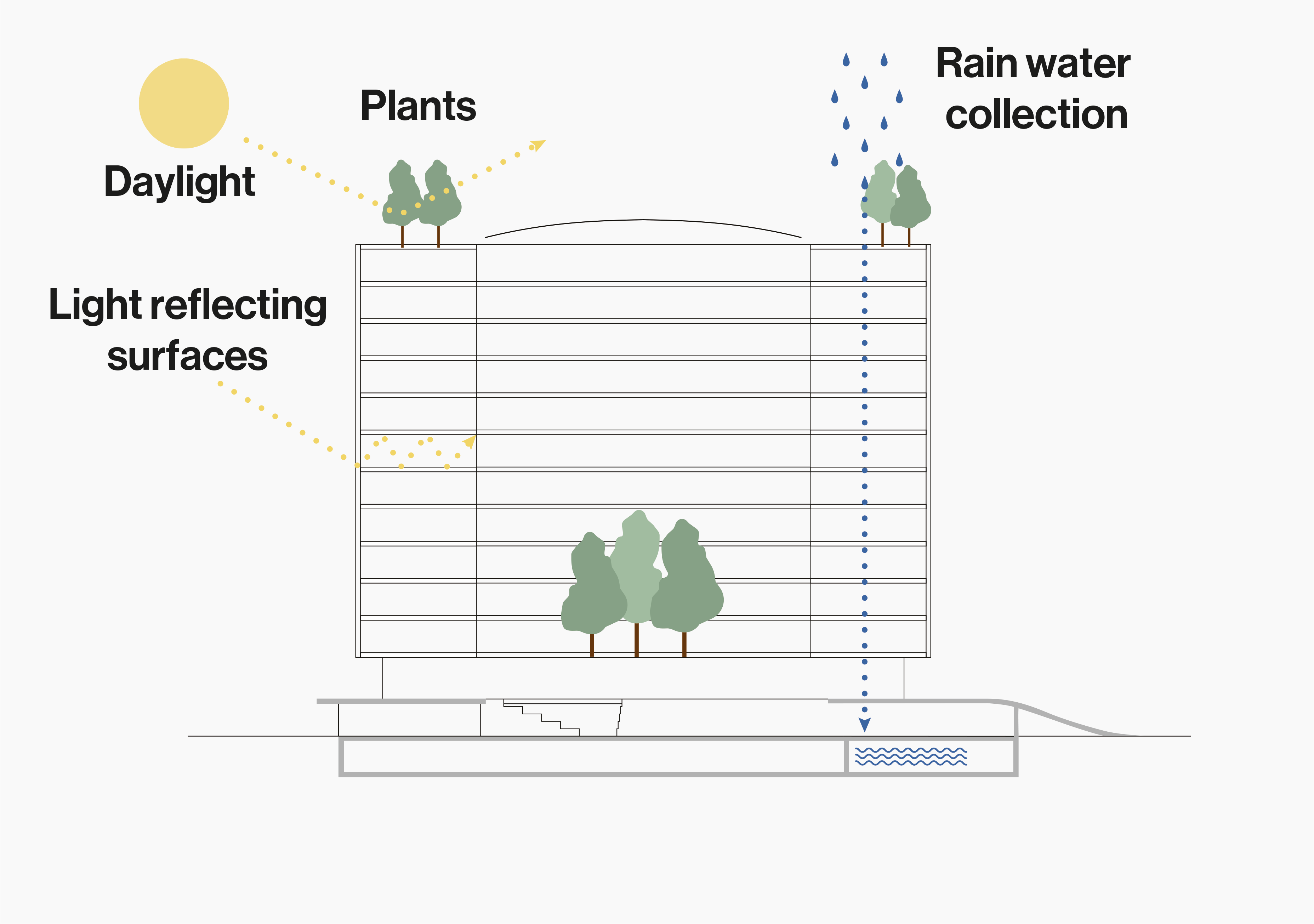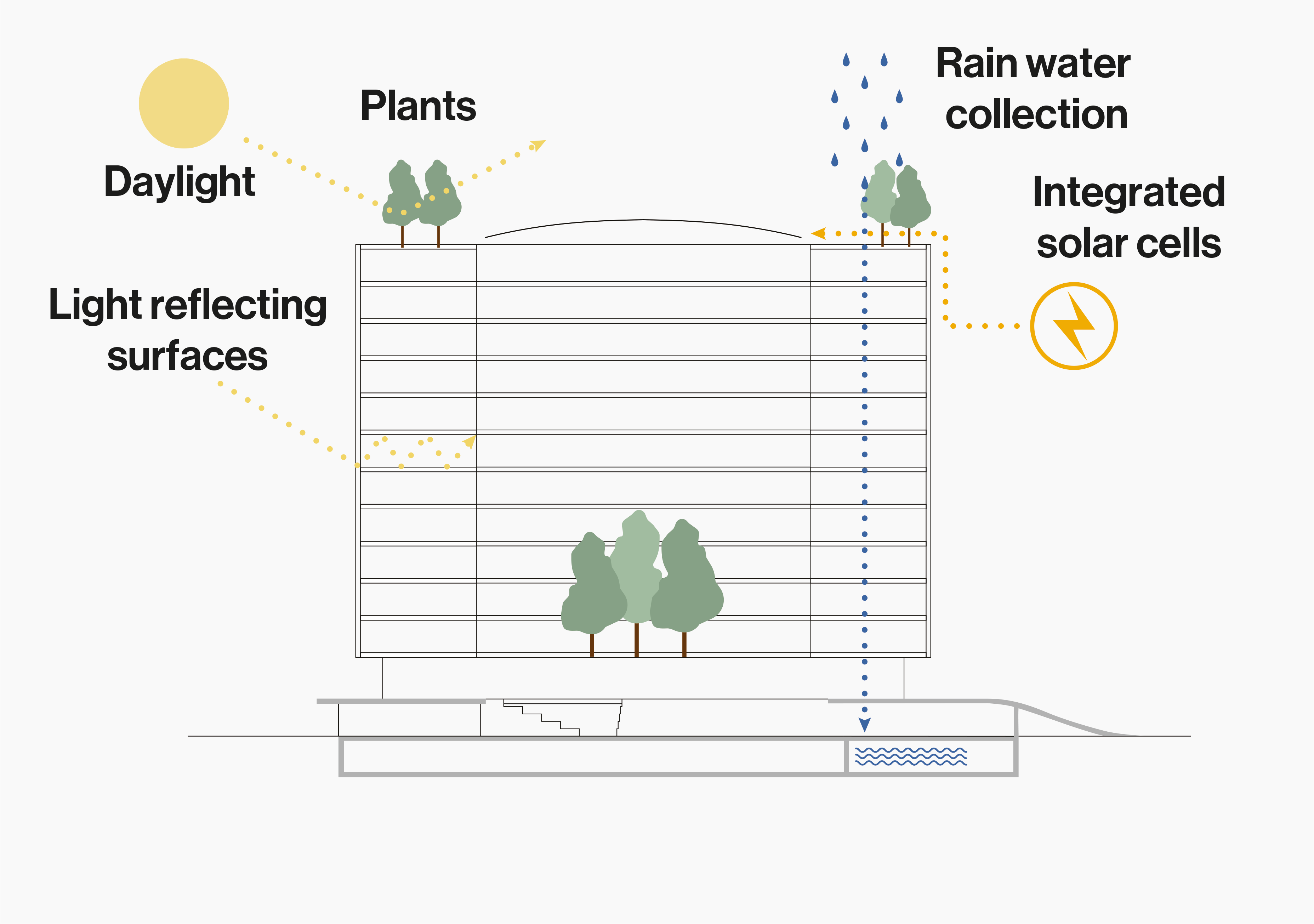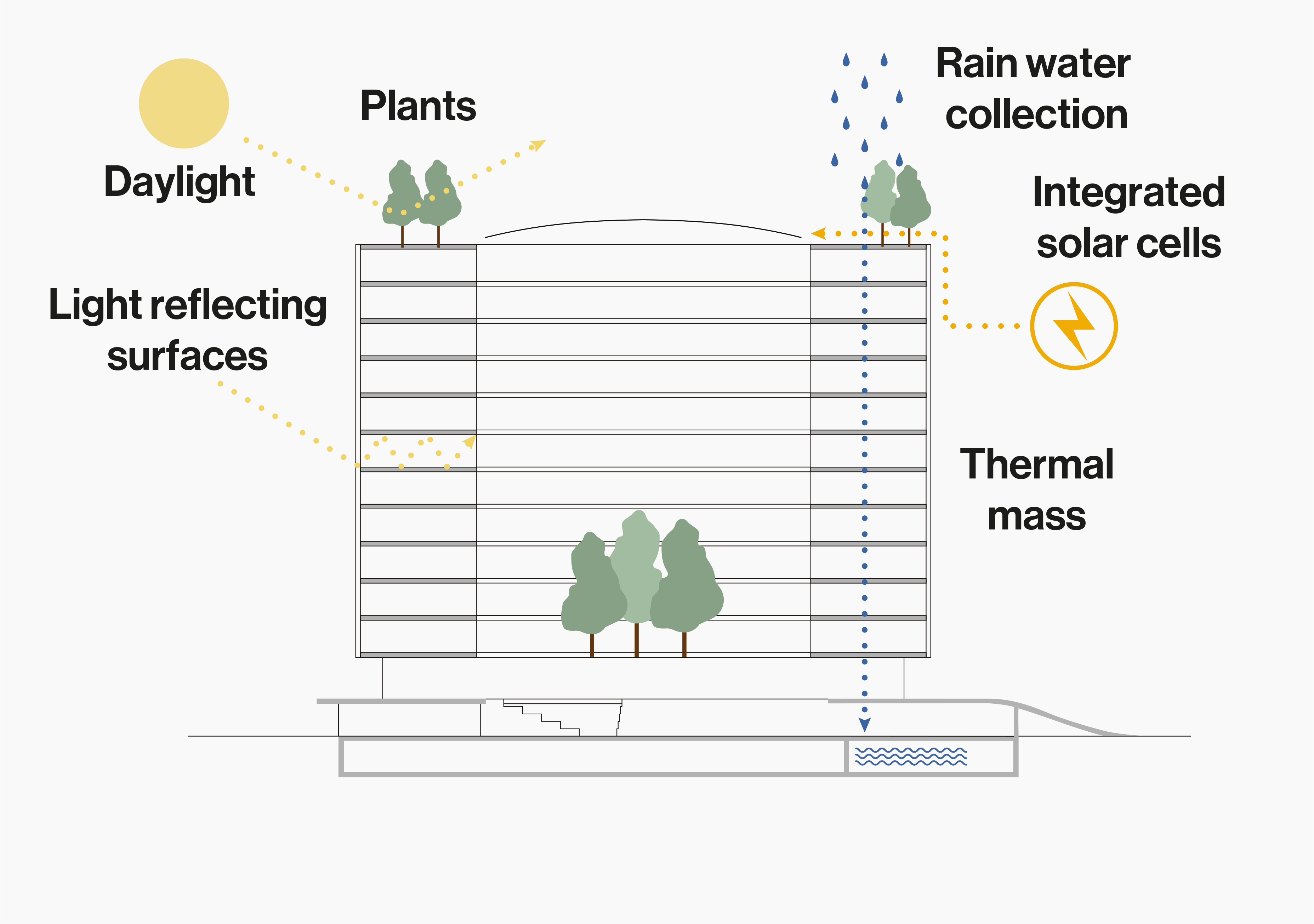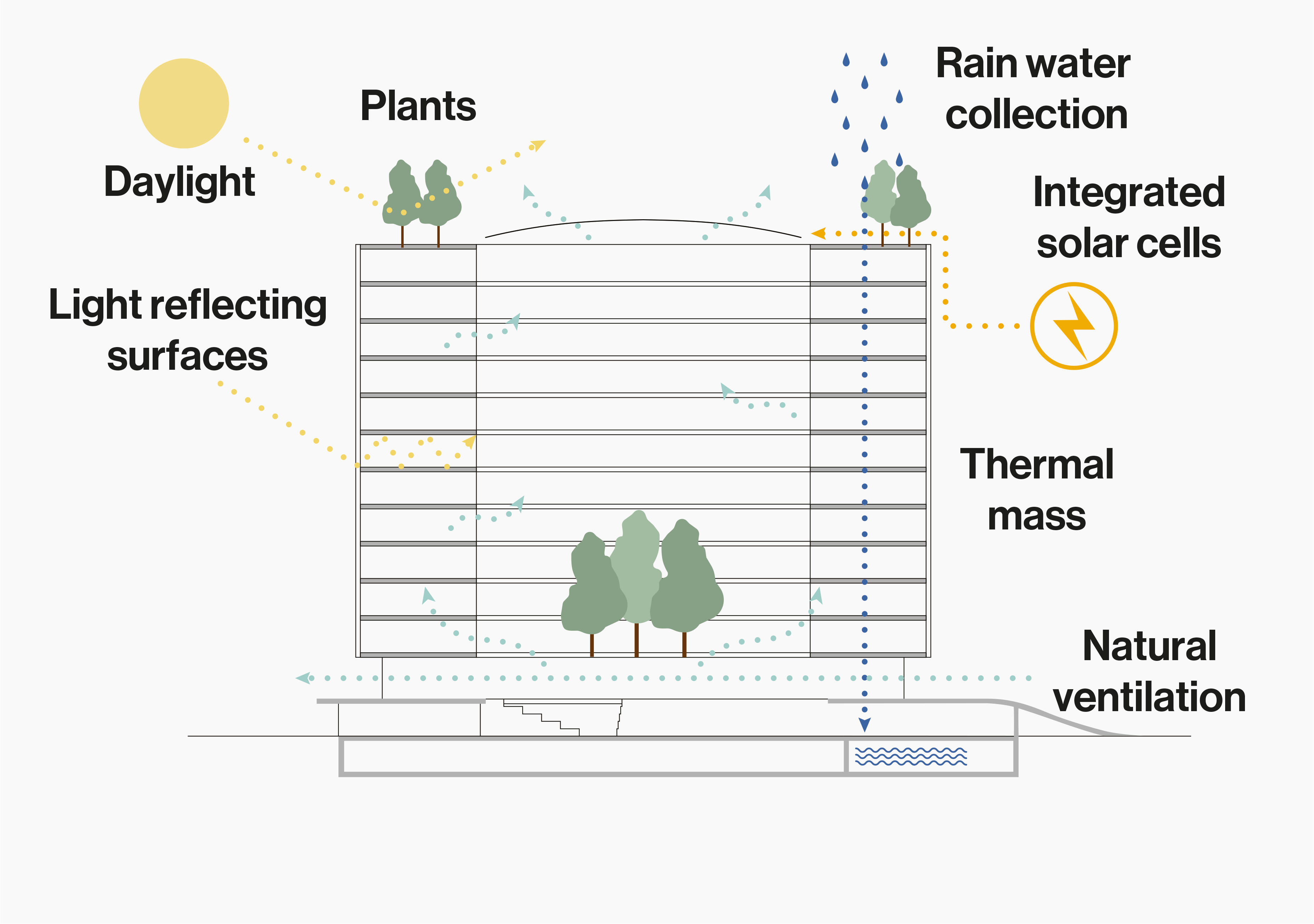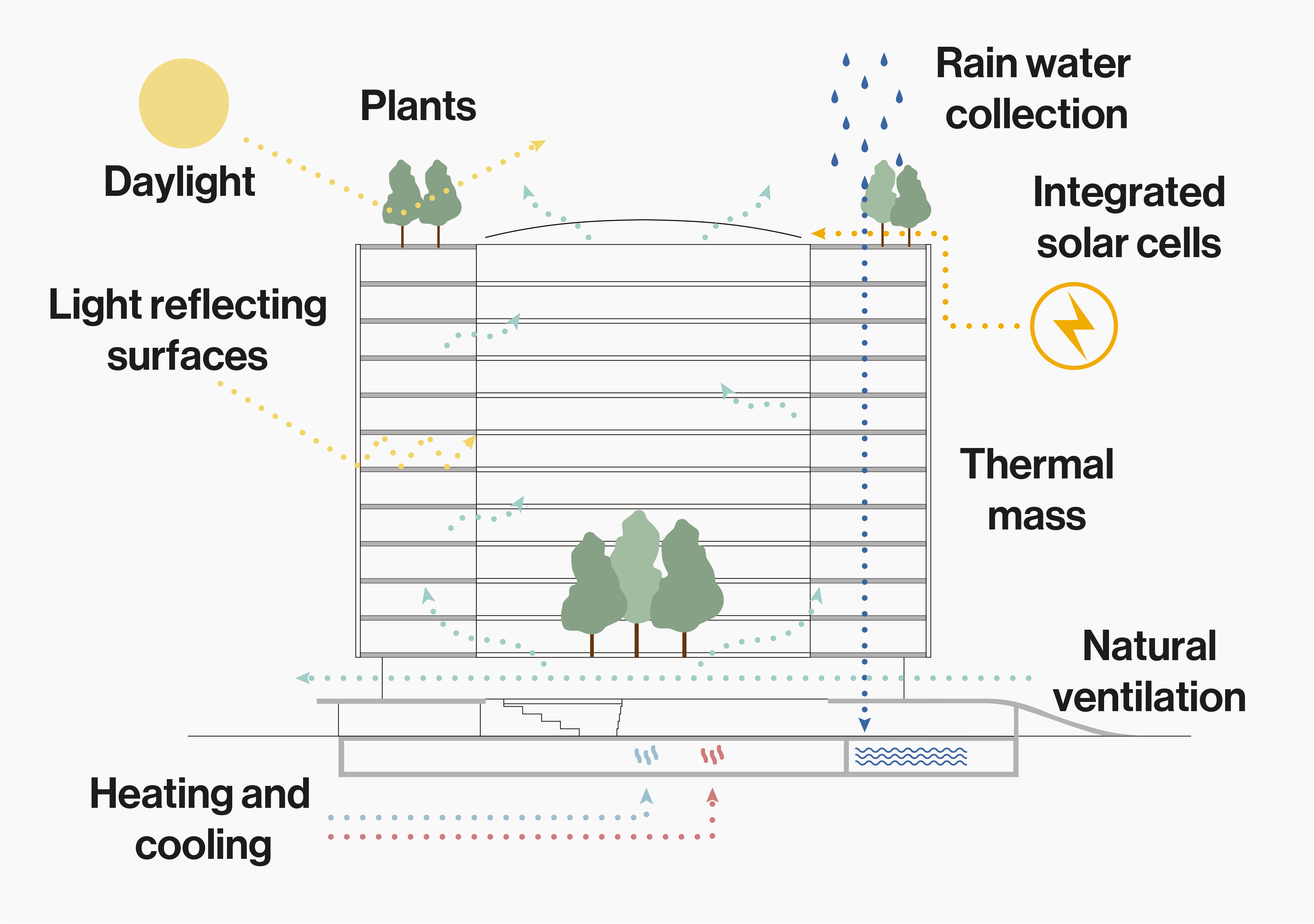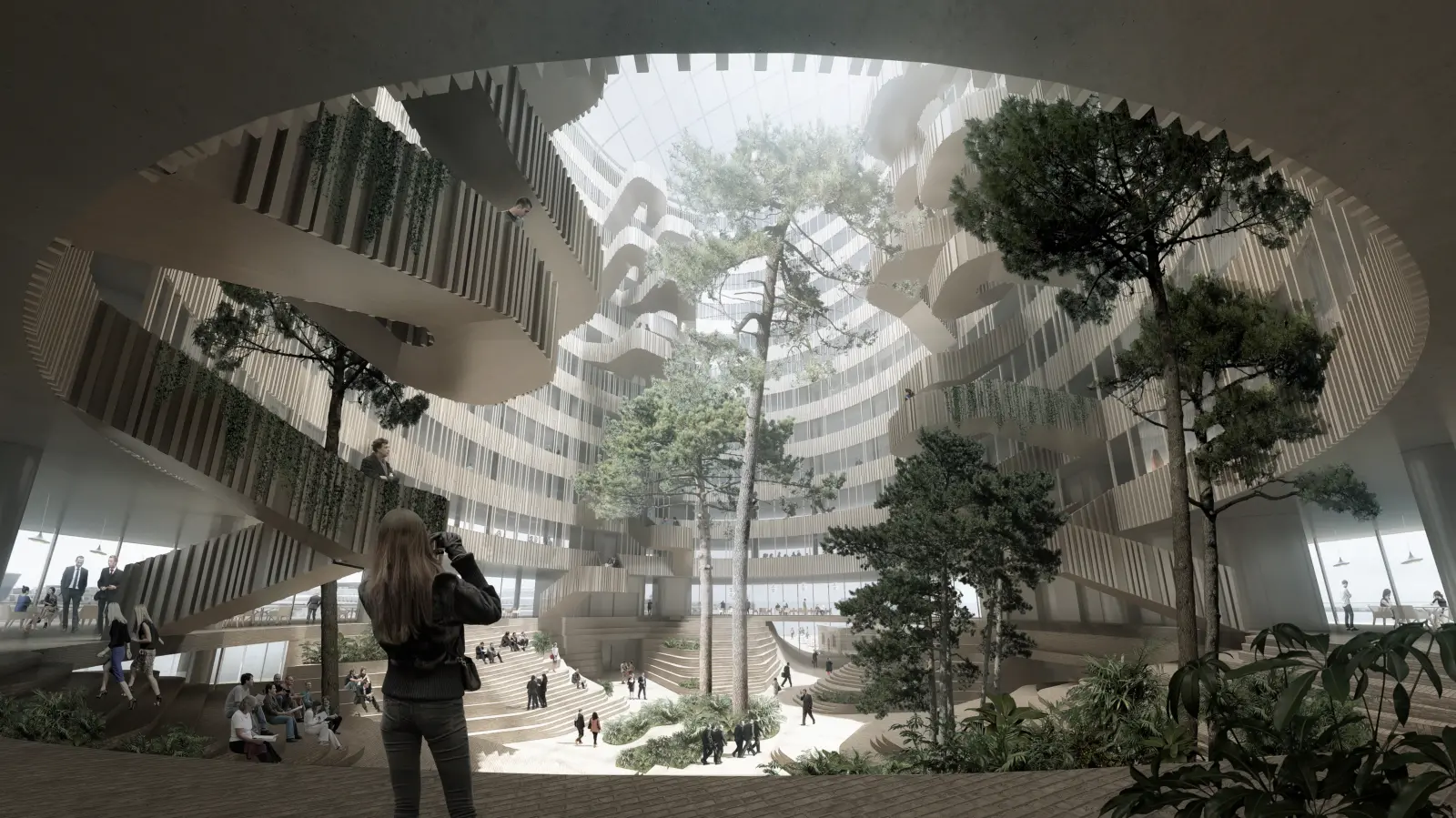 Users of The Tip share a green and blue landscape that offers easy access to fresh air and the waterfront.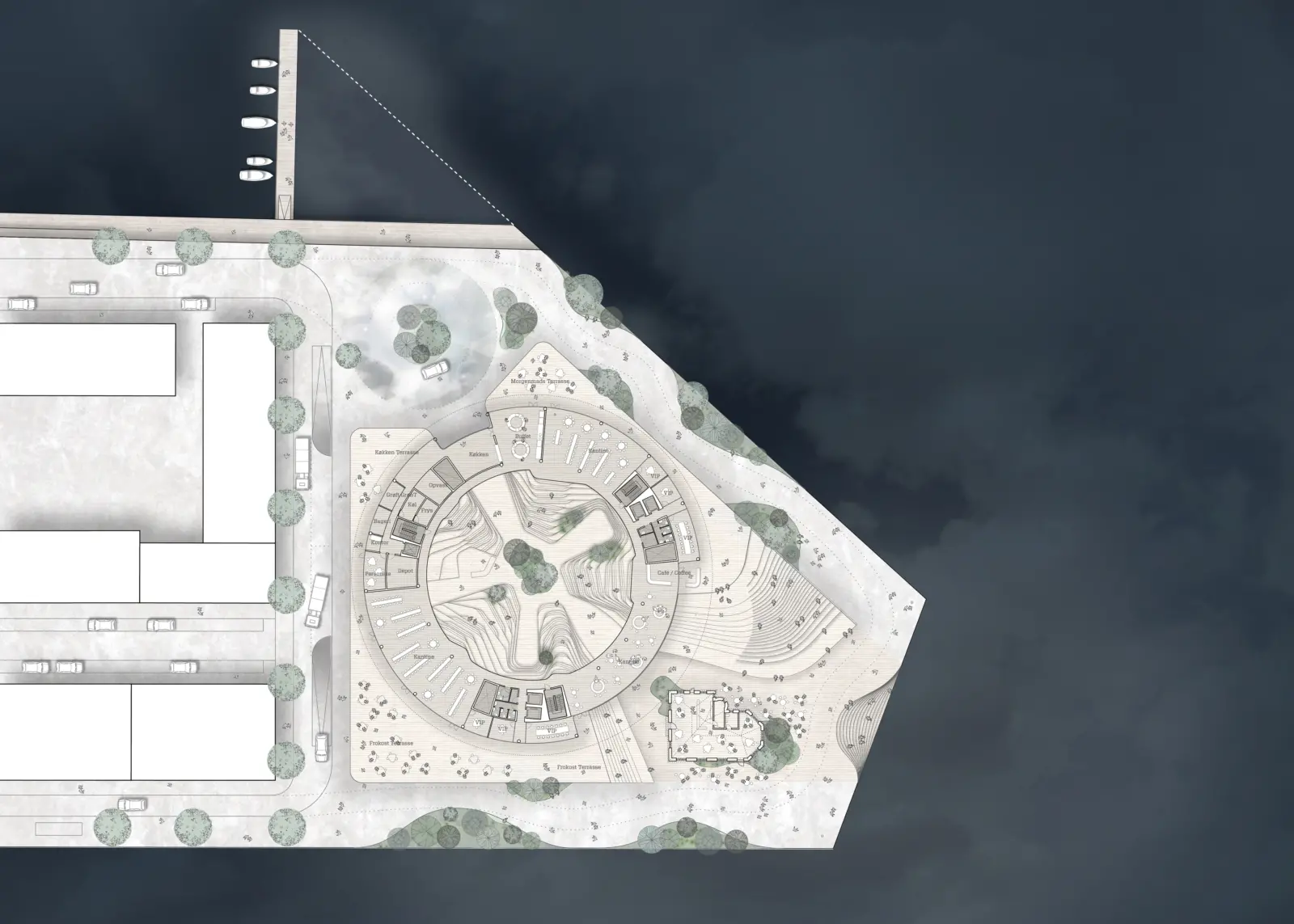 The rooftop garden is a green belt flanking the circular skylight, an intimate landscape that offers shelter and seating. Towards the edge, the landscape opens up to stunning panoramic views.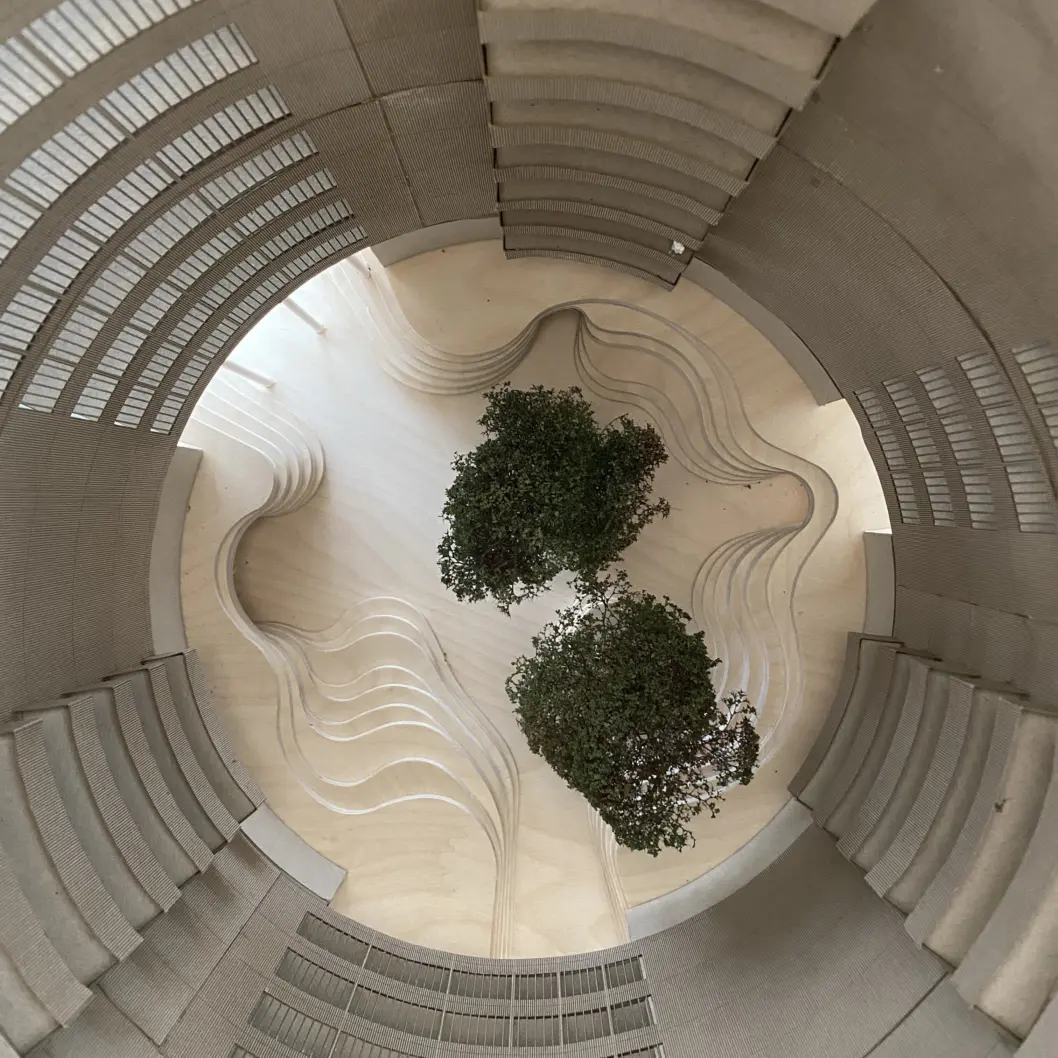 The inner urban space of The Tip invites the public in and will be active all year around, not least during the winter months, when the exciting landscape with access to a canteen, restaurant and a shop will be a popular attraction.