Historically, Tampere's railway has been a central part of the development of the entire city. At the center of Finnish industry, the railway is crucial for the city connecting it with the rest of the country.
Today, the city centre of Tampere is divided in two by the railway tracks that run through the city. The area is characterized by urban backsides and poor connections across the railyard.
Urban camouflage
reconnects Tampere
The project creates a unified city center, in which the Travel and Service Center acts as a new urban heart. The development will heal the urban center, expanding it across the railway yard, from east to west.

Dan Stubbergaard, architect and founder, Cobe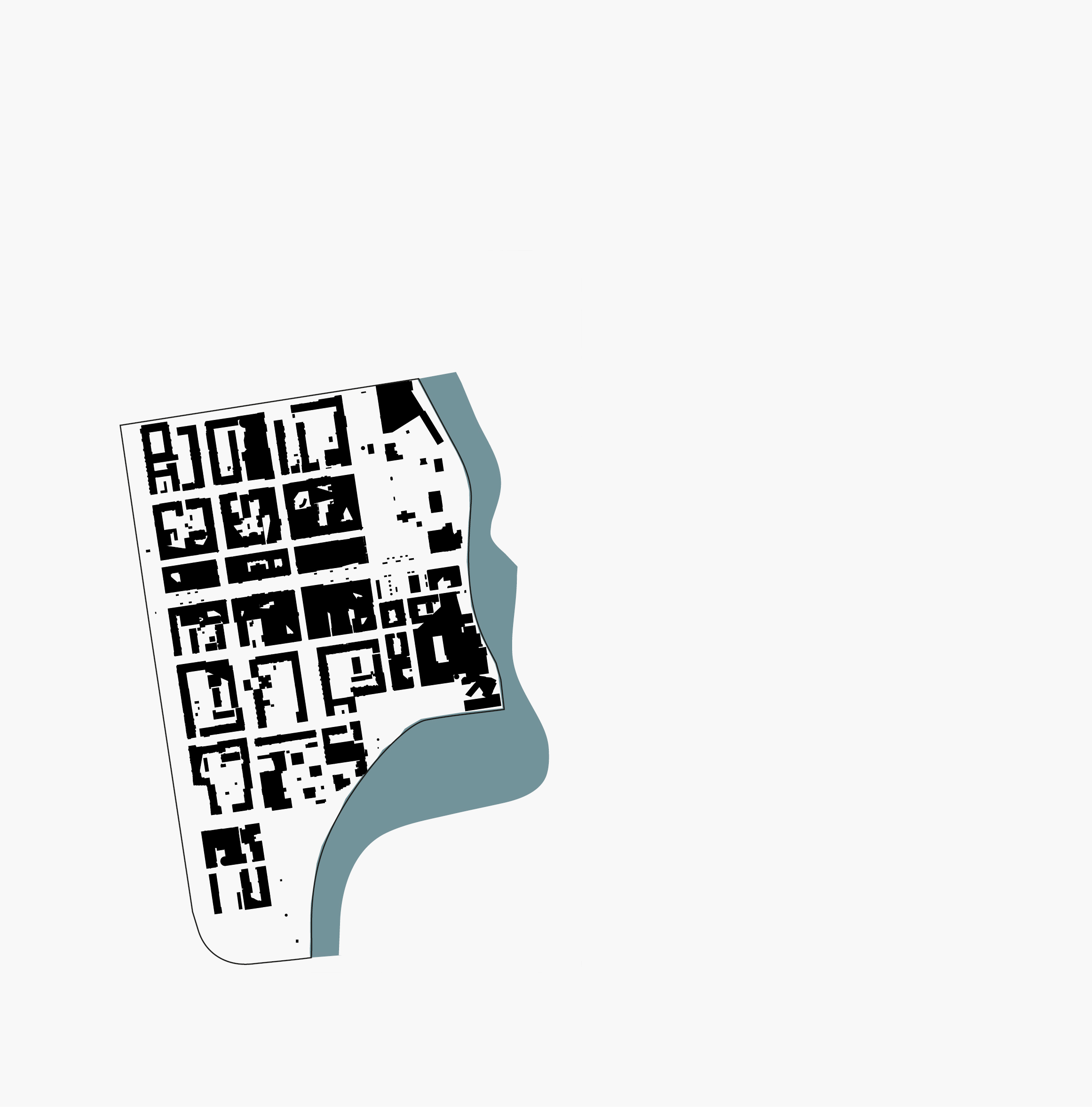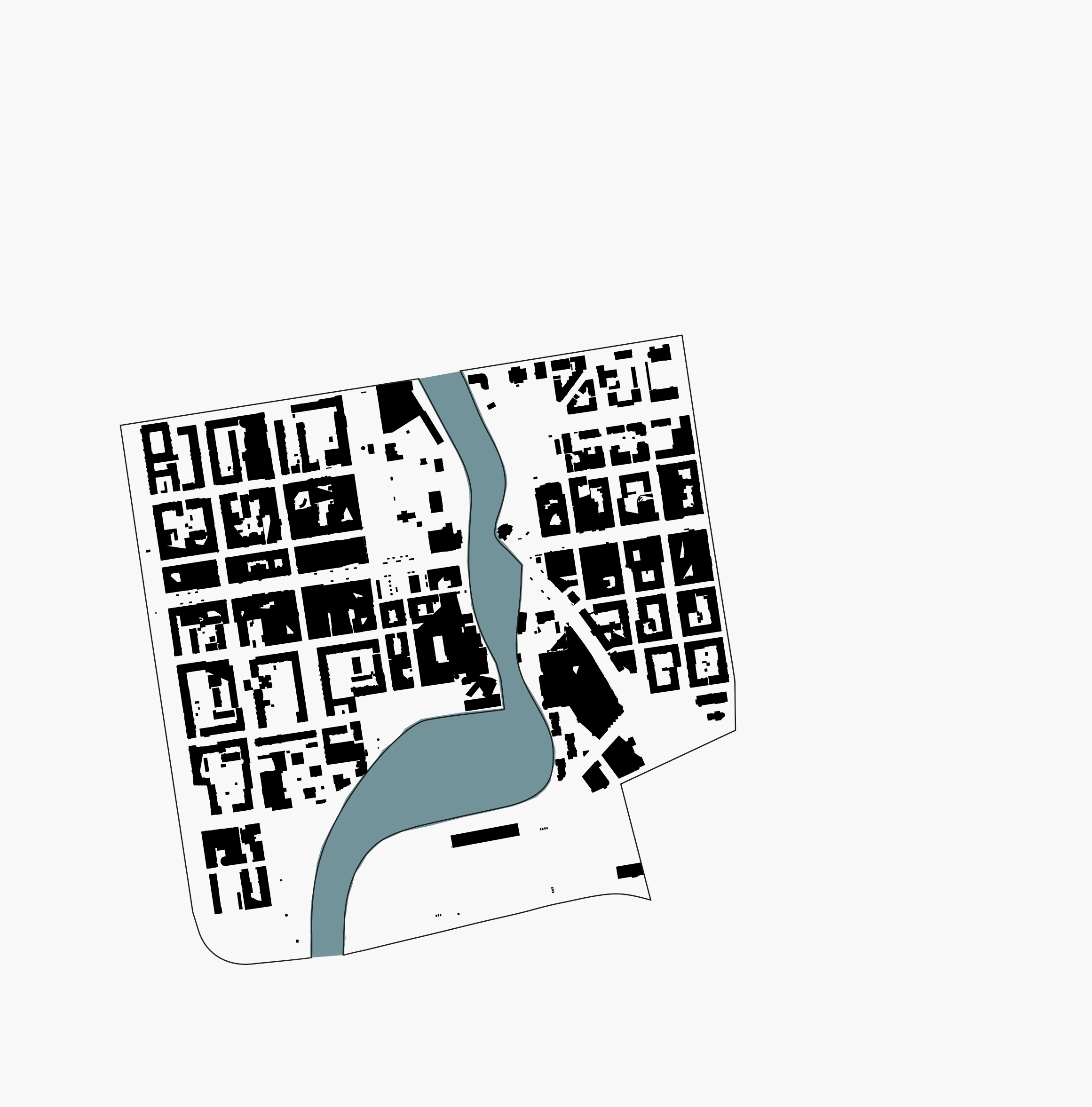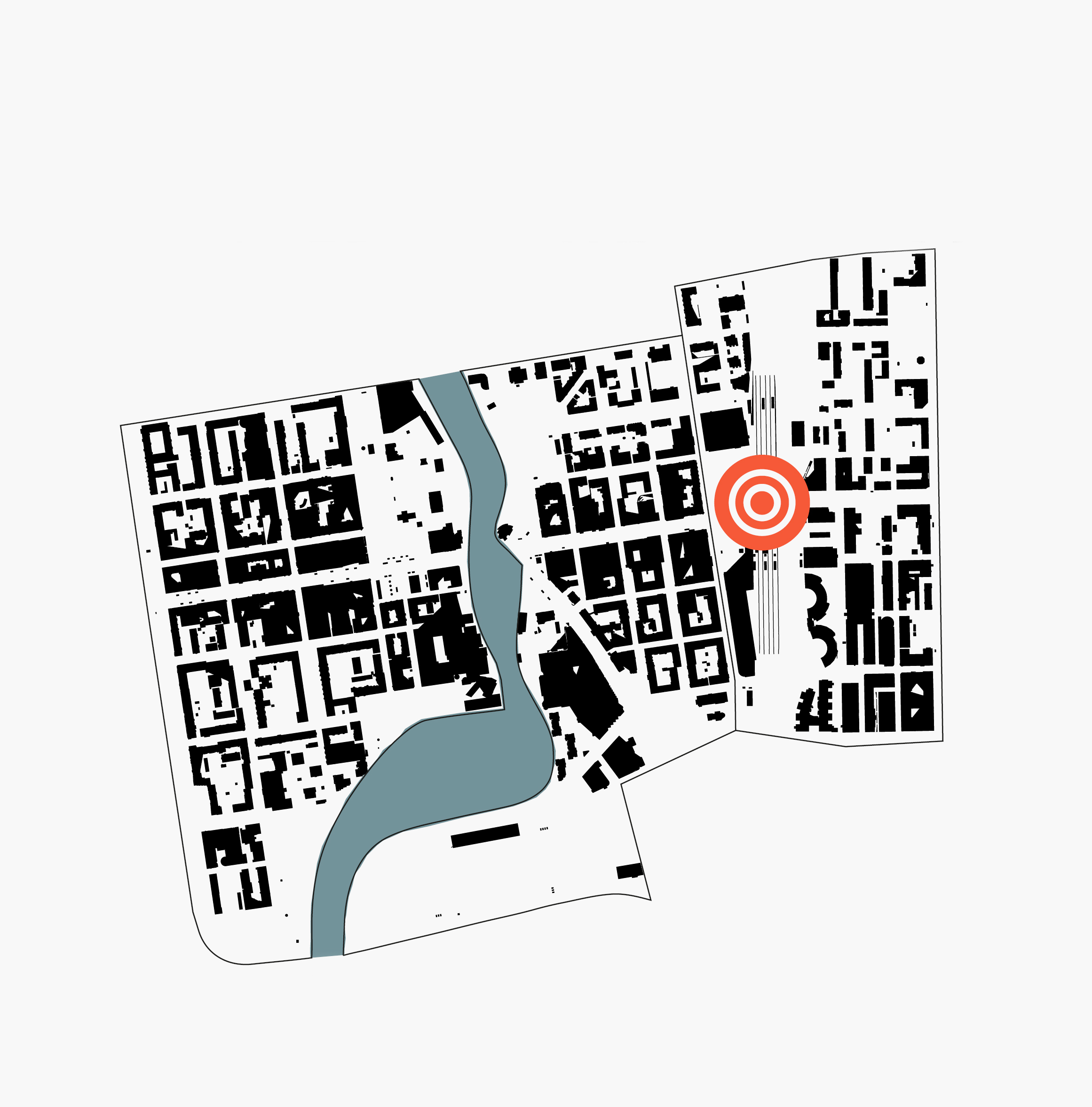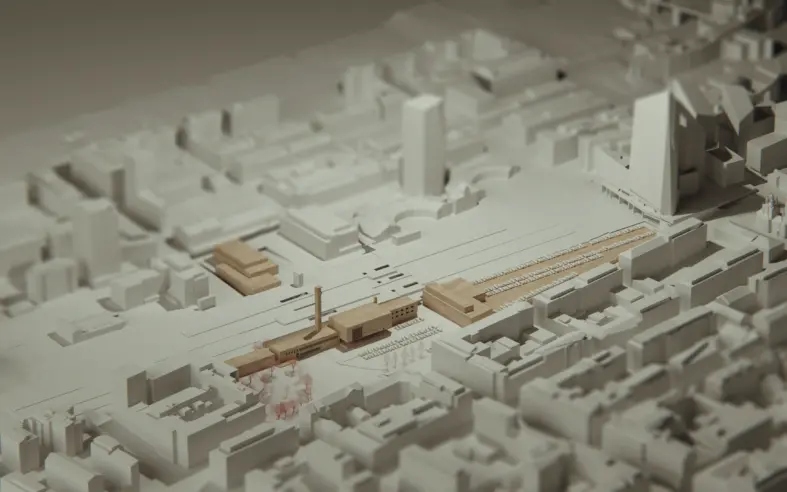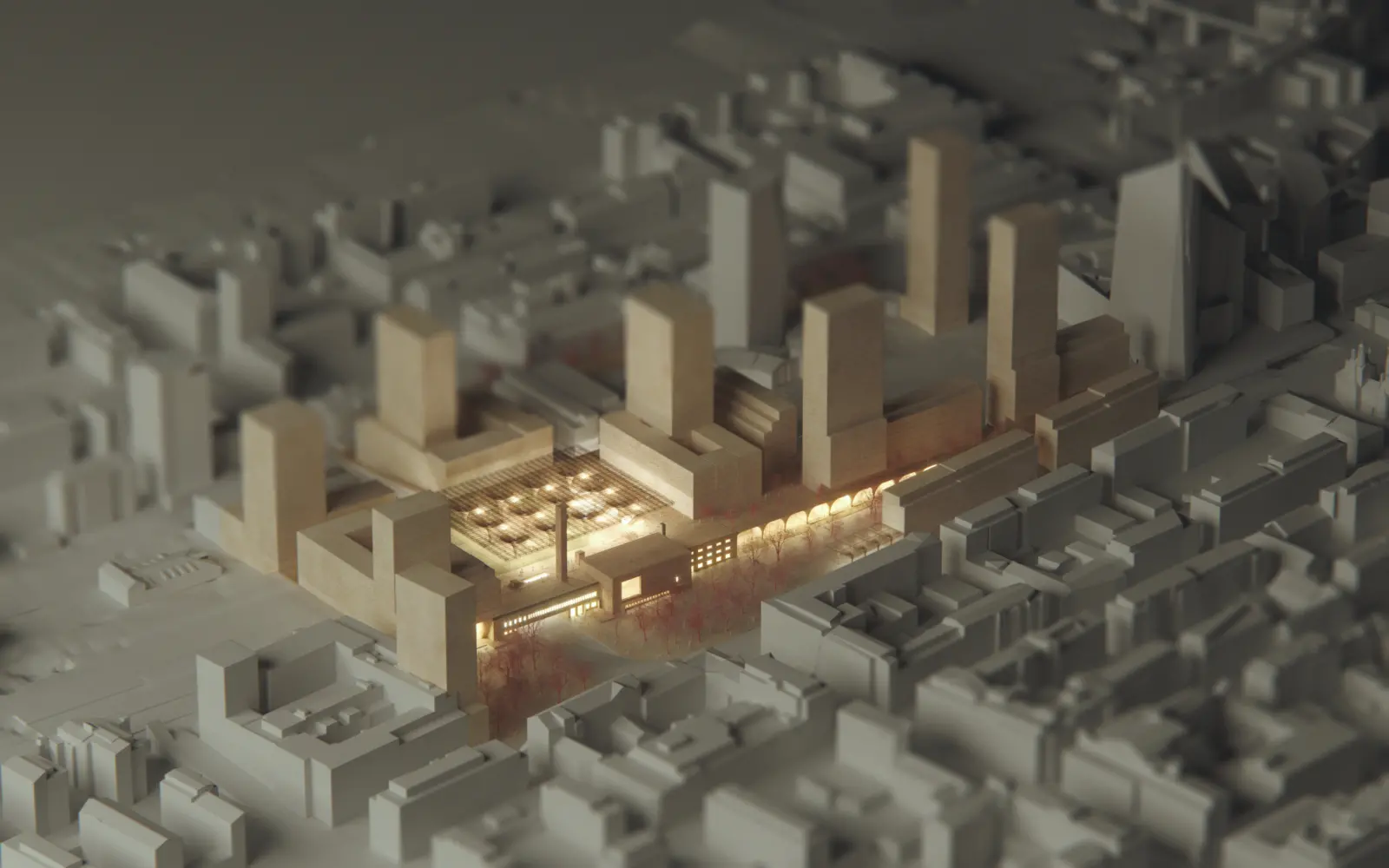 3 Strategies
By seamlessly stitching the two grids together and proposing a direct extension across the tracks, the city is re-connected. The strategy of camouflage eliminates a large scar in the city fabric created by the railway tracks.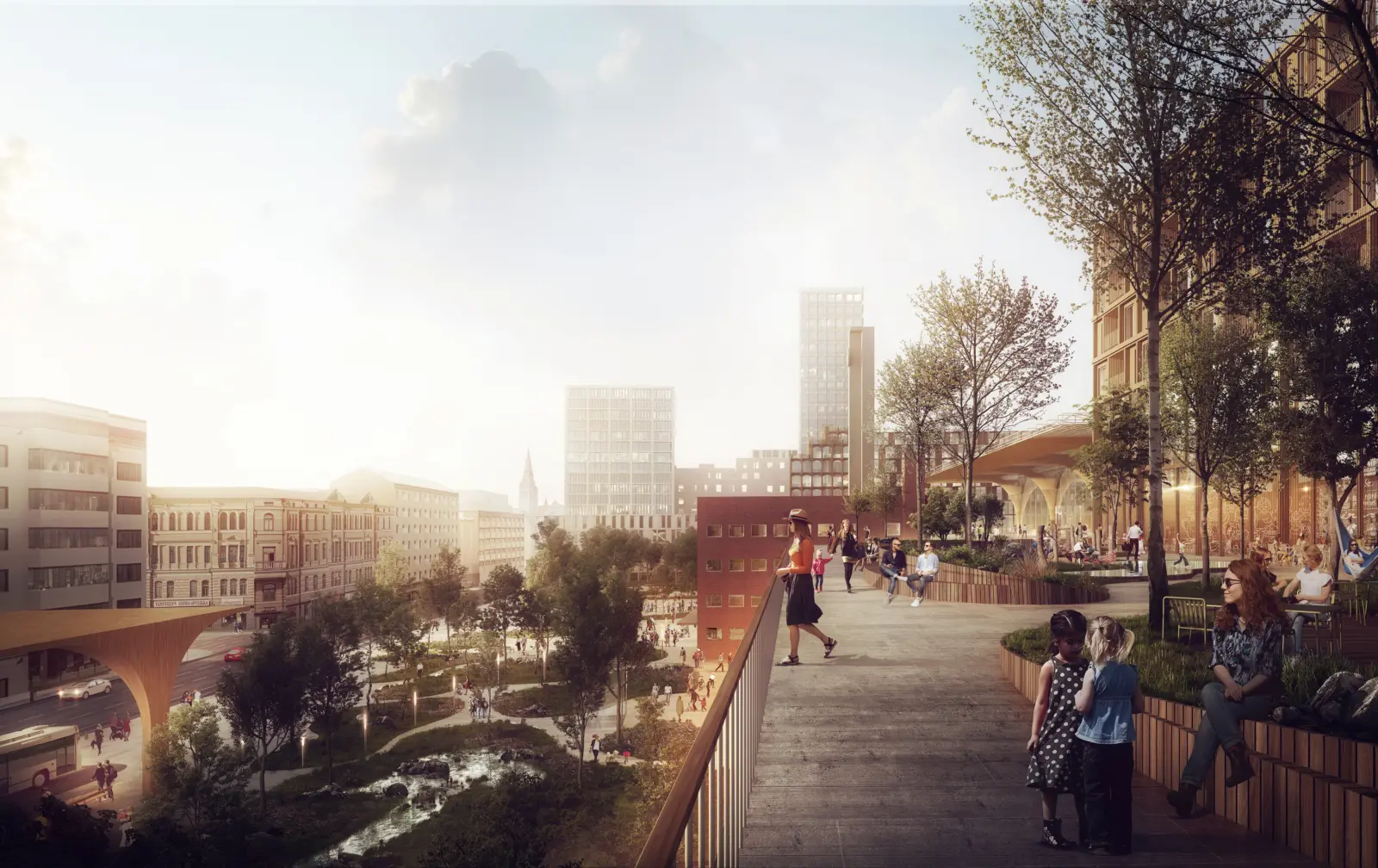 The gap between the two grids creates a unique urban condition at the edge, where the east side meets the west.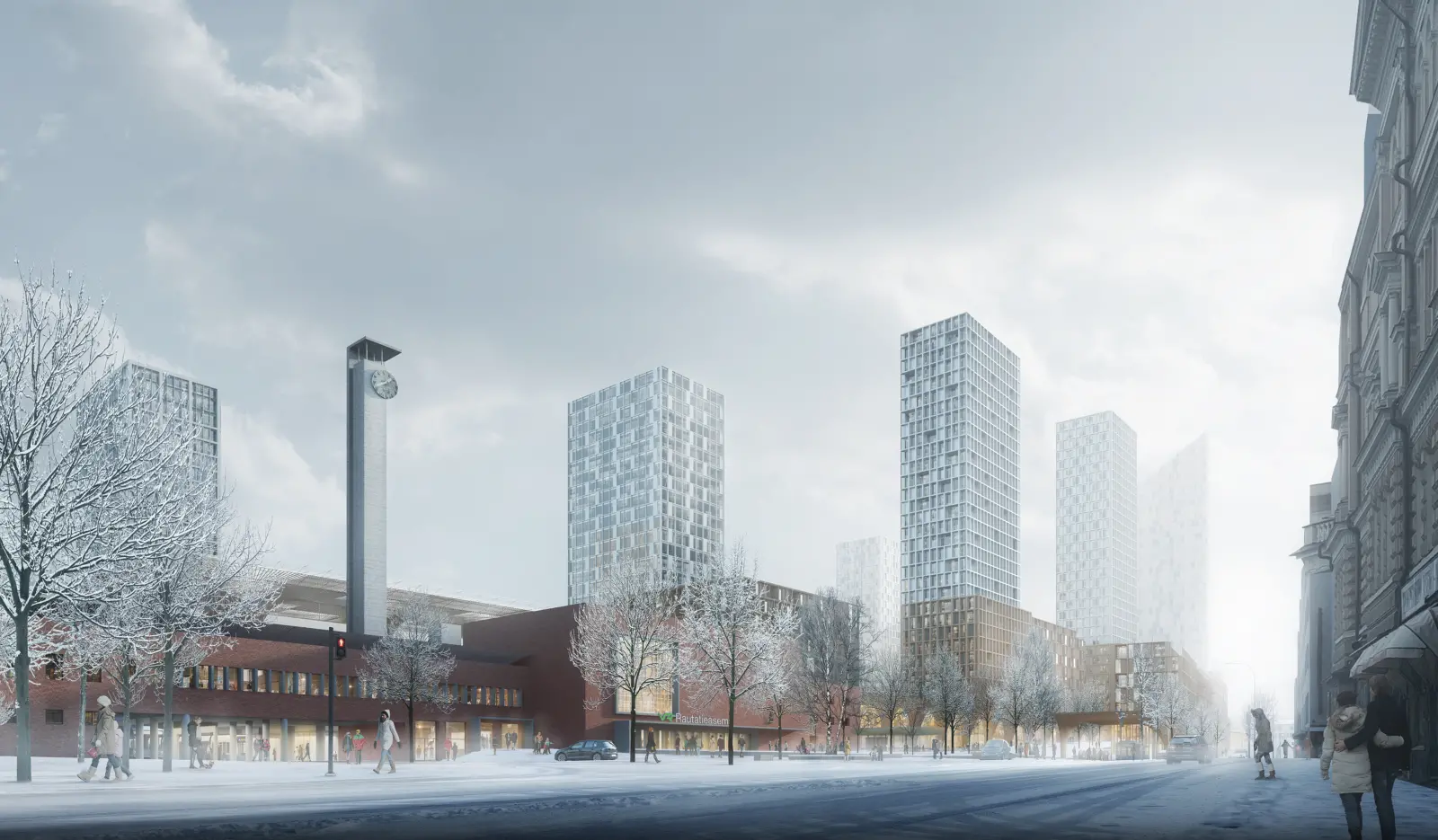 The Central Park, Tampere's new green lung, will be located at the connection point between the old and the new city center, providing the citizens of Tampere with an exceptional urban meeting place all year around, and a recreational landscape in the center of Tampere.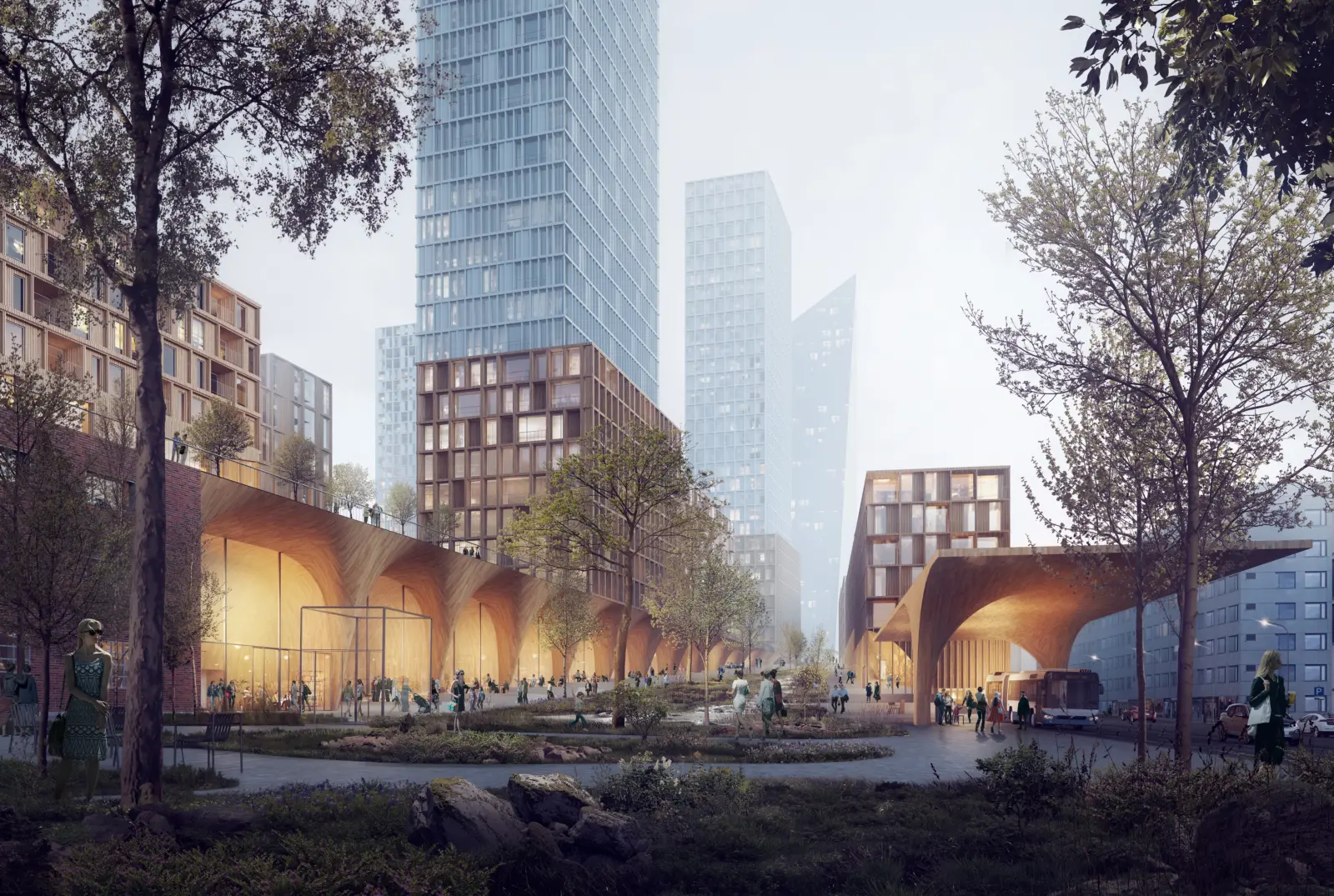 The new park creates a high-quality green space at the very center of the city.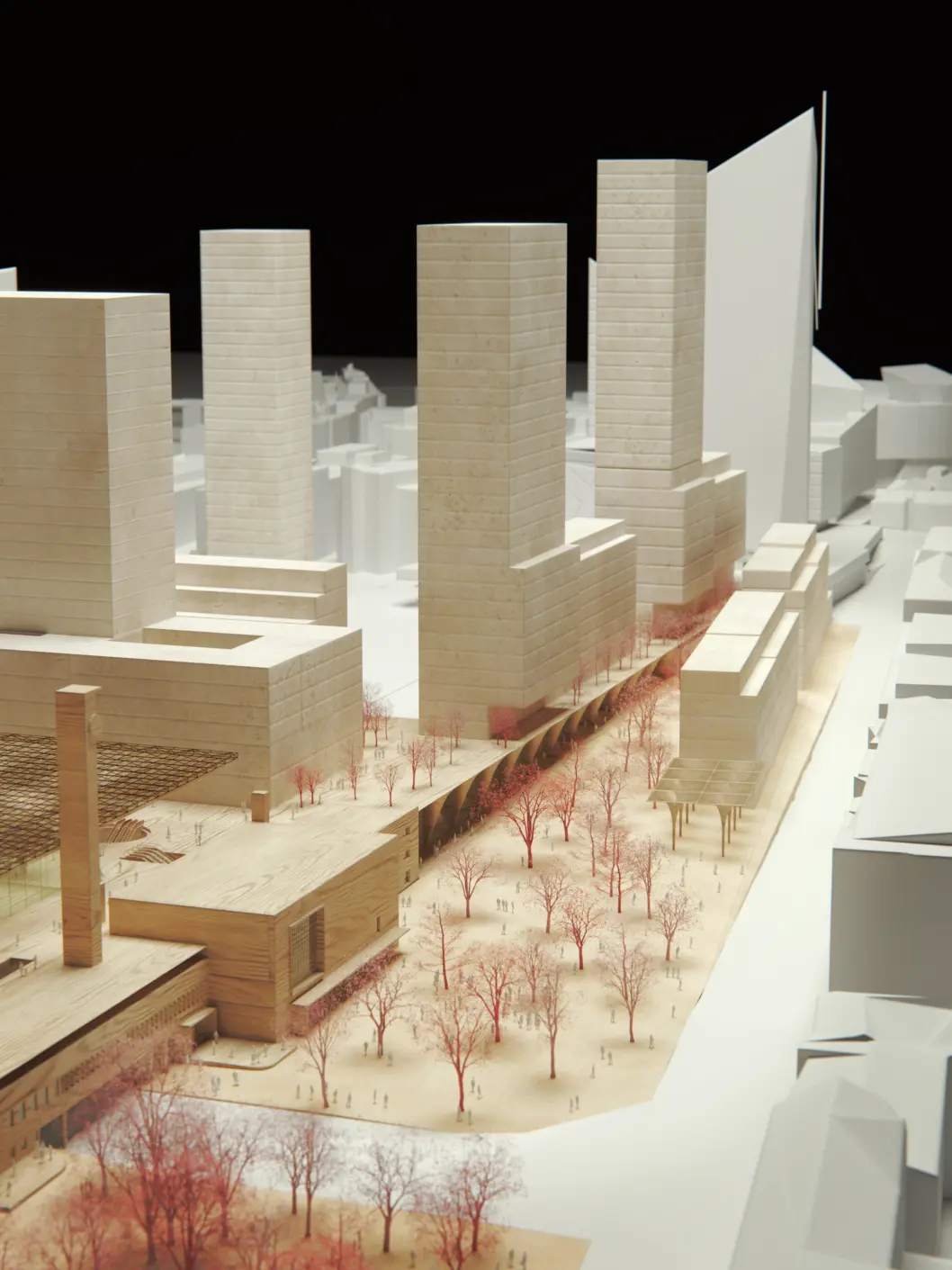 An arcade transforms the existing backside of the rail tracks into a new front side opening to the city. It's extroverted programming contributes to the active and diverse urban life at Tampere's heart.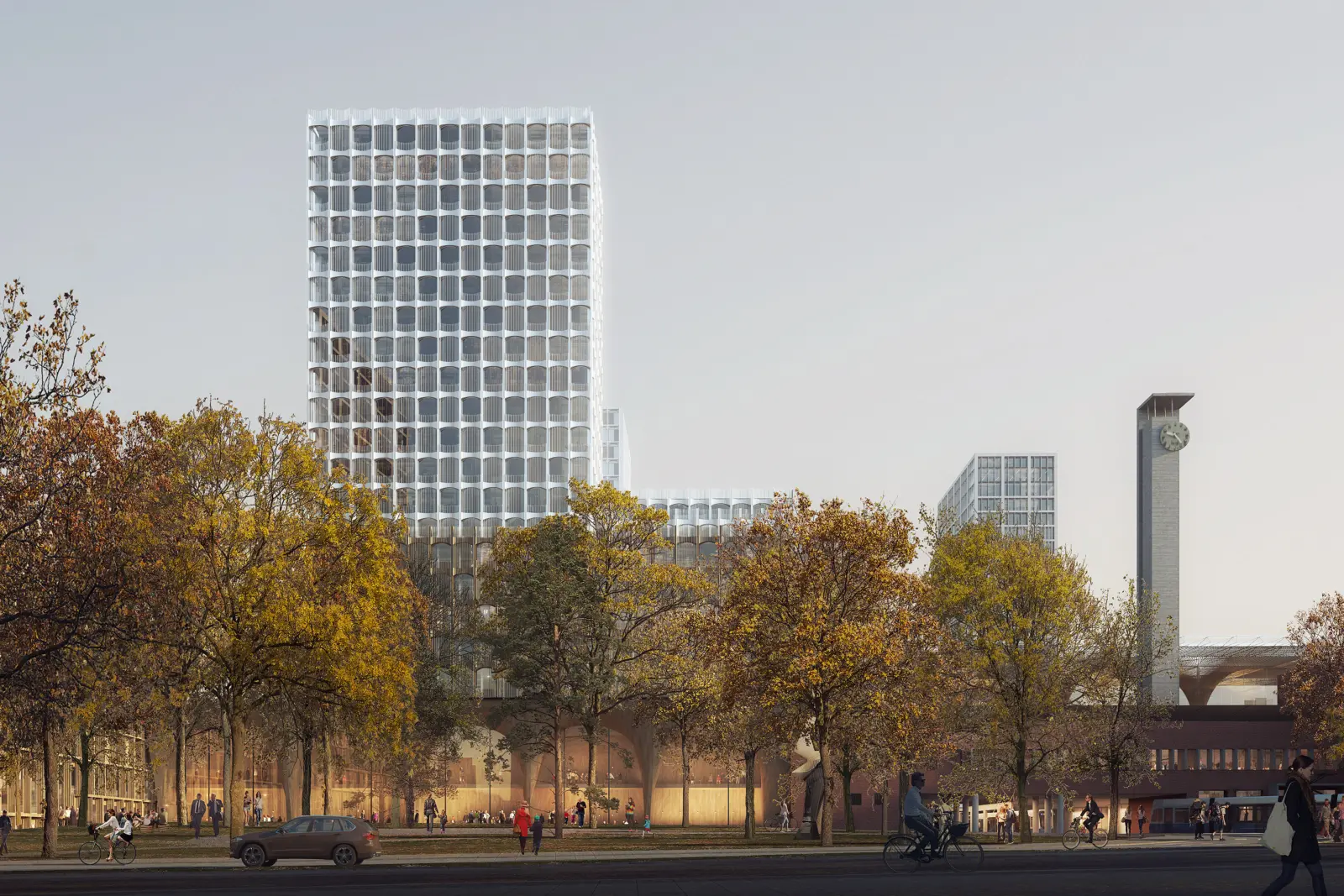 Mobility hub for
20 million travellers
The new Tampere Travel and Service Center will be the first station in Finland to connect all modes of public transportation under one roof, eventually facilitating public transport for up to a 20 million annual travellers and commuters by 2040.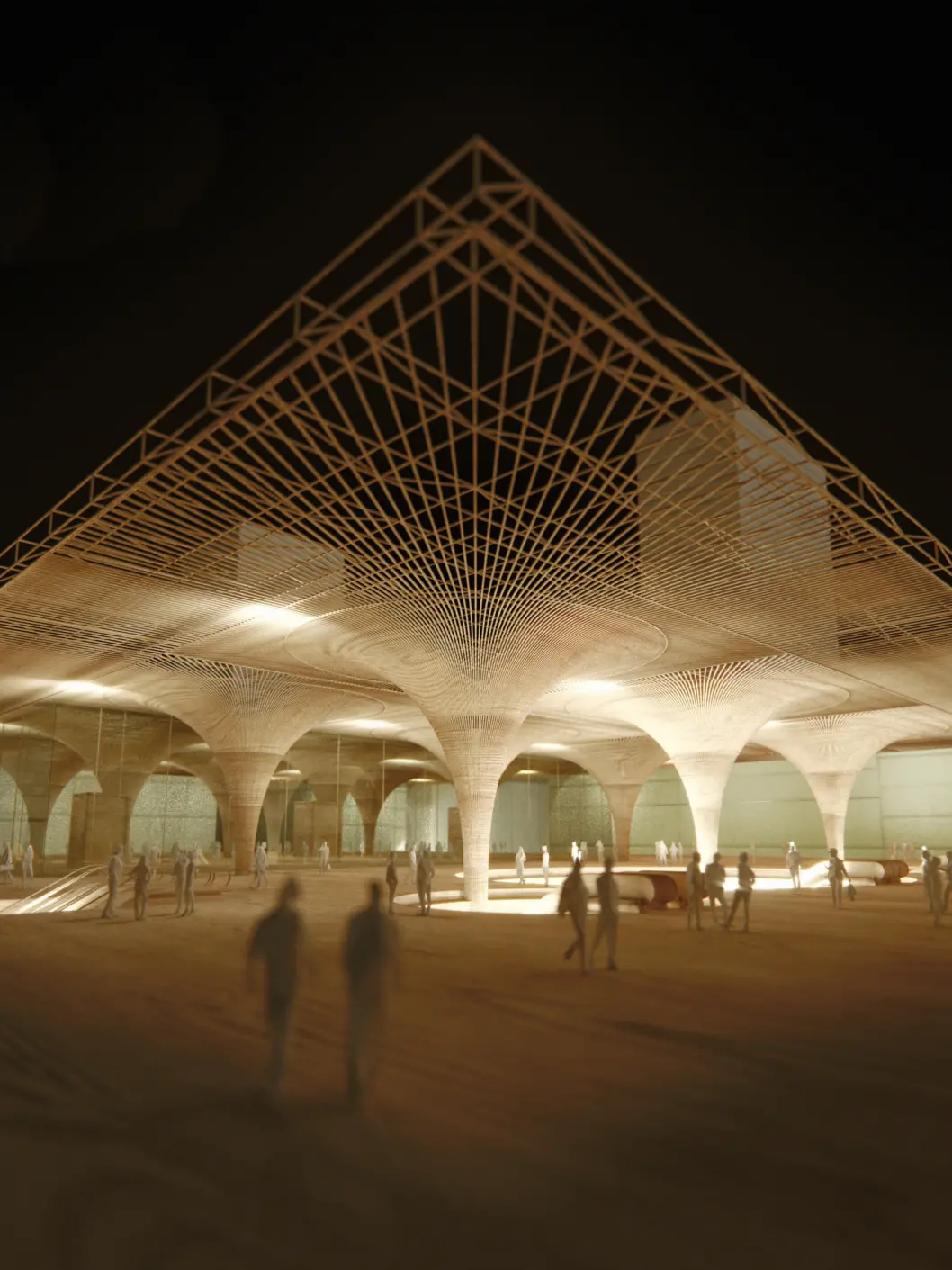 The station provides effortless connections- whether by train, tram, taxi, bus, bike, or by foot. The traffic network intersects the city ring road and generates a new way of moving around the city & the region.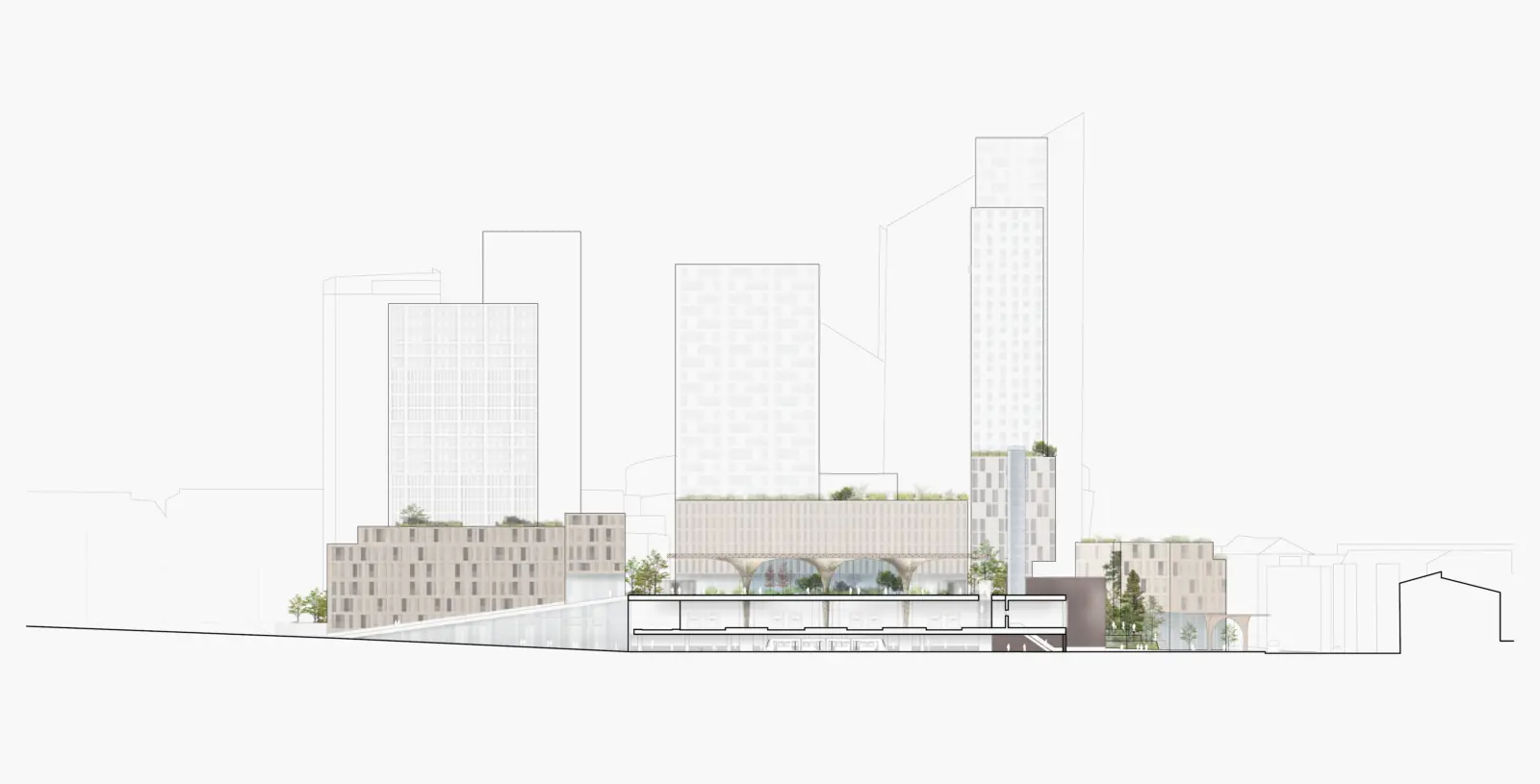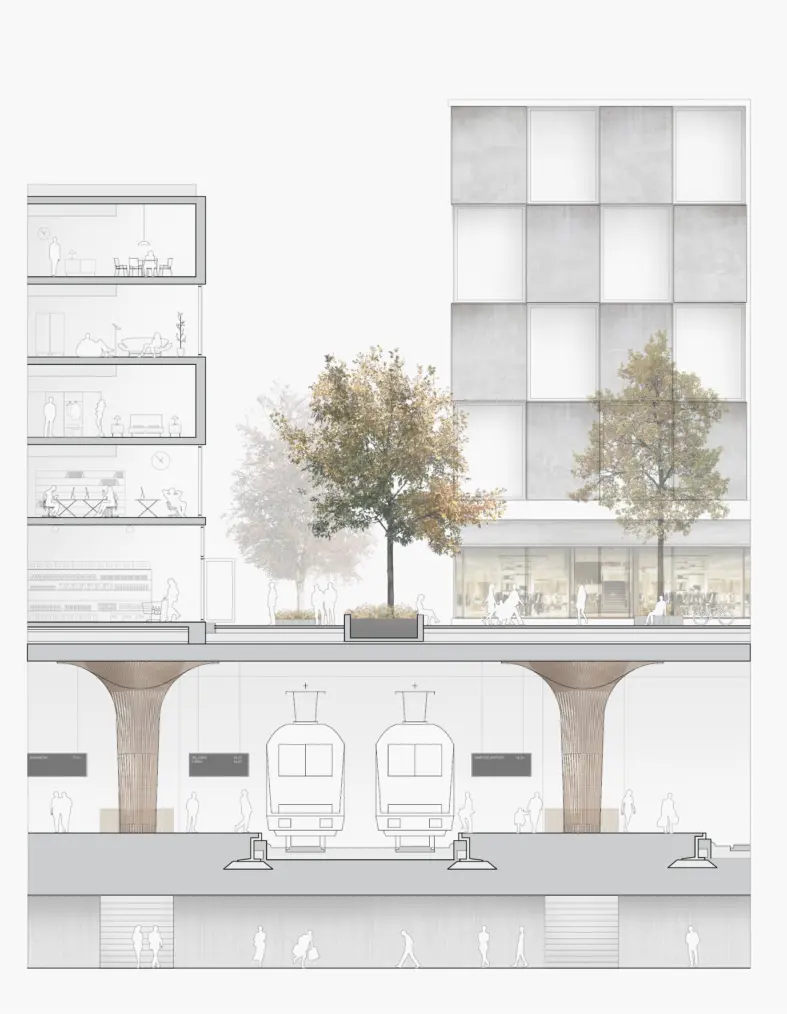 The Tampere Travel and Service Center is an urban & regional infrastructural hub that can stitch the various transport forms together in a fully integrated way that is intuitive to navigate.
The new urban heart, an elevated plaza on top of the Travel & Service Center, will be a covered public space, able to be used all seasons of the year. Here visitors can experience Tampere and locals can enjoy a vibrant city center- full of its life and energy- 24/7, 365 days a year.