A meeting place for all
Europeans under one
roof
How to create an open and democratic space?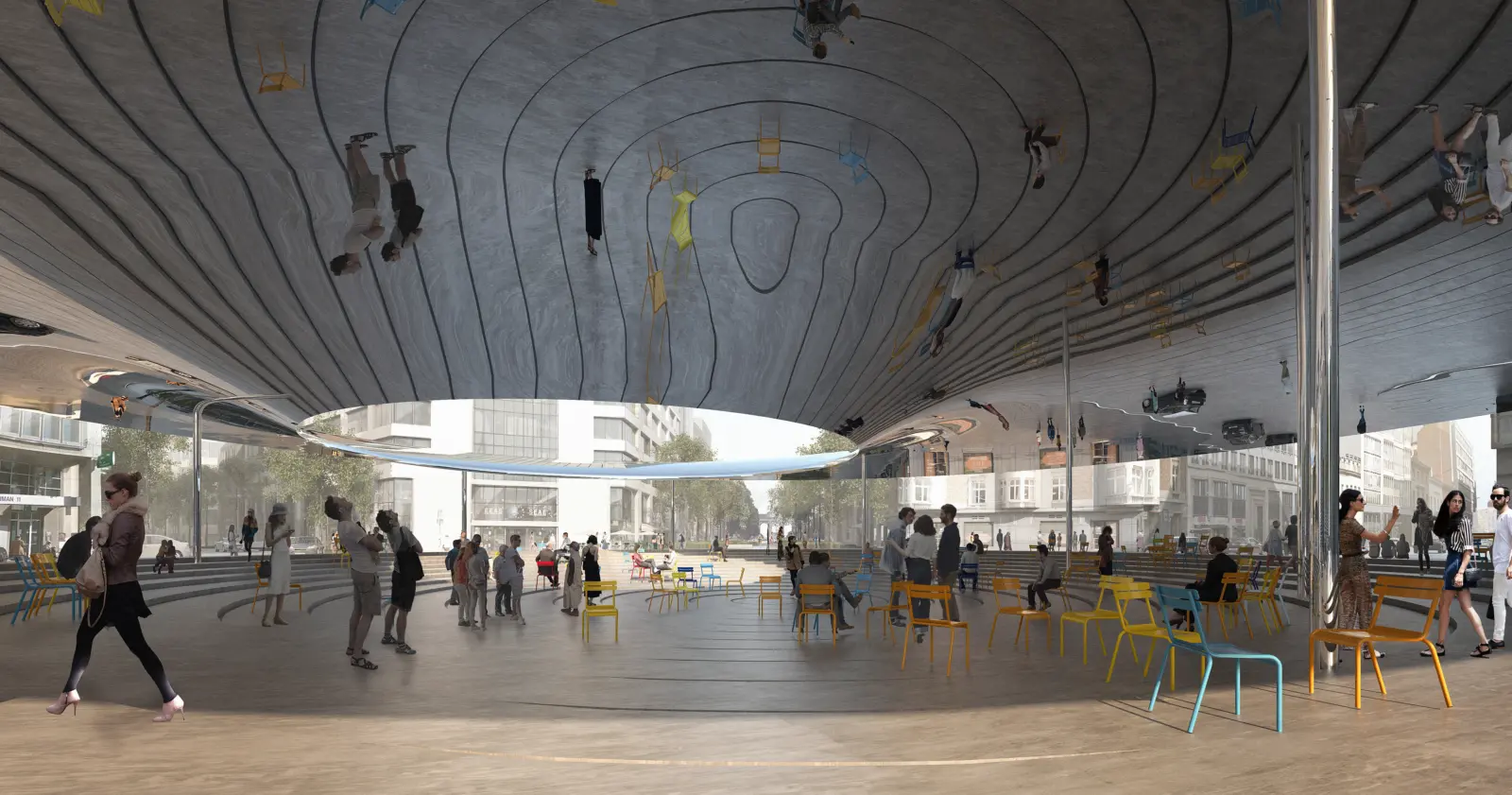 Place Schuman transforms the former roundabout into an urban space and meeting place for the entire European Union. The new entrance will be a unifying element, creating a meeting place for nationalities, cultures, languages and genders.
Connecting Place Schuman to the neighbouring Cinquantenaire Park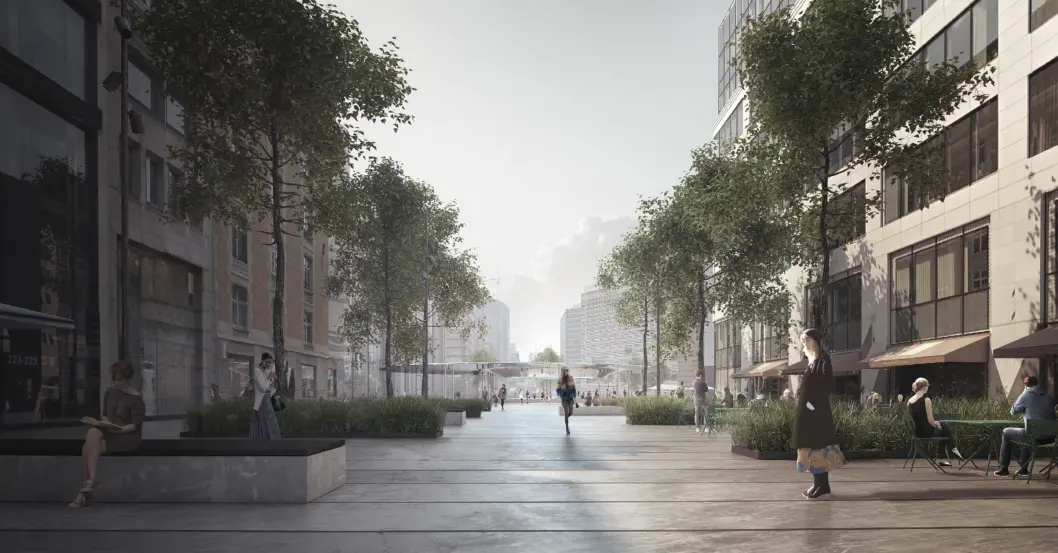 The neighbouring Cinquantenaire Park and the bridge over Chausée d'Etterbeek will connect with the Place Schuman via a large pedestrian area with a concentric, continuous pavement, underscoring the role of Place Schuman as the center of European democracy.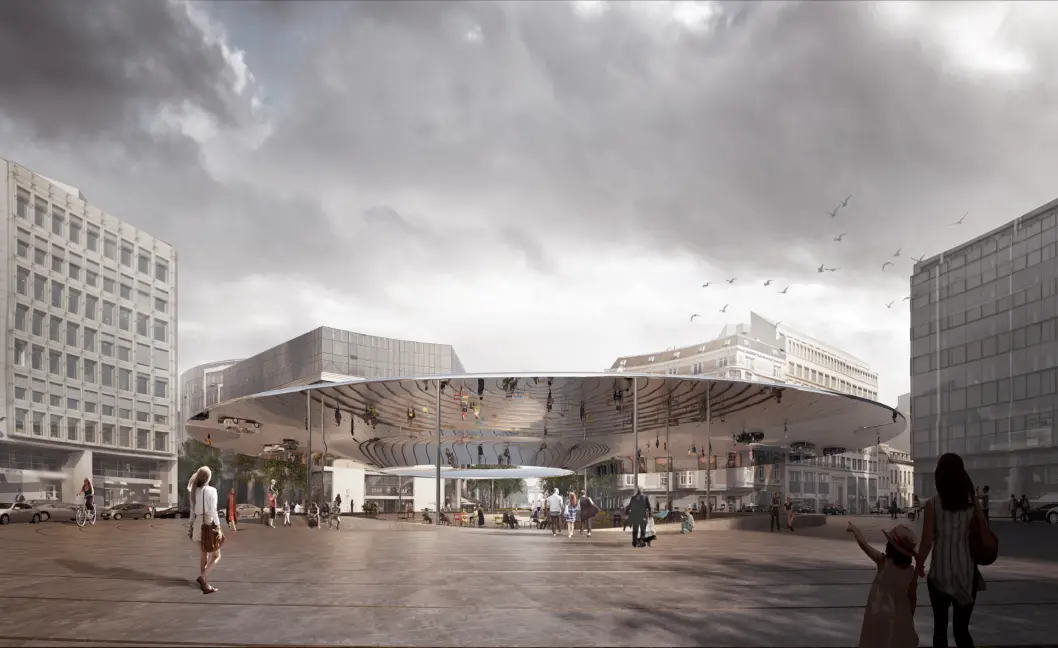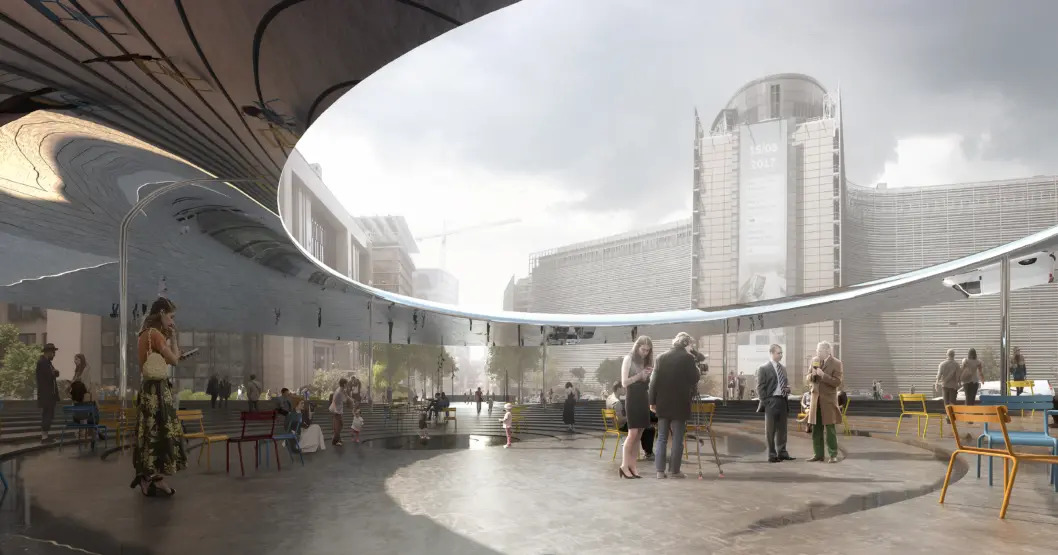 Place Schuman will be permanently accessible as a setting for democracy and knowledge sharing. It provides a place to sit, to linger, to protest, to discuss, to reflect and to discuss politics. Here, all citizens of the EU will be united under one roof.

Dan Stubbergaard, architect and founder, Cobe