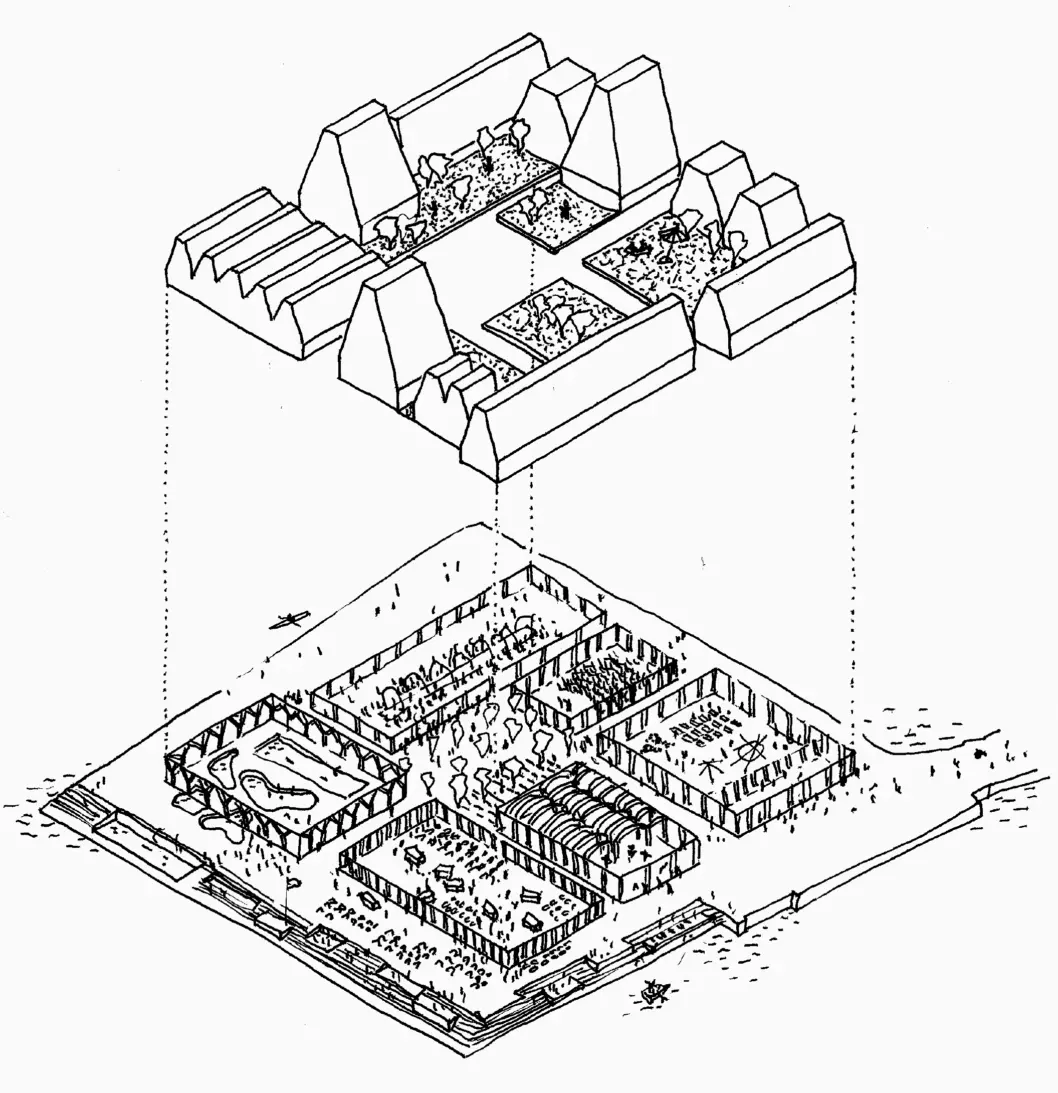 From secret island
to tourist attraction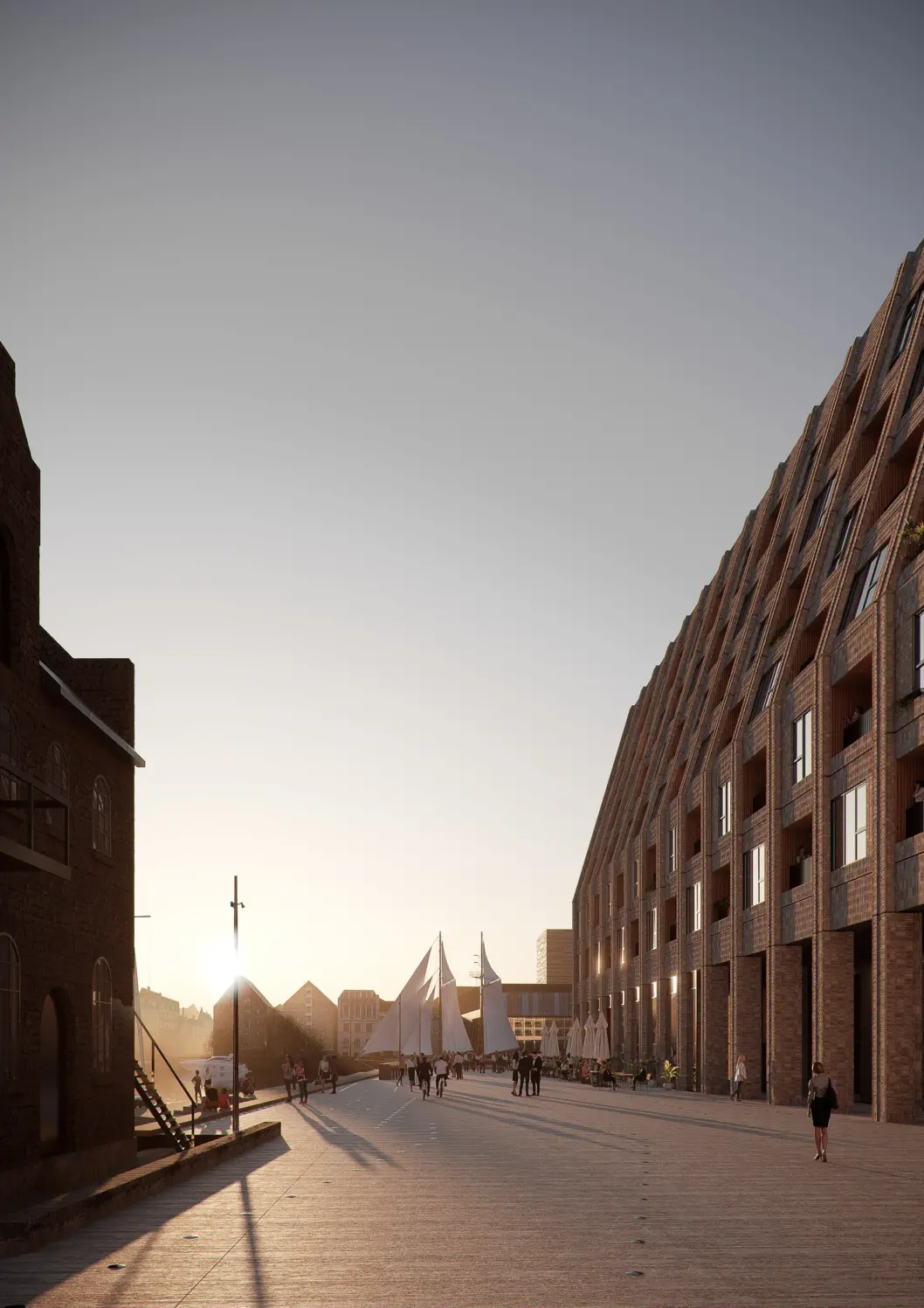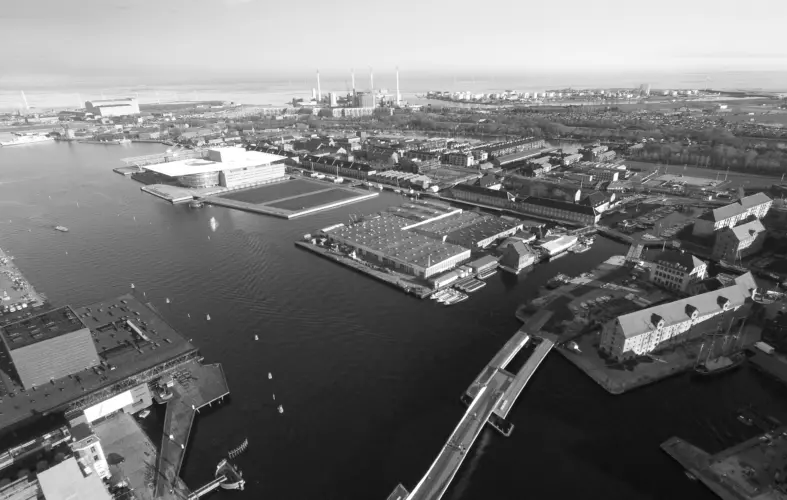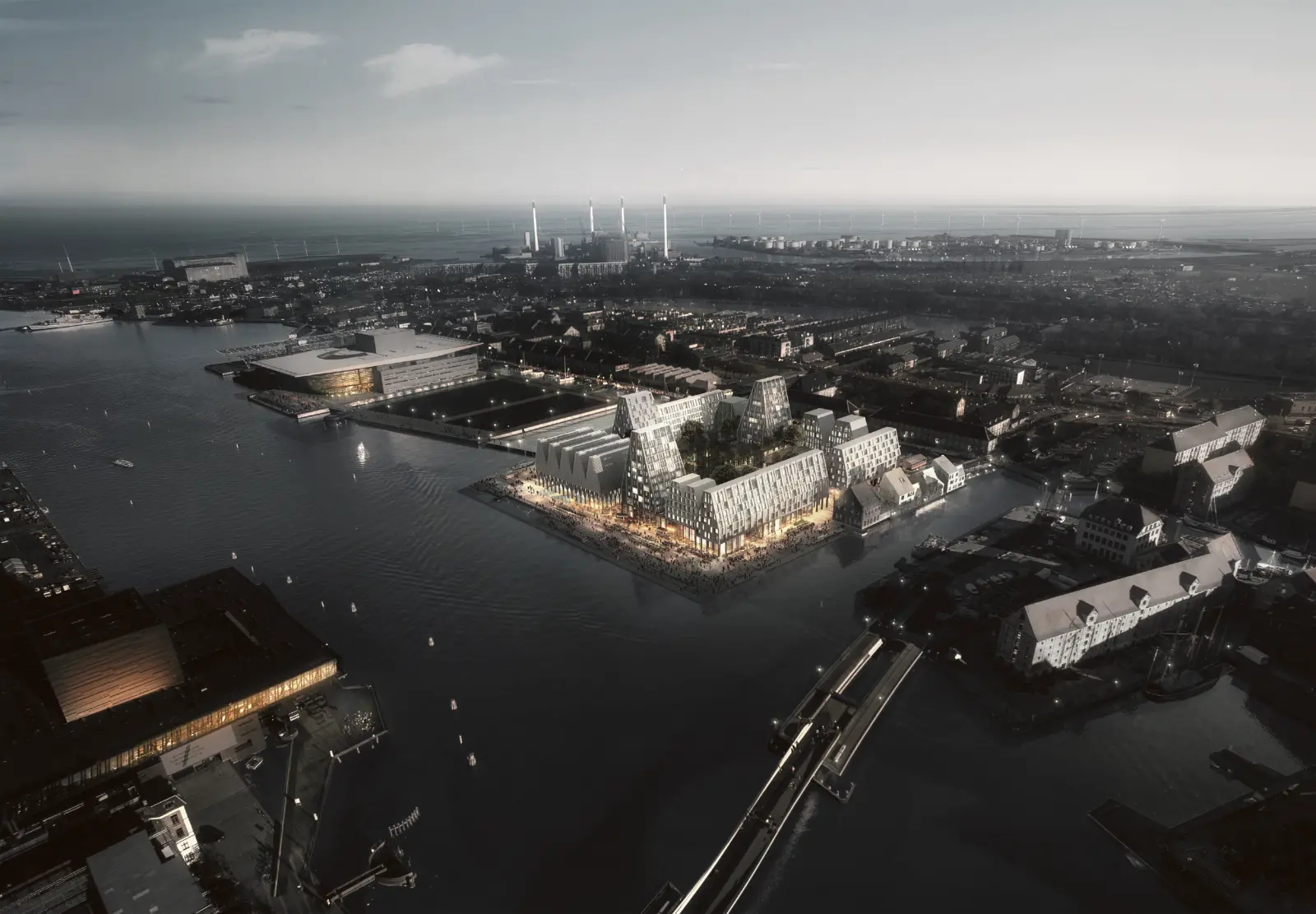 The old industrial halls had many purposes. From paper storage to X Factor events, summer parties, band nights and furniture showroom.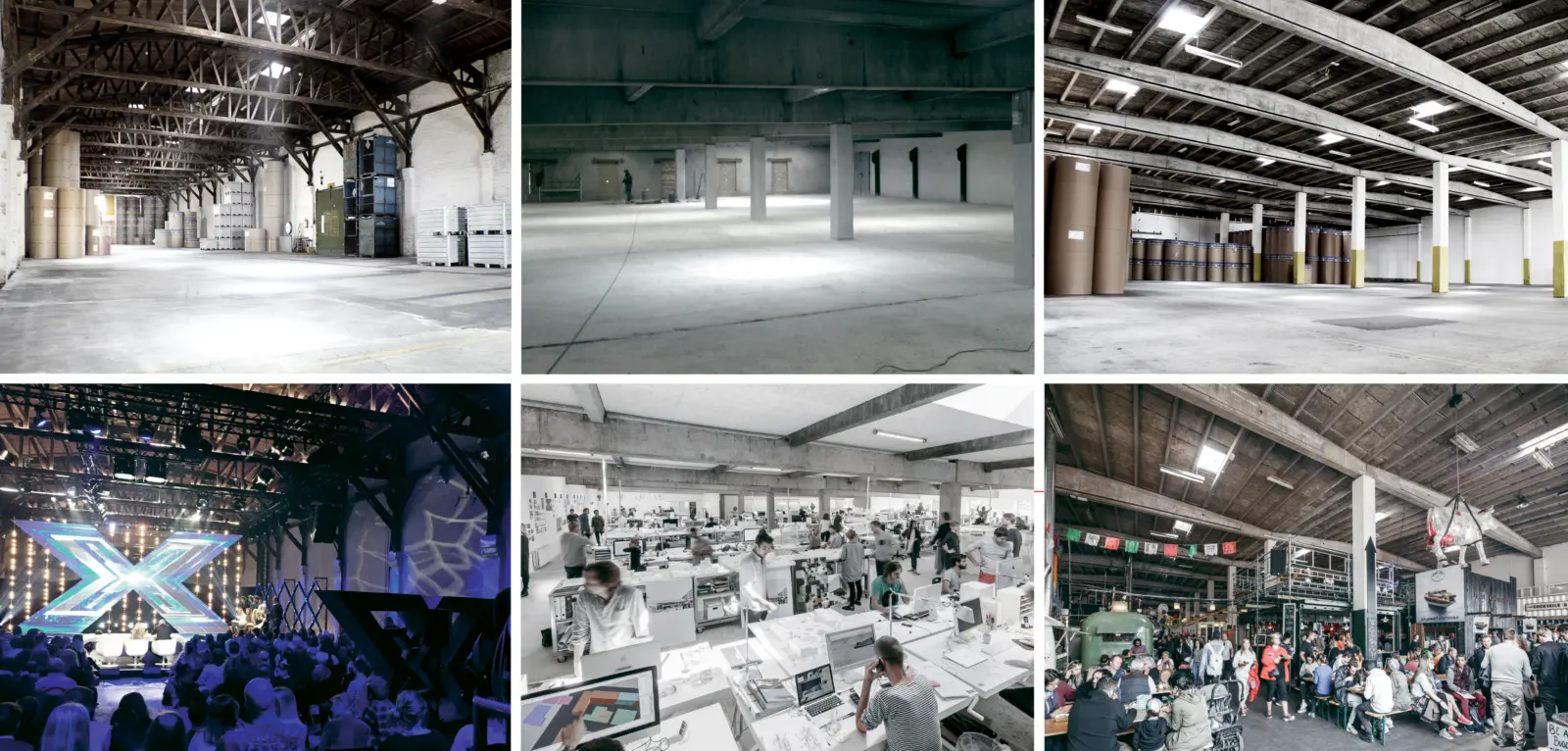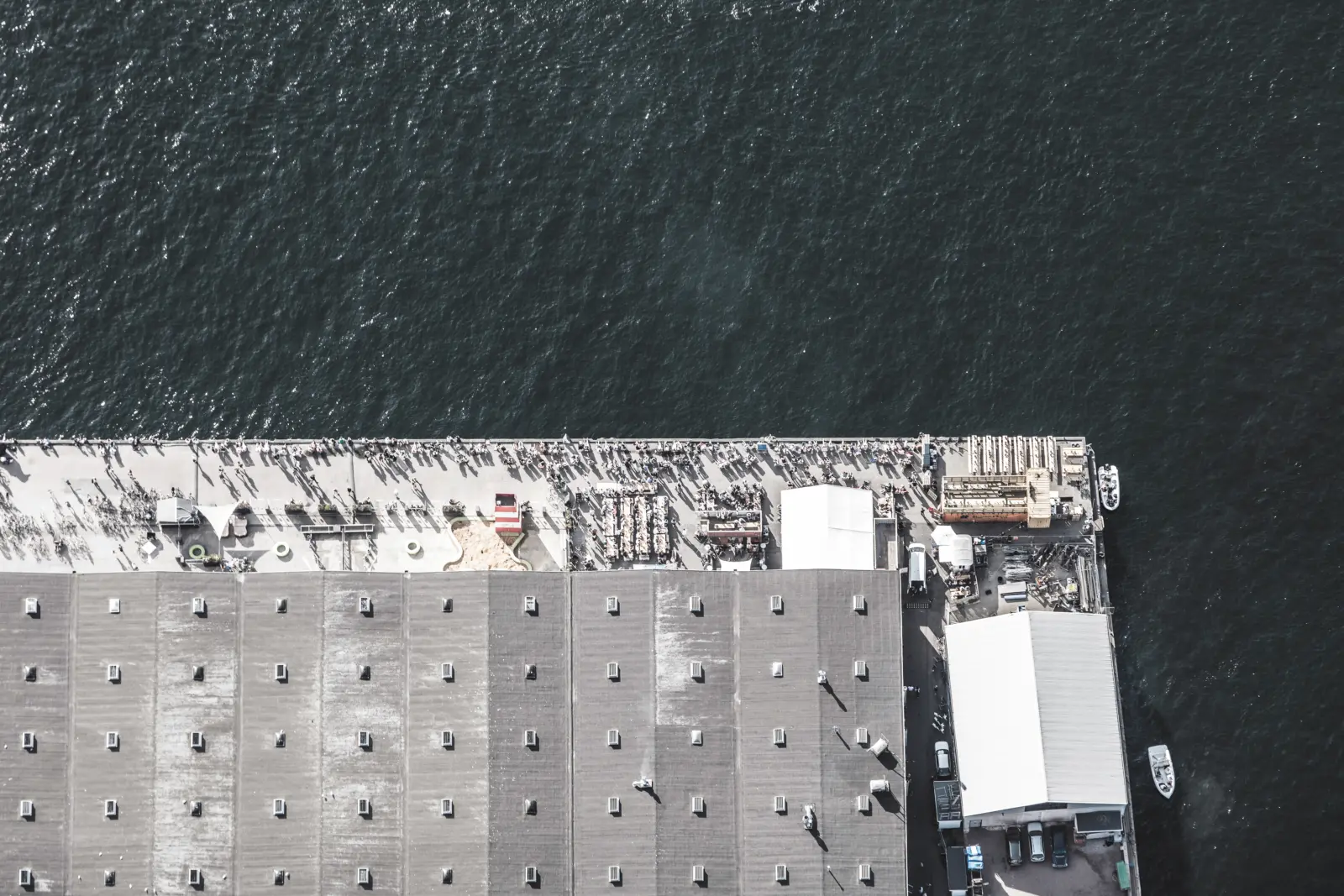 Paper Island is an example of how Copenhagen is transforming from an industrial city to a place for people. When Cobe helped re-program Paper Island from industry to food market, it soon became the fourth-most visited tourist attraction in Denmark. Learning from this success, Cobe chose the publicly accessible and robust architectural type of the industrial hall as a programmatic premise for the redevelopment of Paper Island into a setting for a vibrant culinary culture.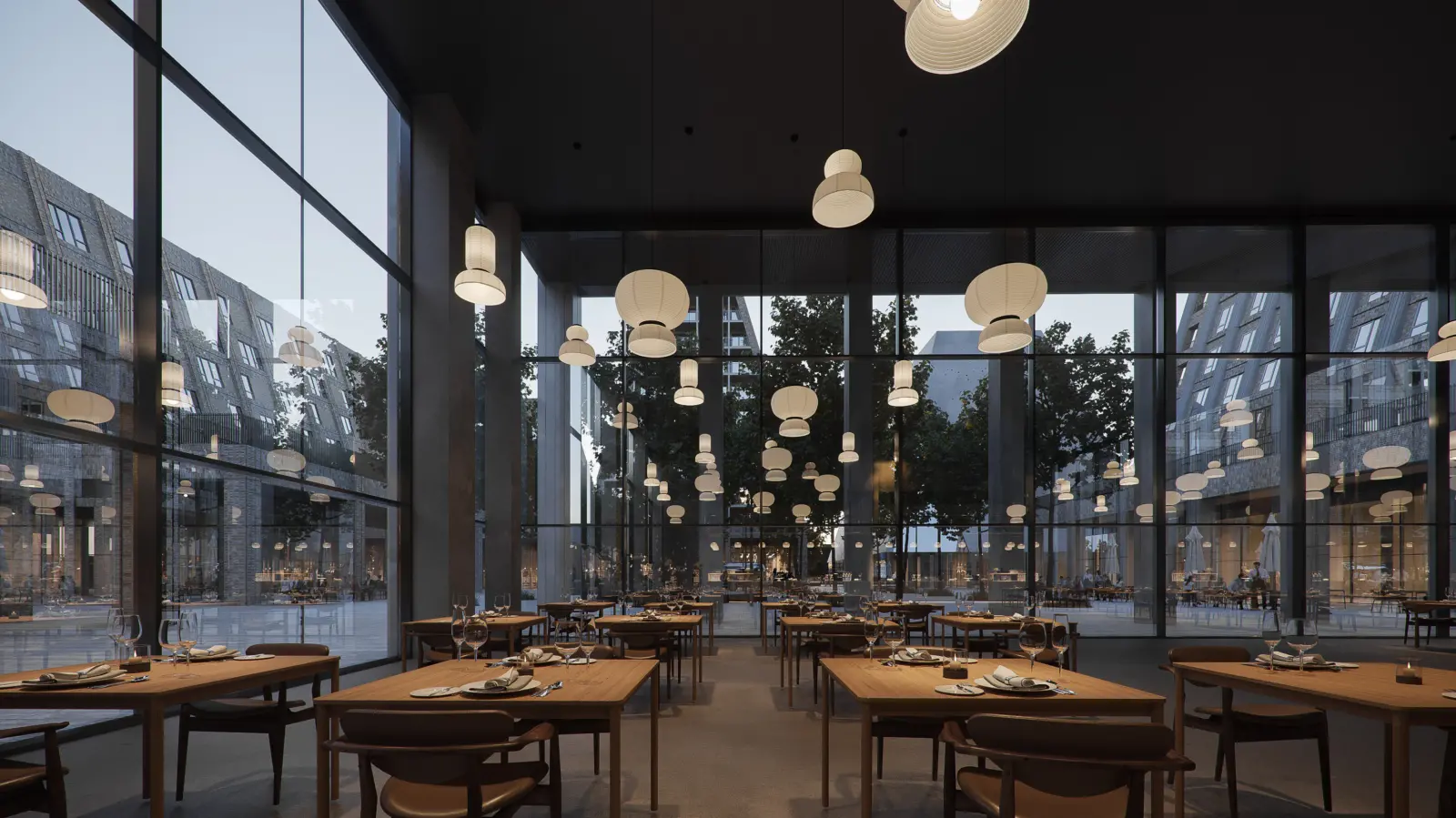 When the island has been redeveloped and rebuilt, cultural activities will occupy the new halls to create a diverse and multifaceted ground-floor level.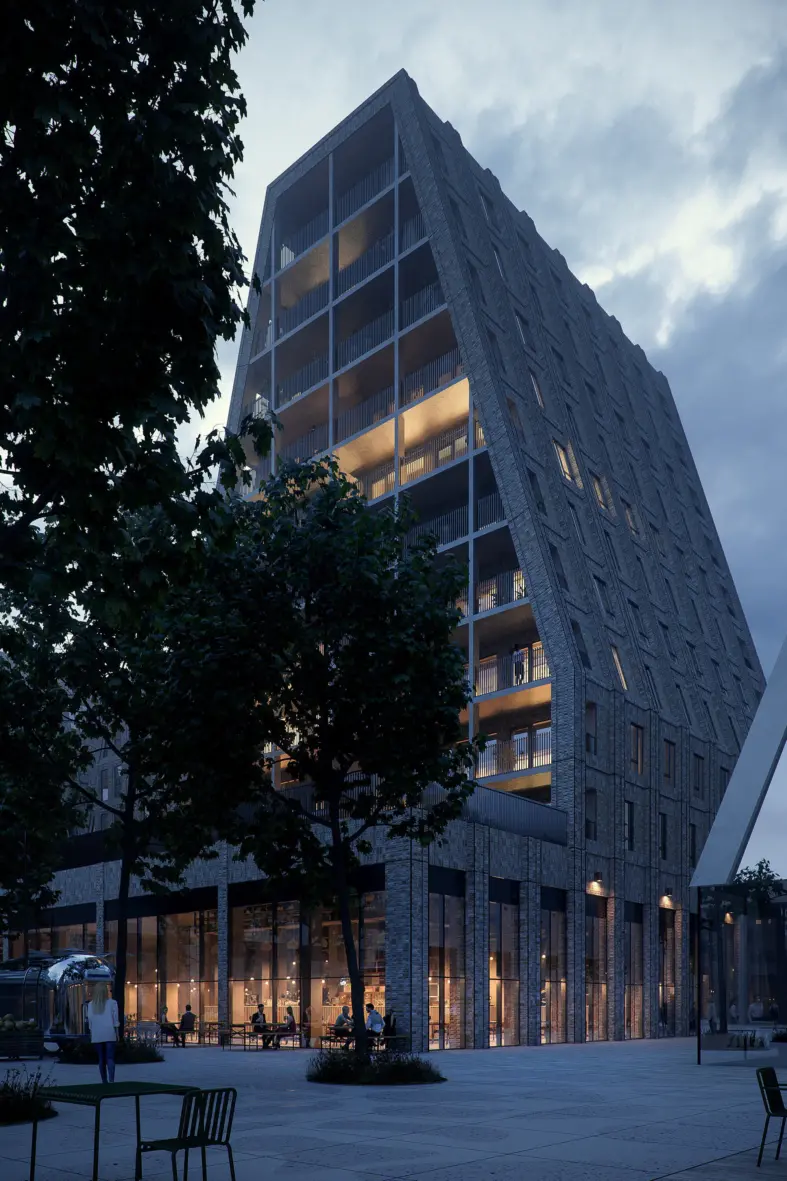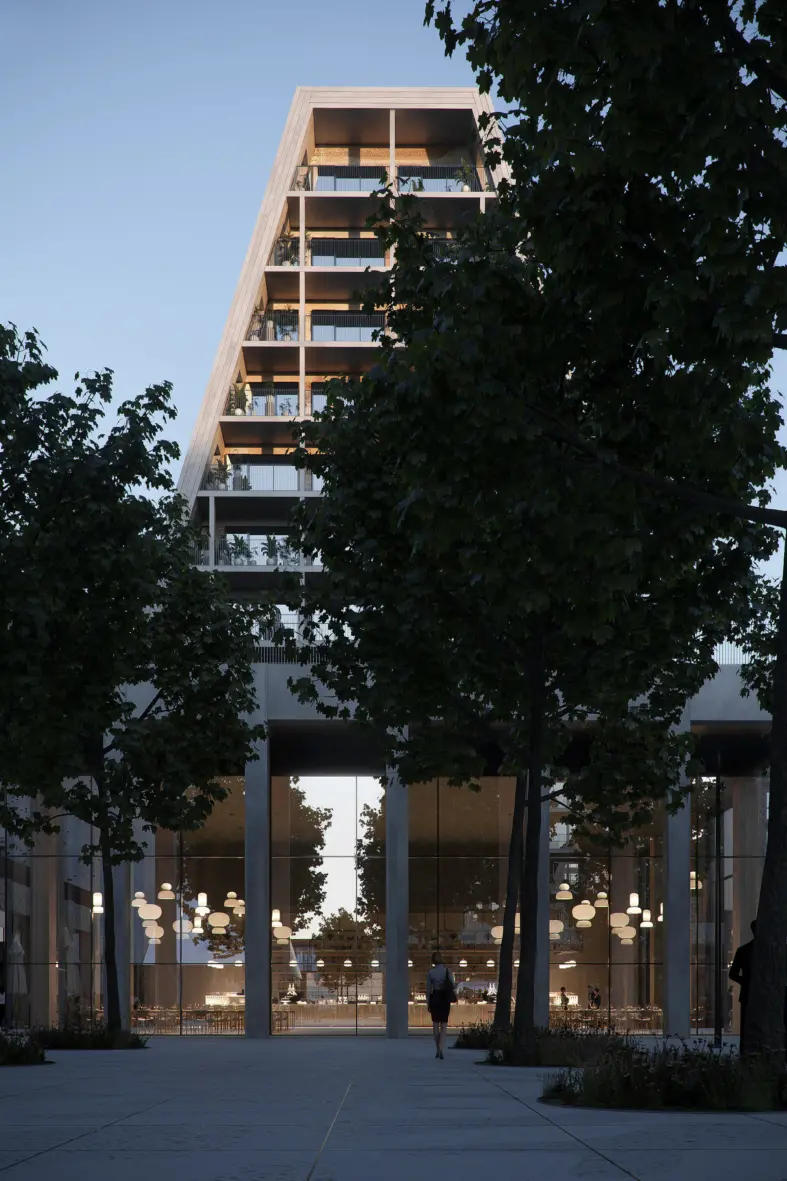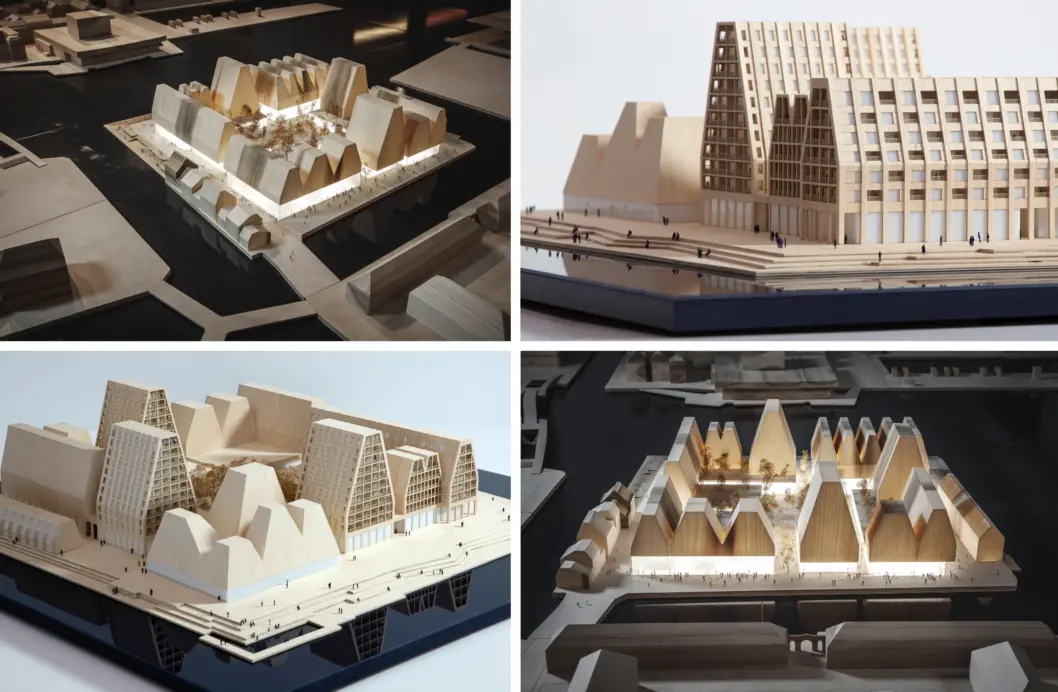 The new development is historically inscribed in a very unique location on the border between the former navy island of Holmen and Christianshavn, Copenhagen's old industrial warehouse district.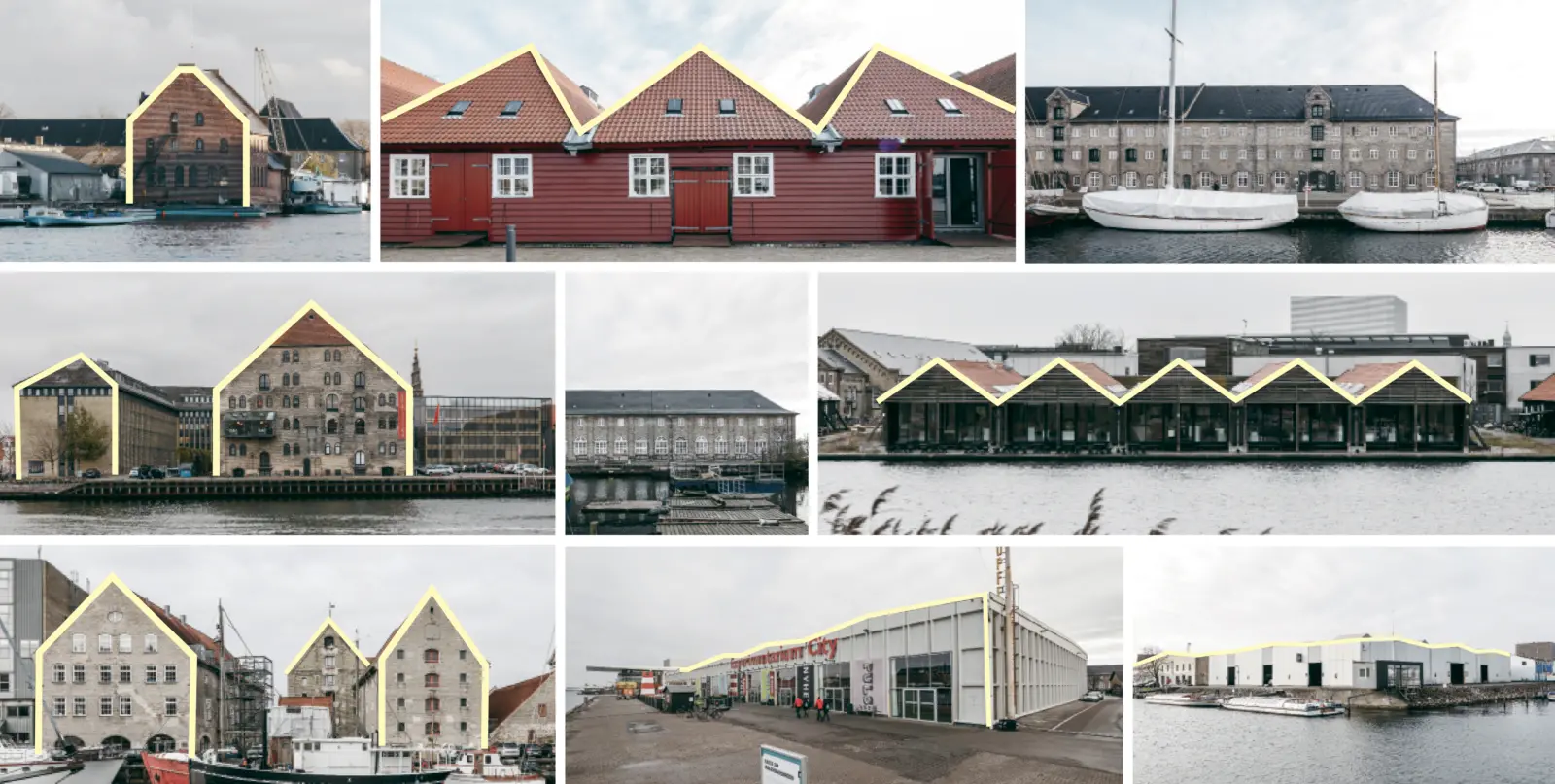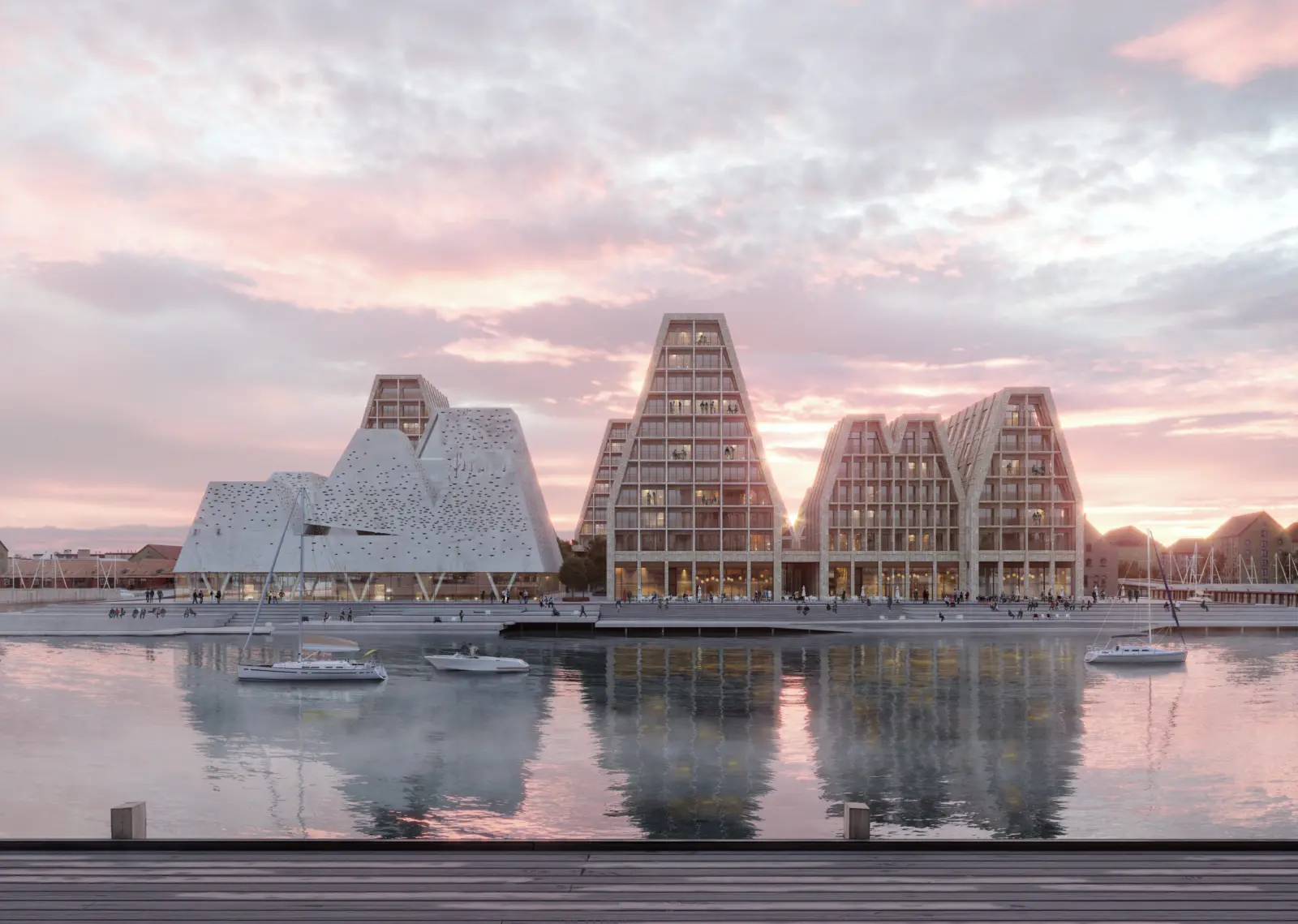 Our vision for the island's future is to create a place that celebrates the city's culture and the Copenhagen way of life. It was important for us that Paper Island also in future will be a first class example of Copenhagen's generous urban living that can attract tourists and visitors at the same time has a strong local presence.

Dan Stubbergaard, architect and founder, Cobe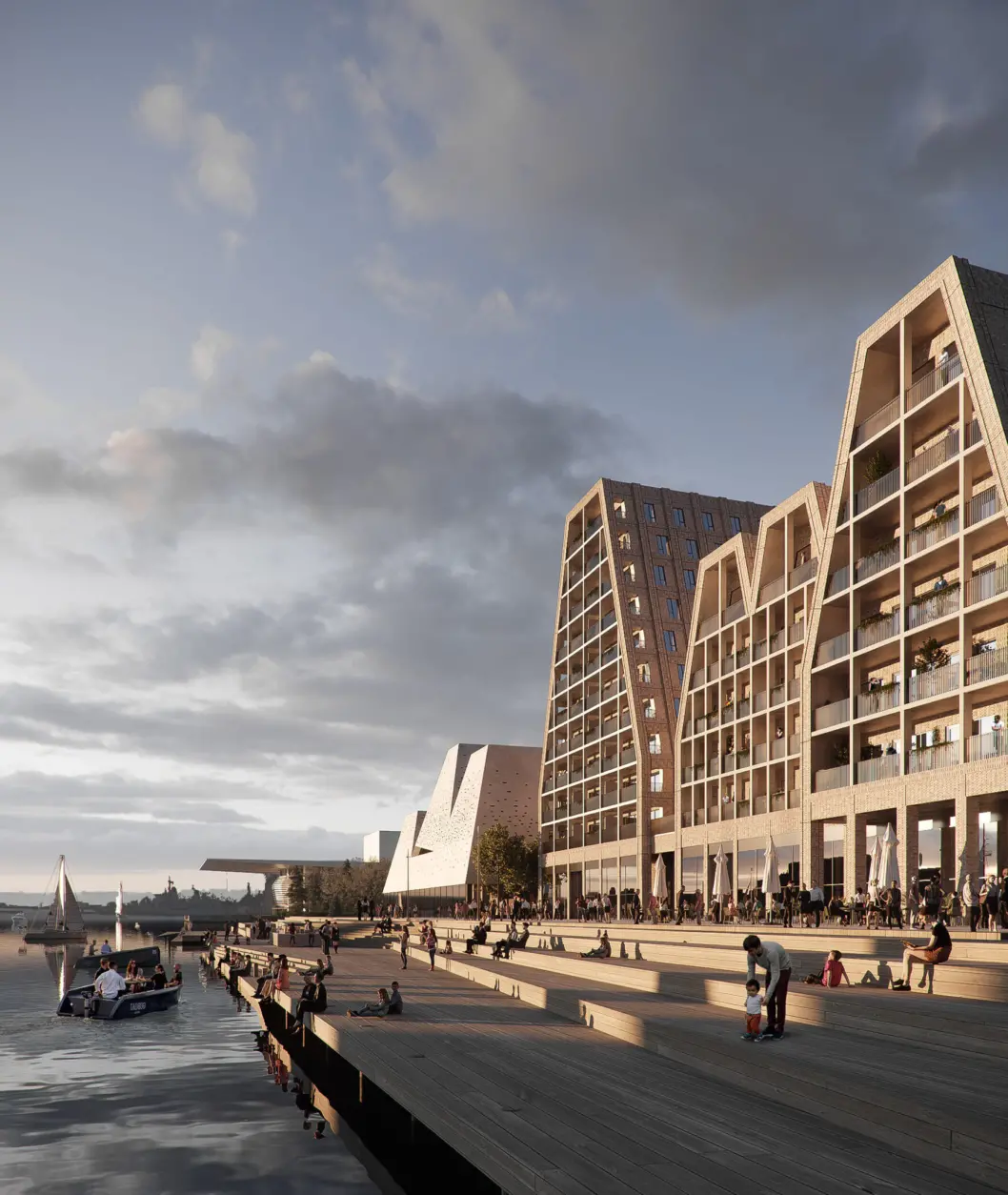 Small pocket spaces, lowered wooden platforms for boats, a wide harbour promenade and a public pool create a capacity for thousands of people to enjoy this blue urban living room.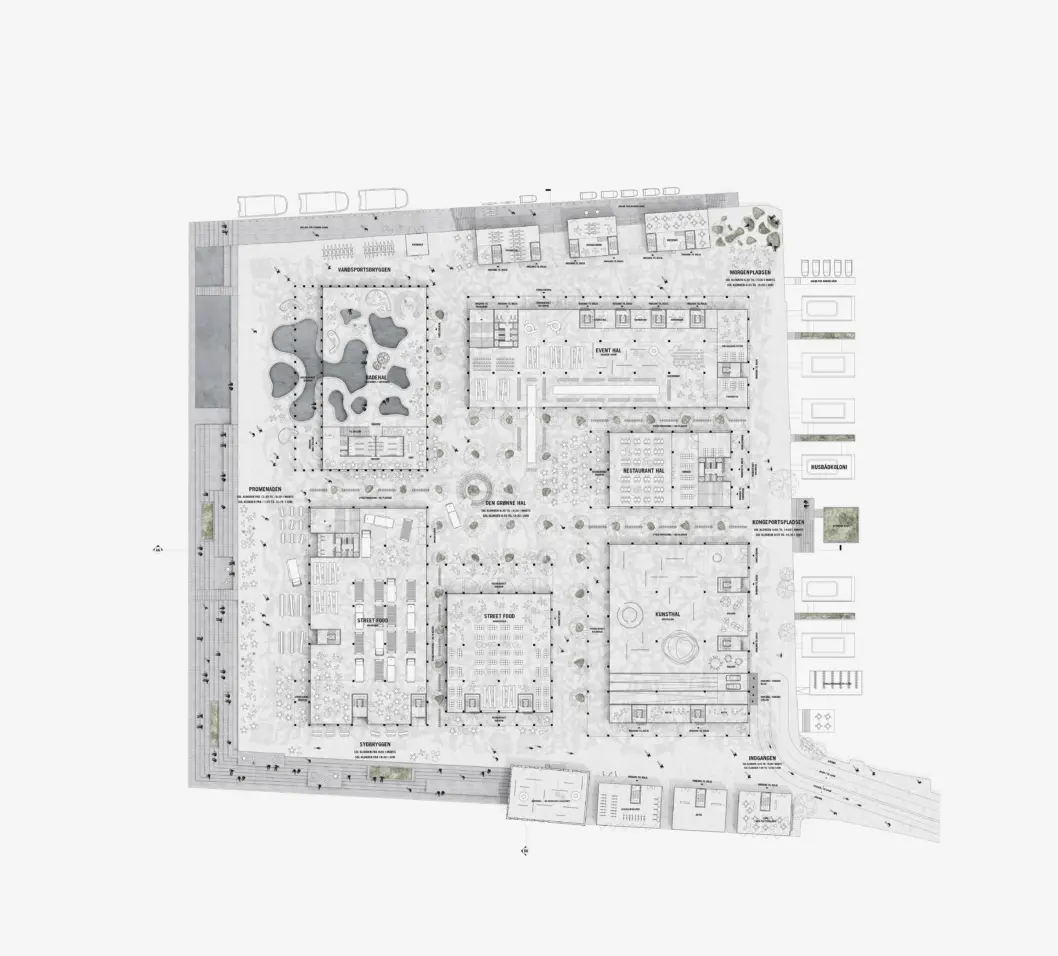 By placing the new buildings on top of the halls as one big perimeter block, an intimate and protected courtyard space emerges that serves as both a private rooftop garden and a public green space on the ground floor.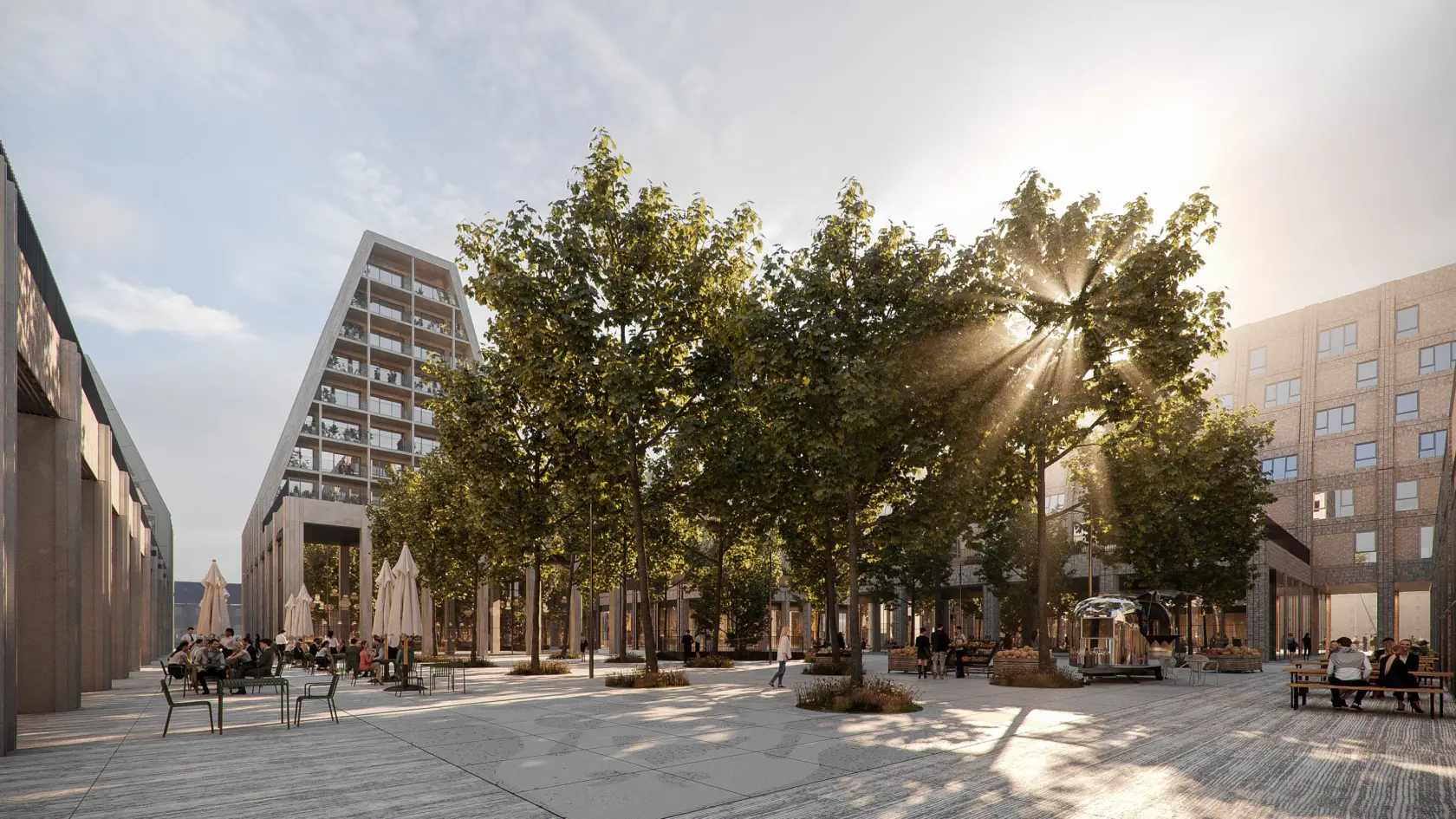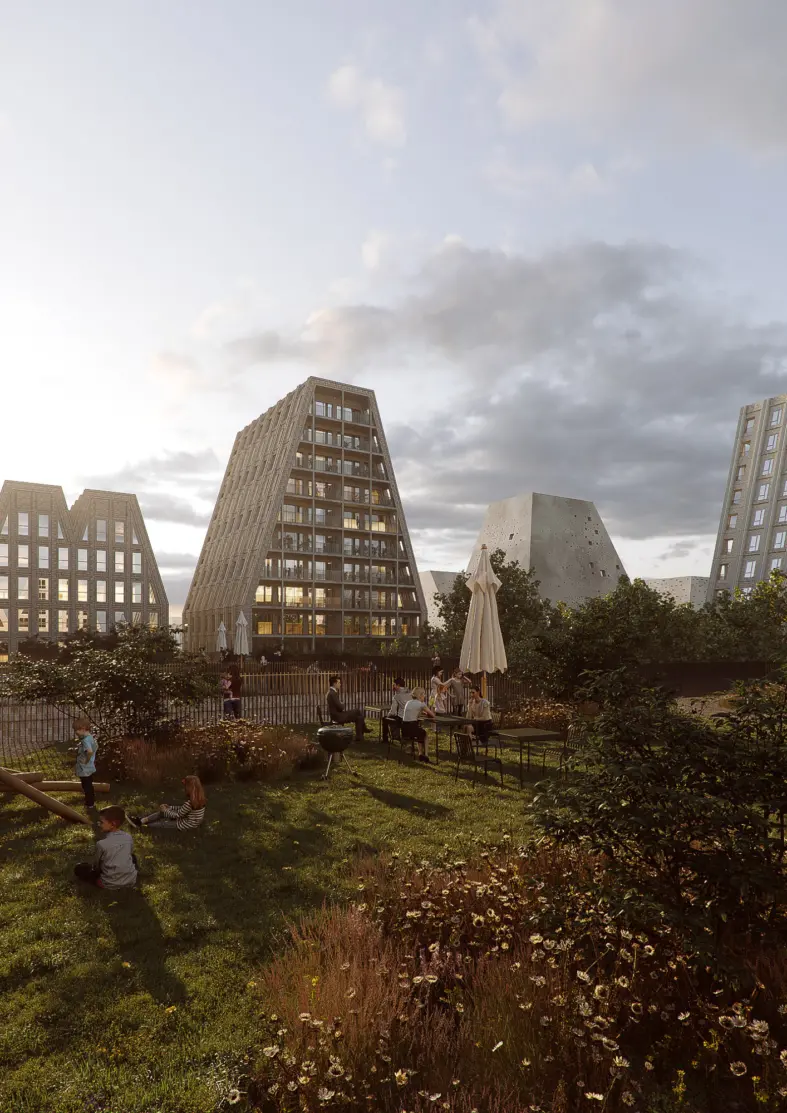 The new residents of Paper Island get a beautiful new green urban space right next door. The island across the small canal will soon be transformed to a big park inspired by the romantic gardens of the 19th century. The park is a donation from the A.P. Møller Foundation and designed by Cobe.