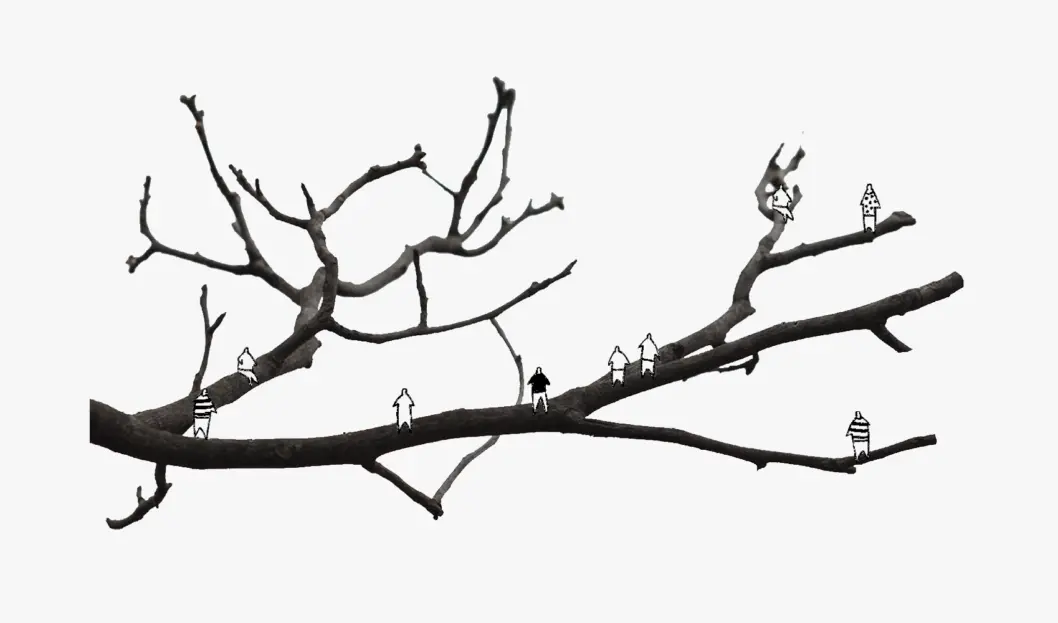 Like a branch, the
hovering structure
twists and turns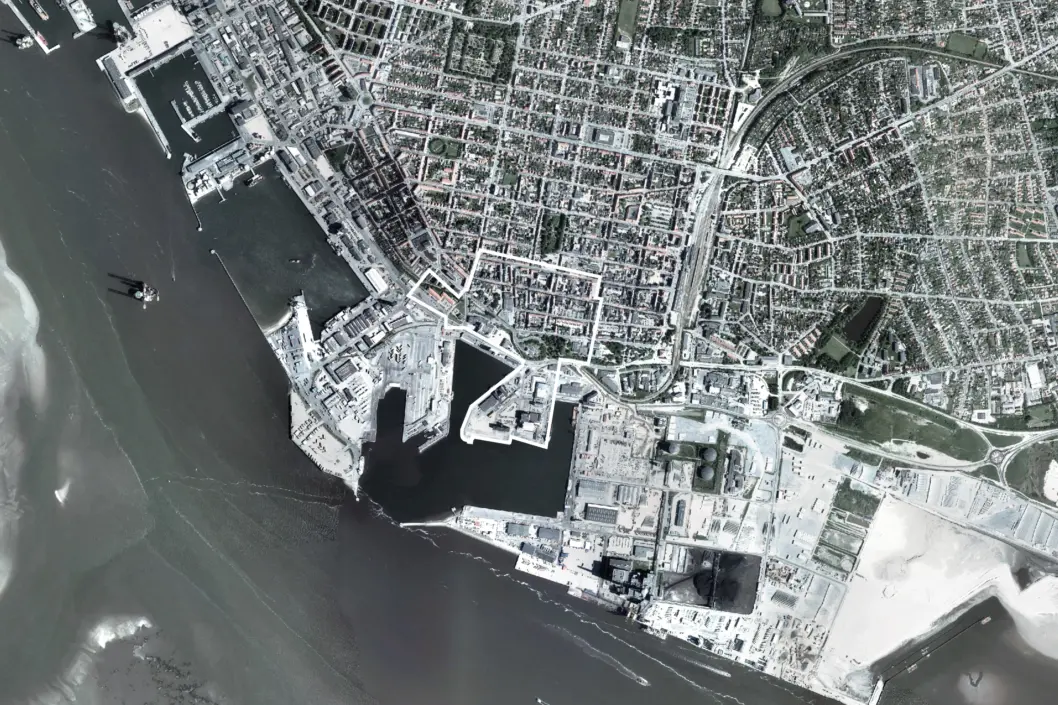 As Esbjerg has grown, the city and the harbour have begun to turn their backs on one another. However, as in many other Danish harbour cities, the relationship between water and city is changing, from industry to residential urban development. These cities all share a common challenge of bridging heavy infrastructure formerly serving the industry and reconnecting the historic city centers with the obvious qualities of the waterfront.
Creating safe and attractive soft mobility alternatives to car traffic is a key condition for accessible neighborhoods.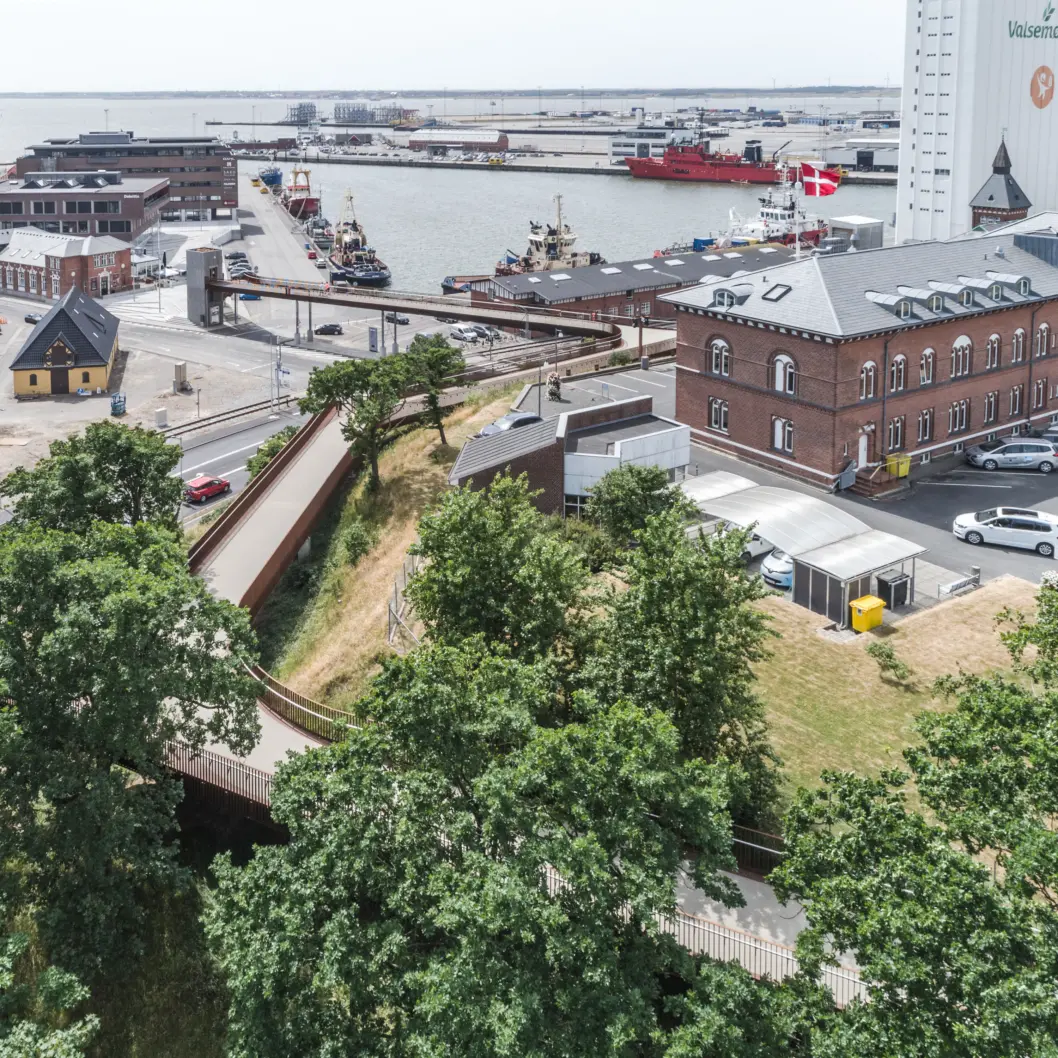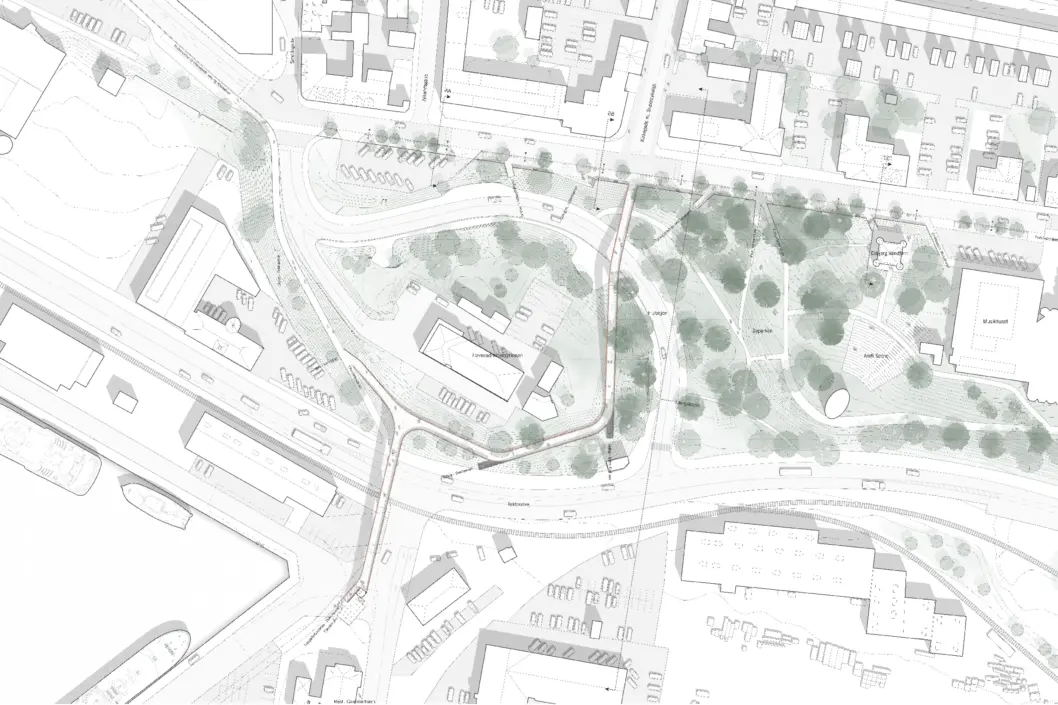 Soft infrastructure with
high recreational value
The bridge is superimposed as a light hovering structure that finds its way, twisting and turning, from the city to the harbour in an unpredictable rhythm that branches out into vantage points, plateaus, stairs and connecting pathways, leaving green surfaces and mature trees untouched.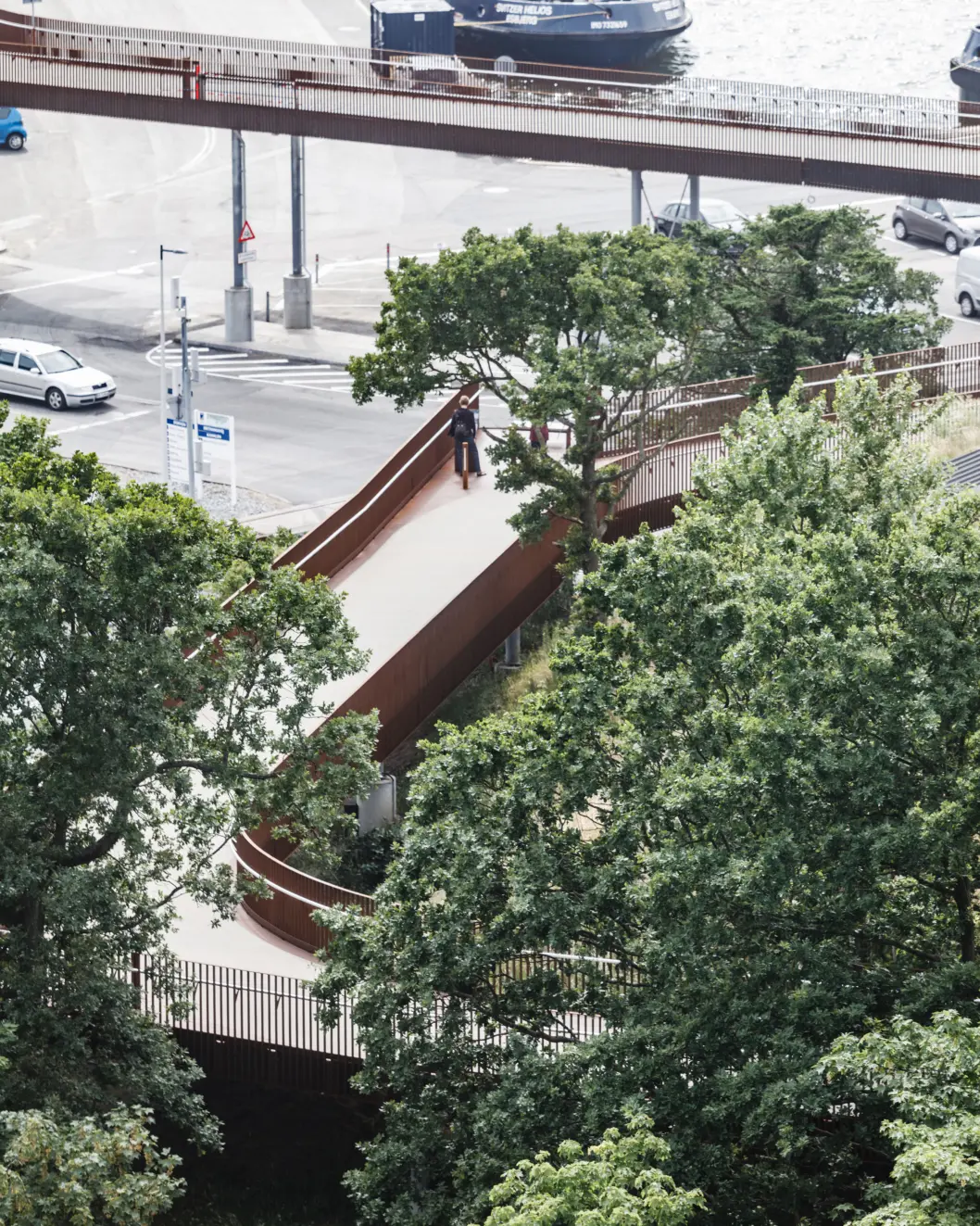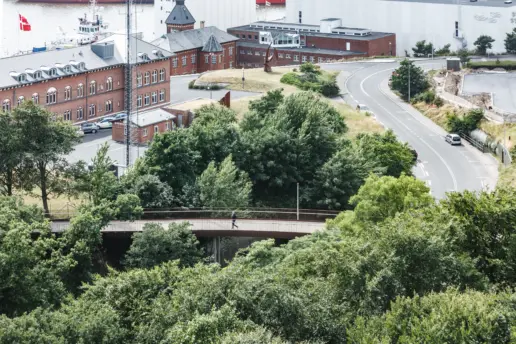 The bridge winds its way through the tree crowns of the city park. The expressive topography and the many beautiful beech trees are maintained in the project, as the bridge gently bends to move in and around the landscape.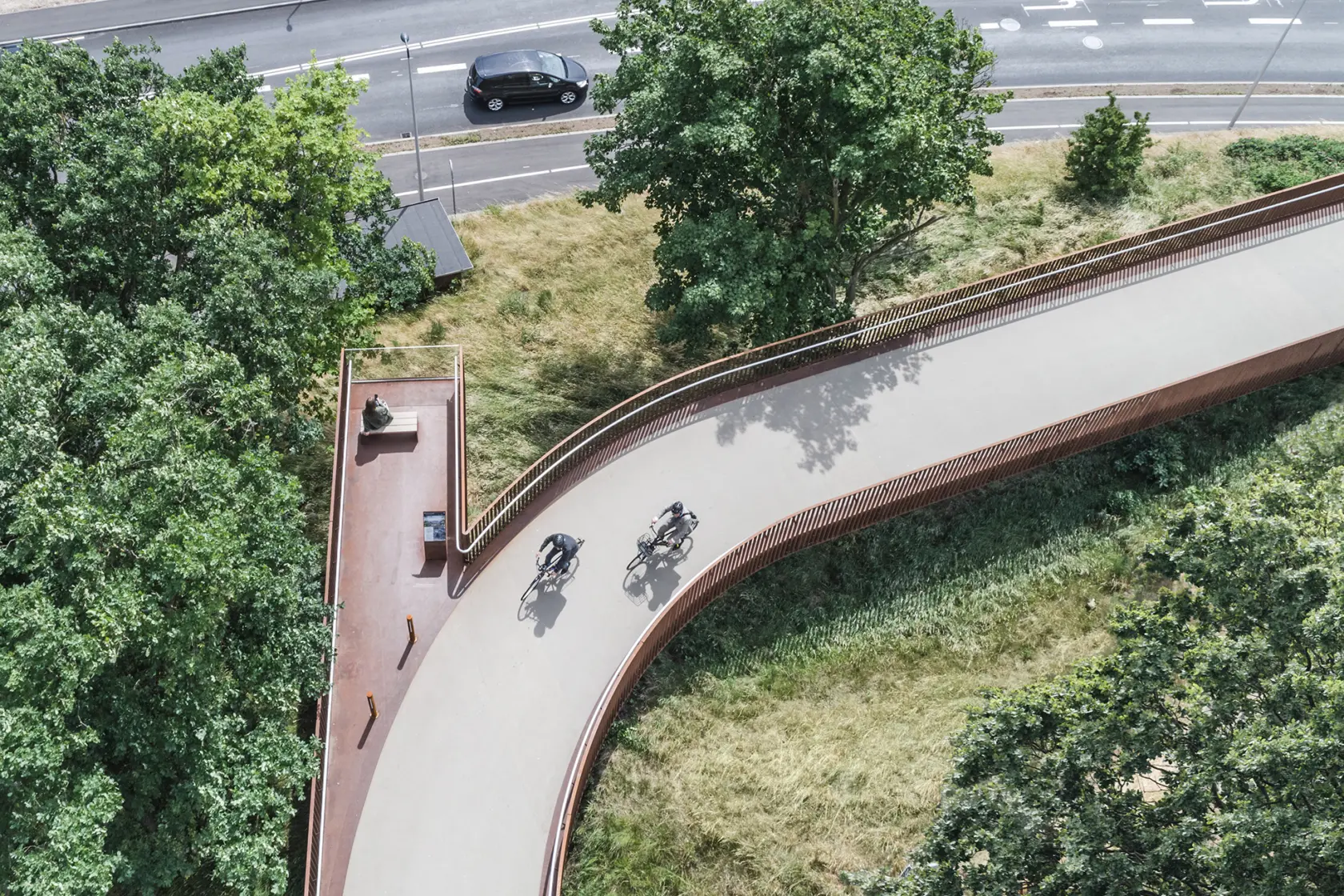 Landgangen can be seen as the glue that binds the city and port together. The bridge and promenade are designed and constructed as a branch that winds between the crowns of the existing trees and bunkers of the city park. Along the way, a number of observations posts are created towards both the city and the harbor. With this project, both the physical and the mental connection between the city of Esbjerg and the Port of Esbjerg are restored, after having turned their backs on each other for so many years.

Dan Stubbergaard, architect and founder, Cobe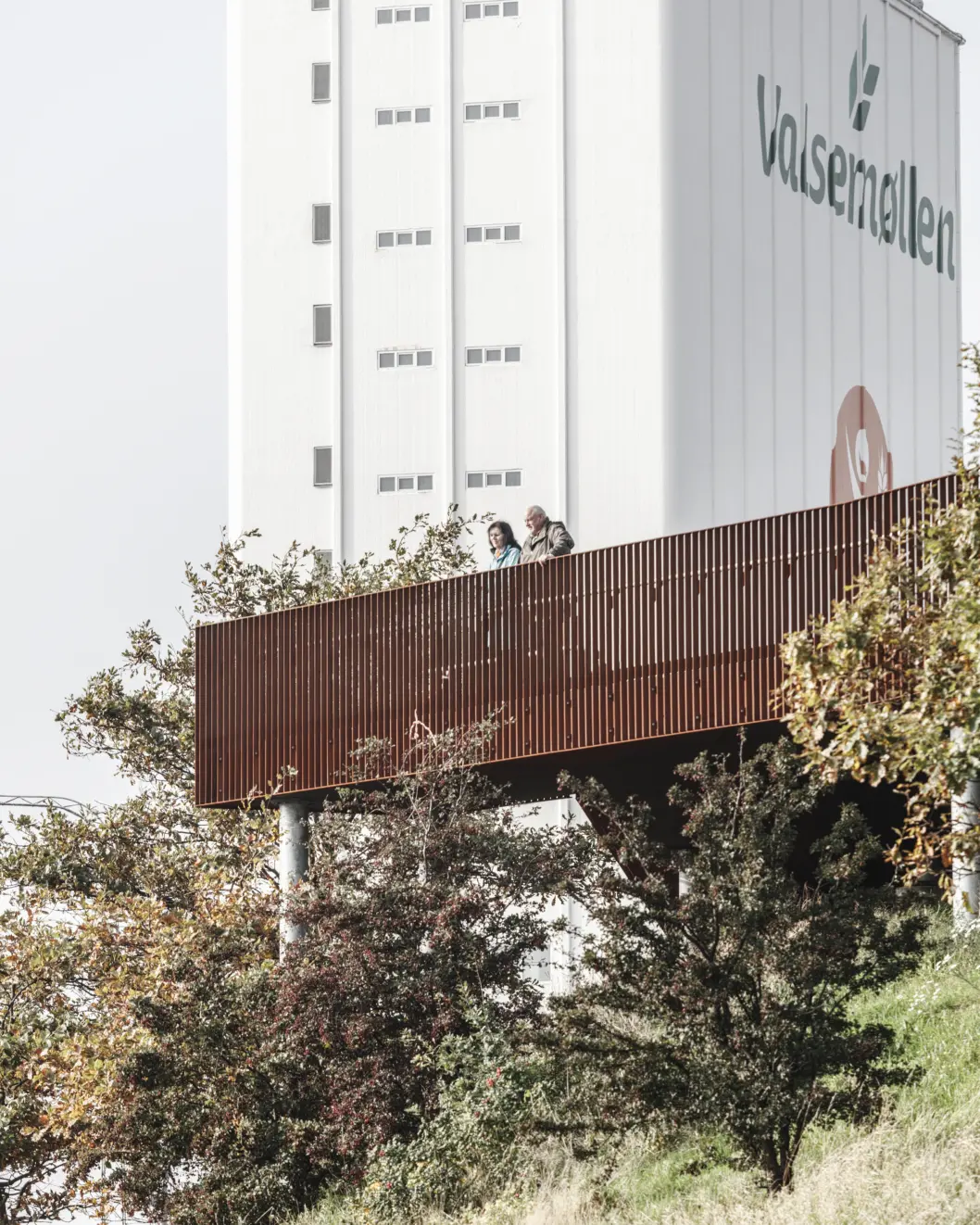 Originally built for infrastructure, the bridge has become a meeting point in the city.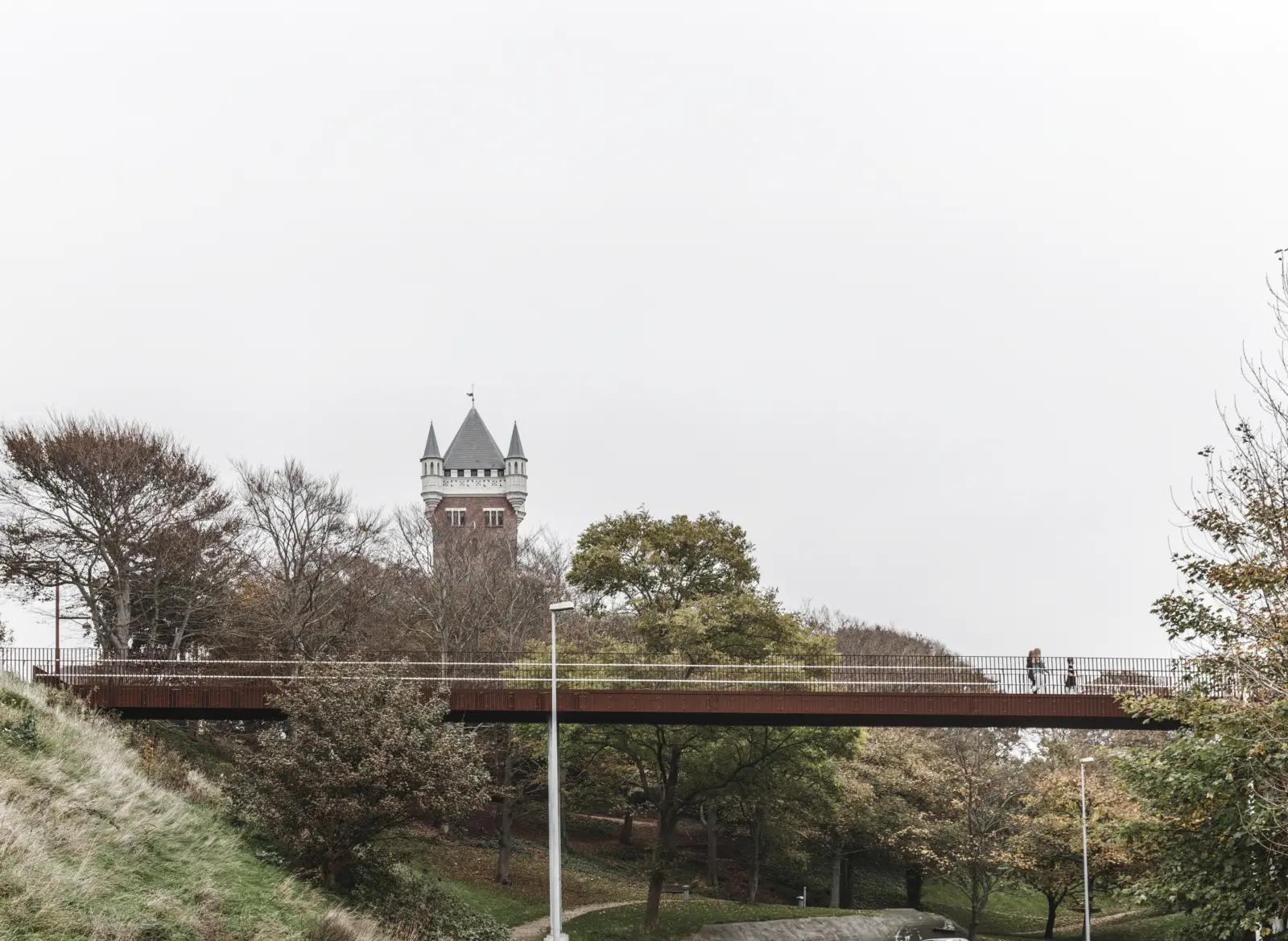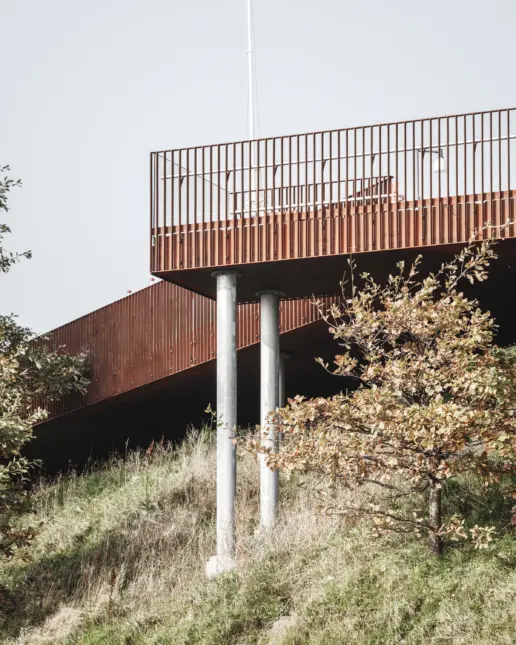 The soft curves of the bridge are tailored to the speed and movements of the many bicyclists crossing it daily.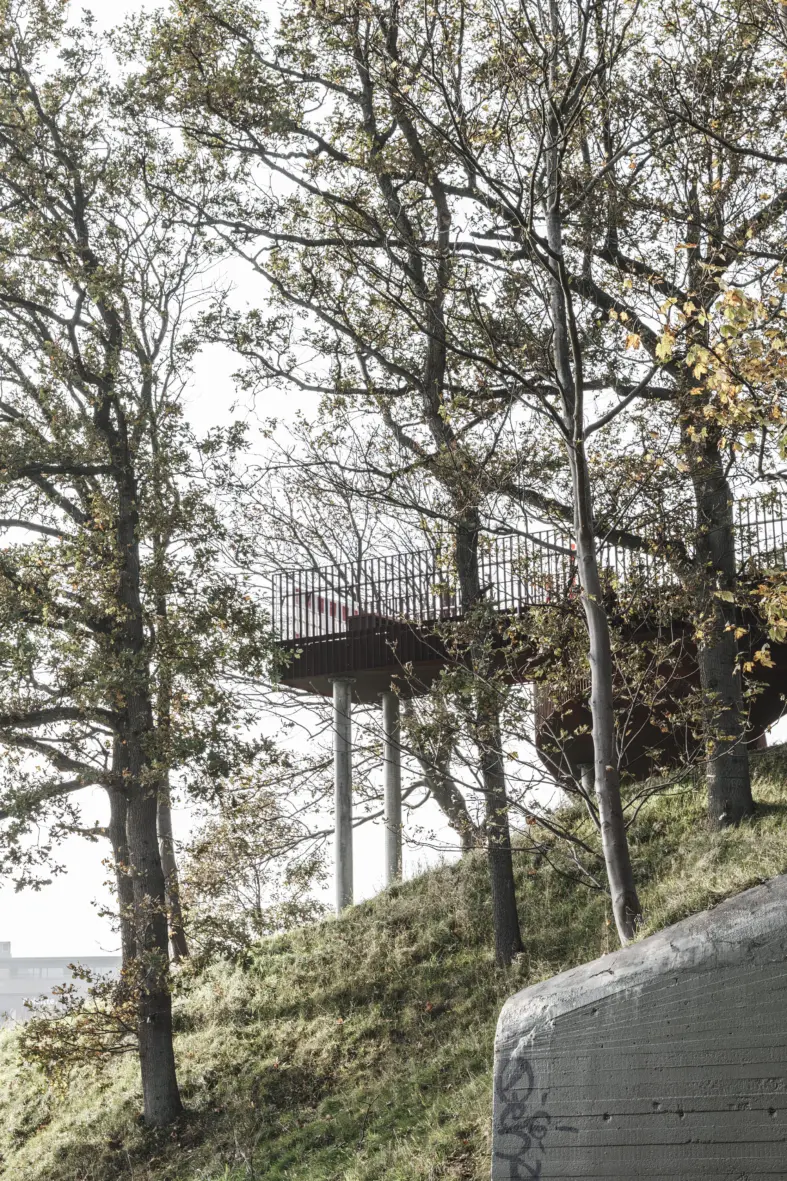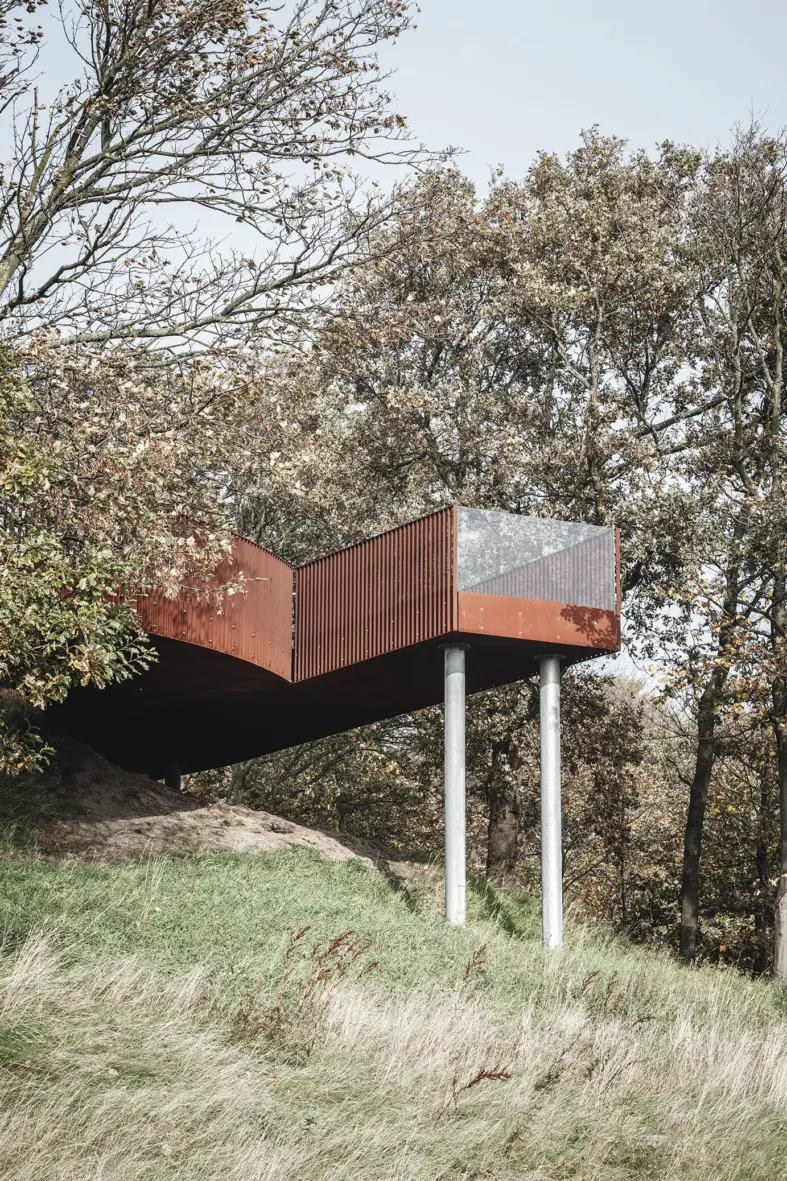 Landgangen offers spectacular views and quiet places for withdrawal and contemplation, creating places to de-stress in an urban setting. The many new vantage points provide new perspectives of the harbour and sea.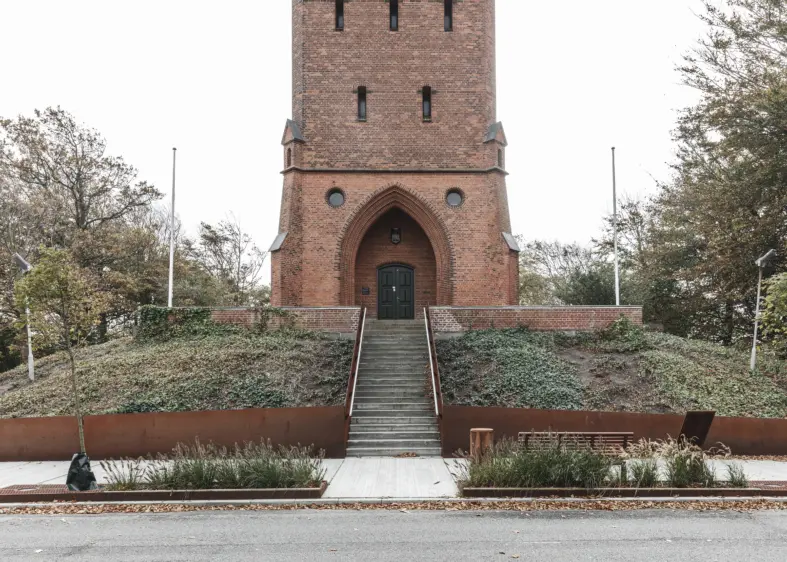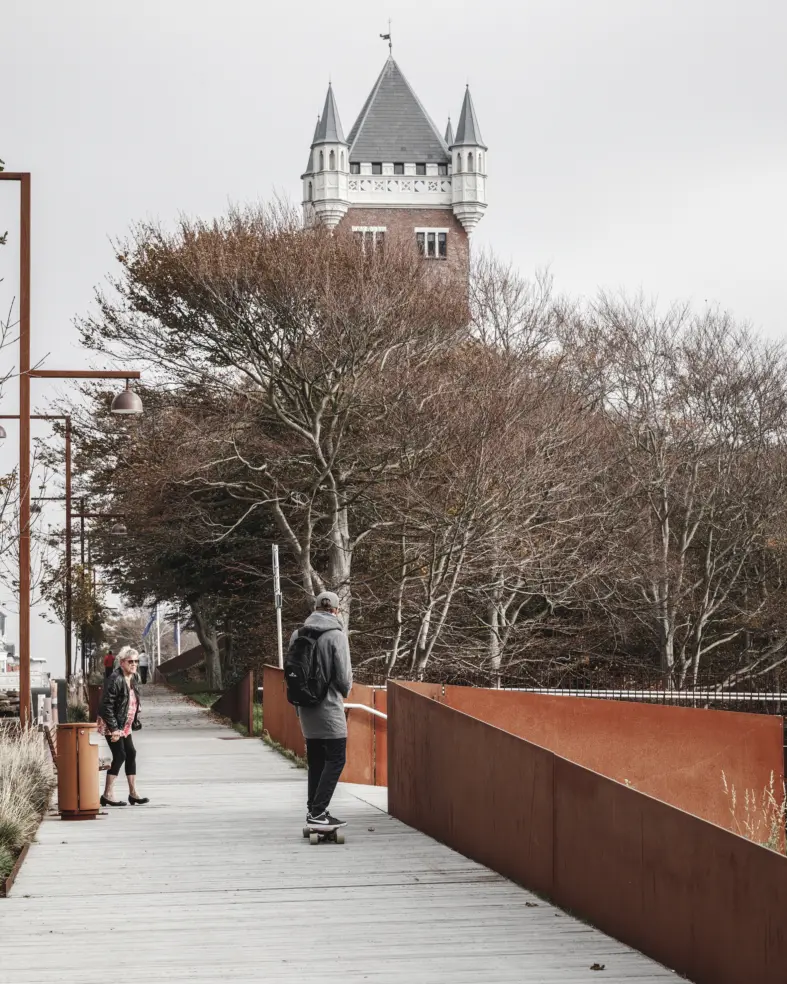 The park's historical layers with the water tower and the bunkers from World War II are revealed through the many vantage points, which also contain information on local history.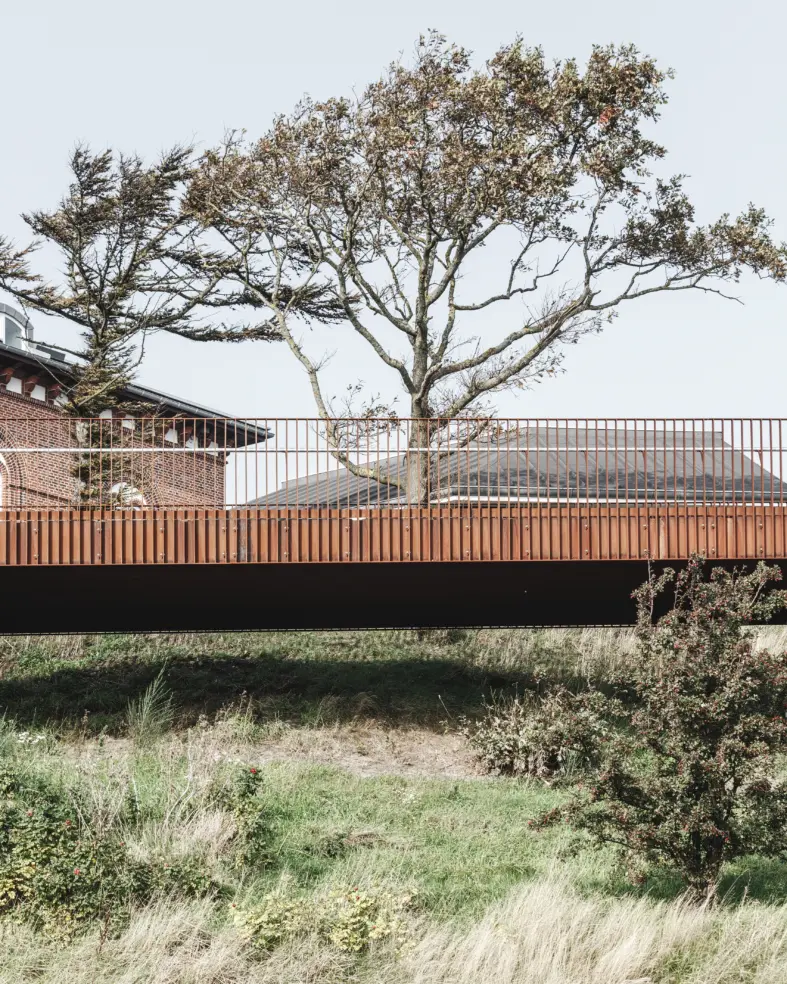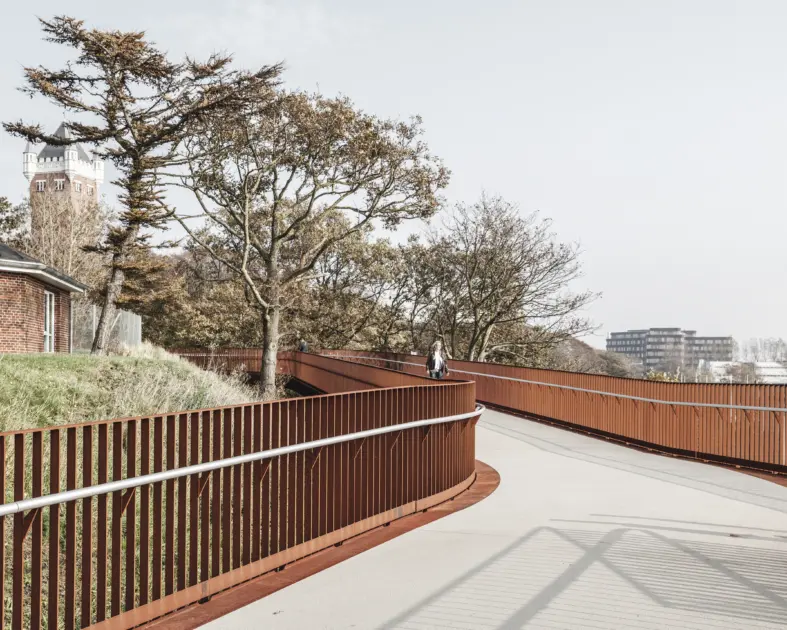 As seasons change, so does the nature of the bridge. In the summer time the bridge is an element of contrast in the park, and in autumn it disappears among the red and yellow leaves.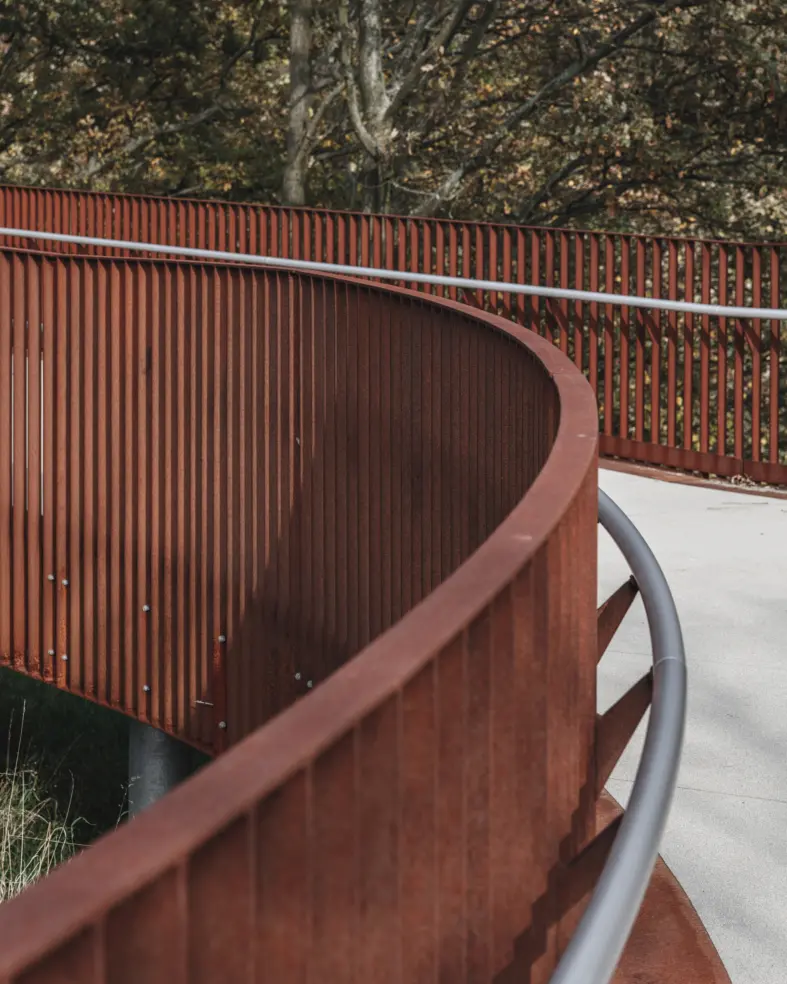 Landgangen is the bridge between harbour and city. The Corten steel inscribes itself in the area's expression, linking the raw harbour environment with the red bricks of Esbjerg's city center.