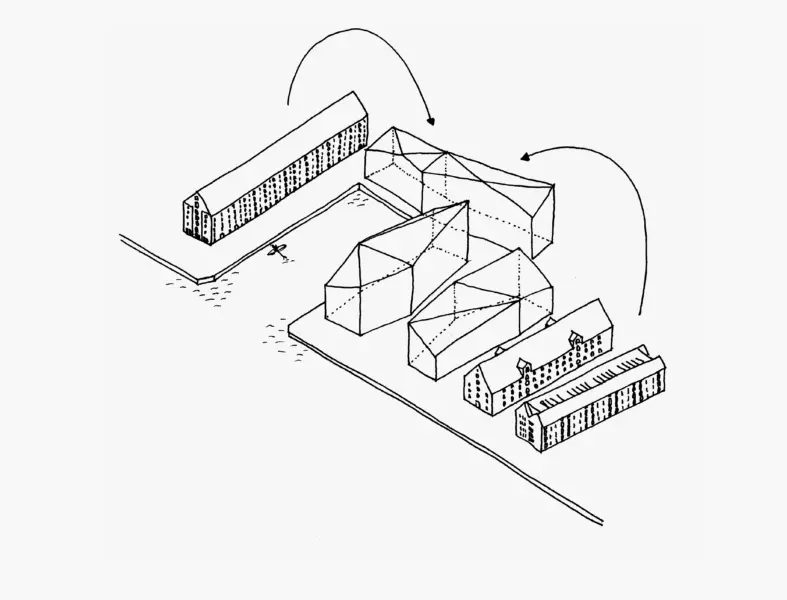 The residential development at Krøyers Plads won the MIPIM award for best residential development in 2015 and is the first housing project to receive the Nordic Swan Ecolabel, testimony to high standards for indoor climate, energy use, minimizing toxic additives in building materials and high lifecycle demands.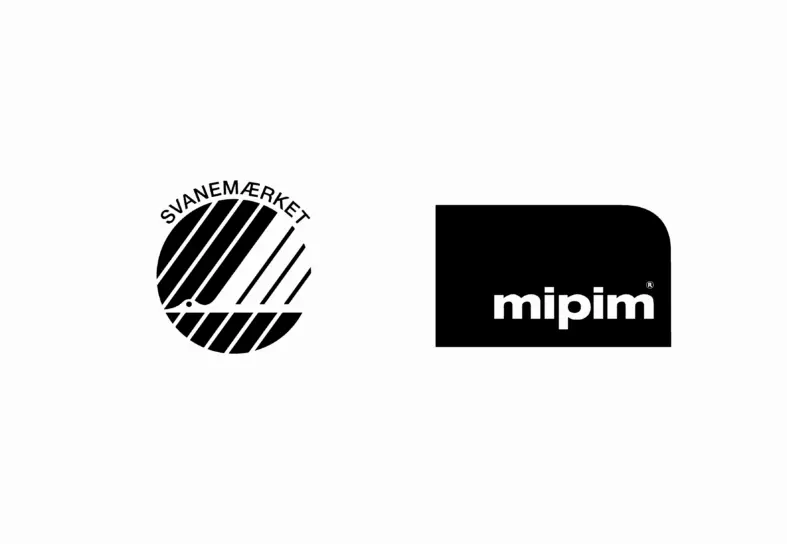 Fitting into the
surroundings
With the previous unsuccessful visions for the Krøyers Plads site in mind, we knew that we had to take the design in a very democratic and contextual direction.
The harbour front is defined by a series of industrial warehouses, all situated perpendicular to the water's edge, with characteristic gables in varying heights. The location, materiality and configuration of the buildings at Krøyers Plads are deeply anchored in the typological features of the warehouse.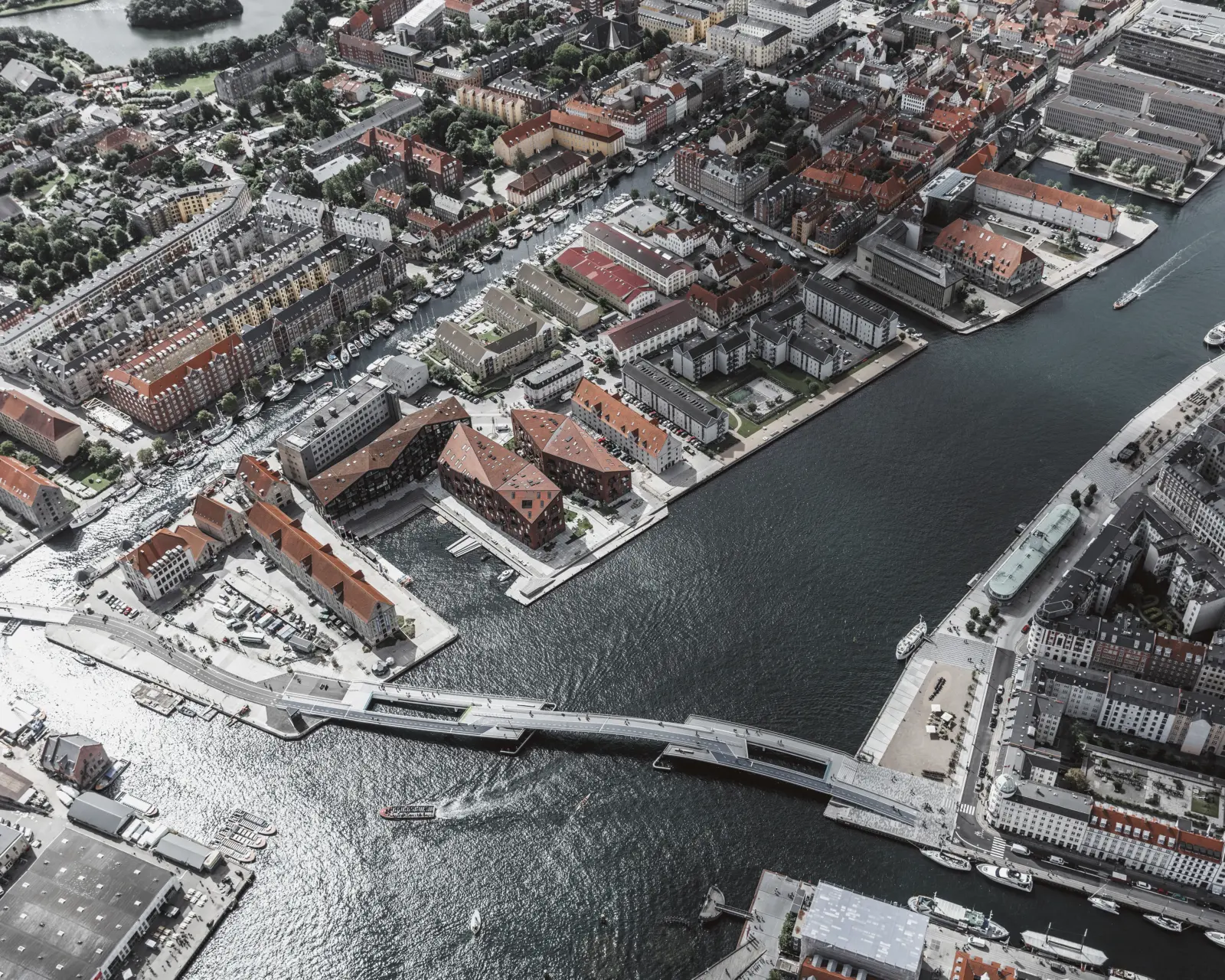 Instead of inventing a new building typology, Krøyers Plads became a reinvention of the one already found adjacent to the site – the industrial warehouse.

Dan Stubbergaard, architect and founder, Cobe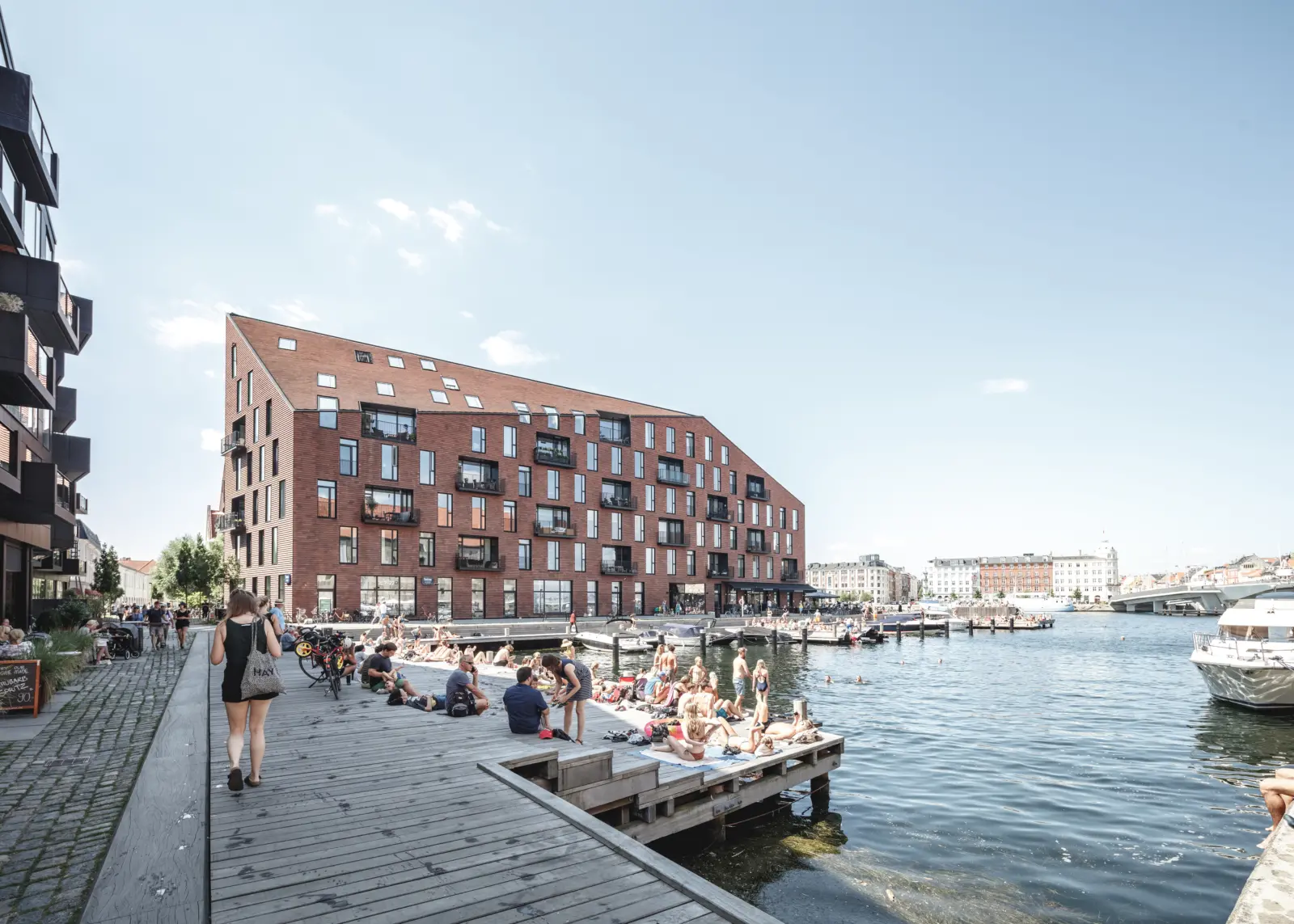 The Krøyers Plads façade takes its inspiration from the red tile materiality on the roofs of the old warehouses in the area.
The Krøyers Plads development is situated in the front row of Copenhagen's inner harbour, a former busy industrial port. Today, more than 300 hectares of water surface have been cleaned to bathing quality, utilizing a tremendous recreational resource. The orientation of the buildings at Krøyers Plads ensure access to the water for the residents, other Copenhageners and tourists visiting the city.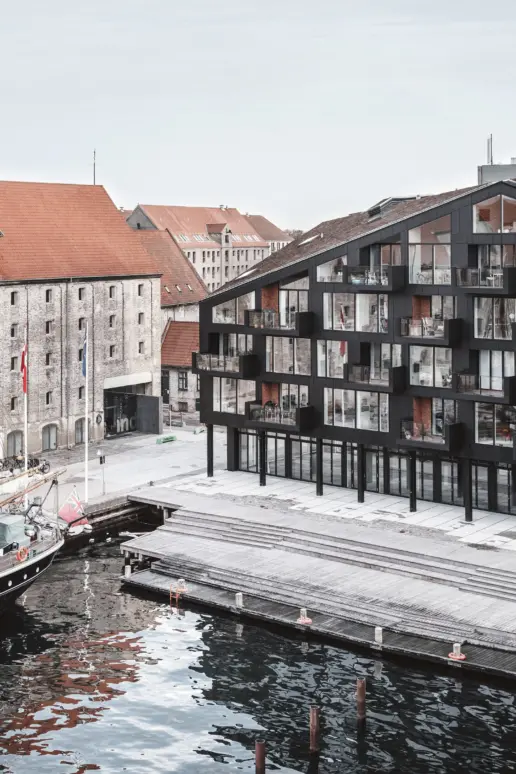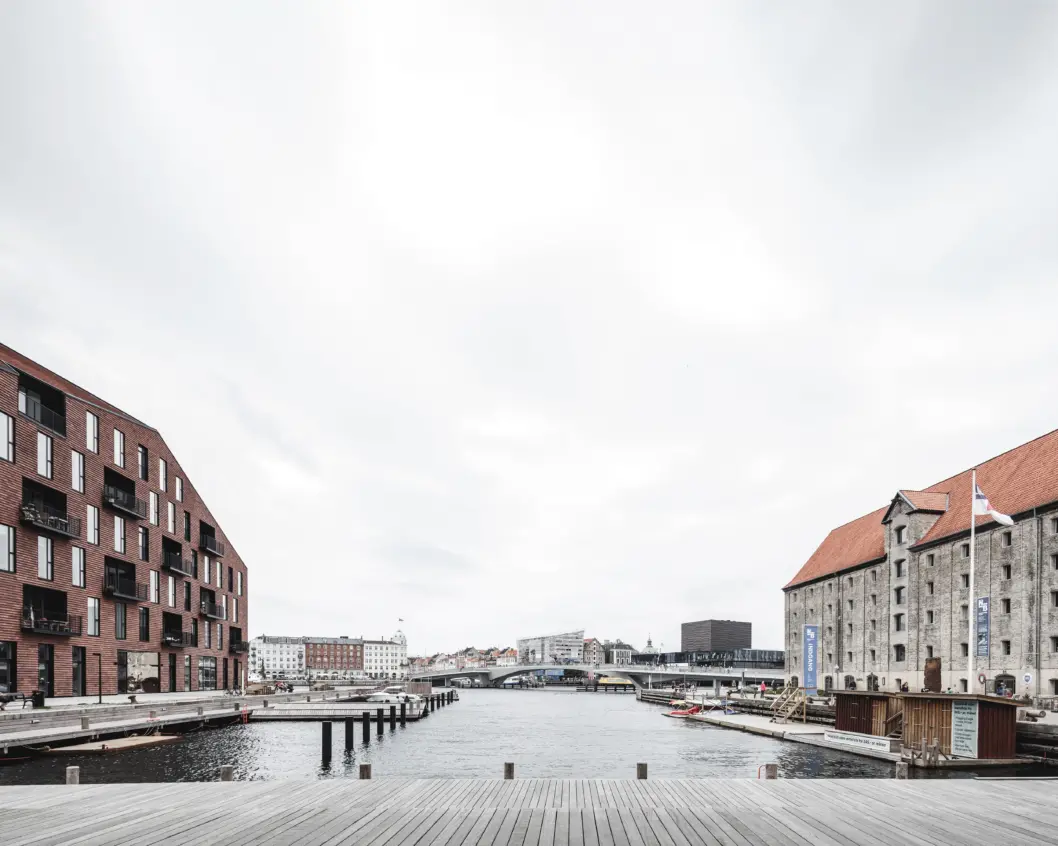 The interior open spaces of the development offer a quiet space for the residents and the more than 30,000 people passing by on bike or foot every year: A green garden rather than a dense urban hardscape.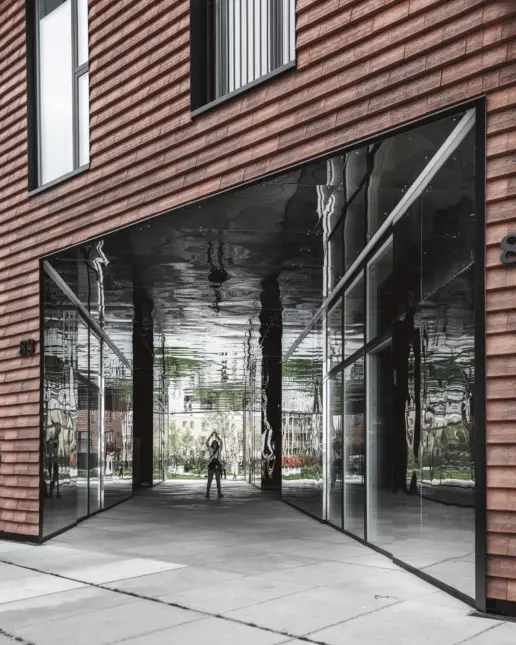 The Krøyers Plads development is the first to receive the Nordic Swan Ecolabel, ensuring the residents a home with good possible indoor climate and an improved energy performance.