A modern cultural center should facilitate the opportunity of meetings between people. It should be the city's living room, the most public, open and popular building in the city. A place that is worth a visit for all generations.
Connecting the
historic city with the
redeveloped harbour
Køge's new cultural center is located between the historic, small-scale city of Køge and the large, industrial harbour, currently being developed into a new, vibrant urban district. The cultural center will be an important link between these two areas and should combine the scale of the individual and the community by supplying a variety of formal and informal spaces.
Urban space becomes
cultural space
The new cultural center as a public living room for Køge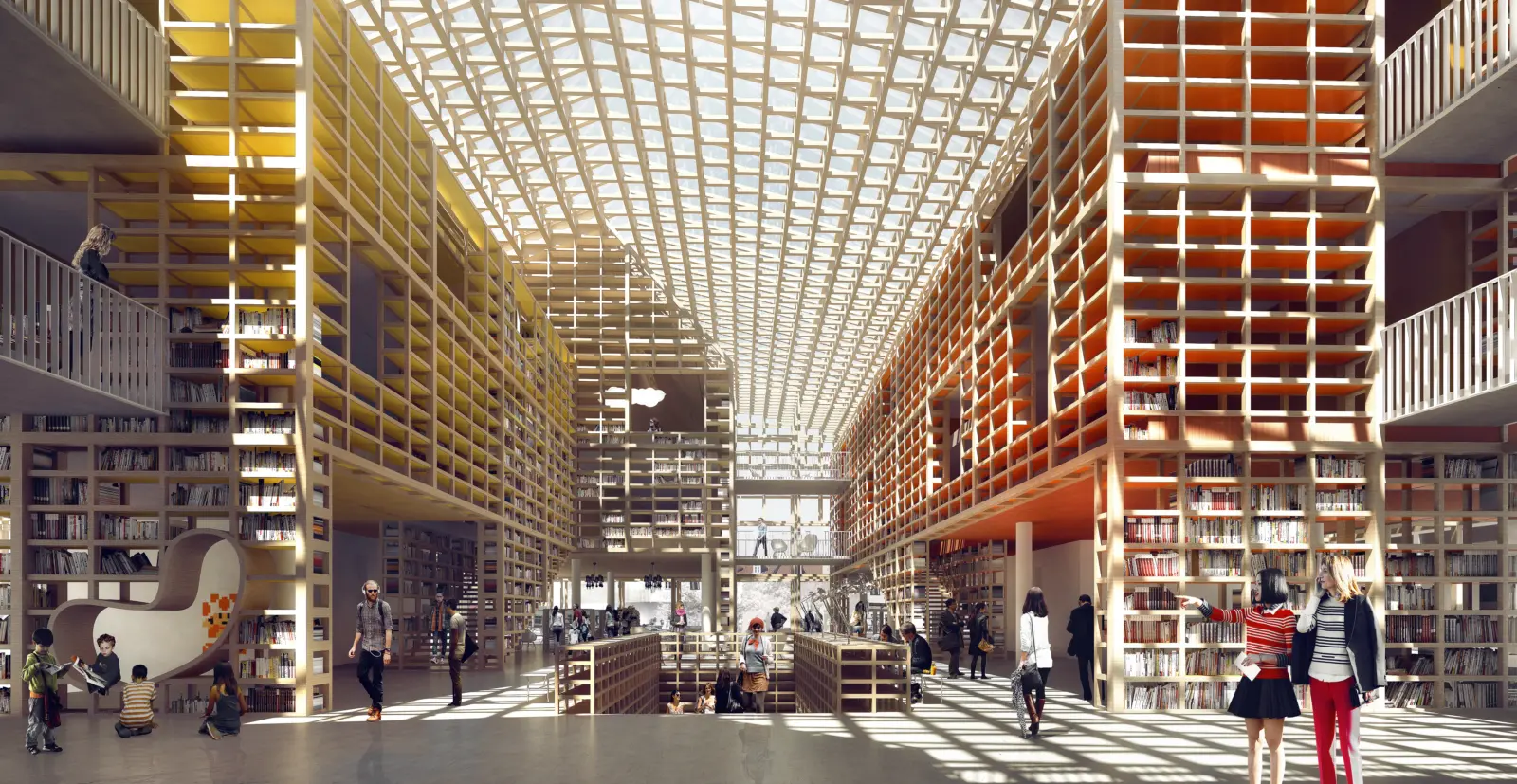 The culture house is a public living room for the city of Køge. An interior urban square becomes the heart of the culture house

Dan Stubbergaard, architect and founder, Cobe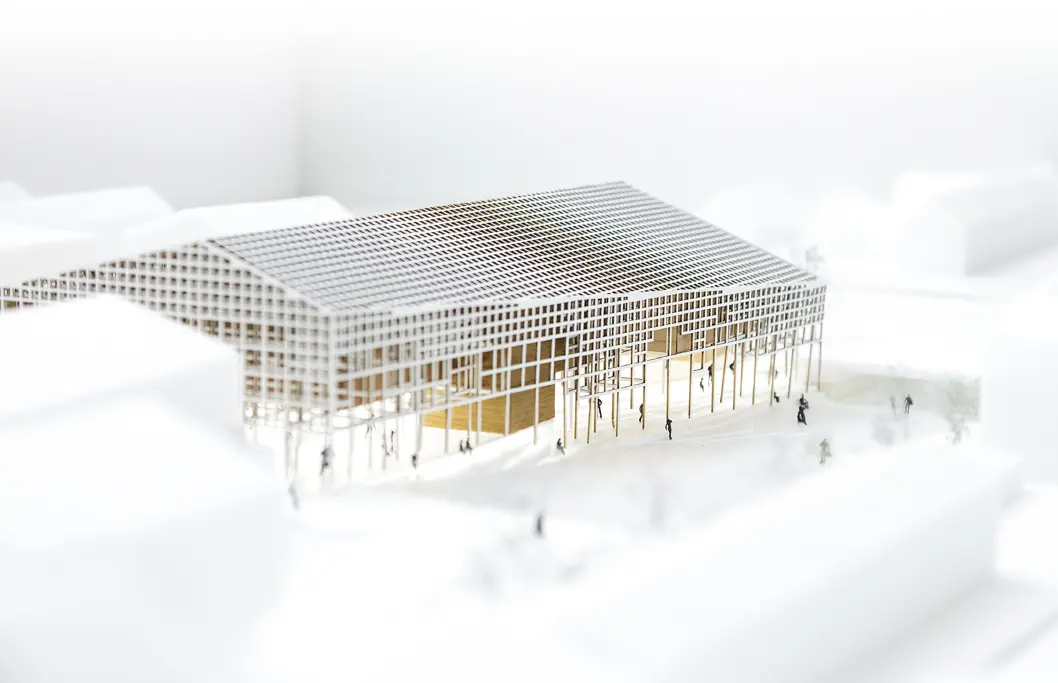 The cultural center is anchored in Køge's historic city center and its diverse cultural scene. The building's expression with a visible wooden structure is inspired by the city's fine and distinctive half-timbered houses. In the new cultural center, the timbered building is given a new function as a setting for culture.
Buildings within a building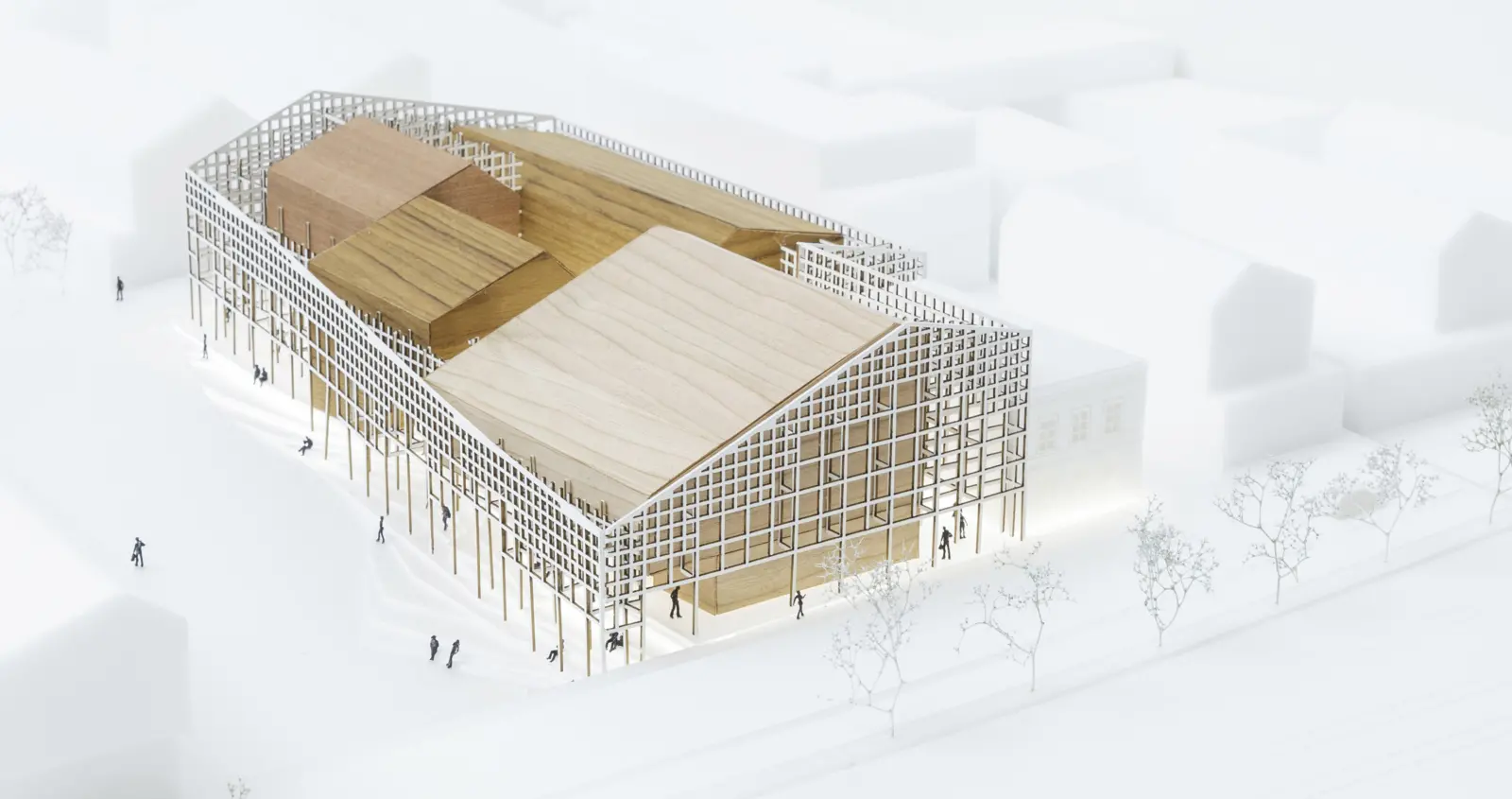 The cultural center consist of five houses, which are inhabited by different cultural functions. Different needs, demands and spatial areas shape the characteristic of each individual house.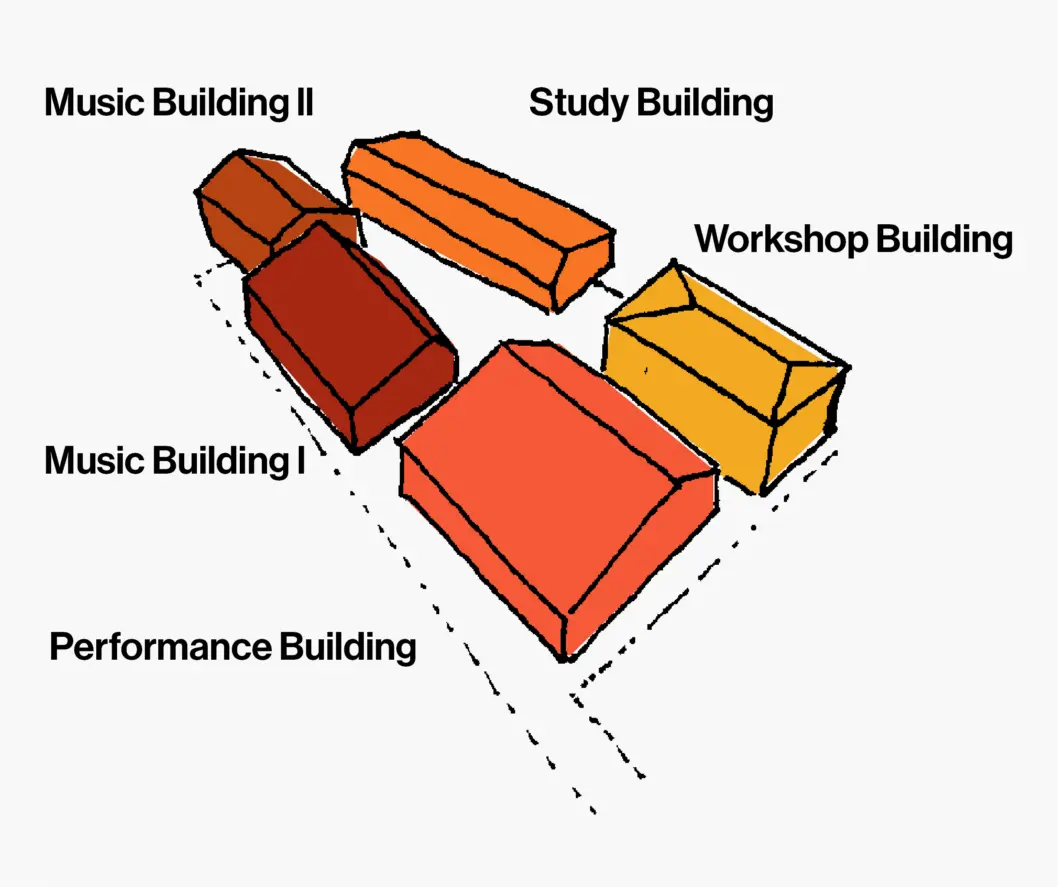 A large atrium creates the interior public square, the heart of the building where everyone can meet. The "building within a building" concept creates a versatile venue with large flexible and open spaces as well as small pockets and niches.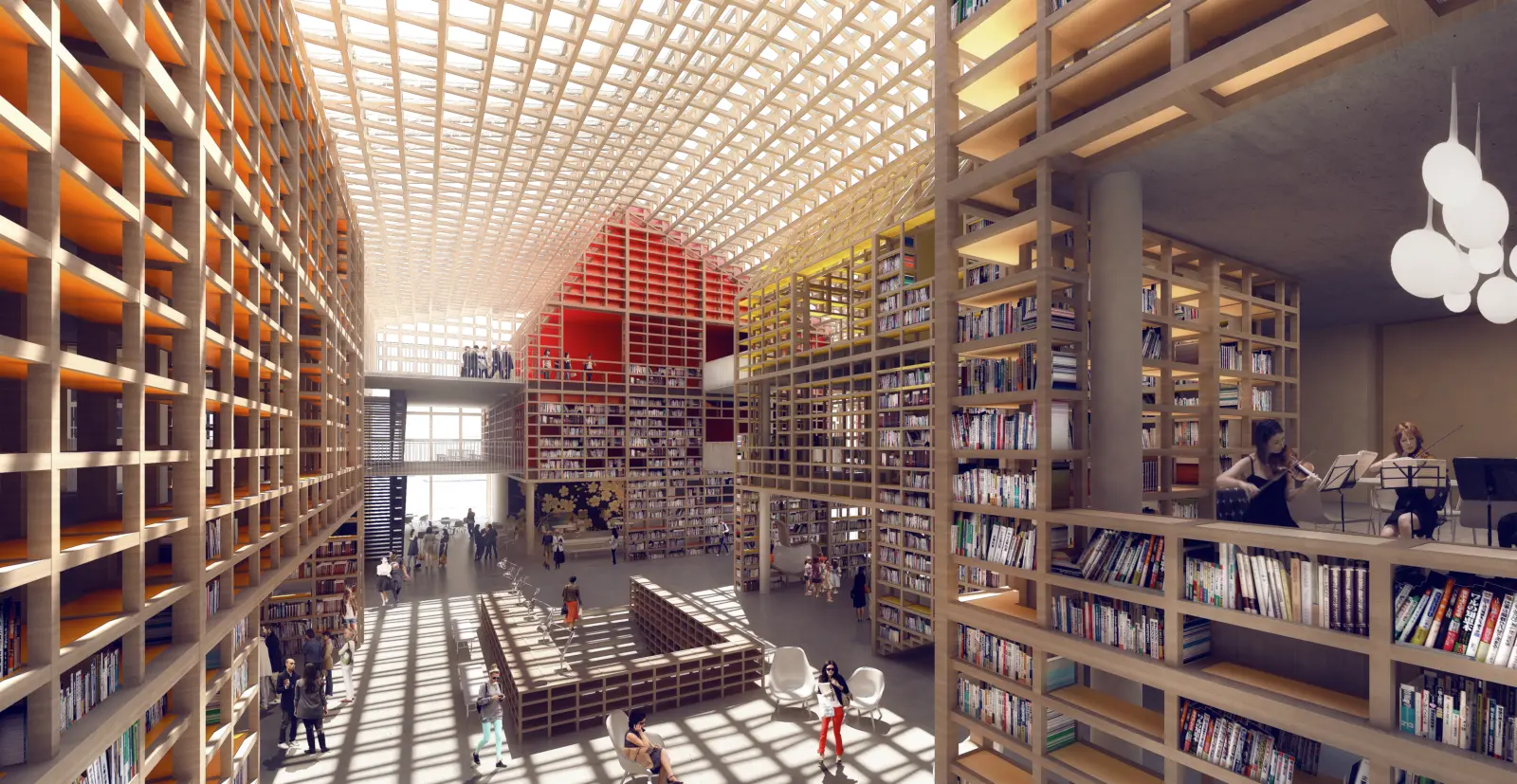 A dynamic frame for culture – robust and flexible