Geely Group has an innovative strategy and a portfolio of interesting brands ranging from the world-known Swedish brand Volvo, London's electric taxicabs, US-based Terrafugia, which aims to develop flying cars for private users, and Lynk&Co, which offers an innovative Netflix-like subscription service for electric rental cars.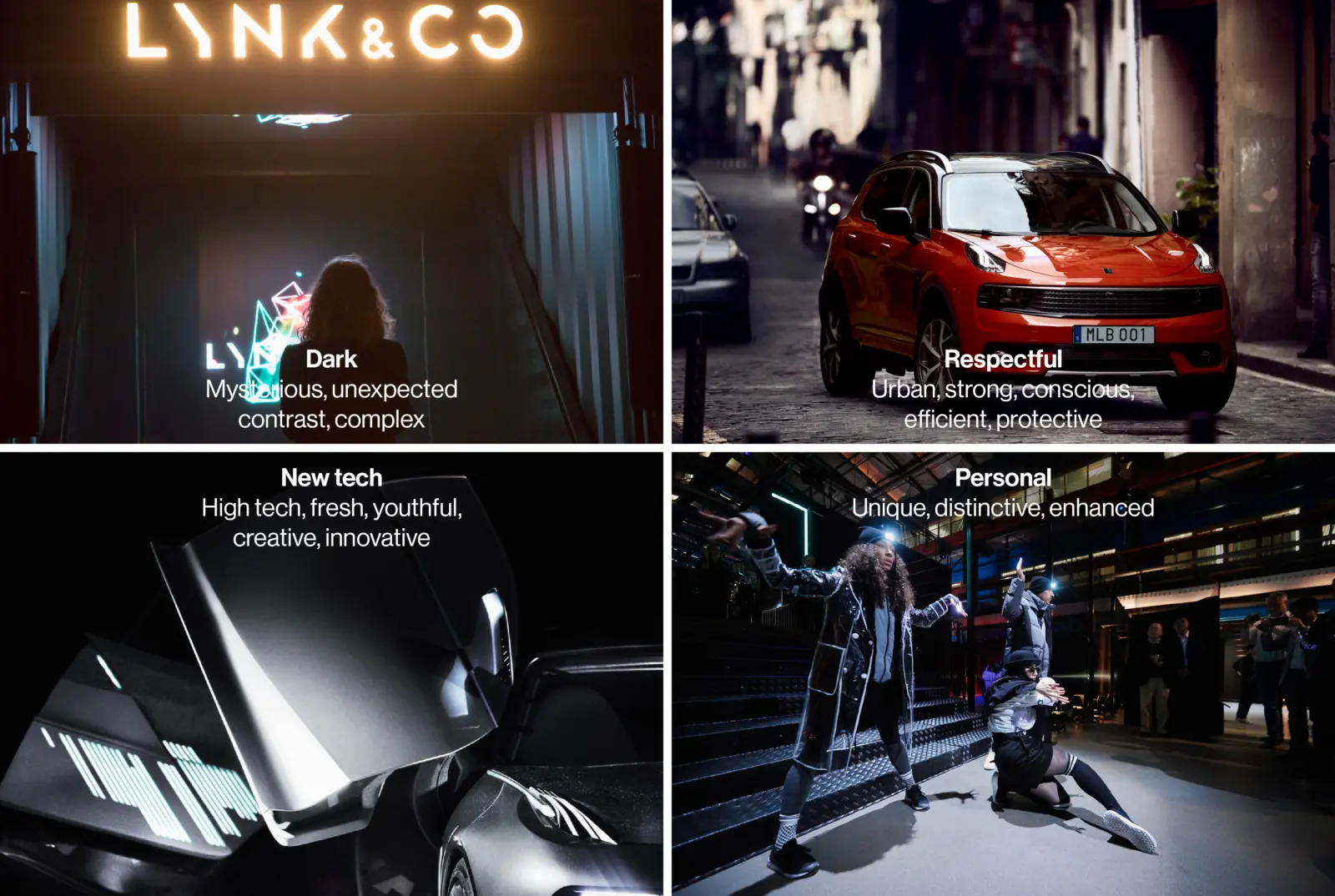 The design center is a multi-purpose building that strengthens and reflects the company's identity and philosophy, rooted in an automotive design defined by themes such as "personal", "new tech", "dark", "urbanism" and "respect".
Unique location on
Gothenburg's
harbor front

The building is located at Gothenburg's buzzing and beautiful waterfront with the view towards the city's old town.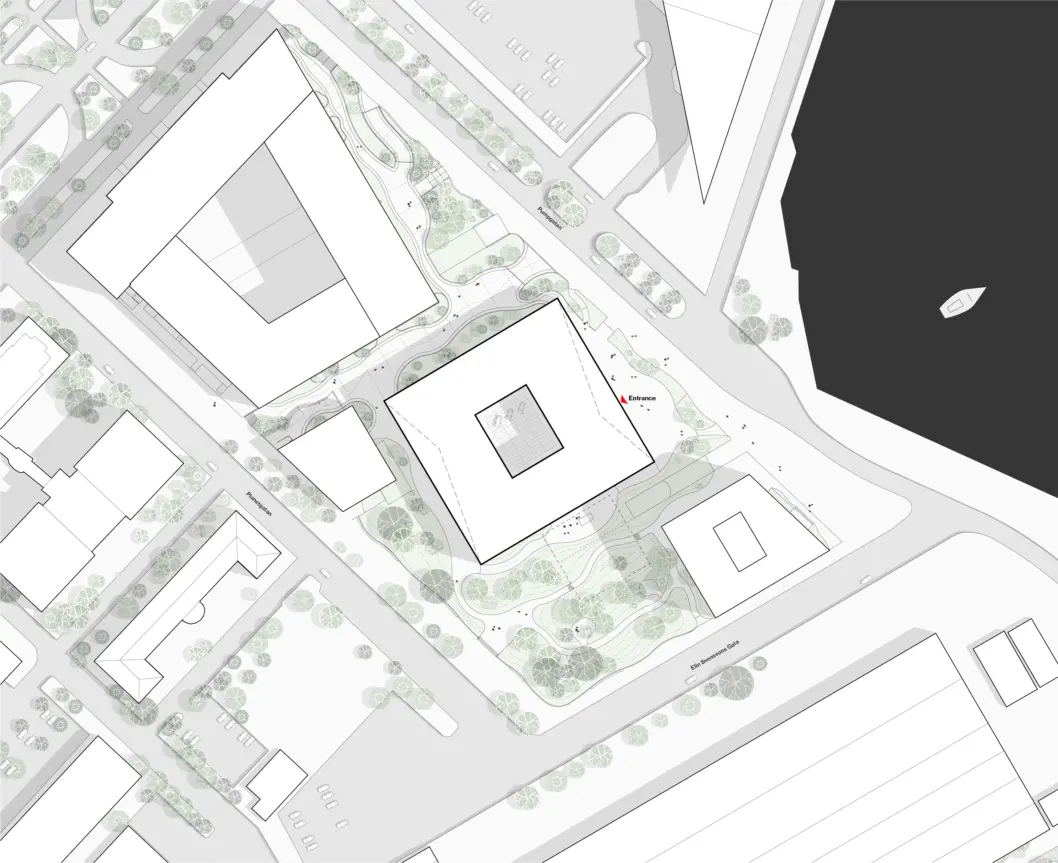 Urgent transition from
fossil fuels to green
transportation
The exterior materials are inspired by an automotive universe and setting, where the use of glass and metal in the facade and concrete on the terrain creates a natural connection with the cars that are designed inside.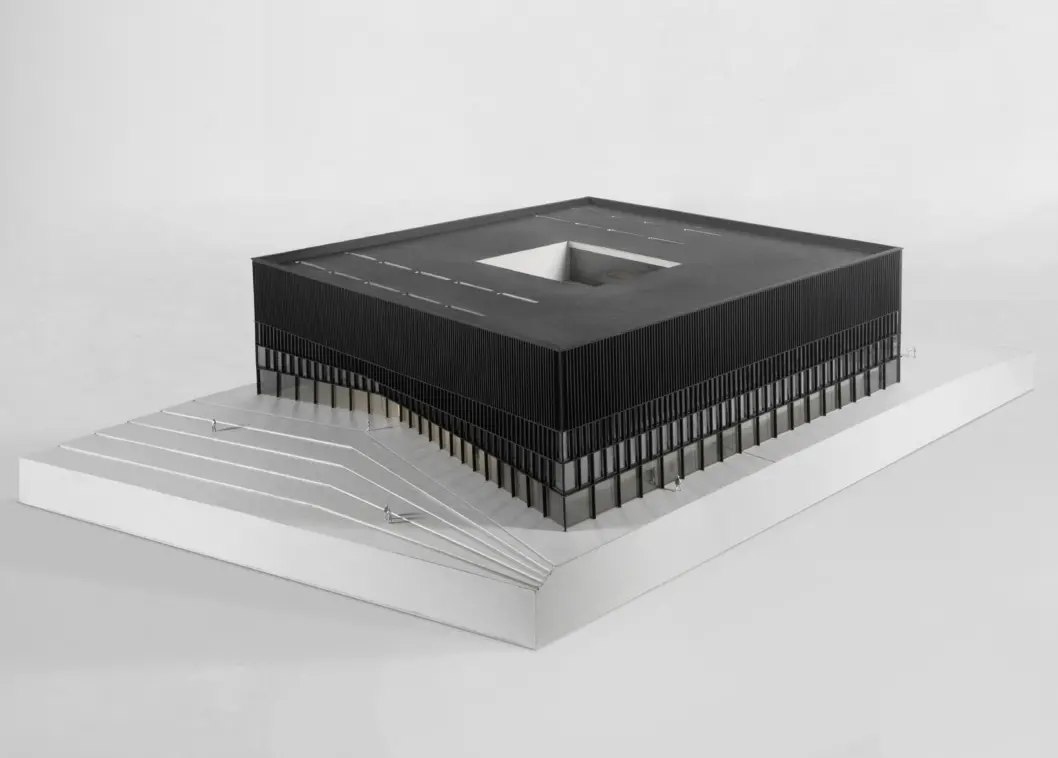 The Design Center is no ordinary office building but rather a giant, four-story-tall machine for idea generation, design, prototyping and showcase. The building offers large spaces with room for the constructing of clay models of cars in a scale of 1:1 as well as dark areas where virtual designers can work on giant screens in a spectacular design space at the top of the building.
Simplicity is the
ultimate sophistication
A core aspect of the design is the relationship between private and public areas. Copying is a major challenge in the automotive industry, which makes it crucial to prevent prying eyes when it comes to the most sensitive activity of all: the ongoing design of new cars and features.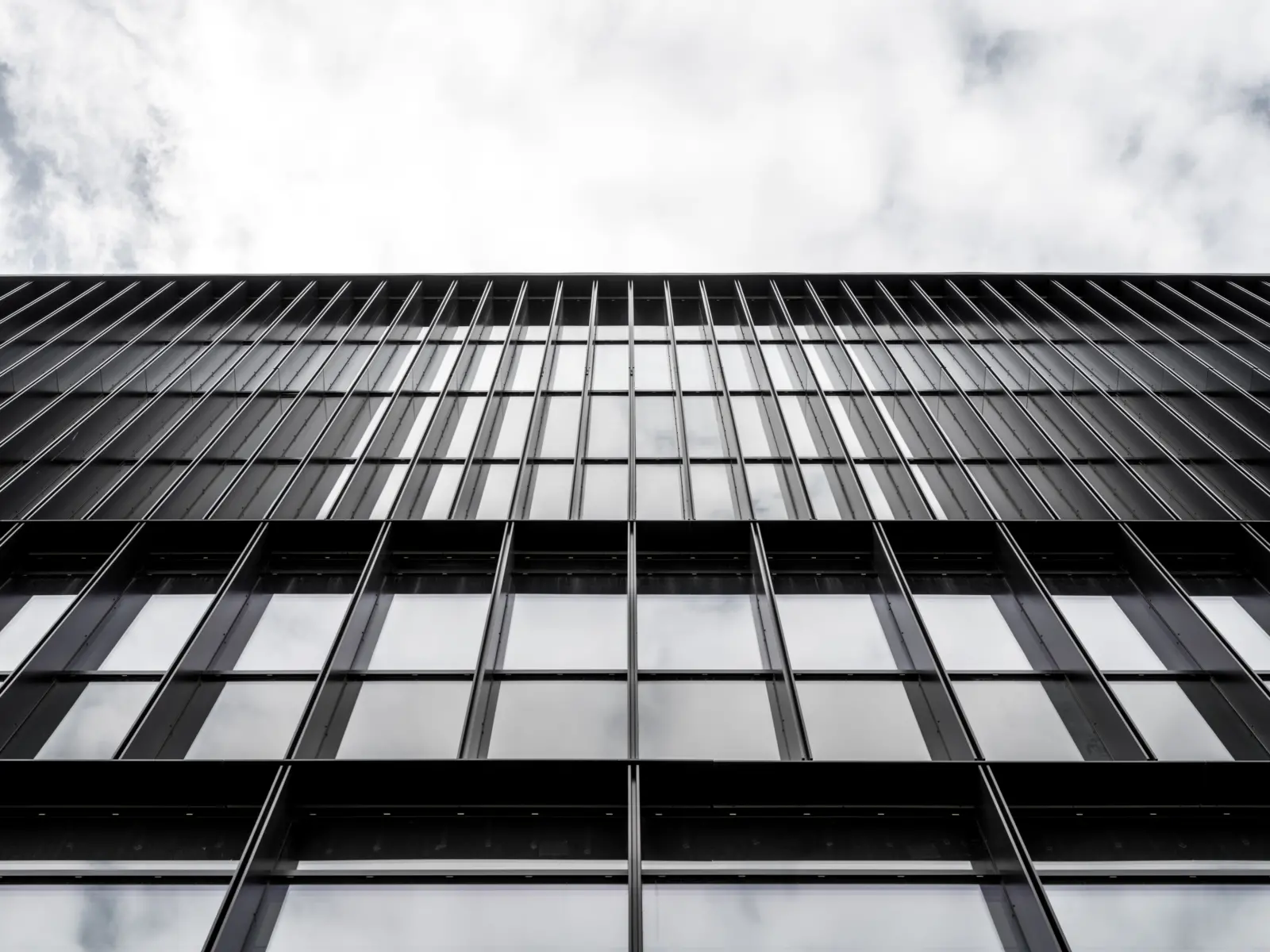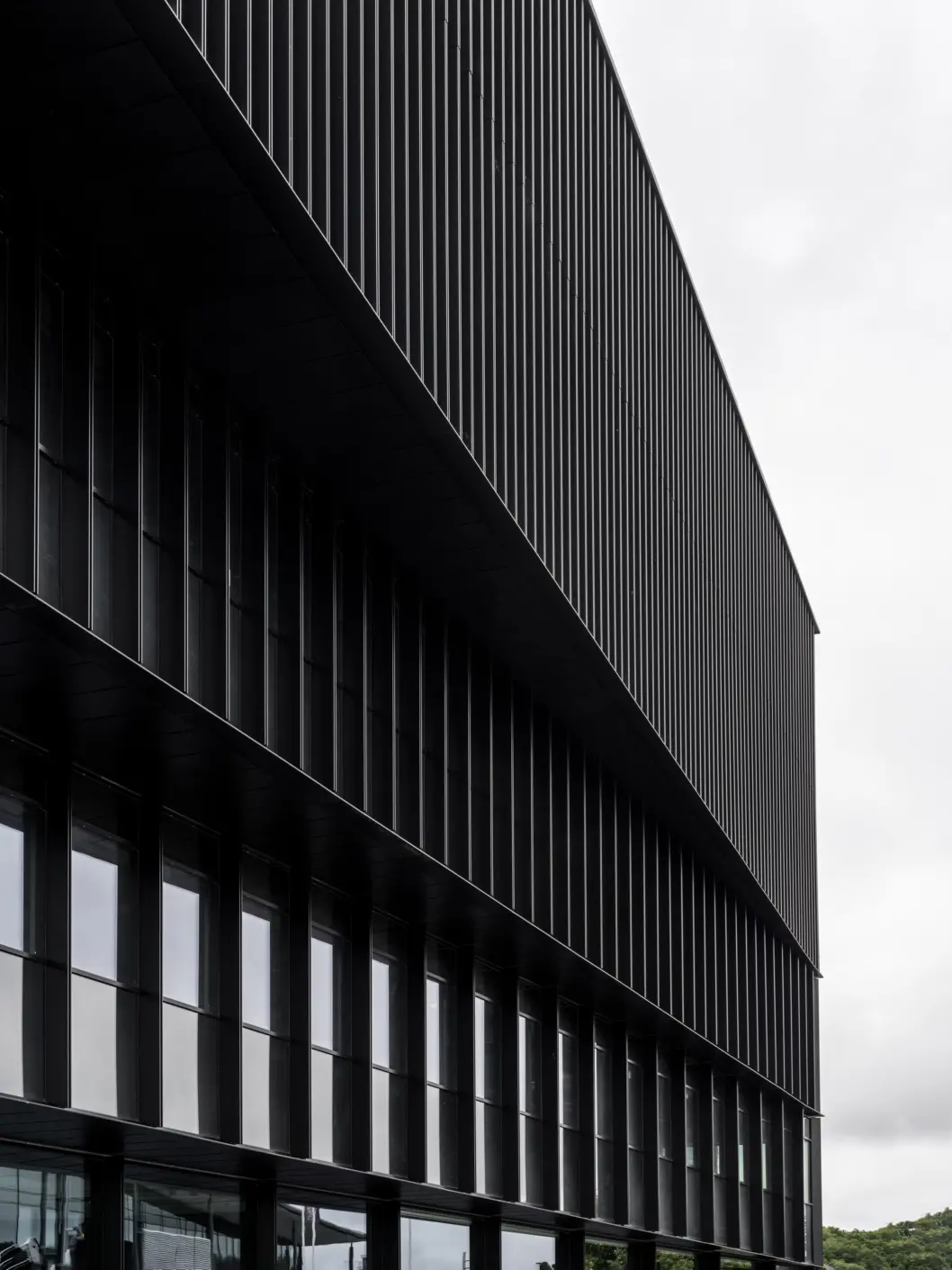 The facade is open and transparent on the ground floor and gradually becomes more private towards the top of the building, as black metal slats on the glass facade are spaced closer and closer together in a vertical progression.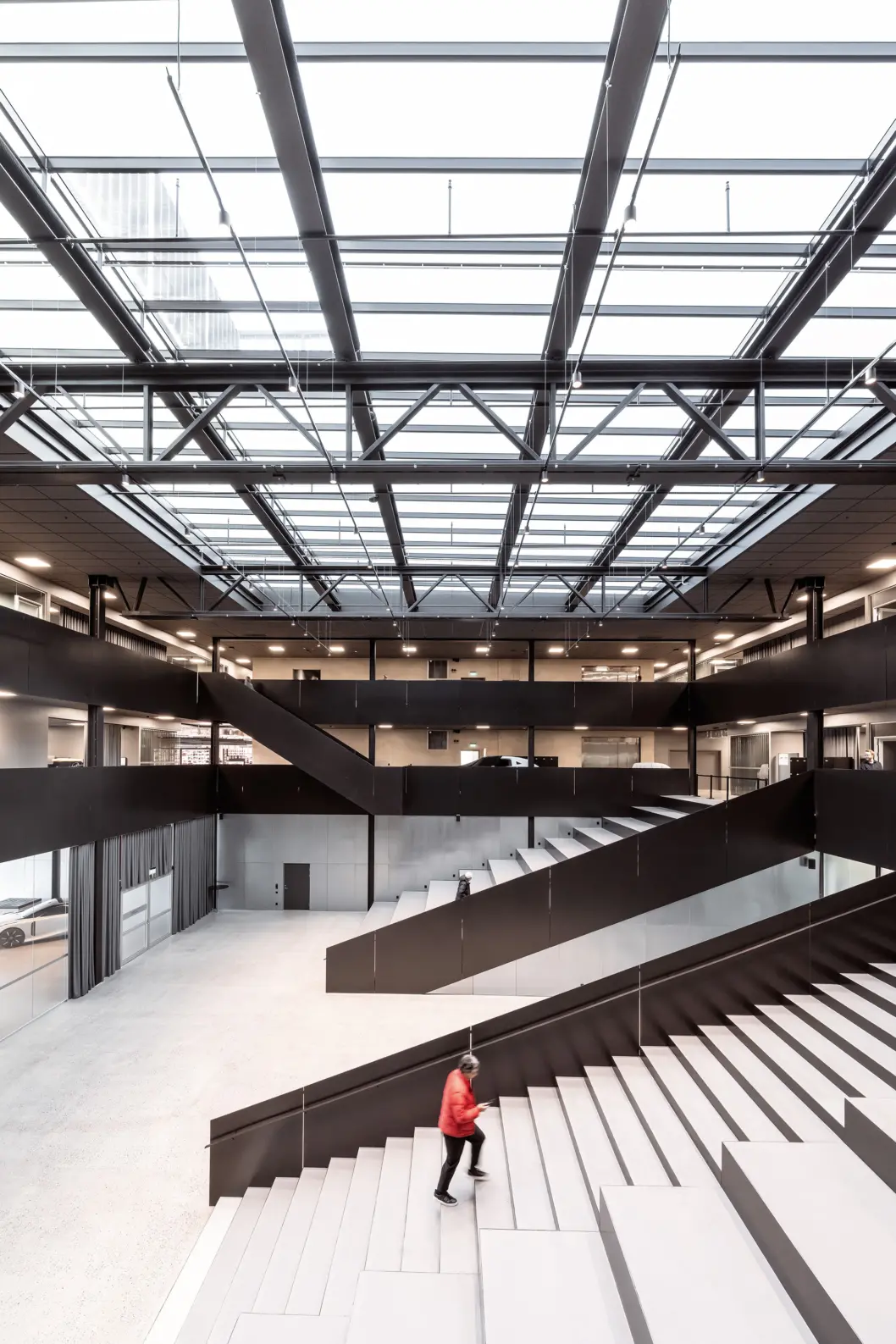 The building is organised around a central atrium that connects the people working in the building visually, physically and mentally. Open stairs placed along the atrium provide quick and easy connections between different functions and people.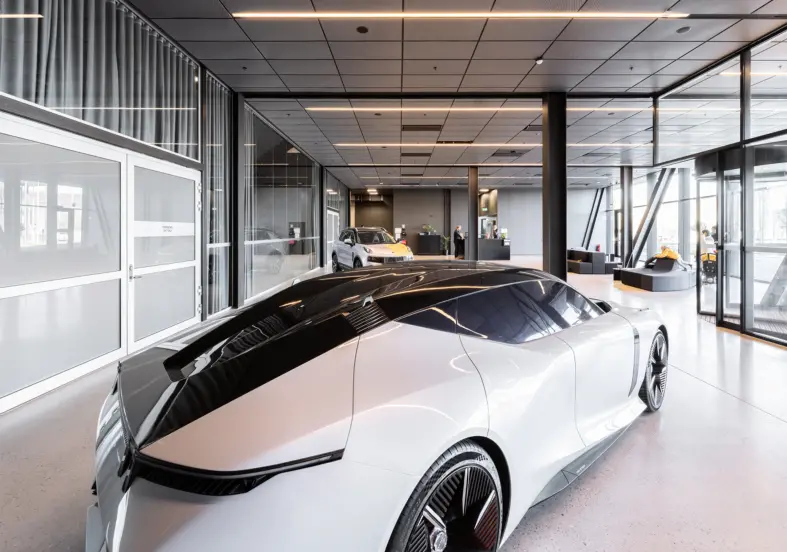 On the top floor lies the double high "Chamber of Secrets", where Geely's designers have a spectacular and completely sealed-off innovations lab.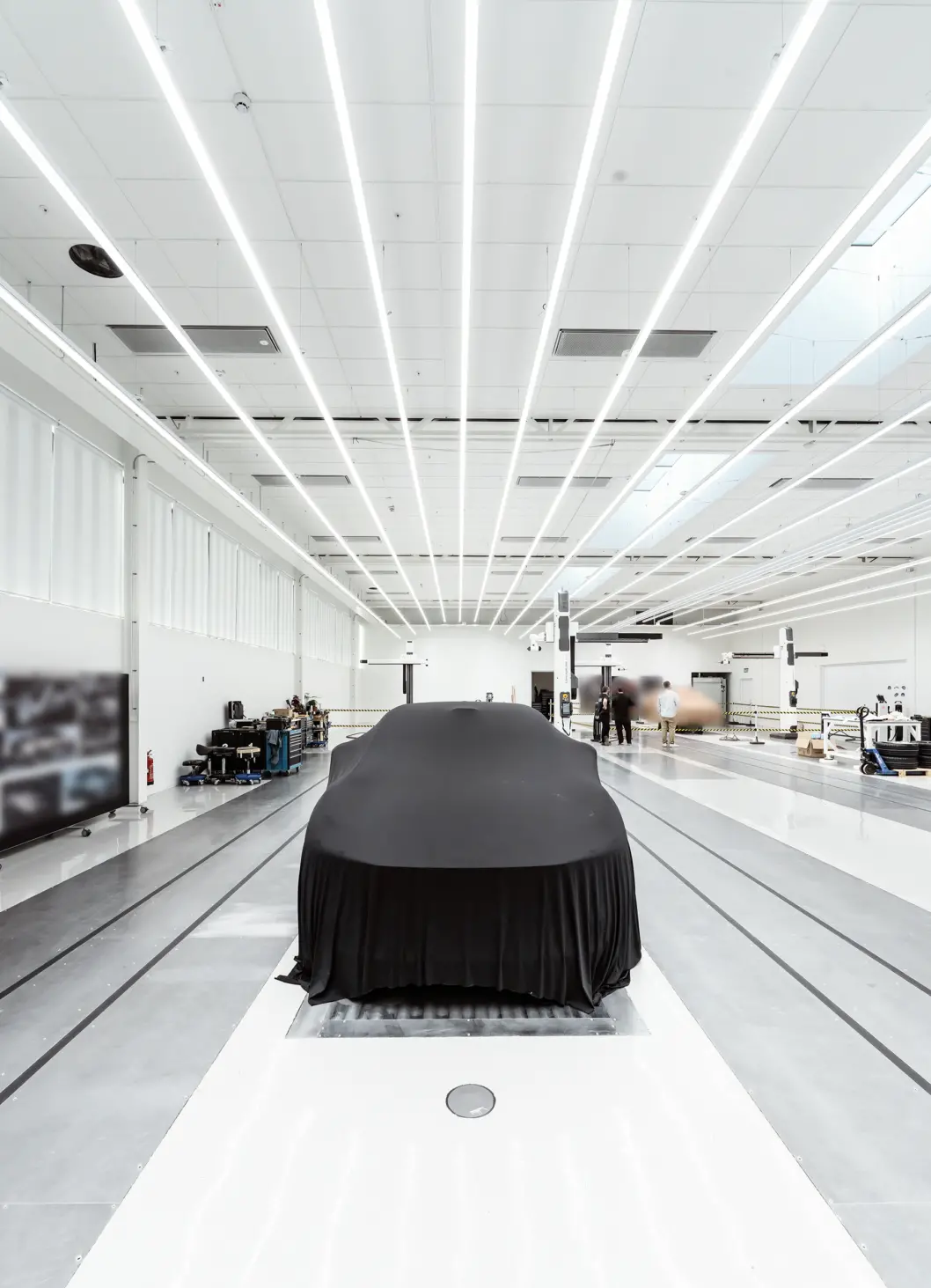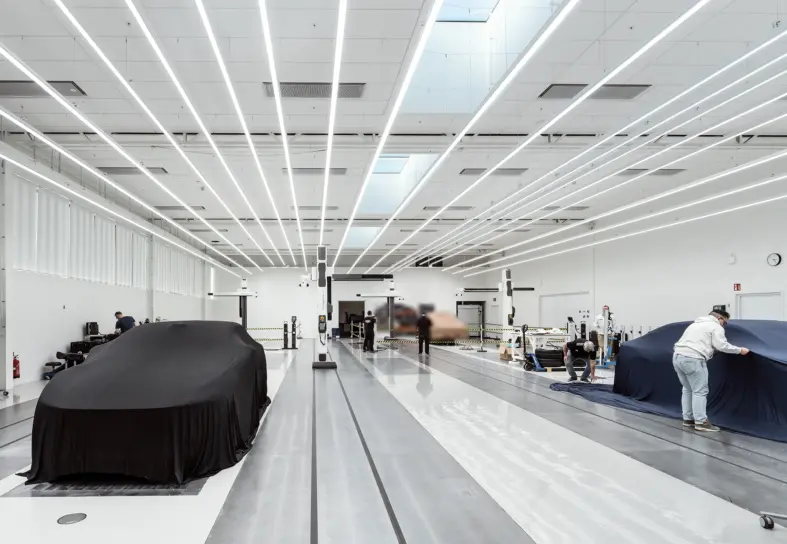 Centrally placed in the lab is a sunken yard, where designers can move car models outside in order to register how daylight is reflected in the surface of the car. The floor of the yard is the glass roof of the central atrium, strong enough to support the weight of the cars.