The Facade collection is inspired by Forfatterhuset Kindergarten designed by Cobe. The kindergarten itself, based in Copenhagen, Denmark, is organised as five small buildings with green roof gardens of varying heights and sizes placed around large mature trees, appearing as potted plants on a terrace. As a unique example of architecture and design going hand in hand, the building is visually reflected in the structure, material and overall design DNA of the collection, having the same ridged surface and material as the vertical brick facade of the kindergarten. In addition, rounded corners recall the shape of each of the kindergarten's five interconnected buildings.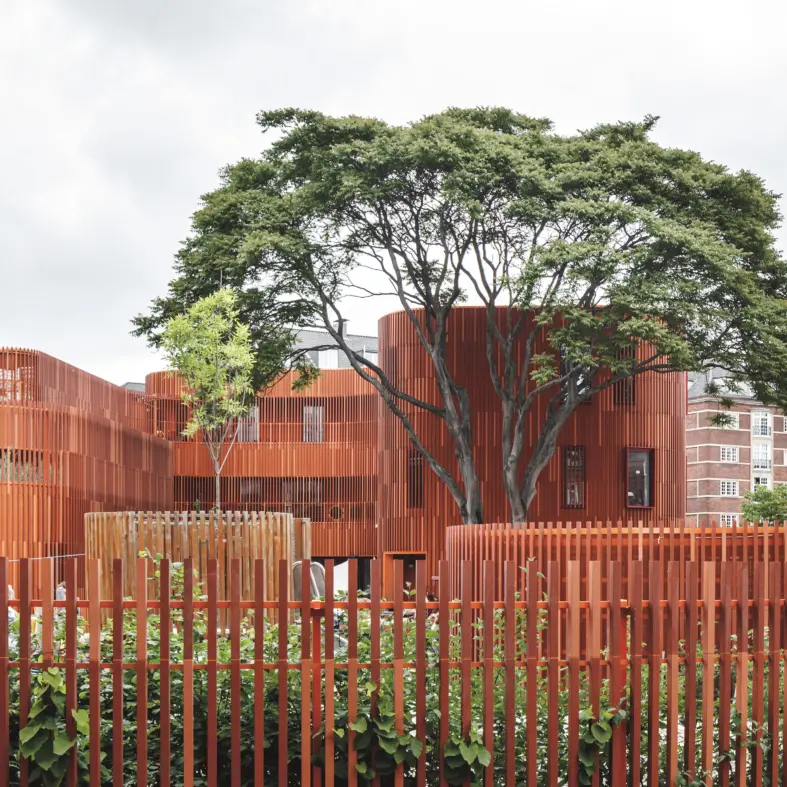 Designed to bring a sense of the city into everyone's home, the Facade collection is inspired by the materials and forms of our Copenhagen kindergarten Forfatterhuset, bridging architecture and design in a simple grip.

Dan Stubbergaard, architect and founder, Cobe
Bring some green into
your living room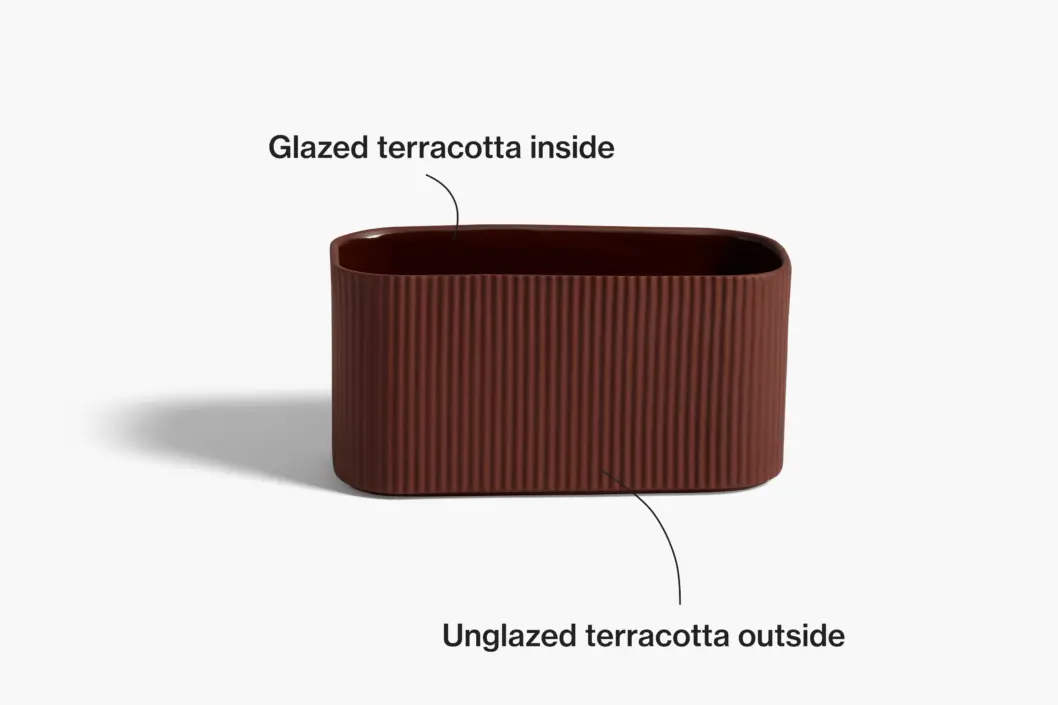 Crafted in dark terracotta with an unglazed exterior providing grip and texture, and a glazed interior that creates a natural appearance and a healthy growing environment, the items in the collection can be used alone or together as a family. It comes in four different versions, suiting individual needs – a vase, two different herb pots and a tray. All items are stackable.