An urban living room
for all of Espoo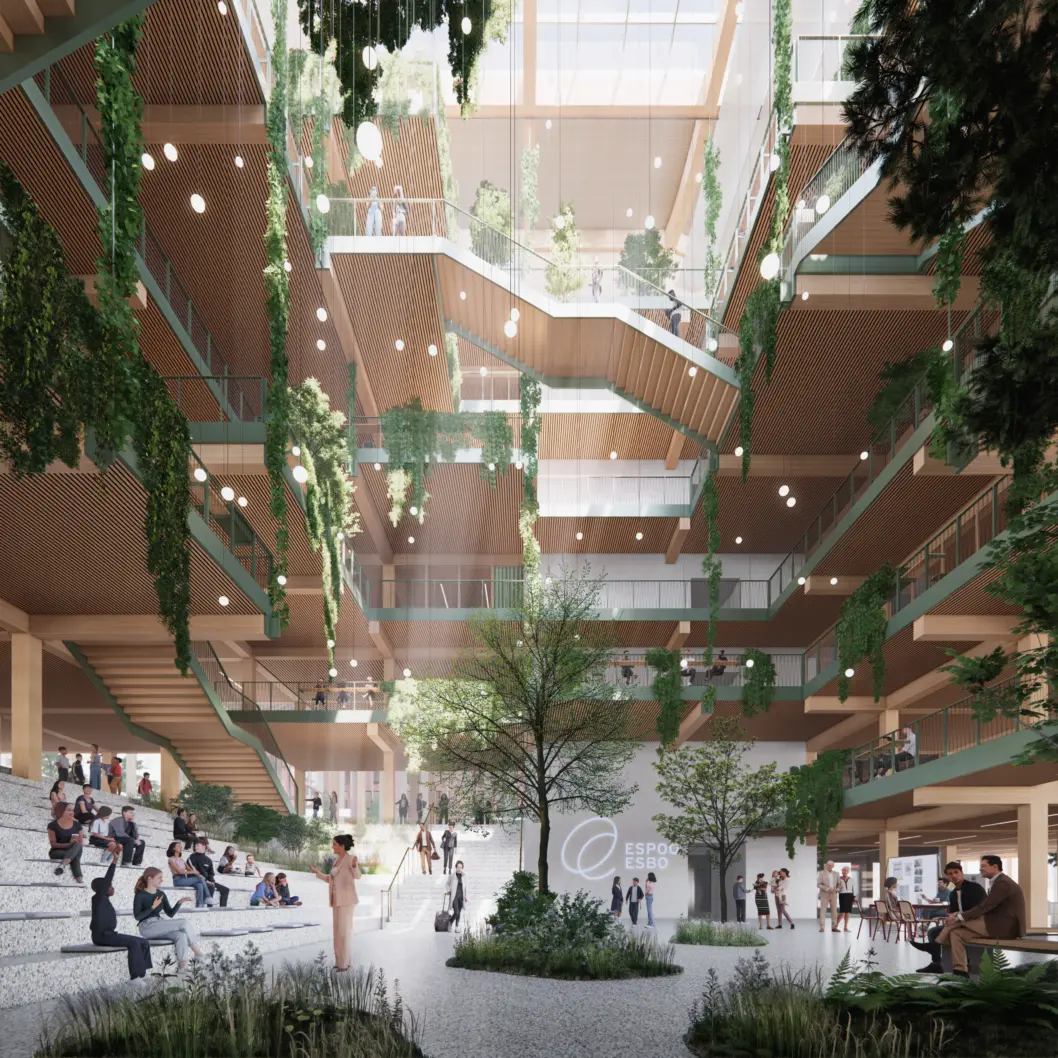 Espoo House's ground floor is an open and flexible extension of the public outdoor spaces. The public spaces extend inward and then vertically within the building within the central atrium, and up to the top-most level, providing flexible and diverse meeting places for all. The atrium also allows natural light to fill the central parts of the building.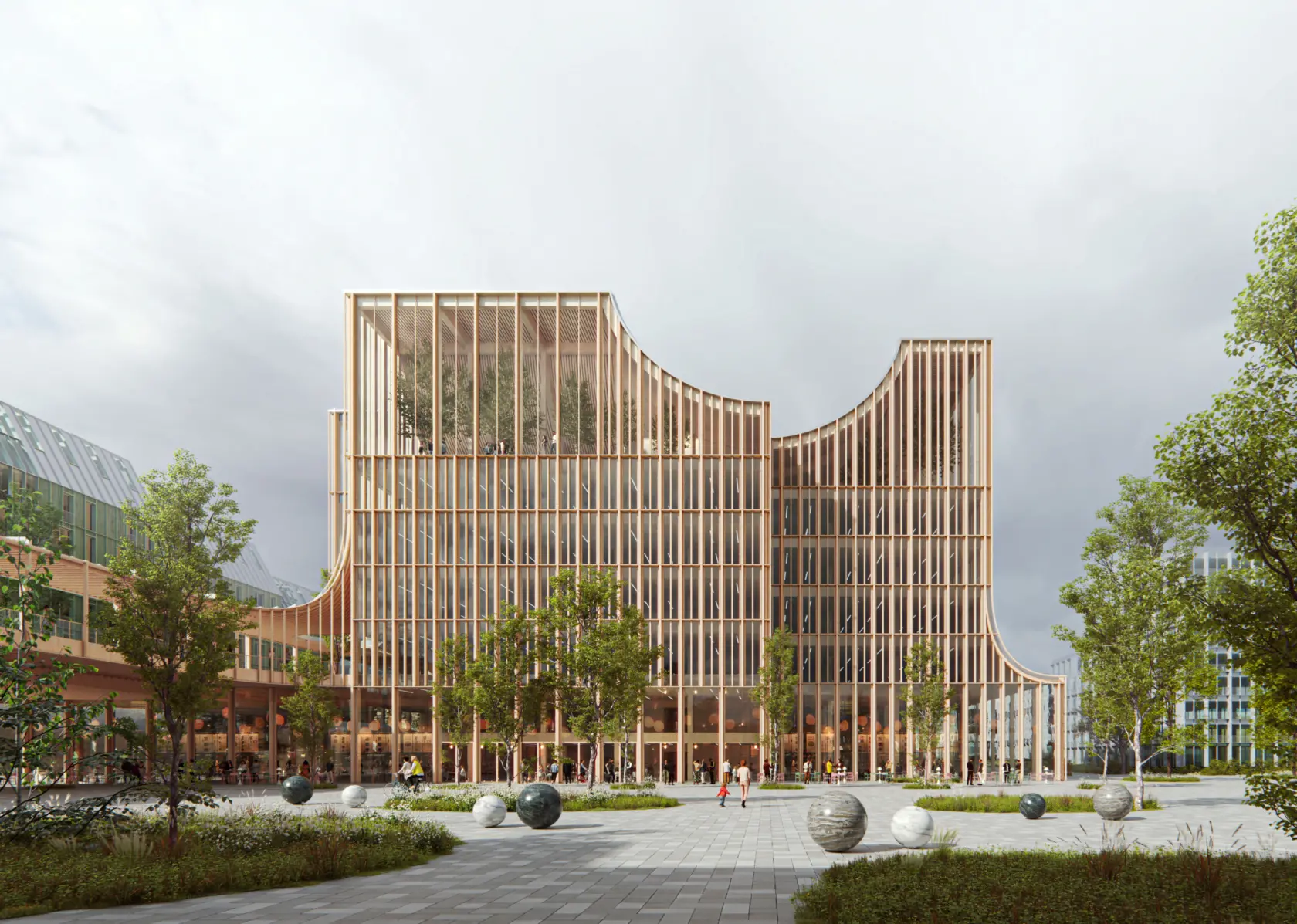 Espoo House will be built primarily of timber. The wooden structure offers flexibility for different layouts on each floor, enabling easy adaptation to the building's evolving needs over time - extending the building's life cycle and usability.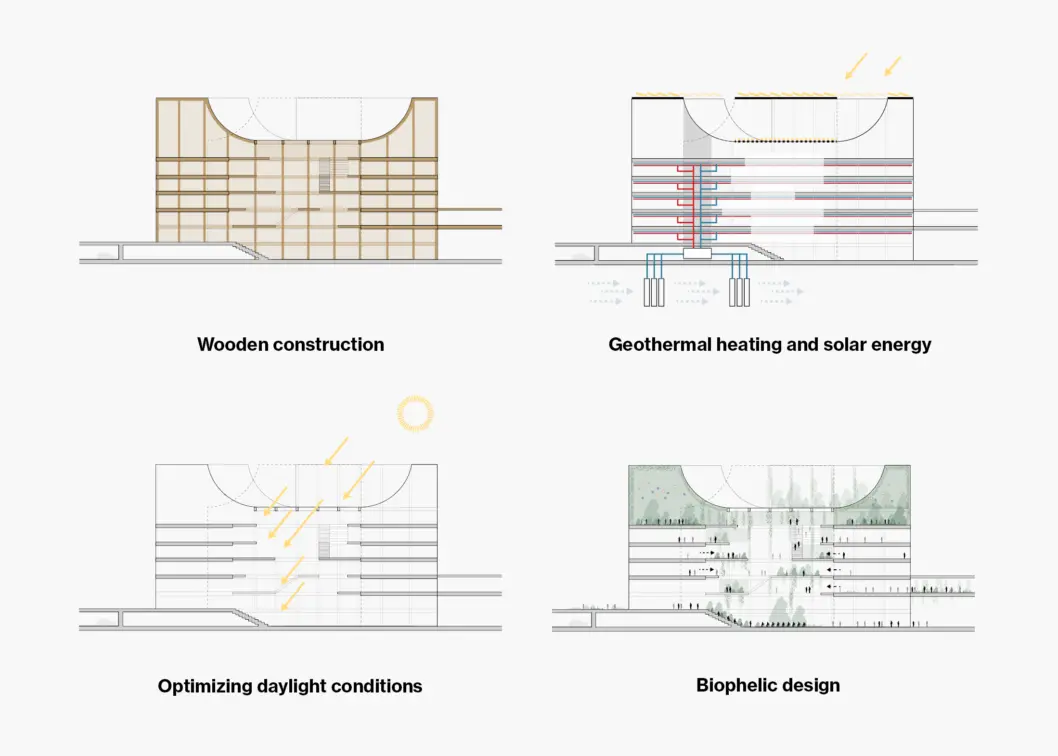 Espoo House will be constructed primarily of wood; columns and beams of mass timber, slabs of CLT and a wooden clad façade, continuing Finland's rich tradition of building in wood. While minimizing the emission of CO₂ compared to traditional concrete constructions, wood will also be visible throughout the building and create a warm atmosphere and quality. Unlike historical, large-scale and formal city halls, we envision a human, social and tactile house for the people, and an urban living room for community building.

Dan Stubbergaard, founder and architect, Cobe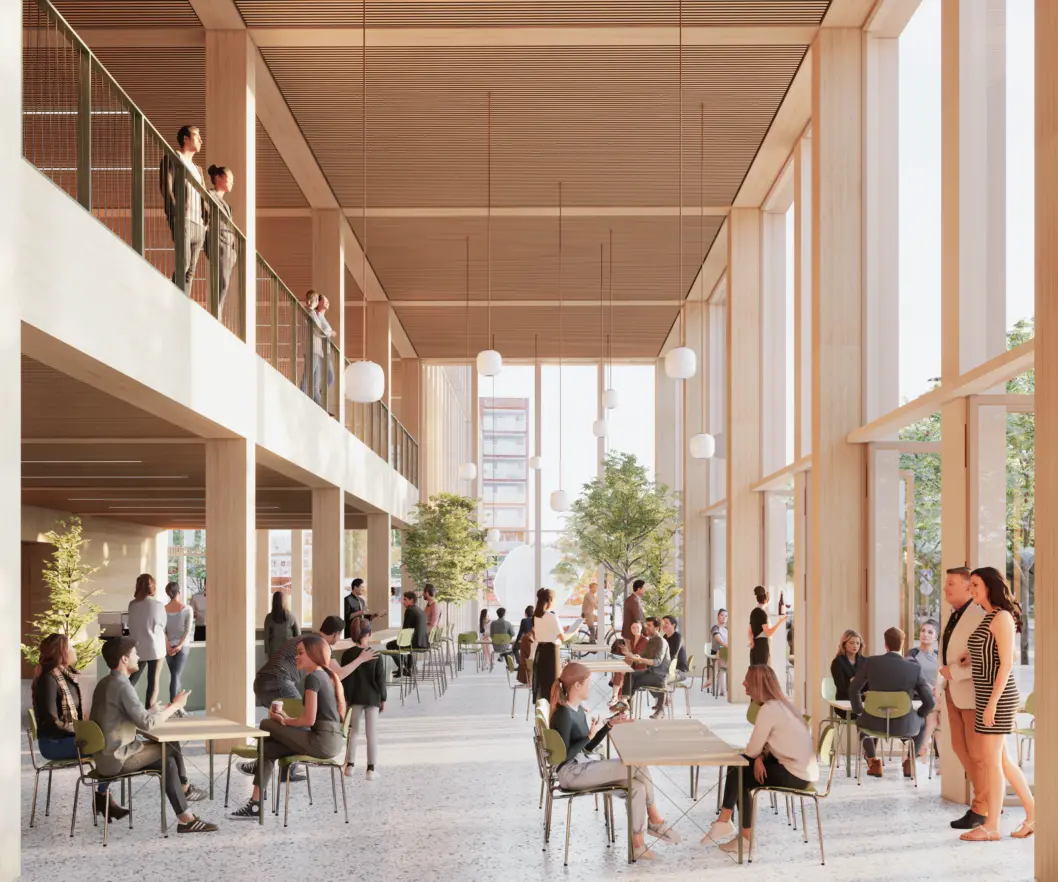 The load-bearing structure consists of mass timber with a span of 6x6 meters. The dimensions are chosen to minimize the material use for the building, since it reduces the use of decks as well as provide a generous room height.
From city council hall
to multi-purpose hall
The top floor houses a public multi-purpose hall and winter garden, providing an ideal setting for large public events with expansive views over the city and surrounding landscapes.
Landmark within
the city structure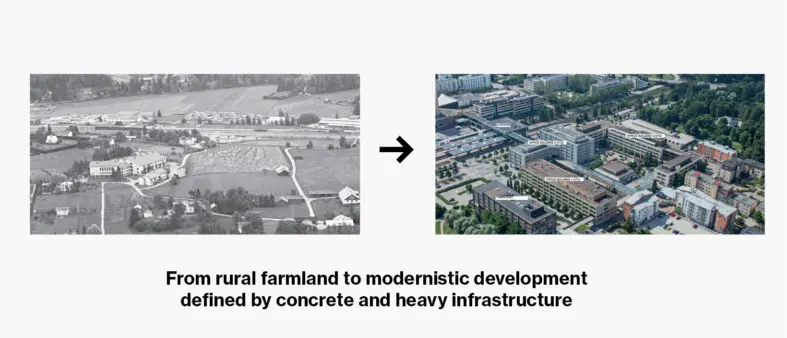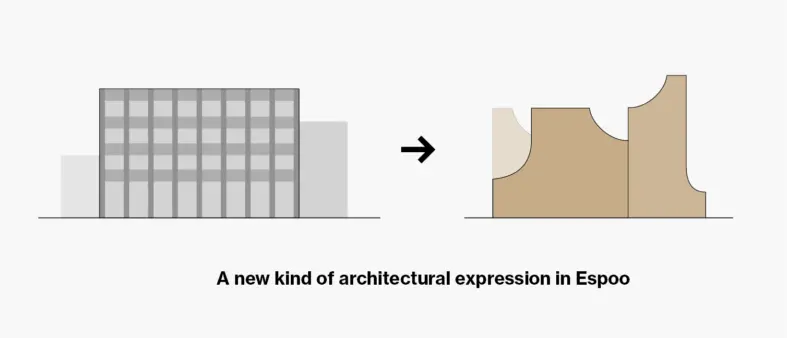 Espoo House is a landmark in the new urban development of Espoo Center. An urban transformation of a generic and one-dimensional architectural landscape defined by cars to a unique and diverse neighborhood, increasing green urban spaces and community life.