The project consists of new housing types integrated into the industrial heritage architecture preserved on-site, providing homes for 5,000 inhabitants and workspaces for another 4,500. A new bicycle bridge over the Rhine River connects the neighbourhood to Cologne's city center.
How can cities make
room for water?
Today, Deutzer Hafen is the largest central area of potential densification in Cologne. A major challenge to the site is the dynamic water levels of the Rhine, which vary by 10 meters and make flood handling key to the design.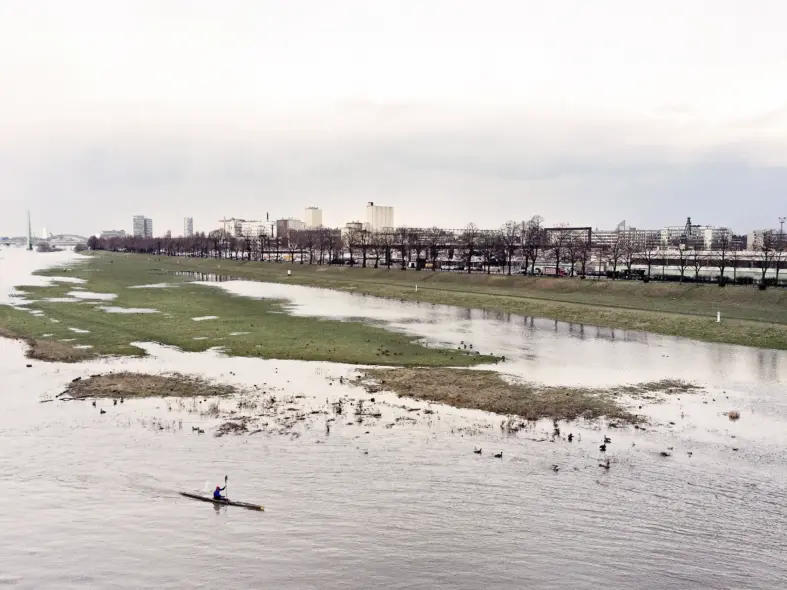 On a large scale, we integrate the new neighbourhood with Cologne's historical urban "ring" structure.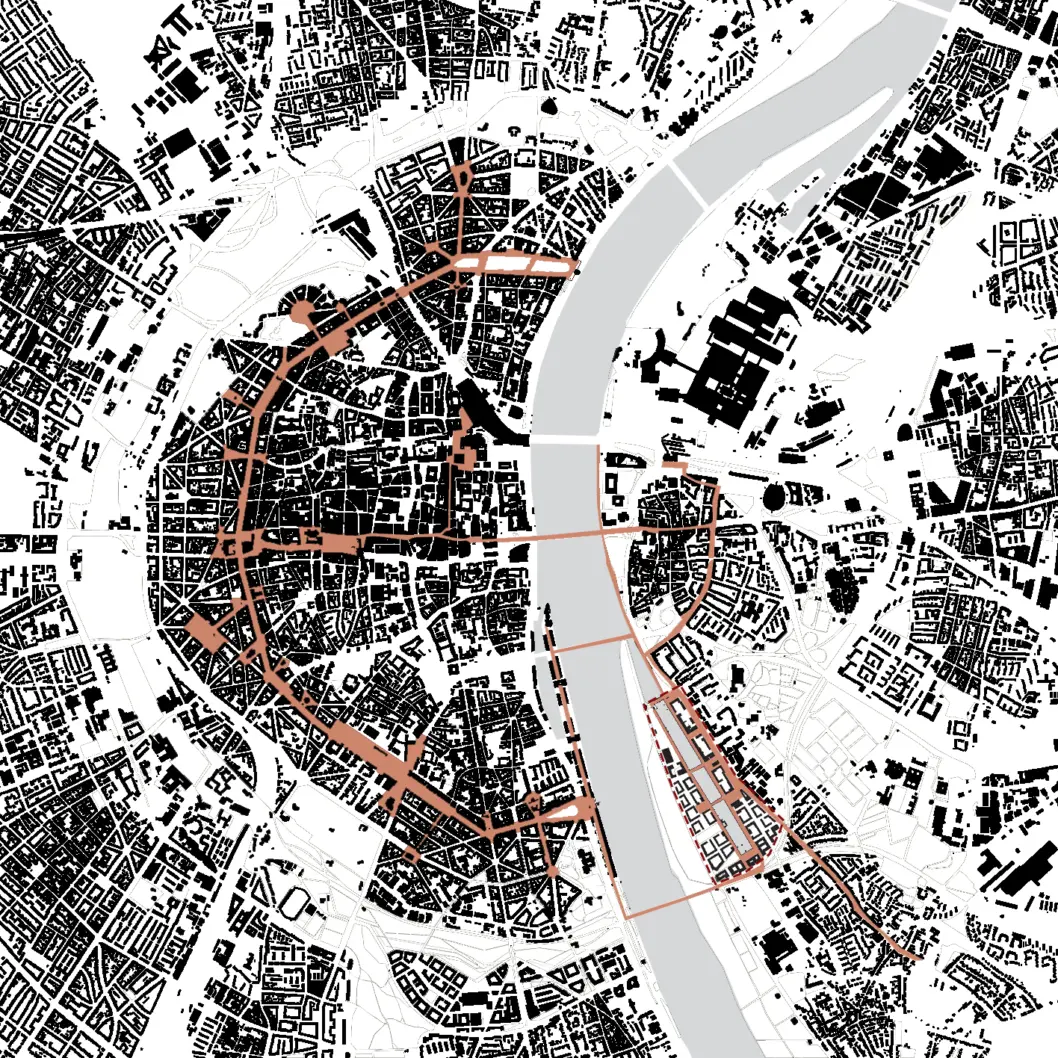 The future Deutzer Hafen is designed to handle heavy rain and large differences in water levels in the Rhine. Streetscapes and public spaces are shaped to mitigate and contain the flow of water.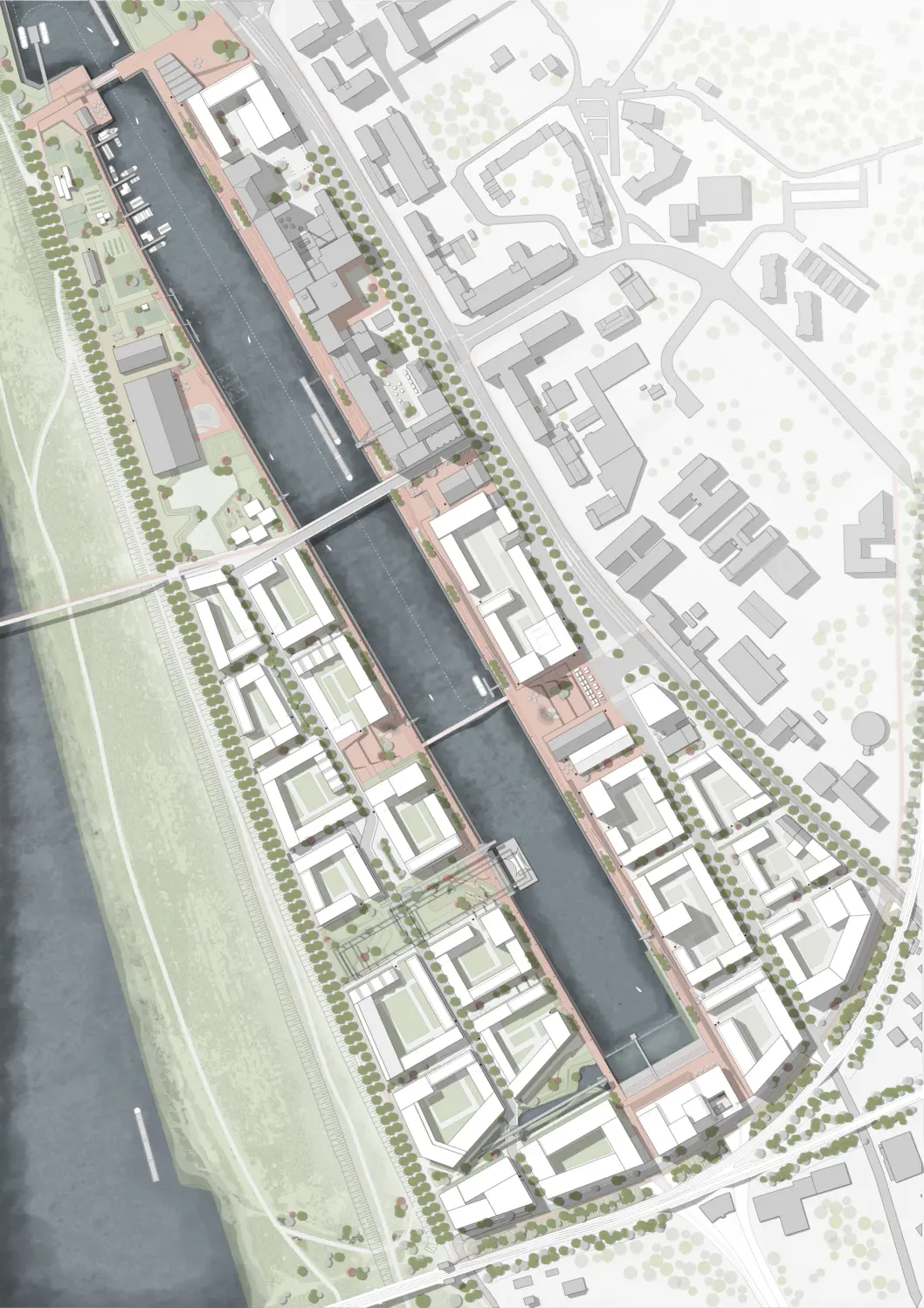 All rainwater is collected and filtered naturally in an integrated water handling system. After the rainwater is filtered, it ends up in the new harbour pool. The rainwater runs from the pool into the harbour, creating a waterfall.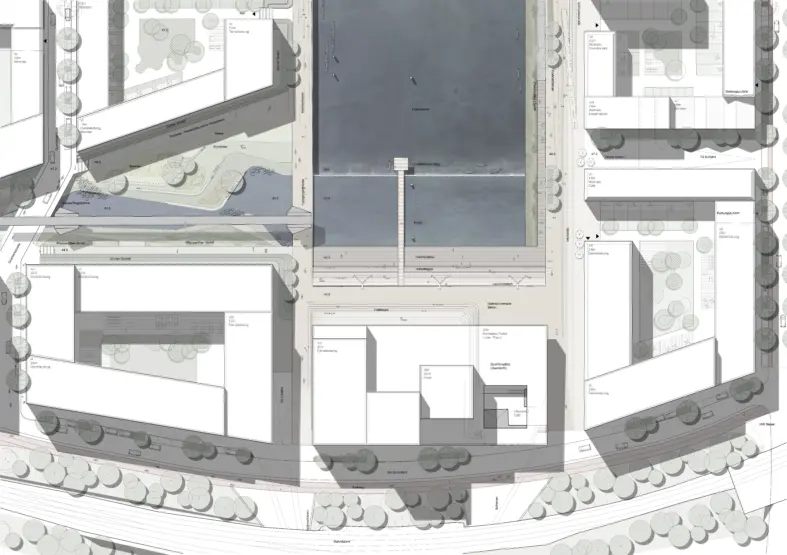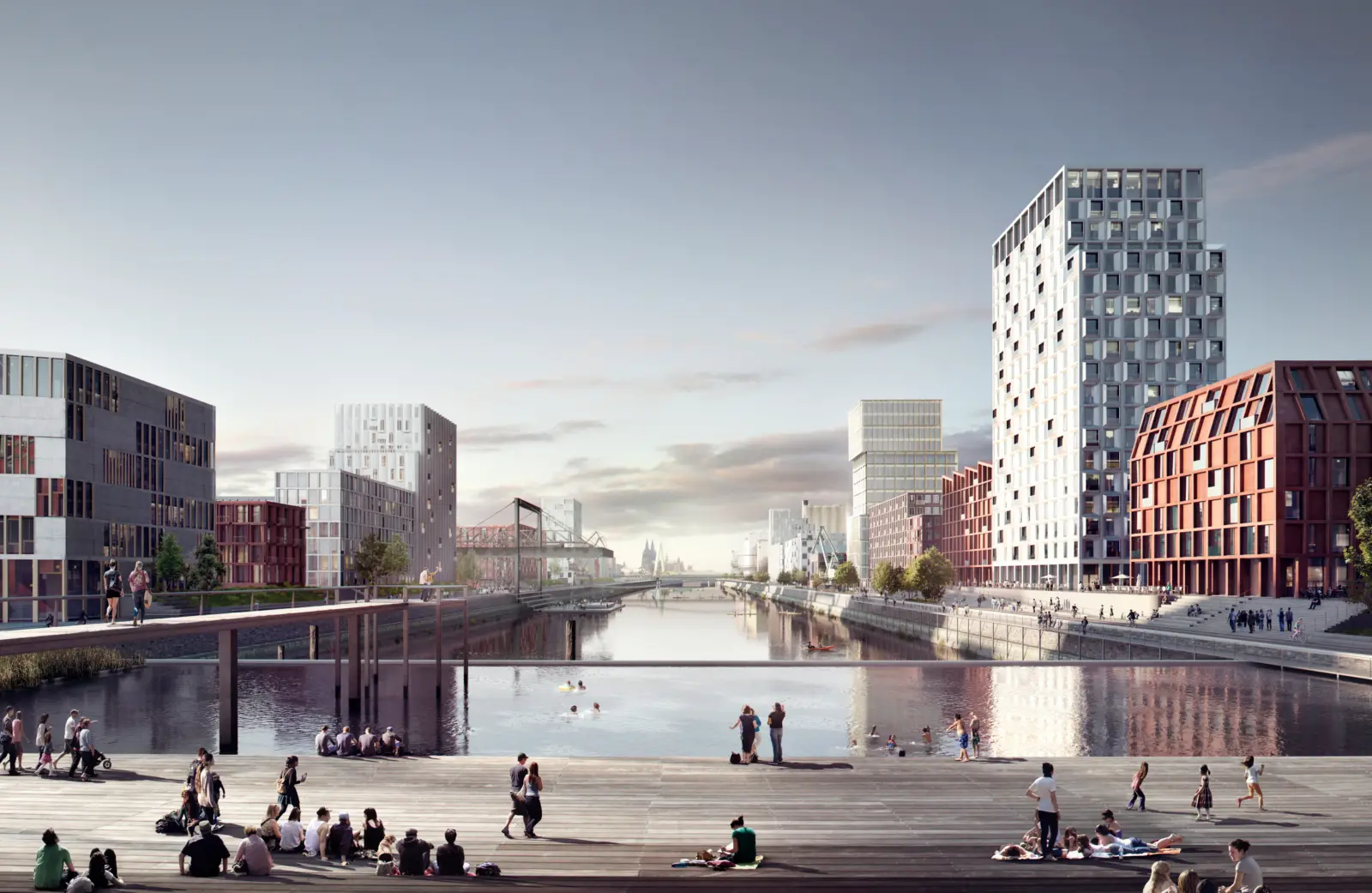 We have created a urban development that is carefully adapted to the local climate. Flooding from the Rhine River is a serious problem in Cologne. Therefore, we have been working with a proofing of the whole district by collecting rainwater in a big public pool, which is heated from waste heat from the neighborhood. It solves a serious problem and simultaneous­ly creates a unique attraction for the citizens.

Dan Stubbergaard, architect and founder, Cobe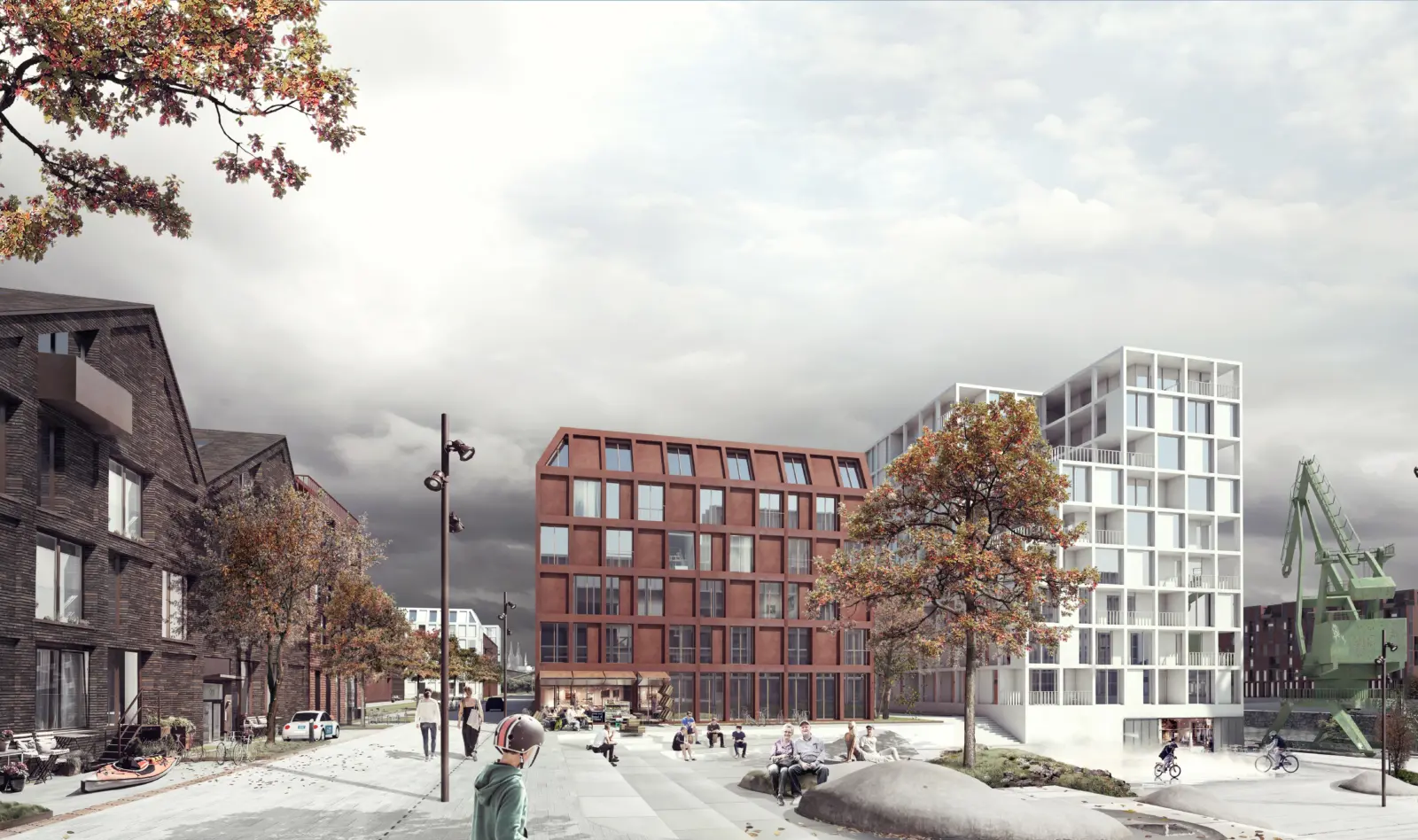 Building a new
neighbourhood around
public life on the waterfront
A series of new public spaces with historical traces creates the framework for the new urban structure.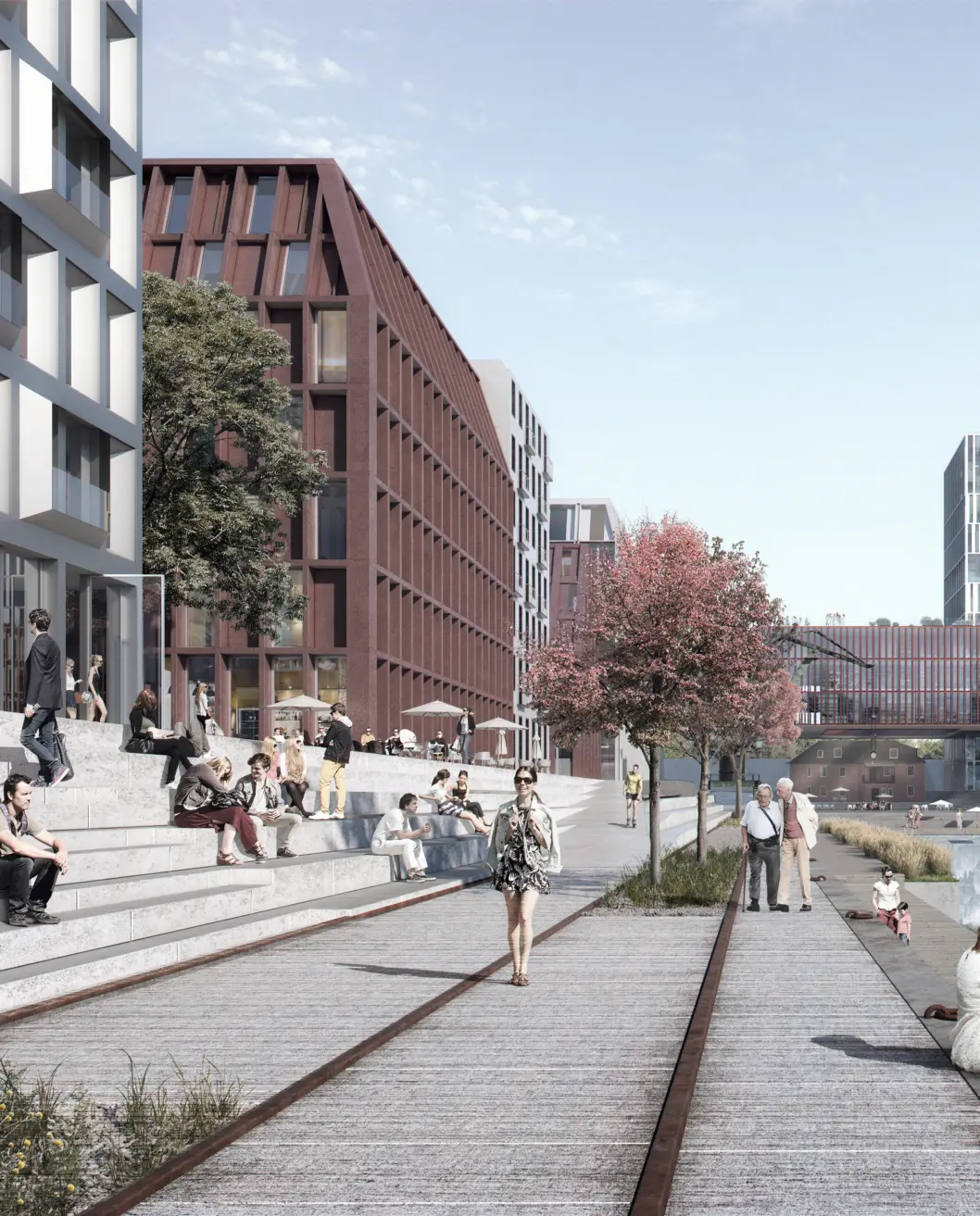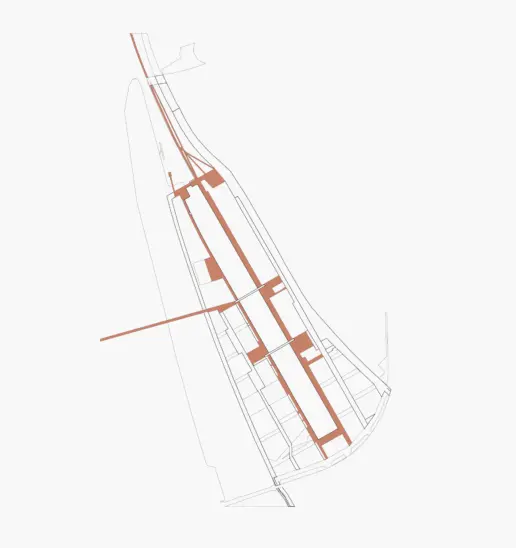 A new network of bike paths, local streets and easy access to public transport are established at a flooding-safe height. Easy access will encourage people to leave the car at home and bike or use public transport instead.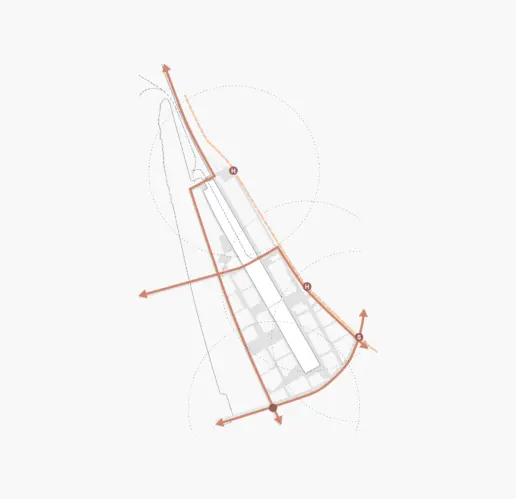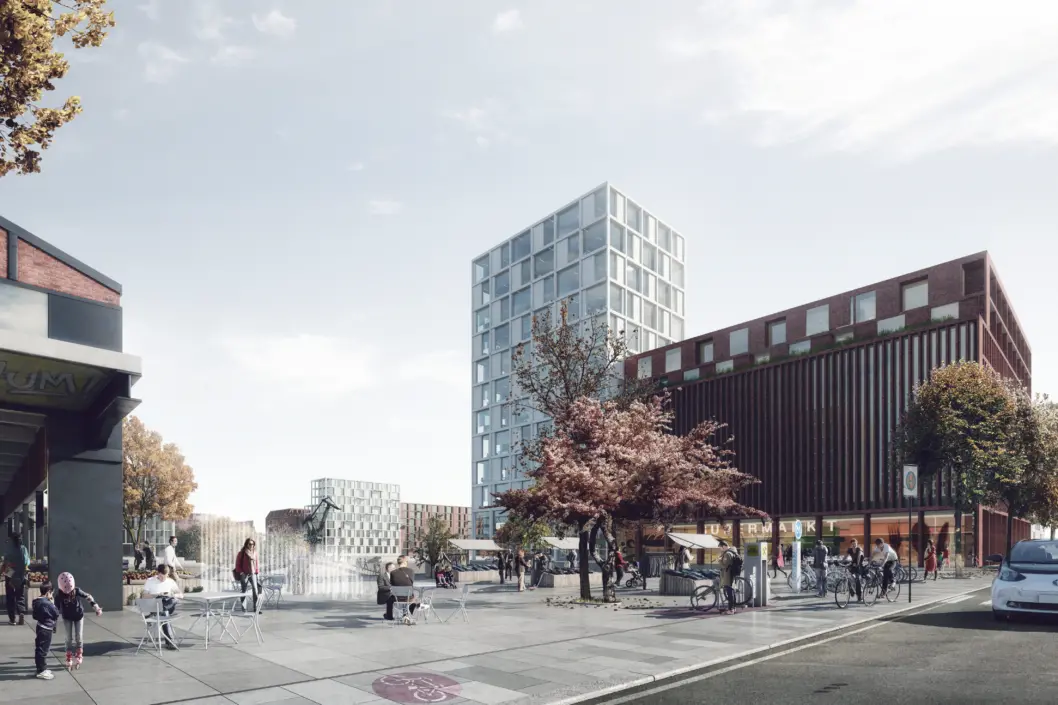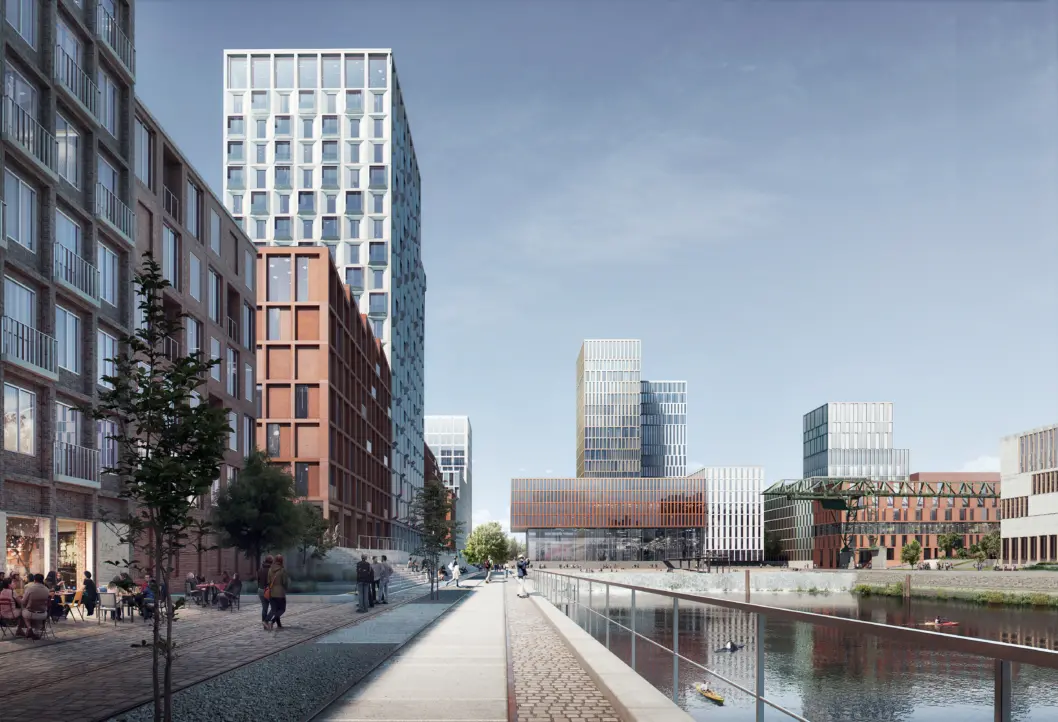 Diverse building sites and types ensure a livable and mixed city.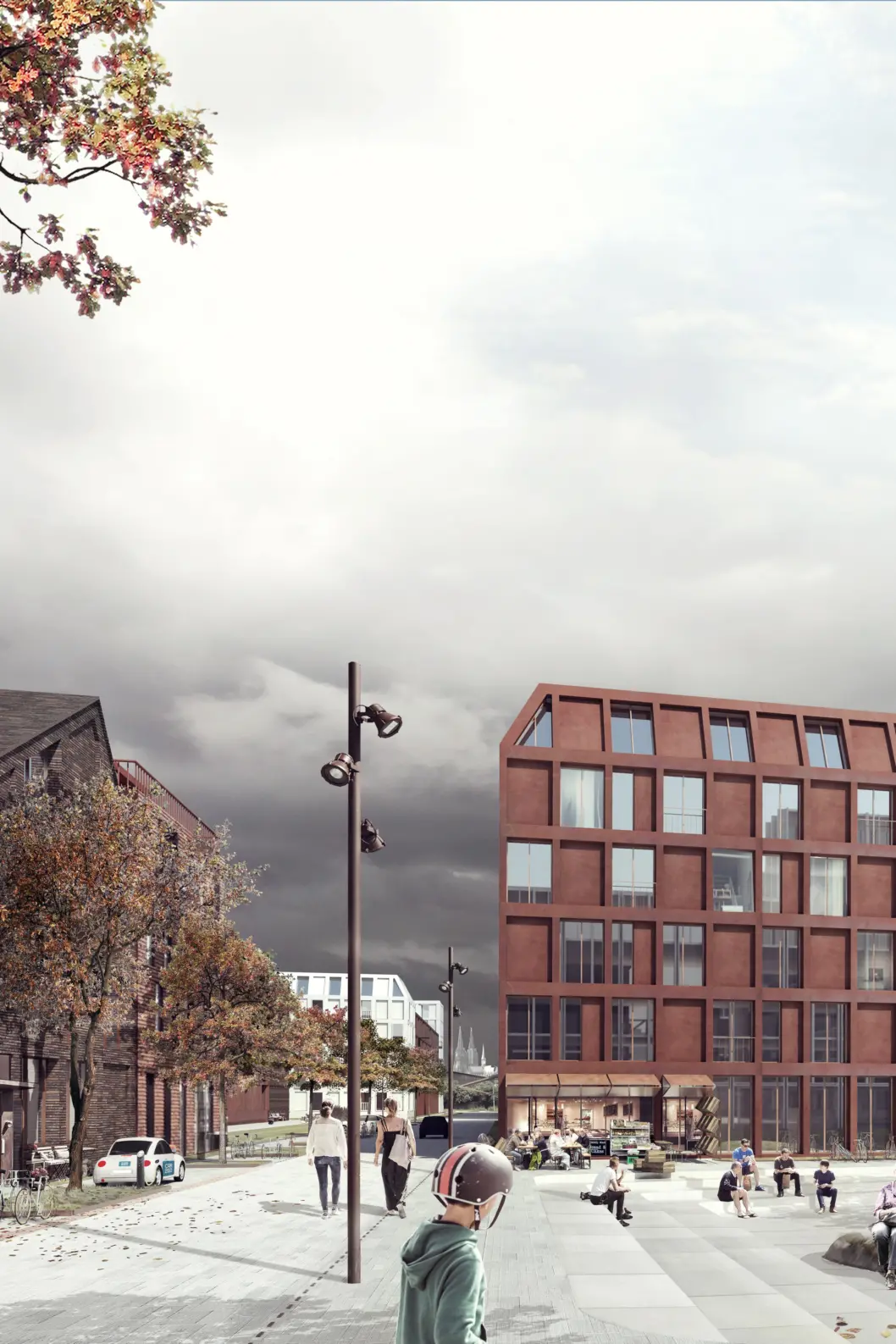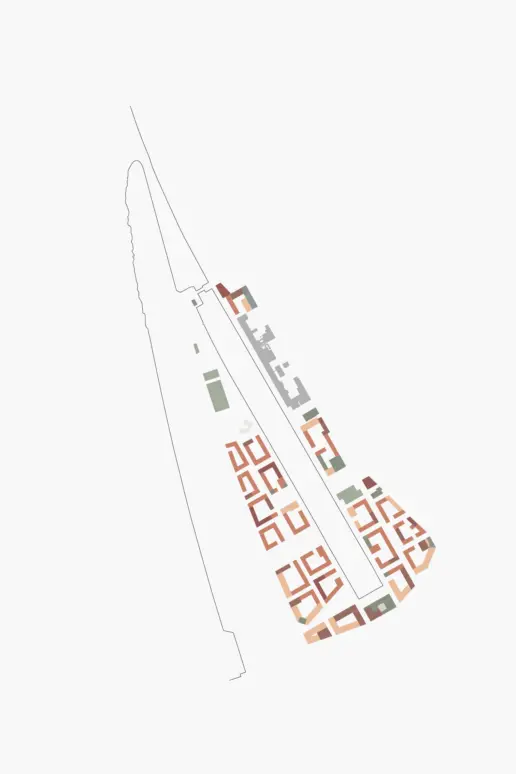 The shape and material of the existing structures are taken as the starting point for the new buildings. We create a new "Deutzer Hafen block type" by combining the qualities of a local housing block with the character of the industrial mill.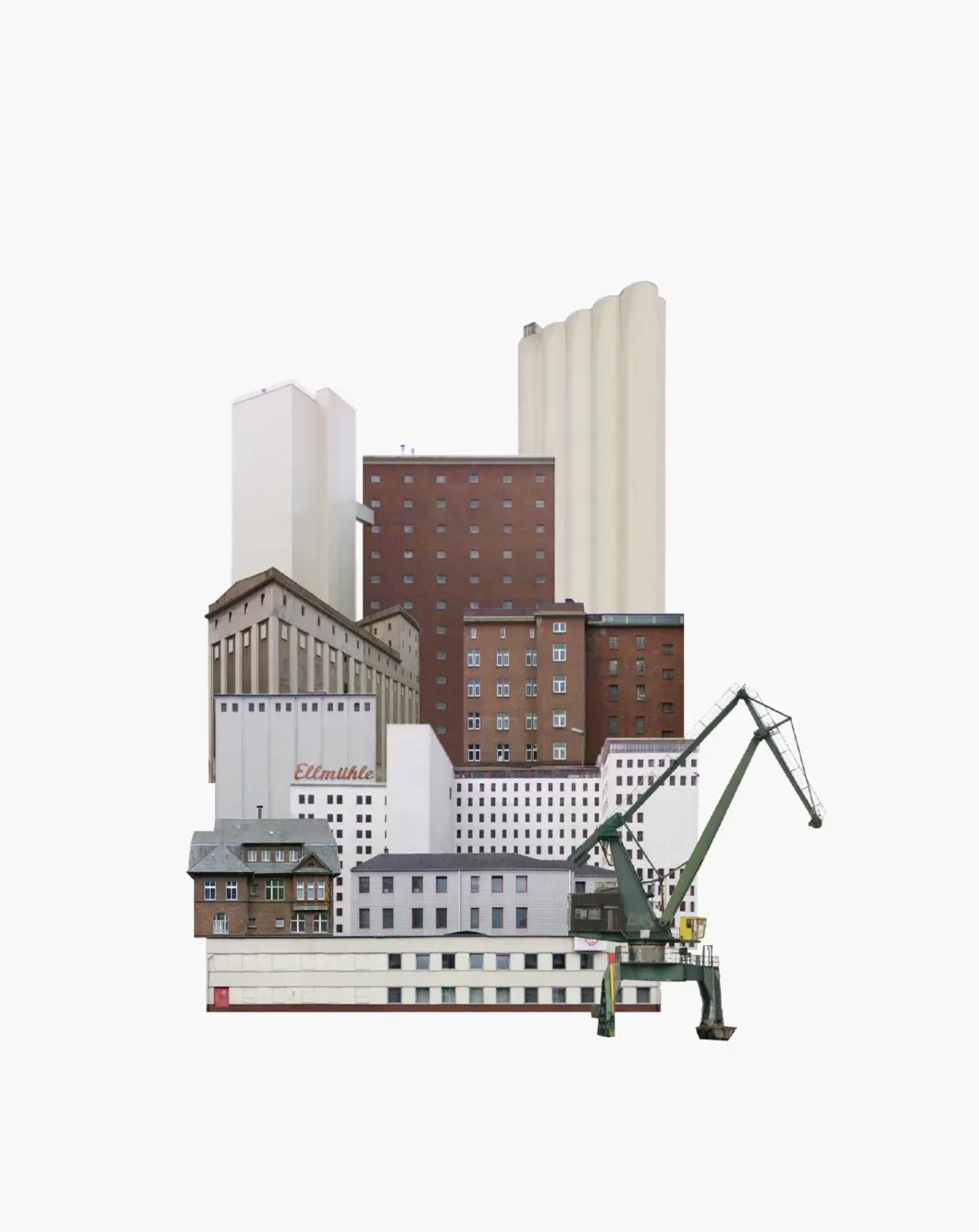 From outdated industry to city of the future. The new skyline of Deutzer Hafen.