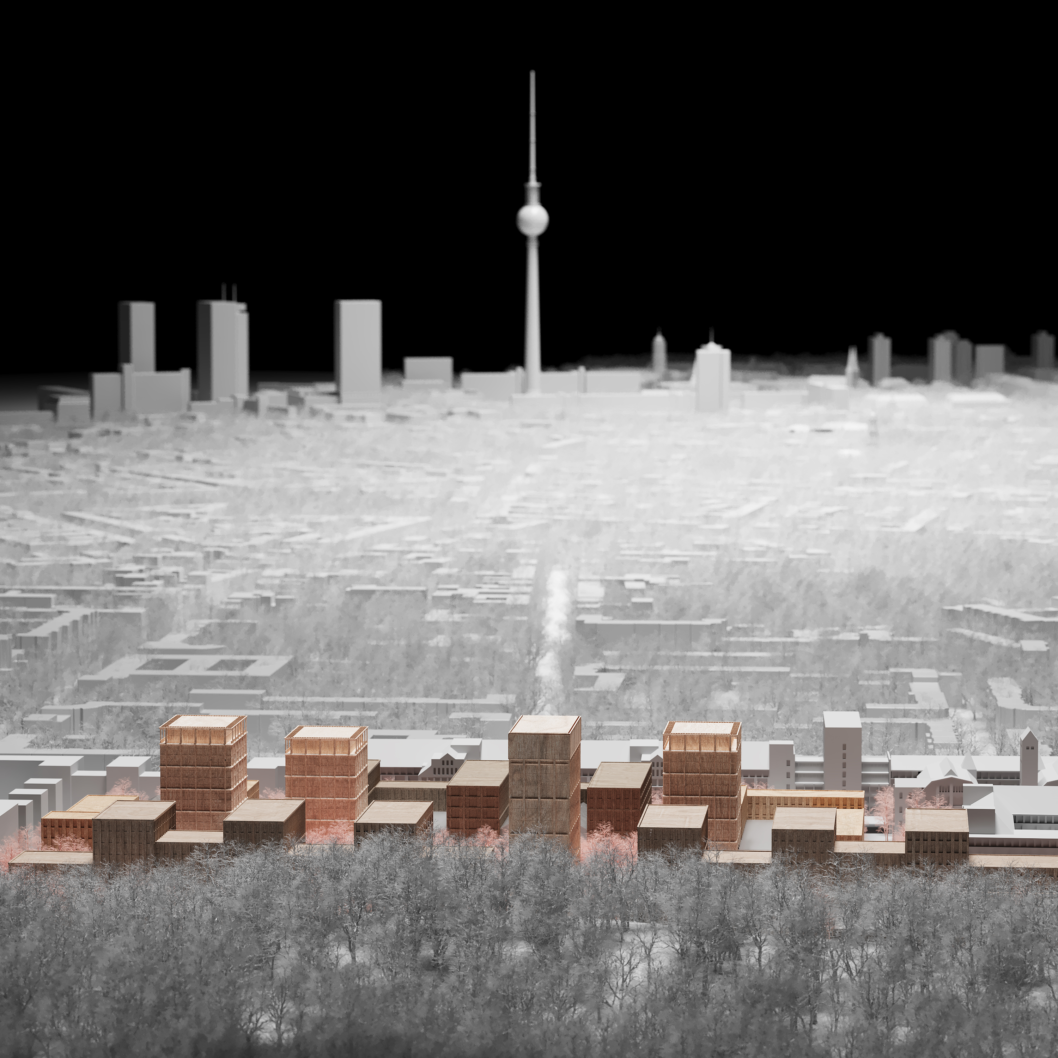 Cobe wins the international masterplan competition for a new city district - Quartier Am Humboldthain – in central Berlin
Quartier am Humboldthain is inspired by the neighboring Humboldthain Park, one of Berlin's green lungs and the old AEG Turbine Factory by architect Peter Behrens, which had a significant influence on Berlin's and Germany's industrial history, and. The new district transforms an area of 6,5 ha from a closed, monofunctional solitary building to an open and flexible urban plan organized around a new central park. Closing the building block towards the park, the district will offer new addresses along Gustav-Meyer-Allee with significant green views. The park becomes the green lung and central public space, also preventing heat and collecting rainwater after cloudbursts. It forms the organic counterweight to the unique industrial heritage with large industrial halls and the four new built high-rises. The masterplan will include 235.000m² of commercial use with a focus on the science and technology related industries. The synergy of history and future, research and production, nature and culture, openness and enclosure will make the new "Quartier am Humboldthain" a true future-proof district of Berlin.
The project is developed together with SHP Ingenieure, Werner Sobeck, and Hans-Jörg Scherbening, DEKRA for Quartier Am Humboldthain, Büro Dr. Vogel, and Coros.