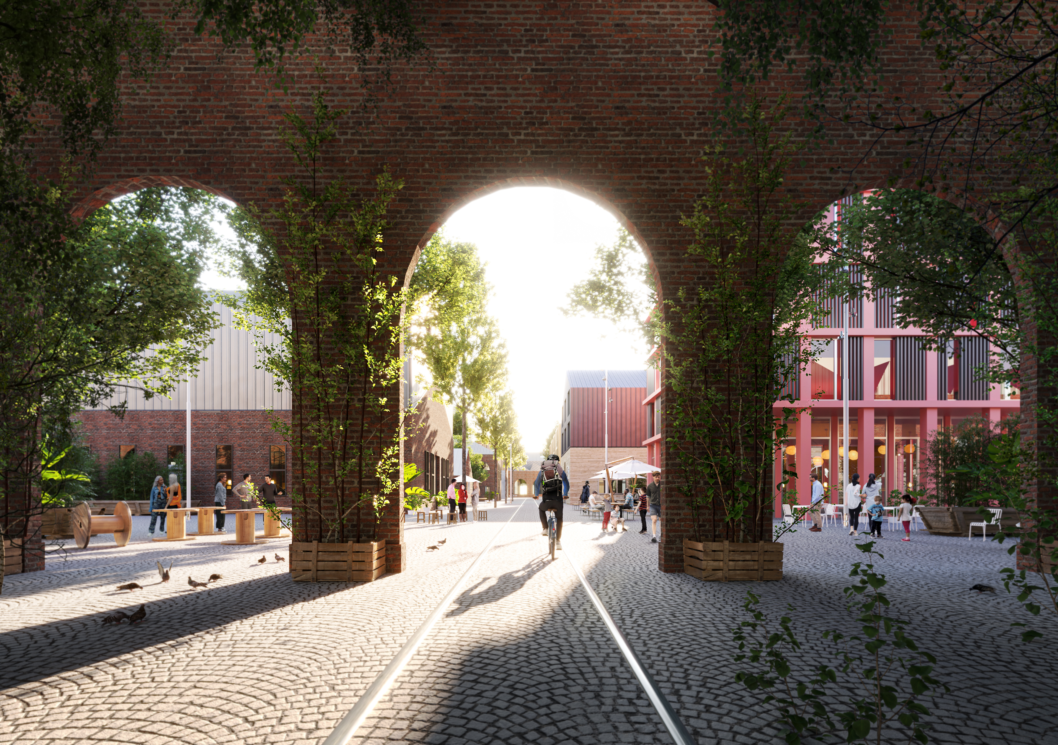 Cobe wins masterplan competition to design Copenhagen's new green city district – Jernbanebyen – at the city's former railroad yard
Landowners Freja Ejendomme and DSB have selected Cobe as winner of the masterplan competition to design Jernbanebyen (english: railway city) - one of the last undeveloped industrial sites of downtown Copenhagen.
Designed in collaboration with Arcgency, Urban Creators, EKJ, 103, Metropolitan Metaculture, Mark Vacher and Sandra Lori Petersen, the project introduces car free neighborhoods where traditional streets are replaced with green urban spaces for cyclists and pedestrians. As a continuation of the site's former function as an industrial production facility for the Danish national rail company DSB, the project aims to be a city of production. Products will be developed, produced and sold locally, and the unique, listed workshop buildings will be transformed into workshops for creative businesses and startups. Filled with contrasts and creativity, the transformed historical industrial buildings and train tracks will be located side by side with green urban spaces, housing, institutions, shops, eateries, communal facilities and cultural offerings, creating the framework for a better and more sustainable everyday life.