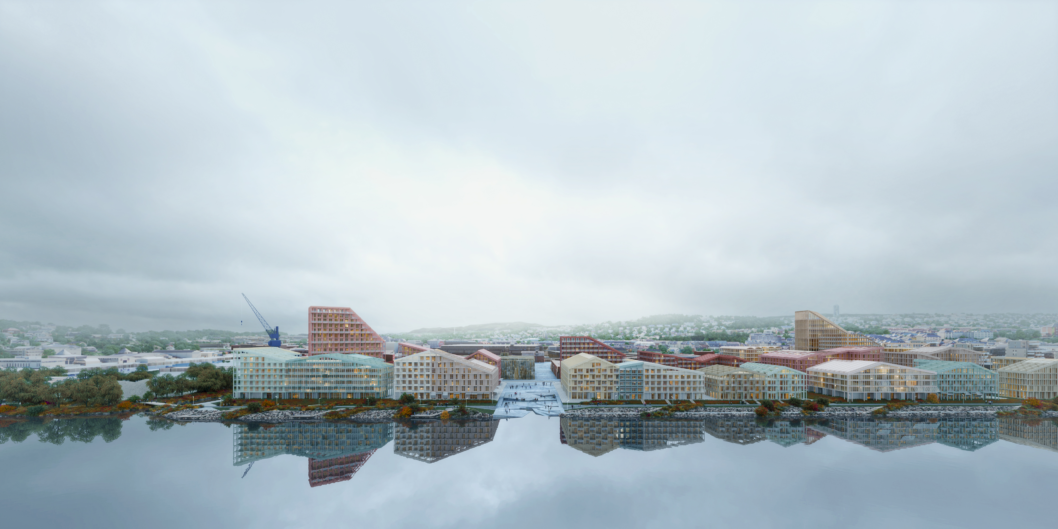 Cobe to transform industrial harbour into new mixed-use neighborhood in Trondheim
We are excited to share the news, that Cobe has won the competition to develop Nyhavna in Trondheim, Norway.
The key feature of our masterplan is to ensure the proximity to the fjord and accessibility for everyone, by establishing a generous waterfront park with a sequence of urban spaces for various use and seasonal change. All buildings are built in wood and reuse the footprint and foundations from the existing warehouses on the site today,. The colorful scheme is a tribute to Trondheim's existing, historical wooden buildings. Nyhavna will become a mixed-use harbour front neighborhood with housing and workplaces.
The project is developed in colleboration with Topic Architecture, Olav Olsen, and Moe Denmark, for Nyhavna Utvikling.