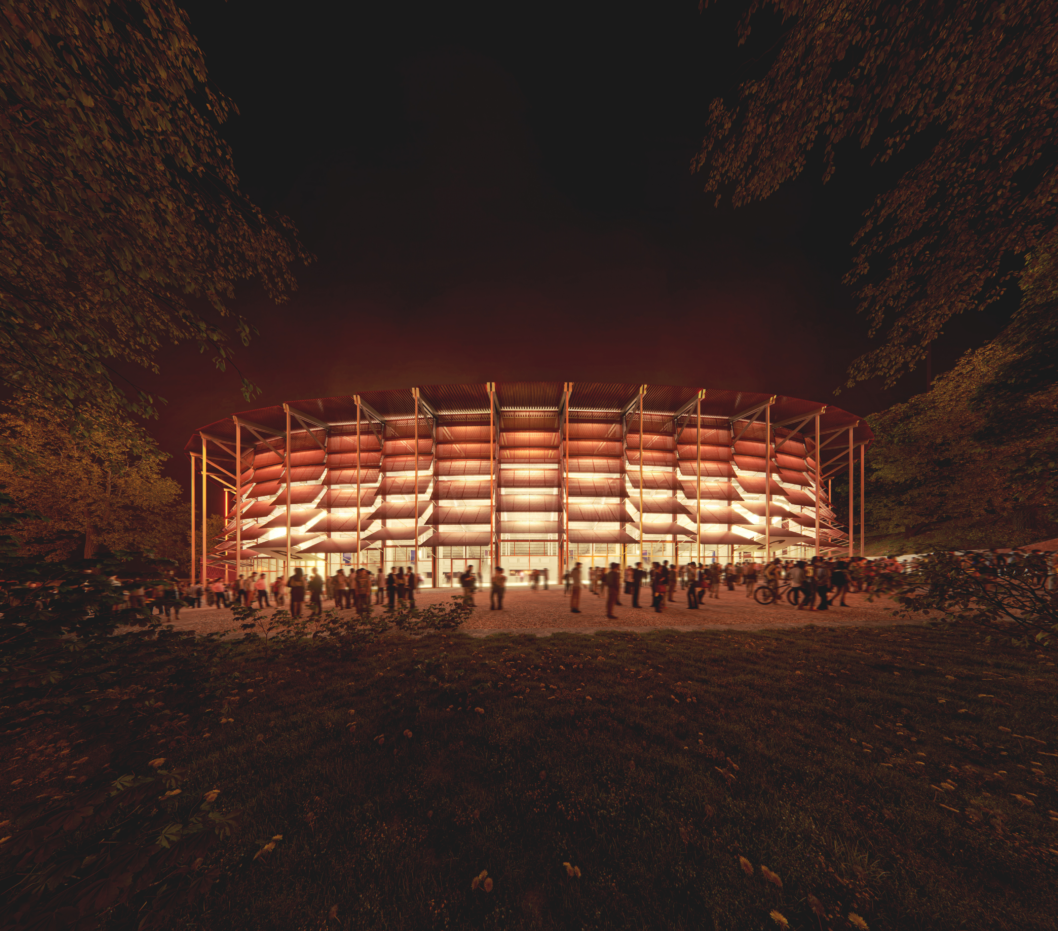 Cobe shares design proposal for New Stadium in Aarhus
Cobe is proud to share our design proposal - as one of three finalists in the international competition - for a new Stadium and home ground for the AGF football club in Aarhus, Denmark. The design is inspired by the existing historical entrance hall and the surrounding forest Kongelunden, and has an ambitious sustainability strategy by upcycling and reusing building components from the existing stadium, which is only 20 years old. Respecting the cultural heritage, our proposal scales down the large stadium volume and adapts the red-tone colors of the existing buildings on the facade - and the white colour of AGF inside. The facade is inspired by cones found in the clearing of the forest and with facade plates as leaves of trees - filtering light and creating an atmosphere.
The project is done in collaboration with AFL Architects, Buro Happold, and Turner and Townsend.