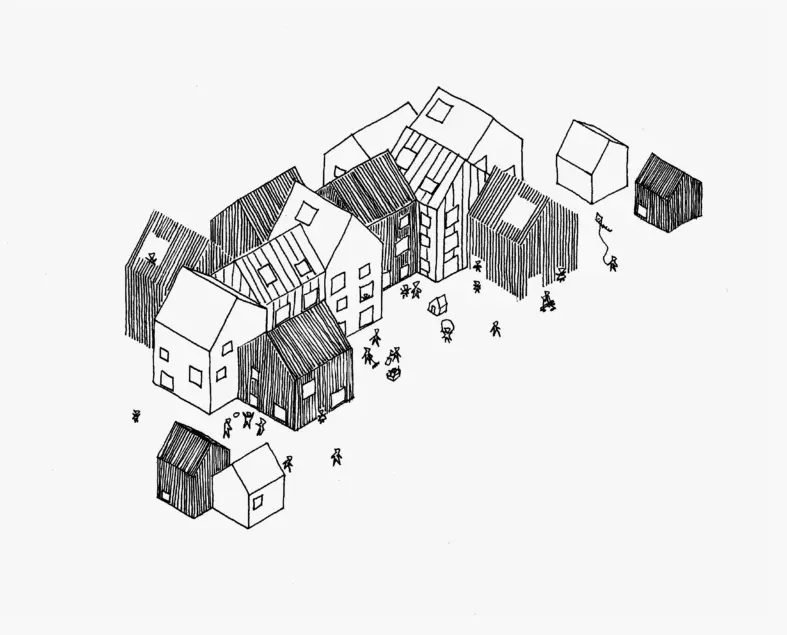 We asked ourselves: How can we design an efficient and large-scale institution that respects and cares for each individual child?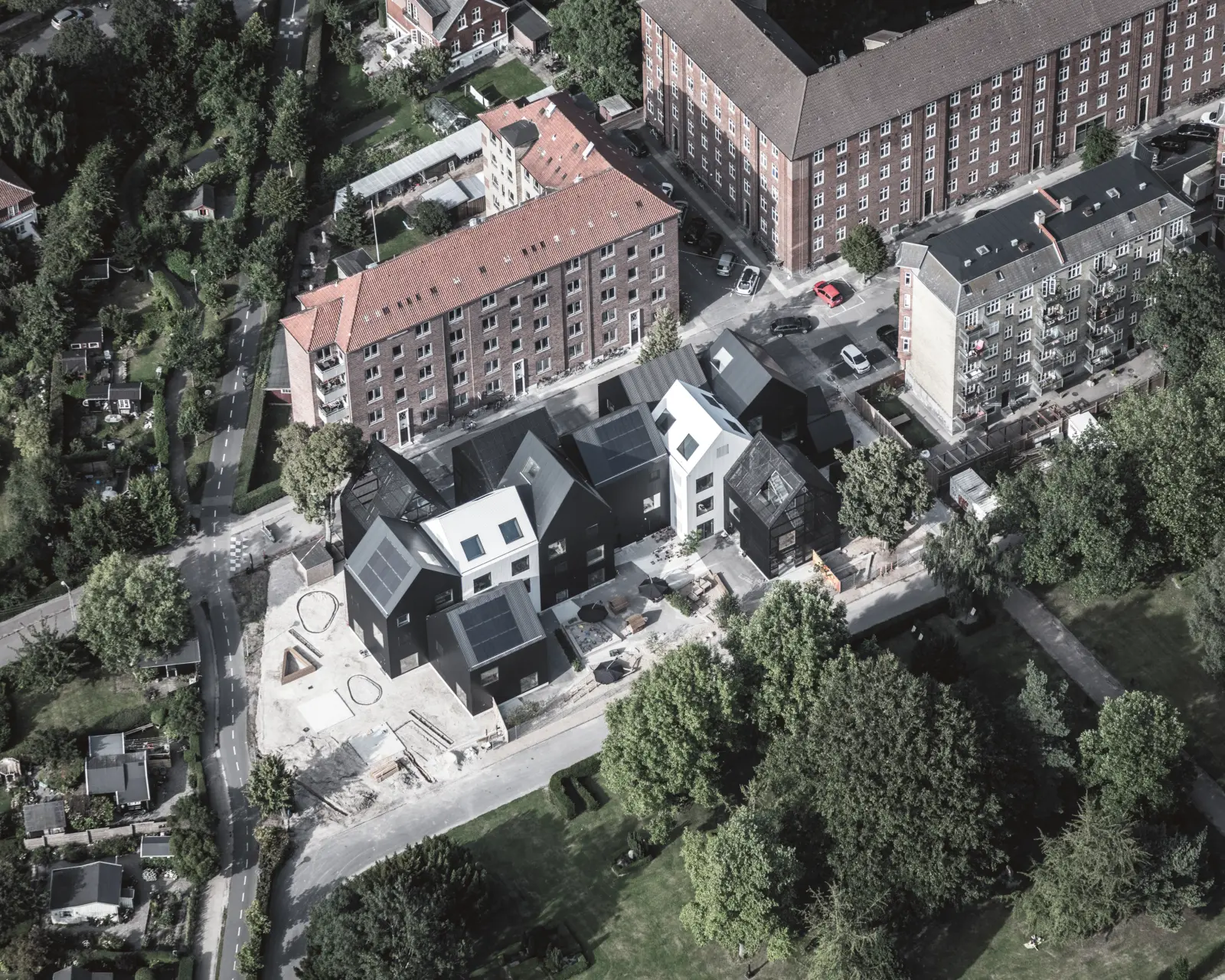 We wanted the design of the kindergarten to be as simple as a kid's drawing. The ultra-­simple detailing and the pitched-roof motif take their inspiration from a kid's perception of architecture.

Dan Stubbergaard, architect and founder, Cobe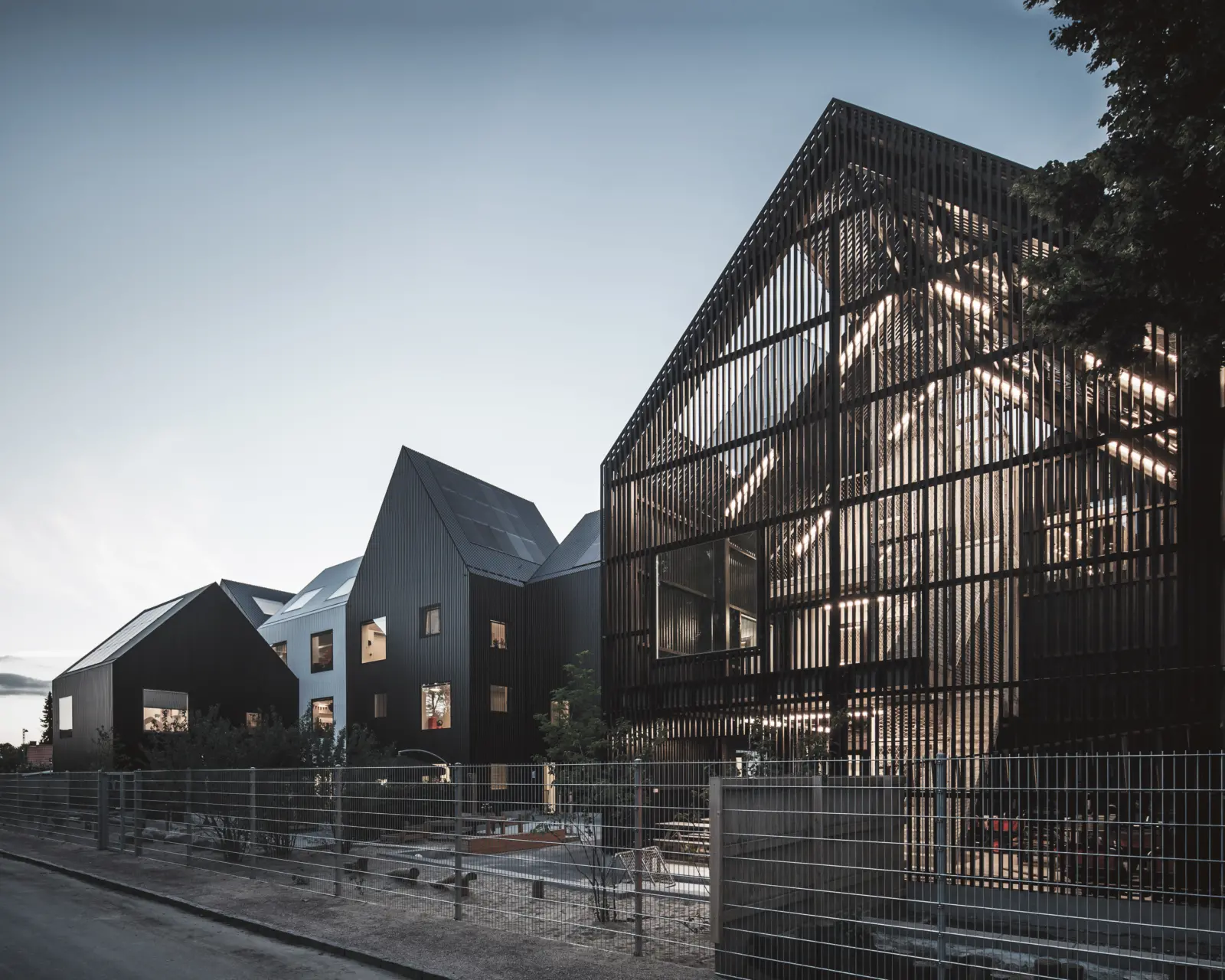 How to make large seem small? Frederiksvej Kindergarten is both a functional, efficient institution for 182 kids and a village with room to play, where everyone can find a safe and homey place.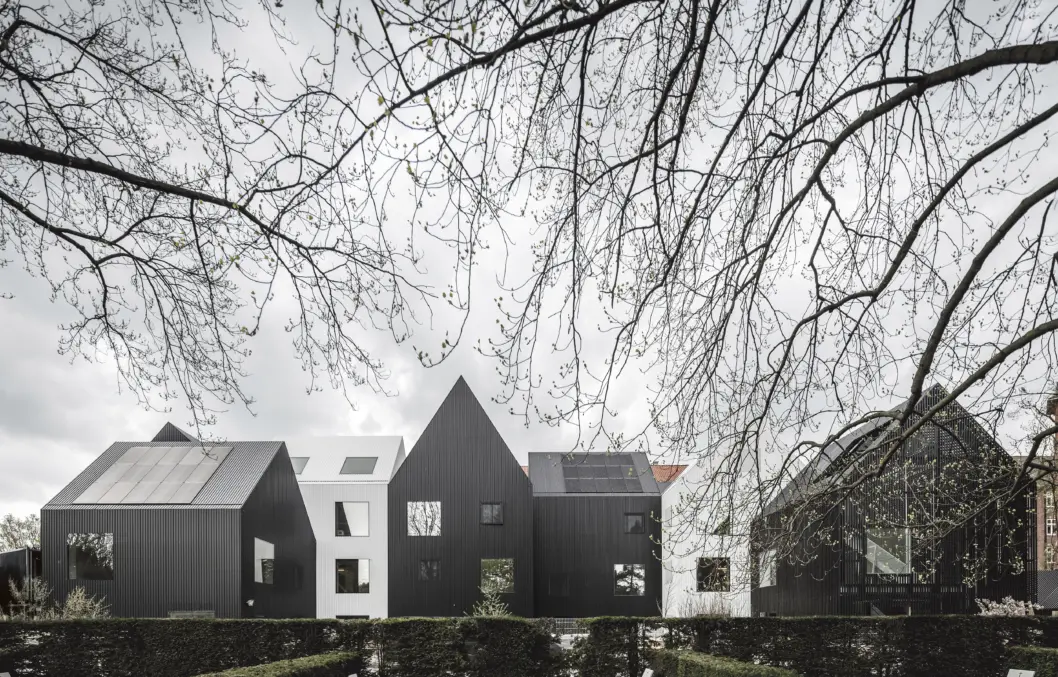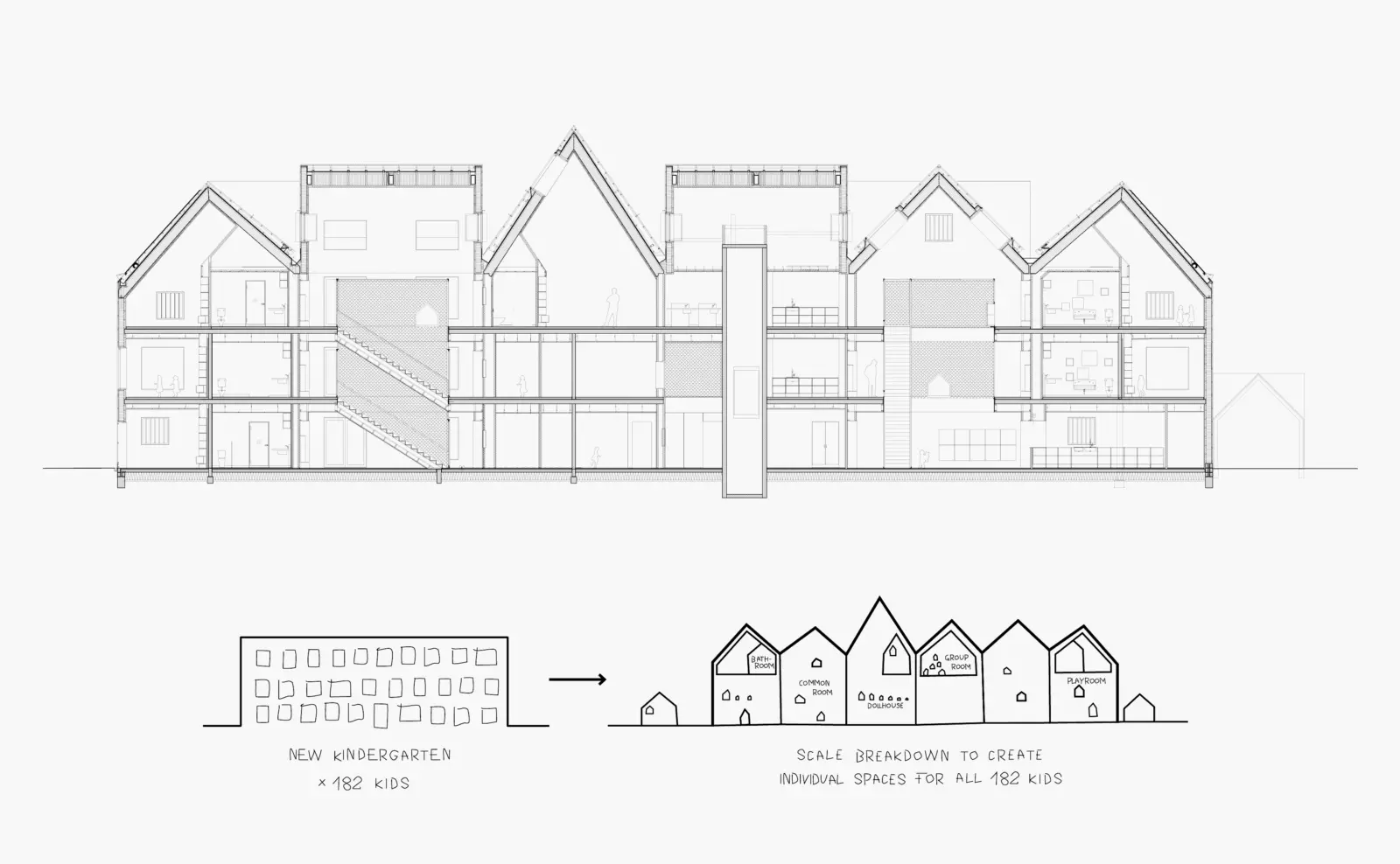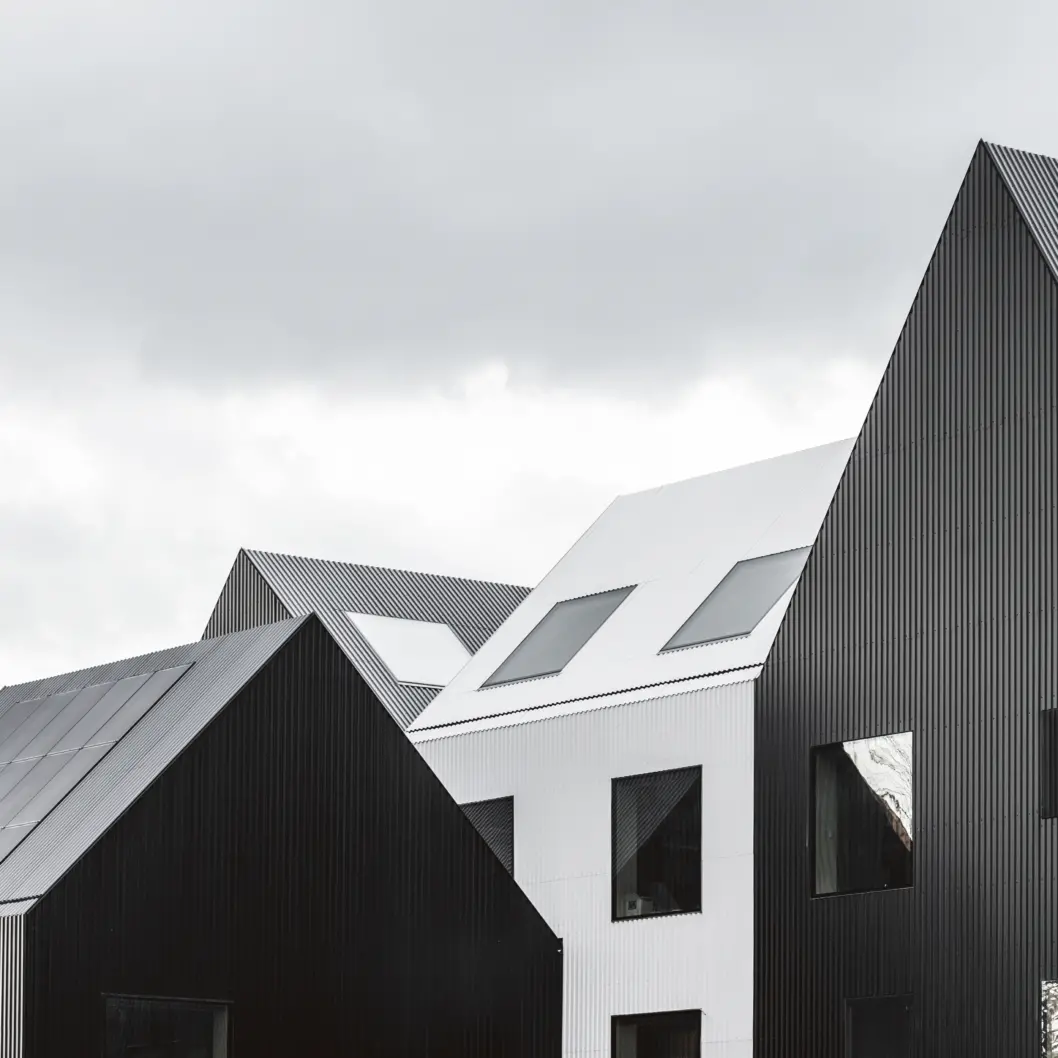 As the big kindergarten had to be arranged in three levels, it was crucial for each level to have its own outdoor space – with easy access to a playground.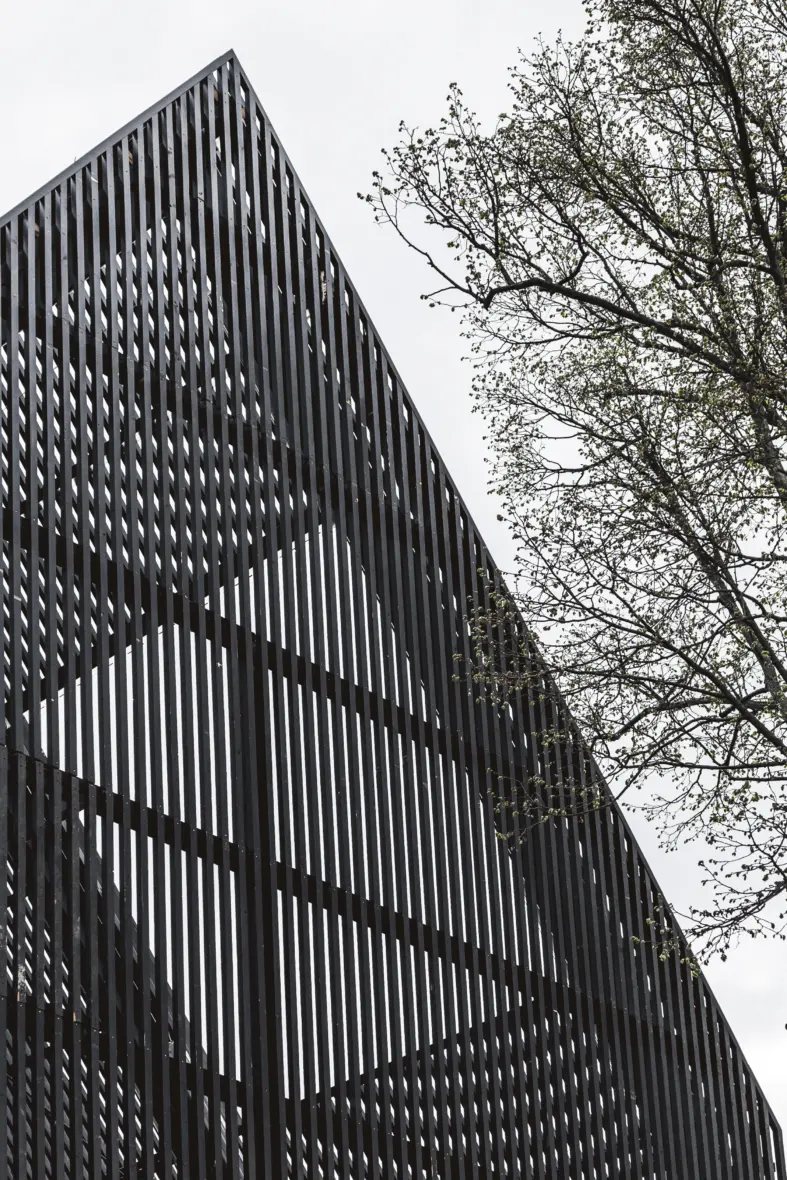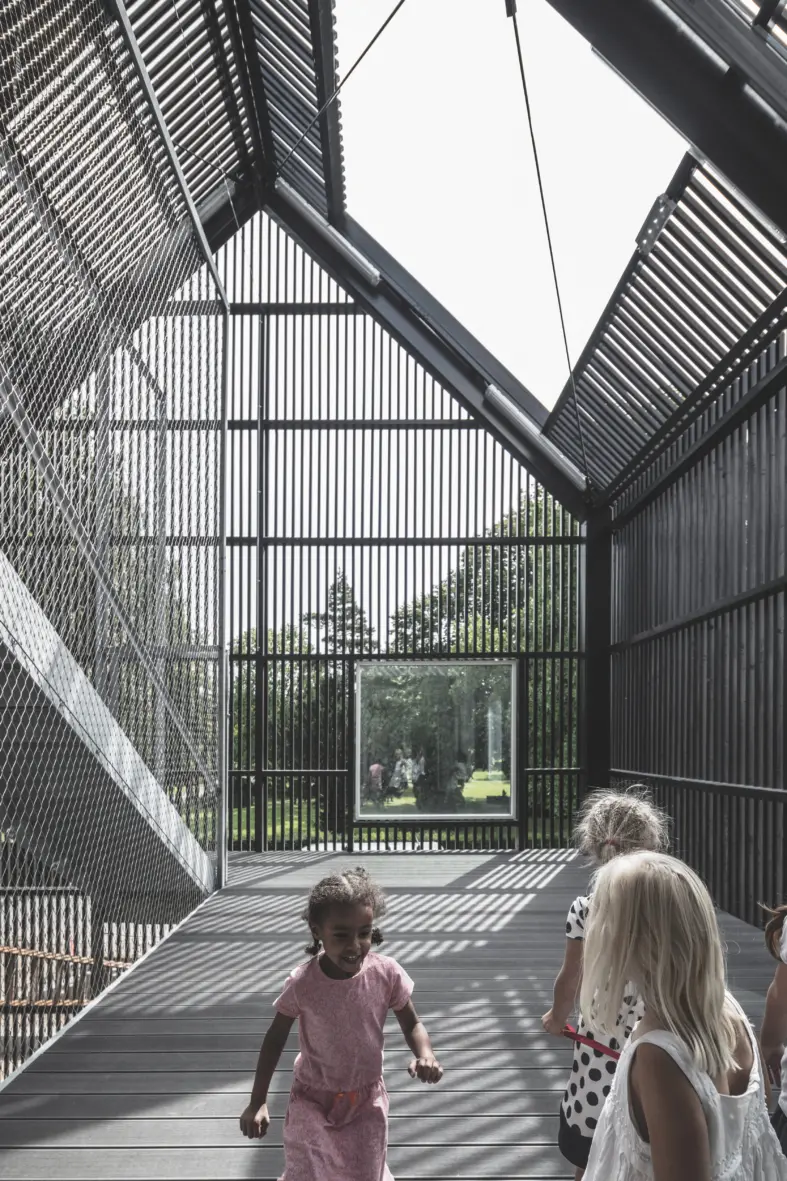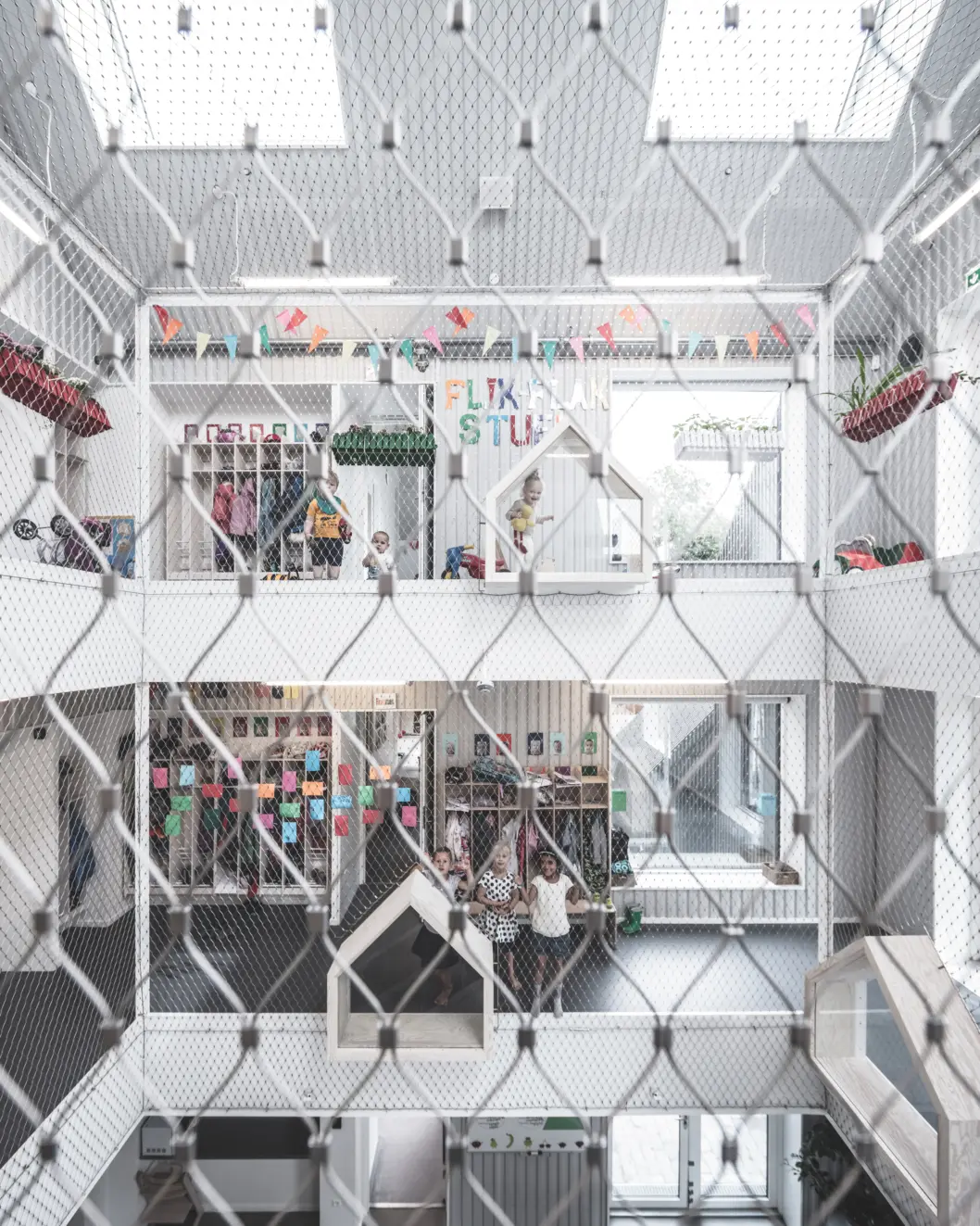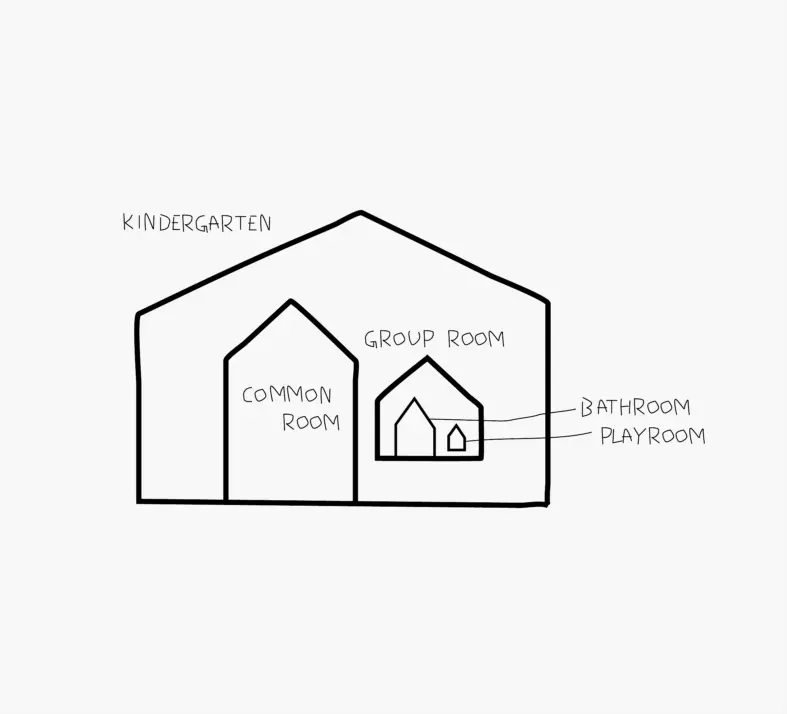 Like a matryoshka doll of small houses, the interior of the kindergarten is composed of several small and different worlds for the kids. Beds, toilets and play niches are all designed as pitched-roof houses.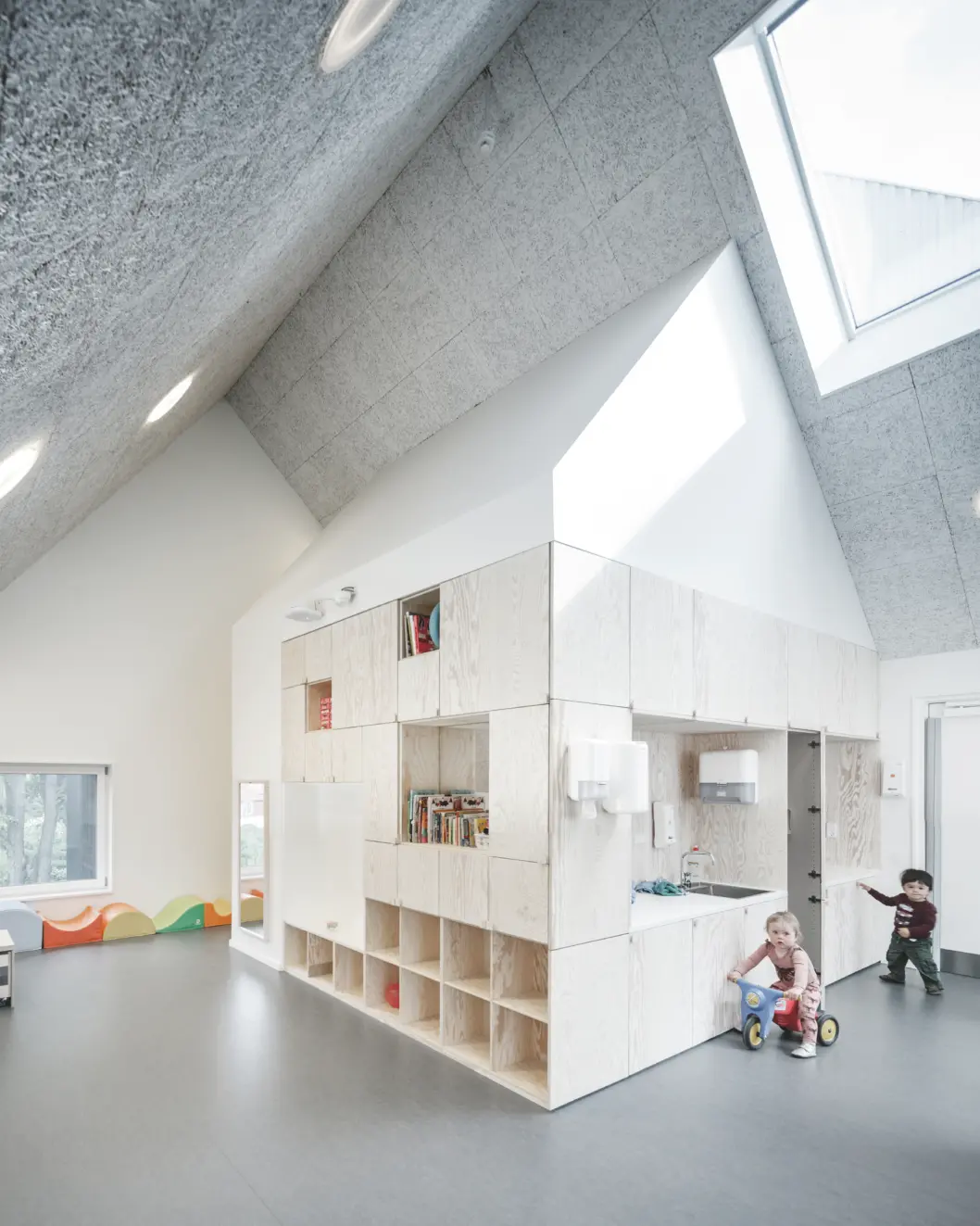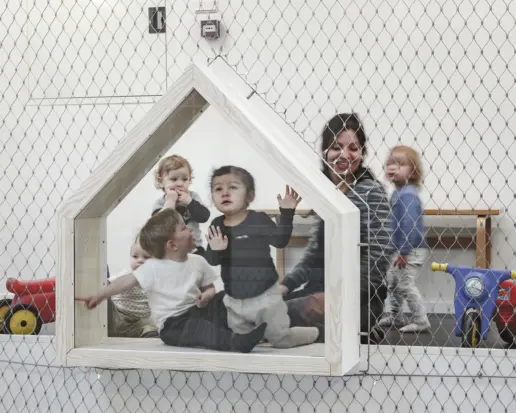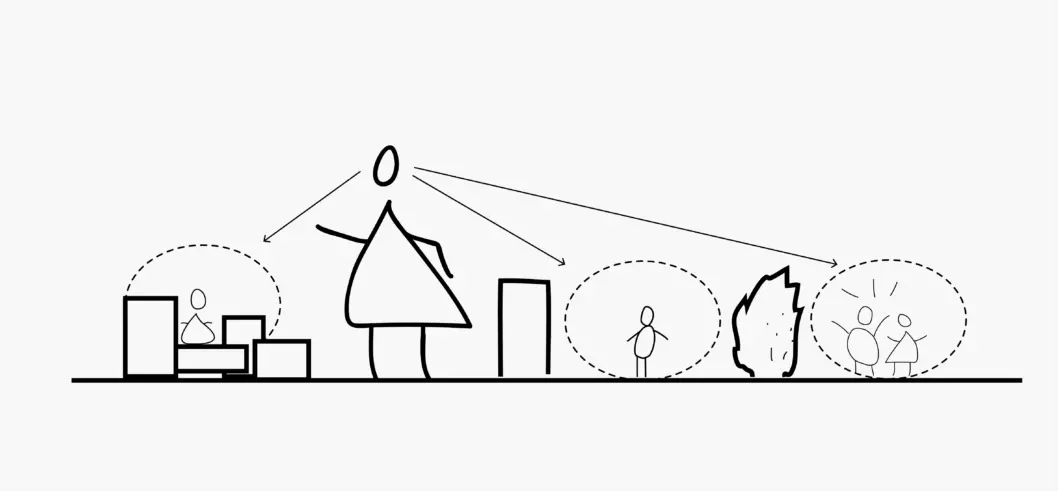 The building will unite the individual, downscaled and recognizable expression with the advantages of a large and integrated institution, creating an exciting kindergarden for kids as well as a functional workspace for the adult educators.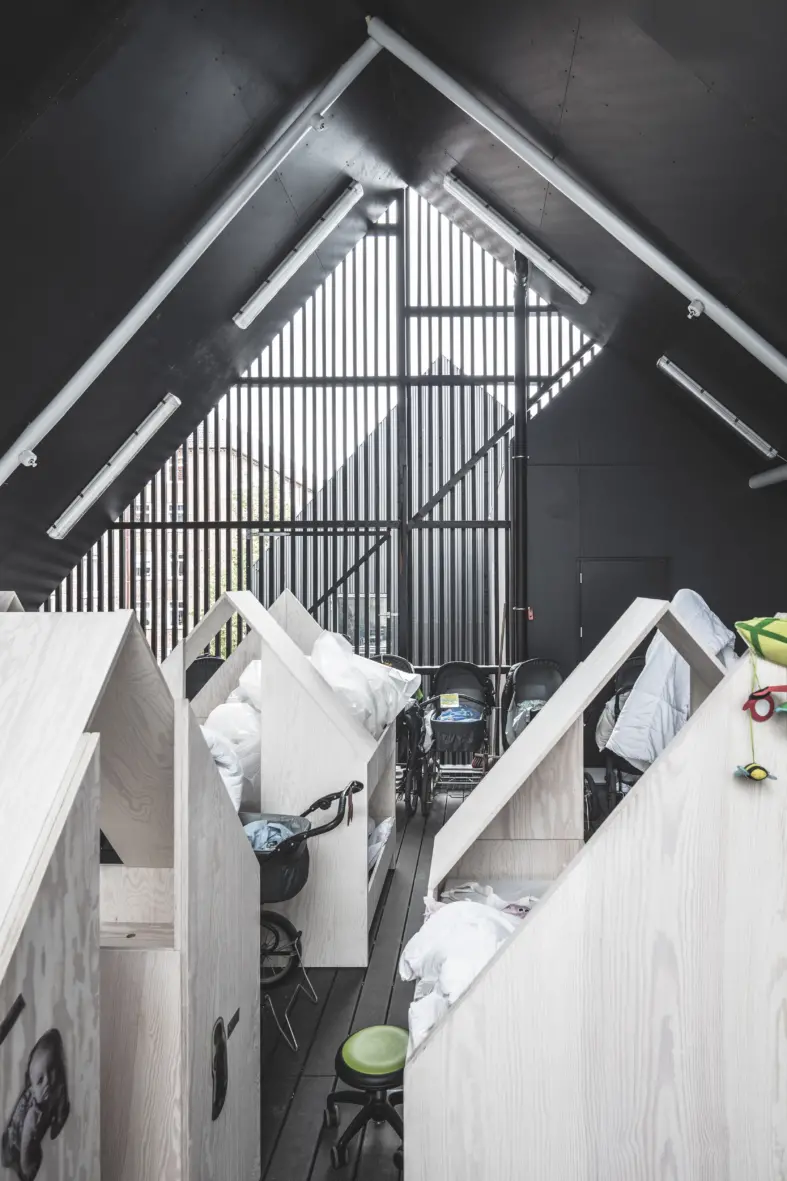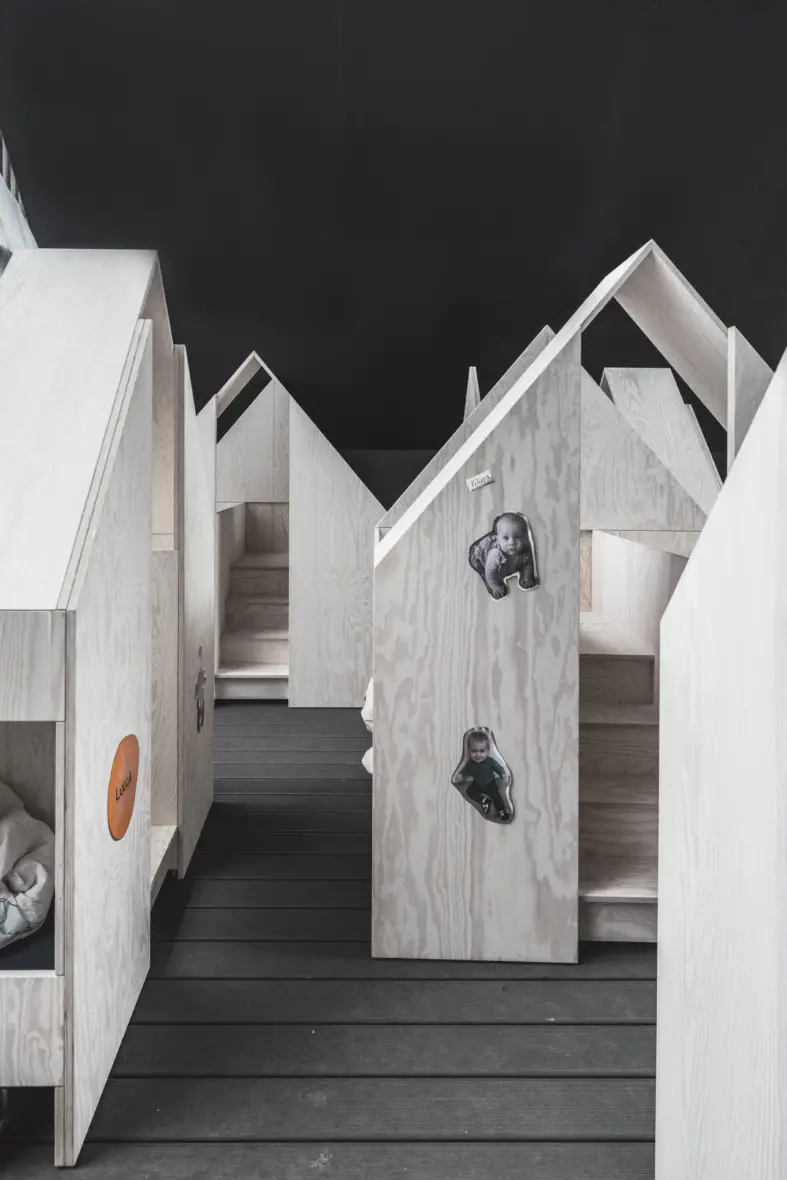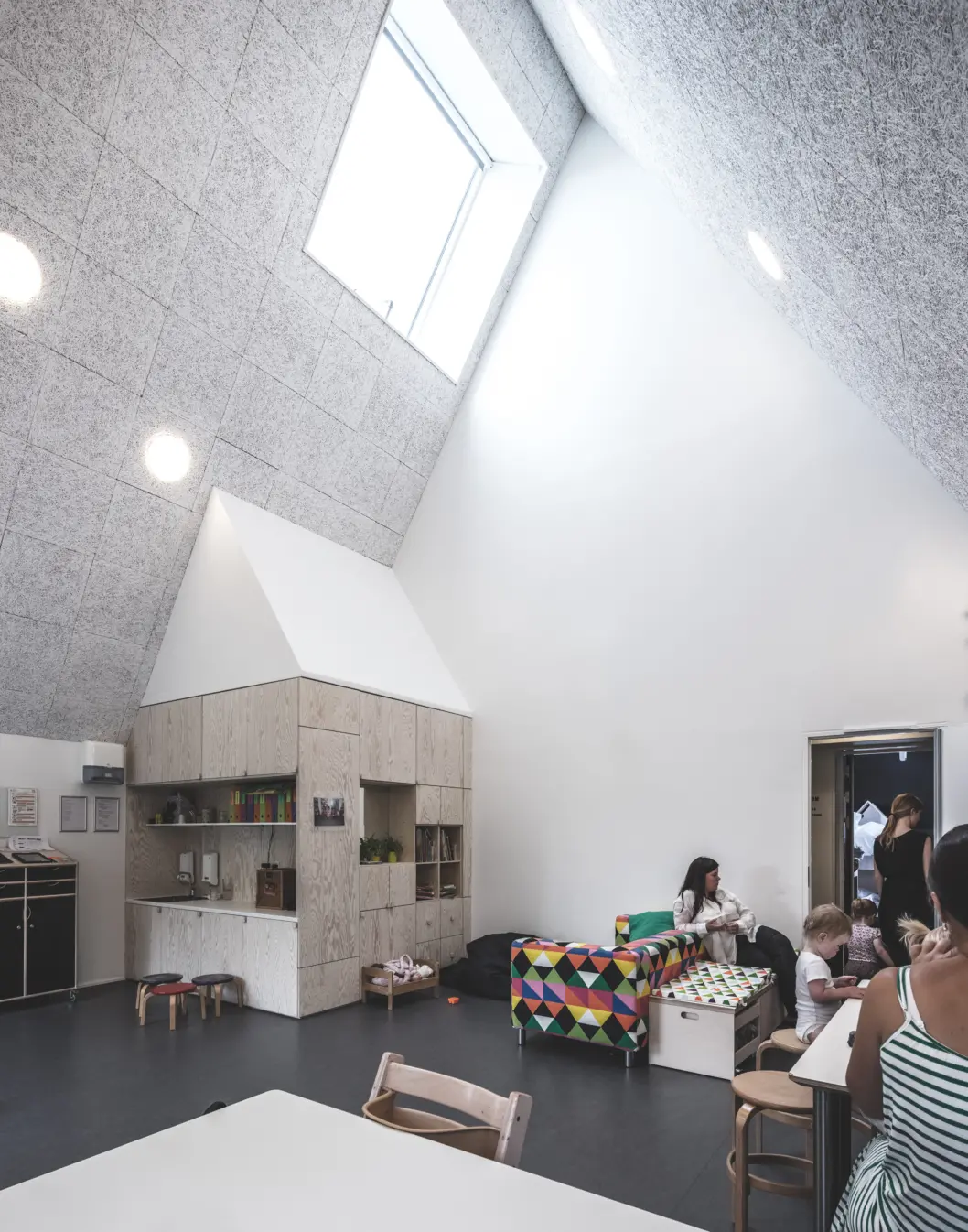 Which deserves better architecture: Art museums or kindergartens?
New York Post, February 16, 2016.