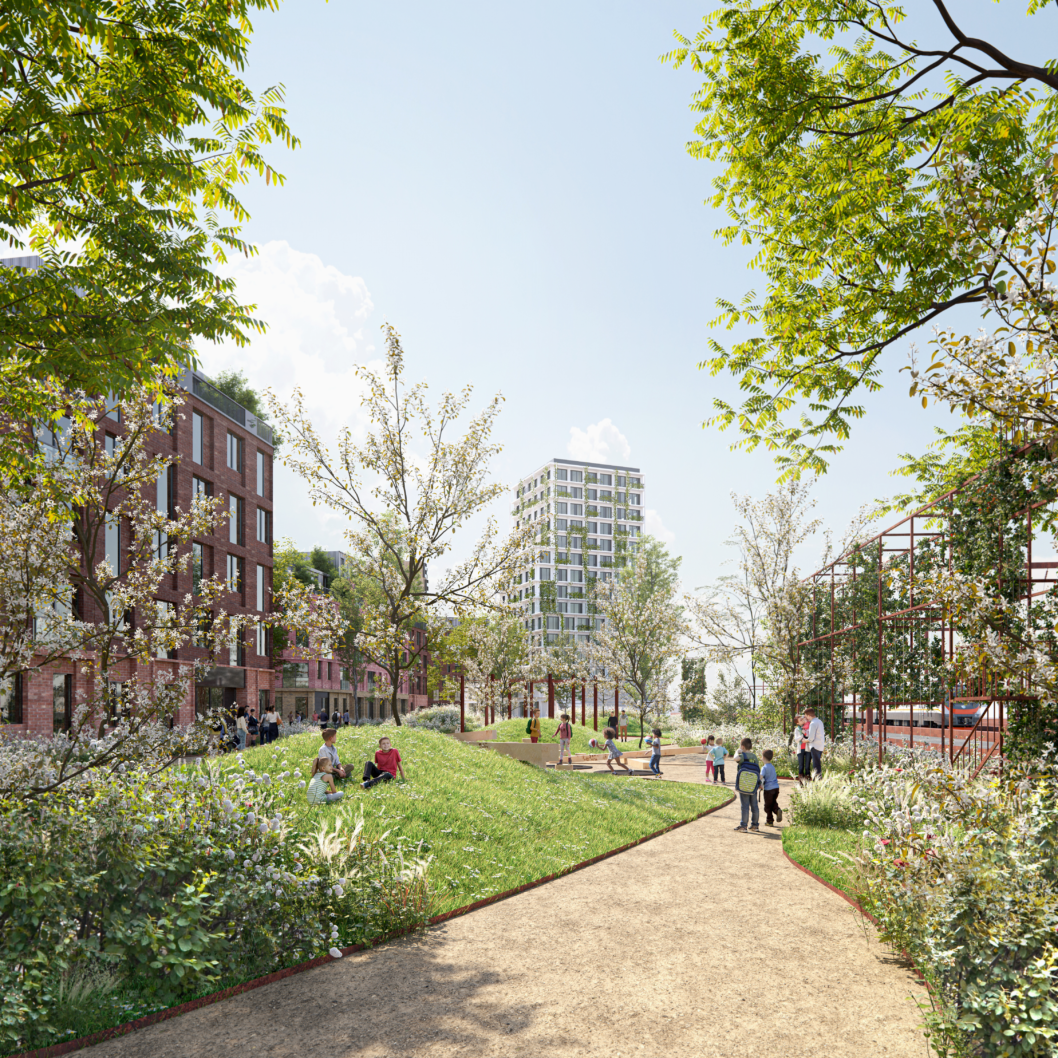 Cobe to design a new, green city district - Baneparken - at Viva-grunden in Odense C
Cobe has won the parallel assignment to design a new city district Baneparkn in the center of Odense for the developer A. Enggaard – a new mixed-use district of housing, offices, retail, and cultural facilities on a 50.000 m² site. With a location adjacent to the railway tracks, the site today is experienced as a noisy and empty backside of the city. With Baneparken, we are rethinking the site's industrial characteristics, creating a vibrant neighborhood that becomes a green, unifying link between the inner city, Nørrebro, Kongens Have and Odense harbor.
Baneparken will become a pedestrian friendly district with a continuous green path as the backbone, making room for the city's dynamism, strong communities, a new city park and urban spaces for a wide range of activities - a district humming along with the dynamic soundscape of the neighboring train tracks. Baneparken is inspired by Odense's characteristic courtyard structure and brick façades, creating a natural link to the surrounding areas while becoming an attractive destination for all residents in the city.
The masterplan is designed together with Urban Creators, 103 Rådgivende Ingeniører and MOE.