Many of the museum's works are currently in storage due to lack of space. The extension creates an underground expansion of Ordrupgaard, which can accommodate previous stored works, so the museum's international collection can be fully exhibited.
The new extension is placed among several iconic buildings. Instead of creating a competitive monolith, we wanted to create an extension that ties the existing buildings together and creates new connections within the museum and the surrounding park.

Dan Stubbergaard, architect and founder, Cobe
Perceived as a village in a valley the houses provide intimate art galleries and the space between makes up the city streets with plazas and circulation. The skylights let in natural daylight and the roof creates a new mosaic garden.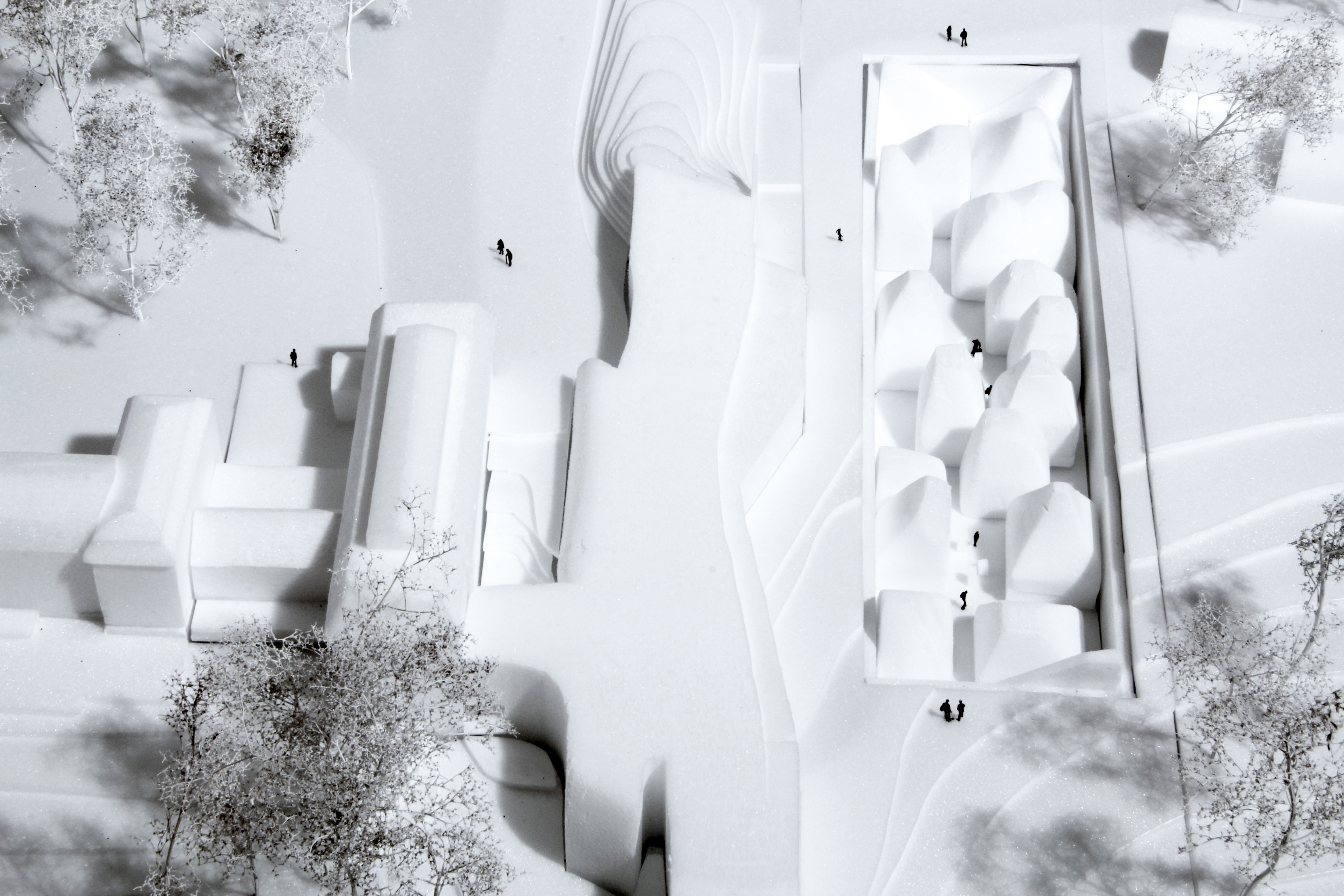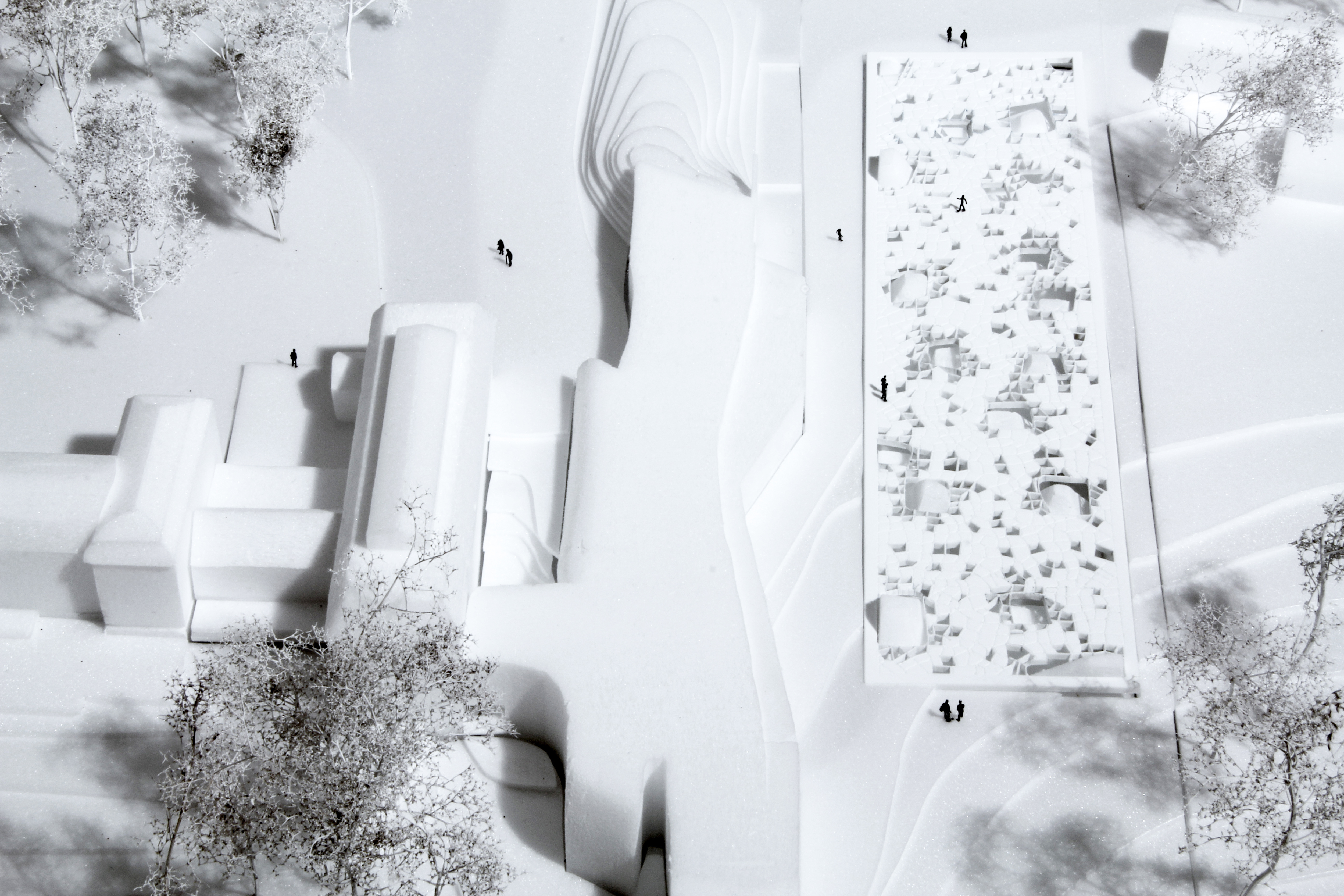 The size of the galleries is based on the Paul Gauguin room from Odrupgaard's original gallery. The skylights of the galleries are adjusted to create spatial and light variation. The corners of the galleries are rounded to create a soft comfortable interior.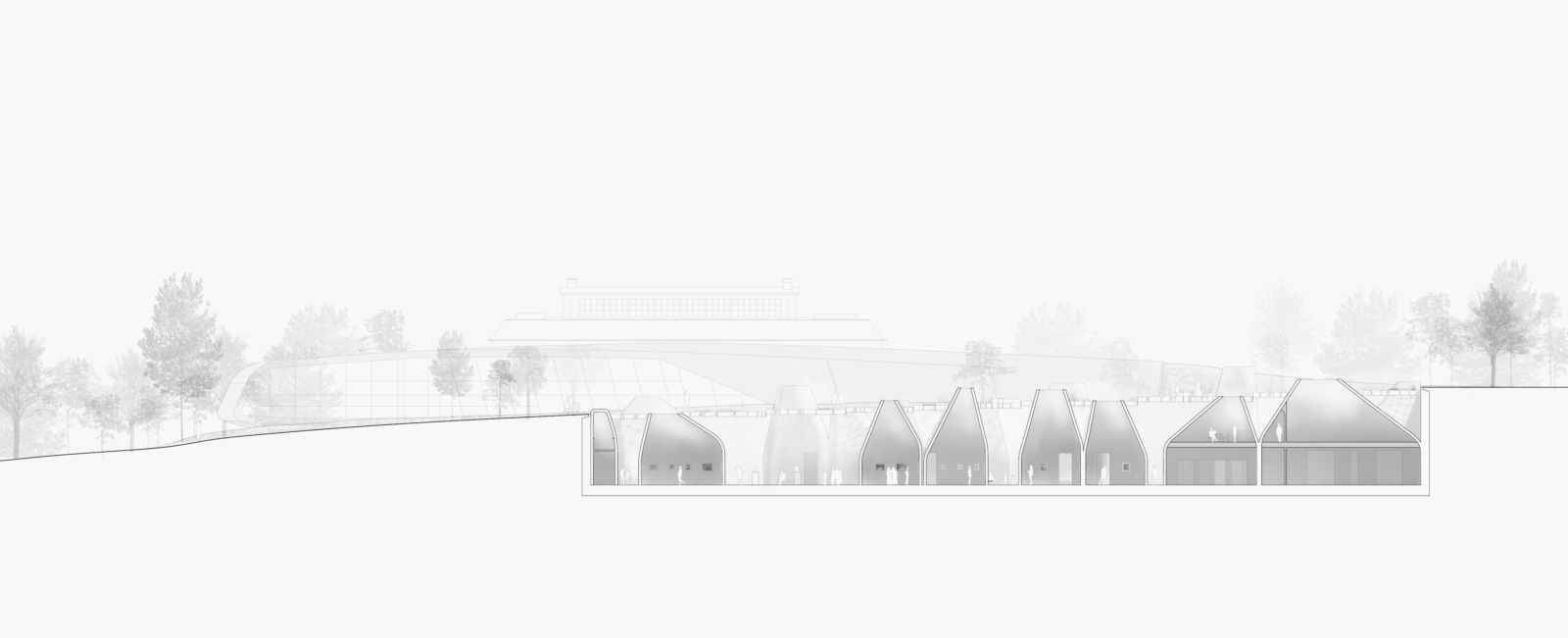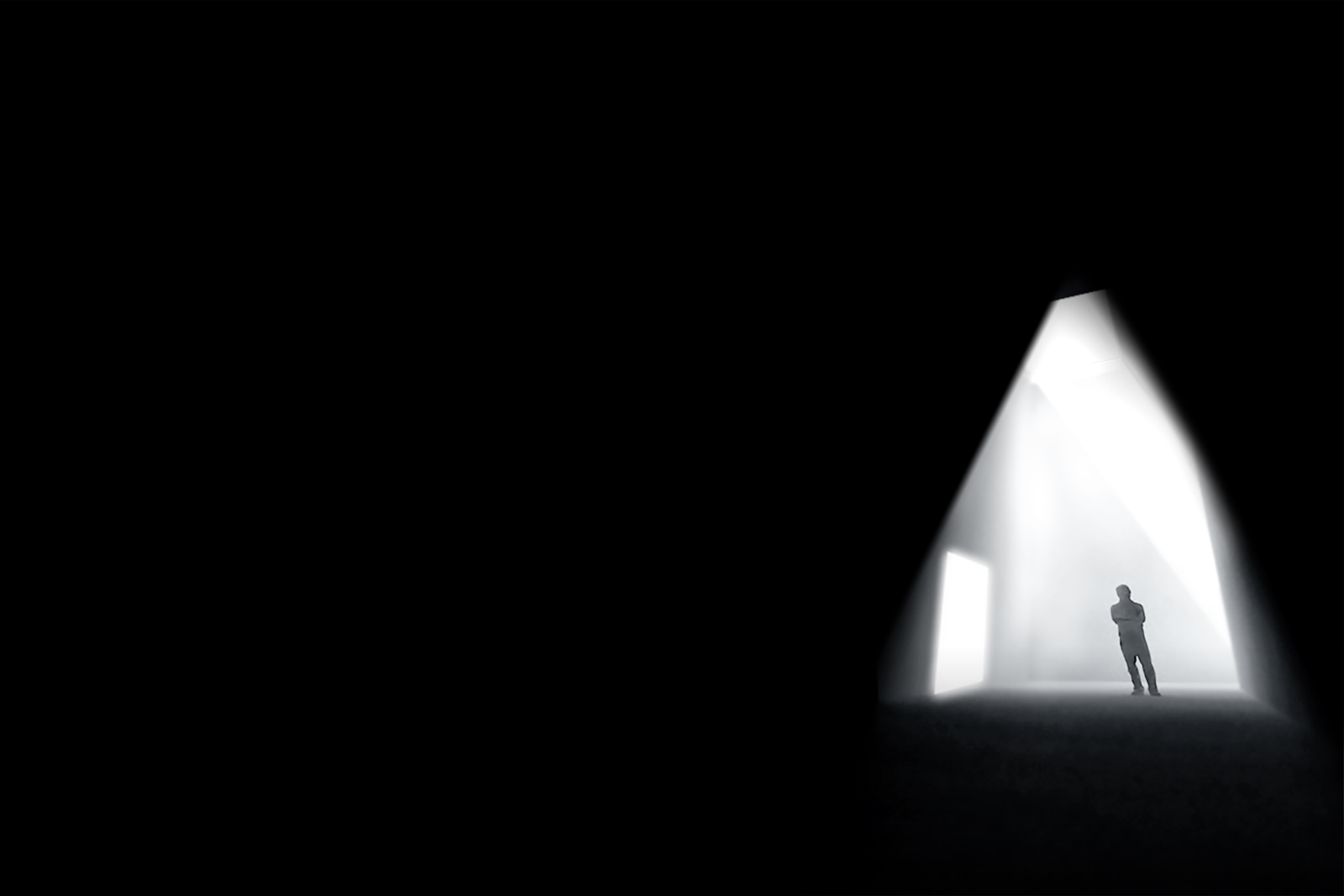 The galleries are placed freely in the valley thereby creating natural inner streets through the underground expansion. Here sculptures are exhibited and visitors can rest and enjoy the view to the outside.
Each gallery has its own dedicated collection of paintings. To create the perfect lighting for the paintings, the houses point towards the sky in different directions. They thus become iconic figures with individual sizes and designs. In this way, each gallery gets its own composition of light.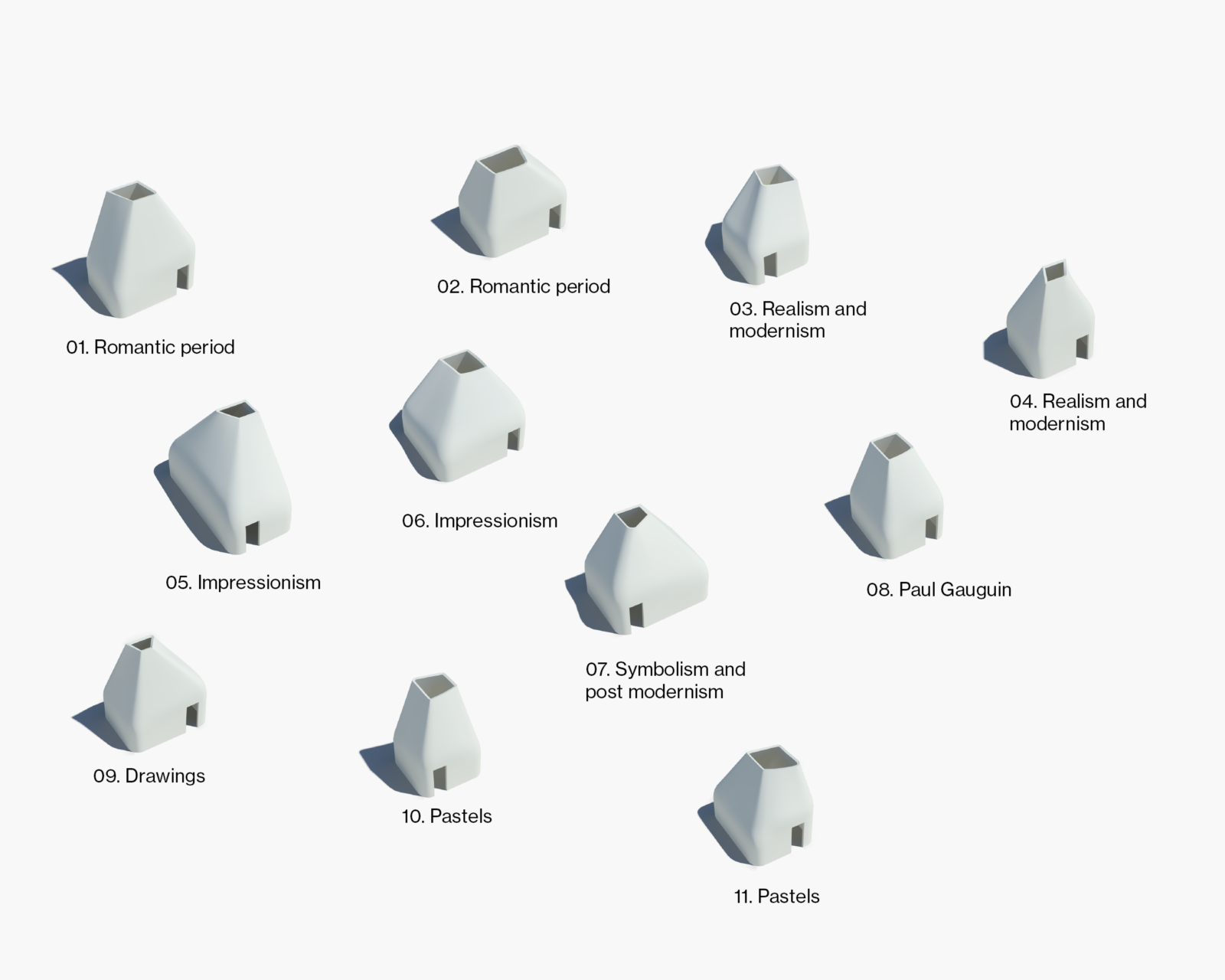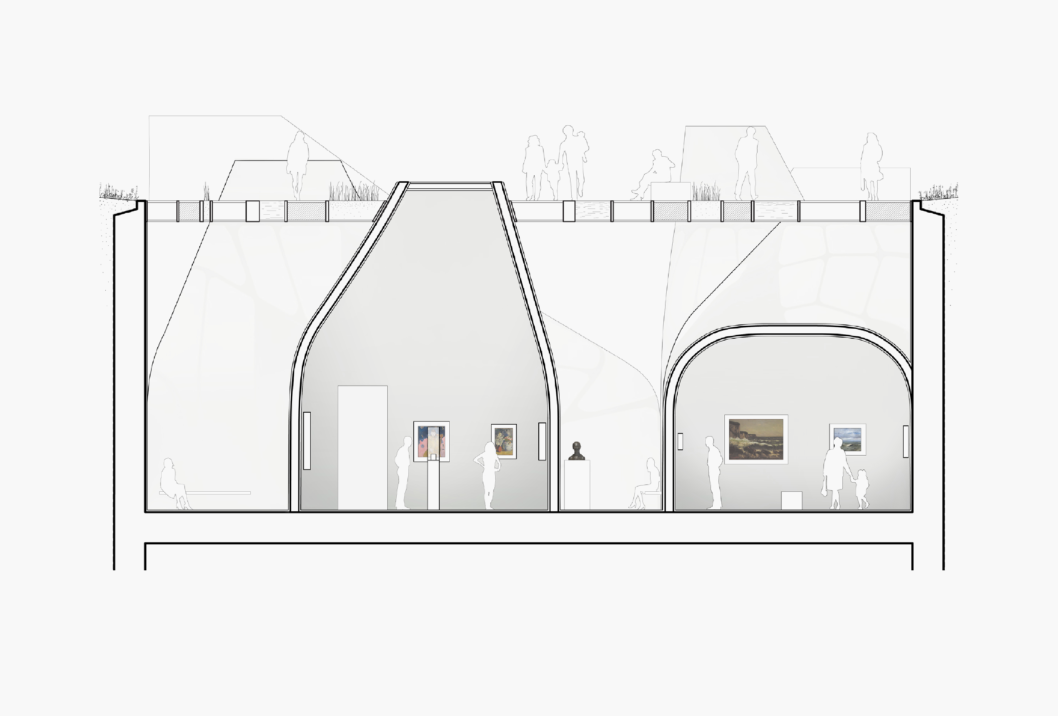 The unique composition of light in each gallery is designed specifically to cater to the individual requirements of each period piece. Lighting within each gallery is kept constant through filters and extra lighting, while the daylight in between the galleries varies depending on time of day and year.
Where painting
becomes park
Inspired by an Impressionist painting the beams of the roof form a crackled pattern similar to Pointillist painting techniques from the Impressionism.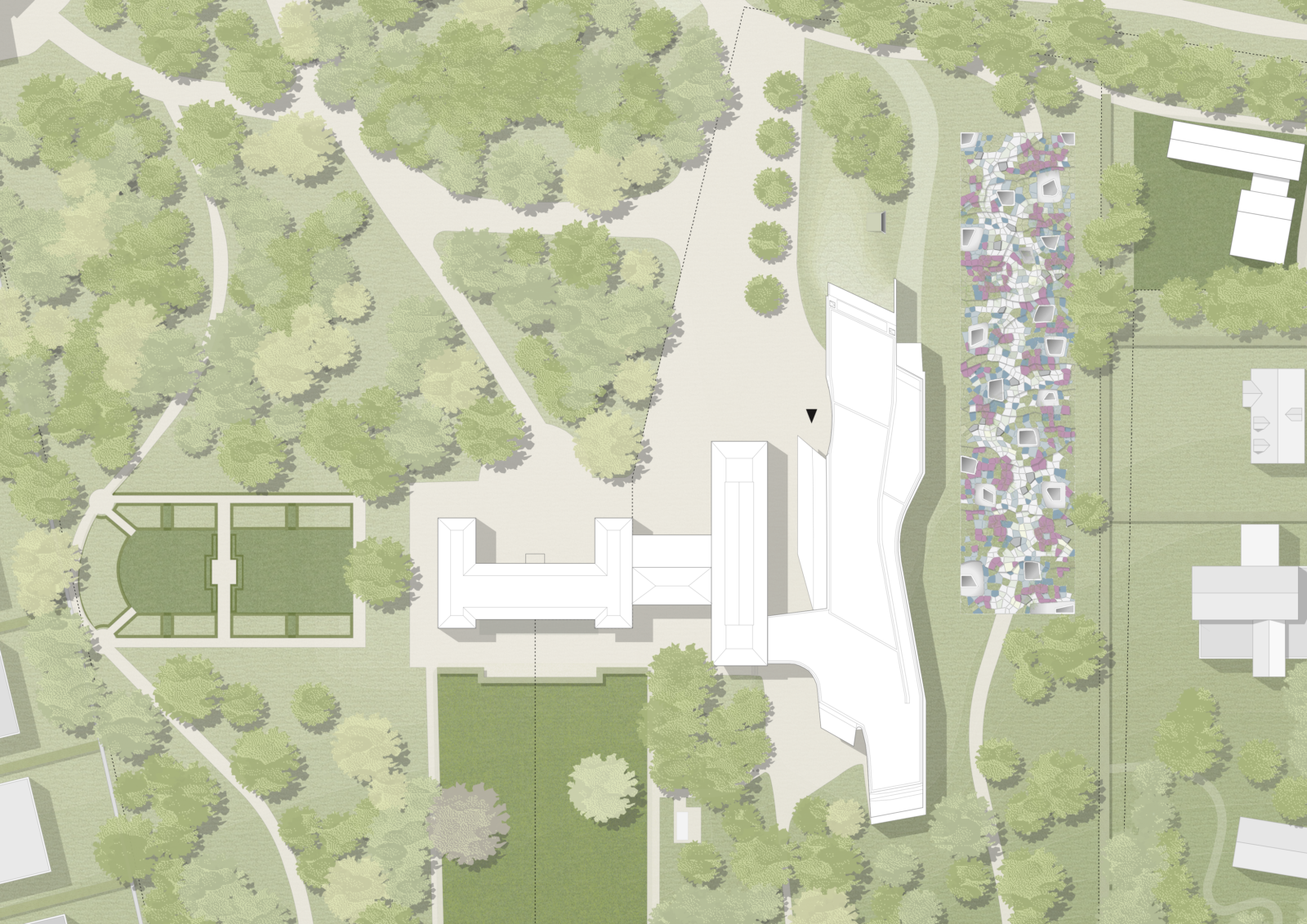 Walking on the roof looking into the valley becomes part of the experience. The galleries break through the roof surface as part of the roof composition, while their openings draw light into the spaces below.
The mosaic pattern is created through a composition of open and closed panels. These panels mix reeds and flowers, transparent and translucent glass as well as water. In some places the mosaic pixels rise and become seating elements. All contributes to a playful landscape both above and underground.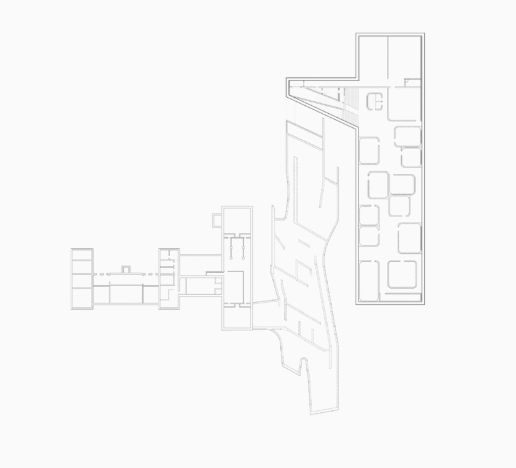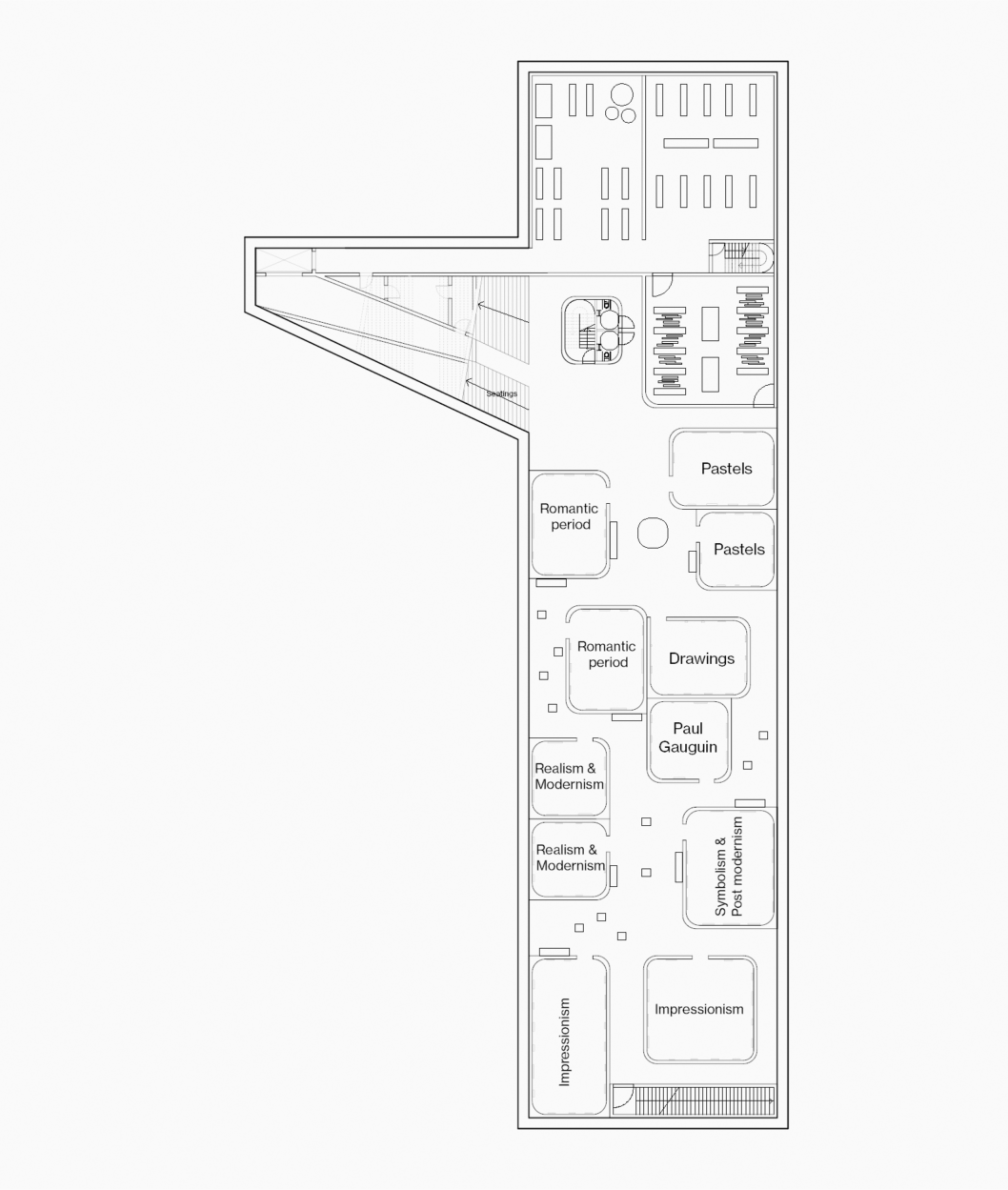 An archipelago of underground exhibition cocoons emerges beneath the Impressionistic landscape.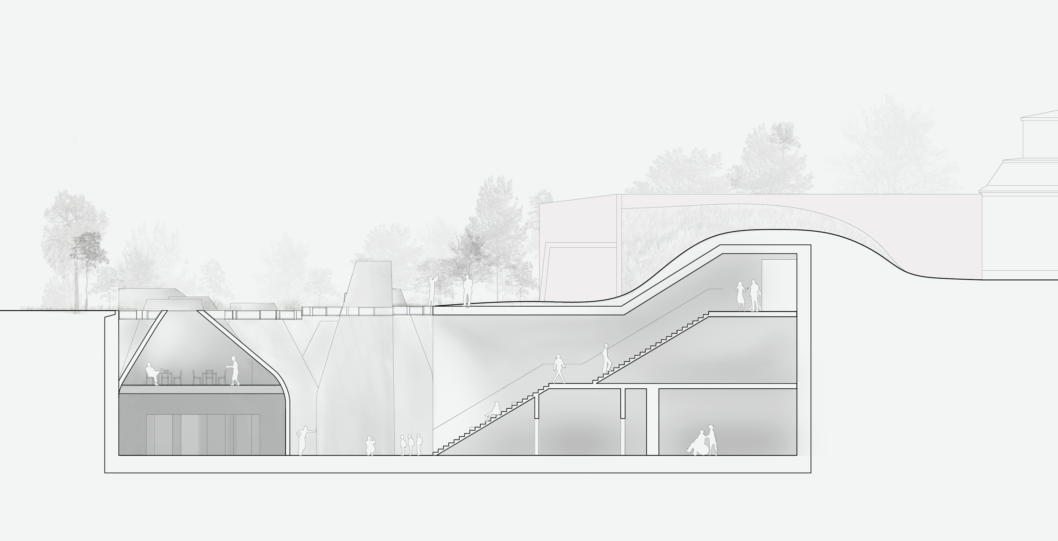 The entrance to the new extension is through a spectacular staircase staging the experience that lies ahead and the drama of the underground gallery space.